Last Updated on
Glock has long become a household name in the firearm enthusiasts' circle. It is also a no-brainer choice for anyone looking for a simple yet reliable pistol with an army of aftermarket options. But let's thank our competitive market, no leader remains unchallenged for too long. Shadows Systems have only come into being some seven years ago, and yet they've managed to make waves, and the ripples are nowhere near receding. This is our Shadow Systems vs. Glock showdown, and we're about to find out how the pistols of these two brands compare.
Table of Contents
History and Background of the Brands
Shadow Systems Model Lineup
    MR920
    CR920
    DR920
    XR920
Shadow Systems vs. Glock: Features Comparison
Shadow Systems vs Glock Performance
Conclusion
FAQs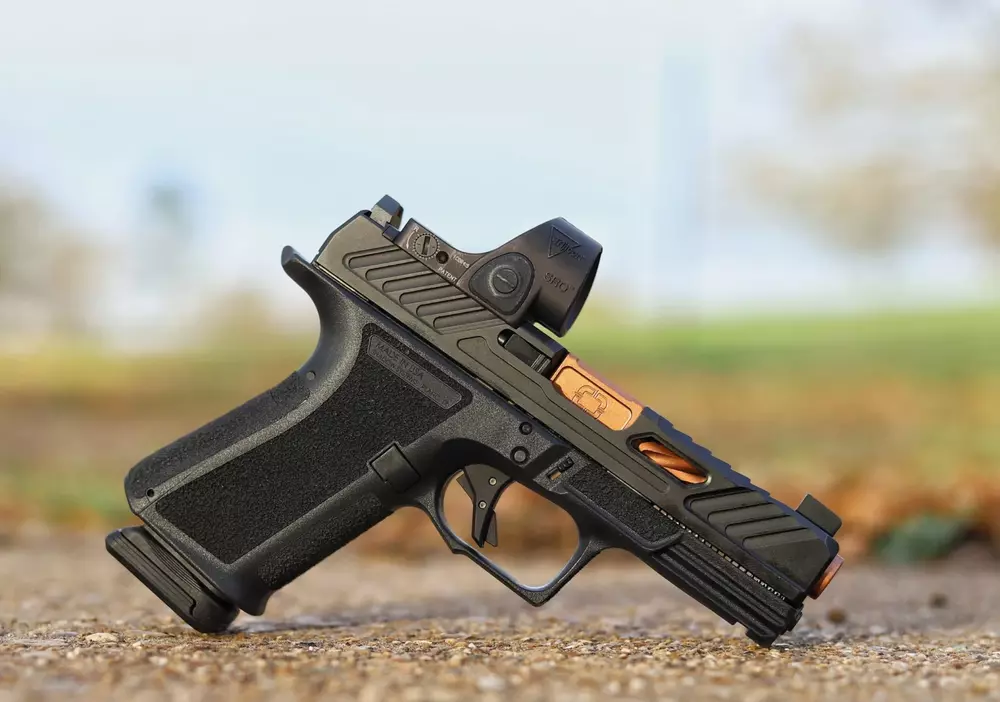 History and Background of the Brands
But, before getting down to the details, let's turn back the clock and take a quick jaunt down memory lane. First, we're dropping by the humble beginnings of Shadow Systems. It's 2016, and a small team of passionate firearms enthusiasts in Plano, Texas, have a big dream. They want to build a pistol that outperforms anything on the market. And that's not an easy feat, there are more than plenty of worthy brands to compete with. Do they succeed? The story is still unfolding, but it couldn't be more promising.
Shadow Systems is a prodigy who stepped into the spotlight and immediately started belting out high notes. In the short time they've been around, they've managed to create pistols that are not only high-quality but also performance-driven, leaving many gun lovers absolutely smitten. Not to mention the fact that their success encouraged many content writers to compare them with none other than Glock themselves, and that is some achievement, to say the least.
Turning our gaze to the other side of the Atlantic, we see the land of Mozart and Schnitzel – Austria. It's the early '80s, and a certain Gaston Glock is about to revolutionize the firearms industry forever. With no prior experience in gun-making (can you believe it?), Glock creates a pistol that's as durable as a tank and as reliable as the rising sun.
Glock is a classic rock band that's been around for decades. You know their songs by heart, and they never fail to deliver a stellar performance. So, can this seasoned rockstar hold its own against the ambitious newcomer that is Shadow Systems? Well, let's find out!
Shadow Systems Model Lineup
Whereas the Glock lineup needs no presentation, Shadow Systems is a less-known brand, so a tiny introduction is due. The models we're going to cover come in a variety of variations, primarily the following:
Foundation: these are entry-level models. They come with recessed angular slide serrations for a more aggressive grip and white dot front/black serrated rear sights.
Combat: this variant is similar to the Foundation in accuracy but comes with an aluminum trigger shoe instead of polymer. It also lacks an optic cut.
Combat Optic: variant shares the same features as the Combat model but also includes Shadow Systems' proprietary optic cut with a direct cut for most optic brands.
Elite: This is a top-tier model, providing all the features of the Combat Optic variant together with slide windows and other features.
The MR920: The Jack of All Trades
First up, we have the MR920. This gun is the Shadow System's epitome of versatility, designed to work seamlessly with existing G19 holsters, magazines, and gear. Its compact design doesn't compromise on performance, though. The MR920's frame features are meticulously crafted, offering you an enhanced grip and control. The 'MR' in its name stands for Multiple Role, which is exactly what this pistol is designed for. If you are looking for a Glock counterpart, the Gen 4 Glock 19 is the most suitable candidate.
The CR920: The Trickster
Next, we have the CR920. Designed to shoot like a full-size pistol while maintaining concealability, it is a true game-changer. It fits easily inside G43X MOS or G48 MOS holsters, making it a top choice for concealed carry. But what truly sets the CR920 apart is its capacity. Despite its compact size, it packs a 13+1 round extended capacity. Glock 43 is similar to this model.
The DR920: The Big Boy
The DR920 is considered a true full-size pistol, all about reliability and performance. Built on the same frame as other Shadow Systems pistols, the DR920 touts sleek ergonomics and real-world shootability. Its front and rear directional serrations offer excellent grip. When it comes to dependability and versatility, the DR920 has got you covered. Gen 4 Glock 17 would be the closest reference.
The XR920: The Crossover
And last but certainly not least, we've got the XR920. This pistol is similar in size to a Glock 45 and is part of the phenomenal Foundation Series. It's engineered for optimal shooting performance, complete with an aggressive grip texture and an improved trigger system.

Shadow Systems vs. Glock: Features Comparison
Frame Design
Nobody would refuse a pistol that feels like it was custom-made to fit your hand. That's what you get with Shadow Systems pistols. They're designed to be as unique as you are, with interchangeable backstrap inserts that let you tailor the size and feel of the grip to perfectly match your hand. But it doesn't stop there! Shadow Systems frames aren't just any old polymer, they're a cut above the rest. The list is pretty long. An aggressive texturing for a grip so sure it feels like an extension of your hand. A double undercut trigger guard that lets you nestle your hand higher up for better control. An extended beavertail that makes slide bite a thing of the past. And that's far from everything there is.
Now, let's talk about Glock. A few words may come to mind when that name is uttered. Simplicity? Durability? Whatever it is, Glock frames are a testament to Gaston Glock's genius. Crafted from a specially concocted high-strength nylon-based polymer, or Polymer 2 as the cool kids call it, these are impervious to shock, scoff at caustic liquids, and shrug off temperature extremes. While they might not offer the level of customization that Shadow Systems does (although Gen 4+ models do offer interchangeable backstraps), their smooth and rounded design feels so natural in your hand, it's like shaking hands with an old friend.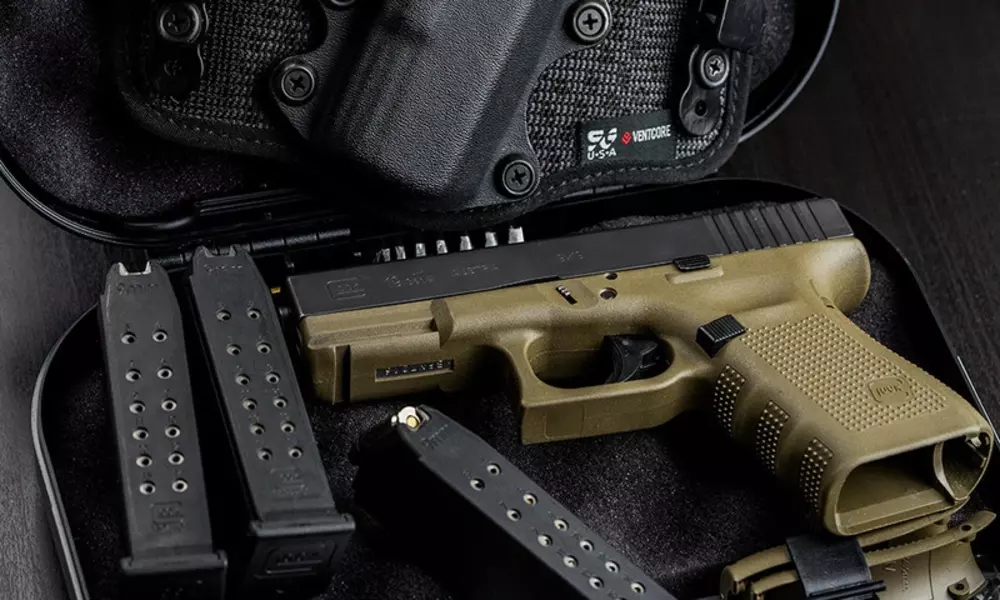 Magazines
Shadow Systems pistols are usually paired with Magpul PMAG magazines. They are tough, reliable, and good even in harsh environmental conditions. Made from a rugged polymer material, PMAGs are some of the best representatives of the magazine world. But guess what? Your Shadow Systems pistol can also take Glock magazines. Two for one, no less
Glock magazines, in their turn, can boast no lesser strength and durability. Imagine a hardened steel insert, encased in high-tech polymer. While they're often used for other handgun models, compatibility isn't always a two-way street. Sure, they can adapt PMAGs, but there might be a few hiccups along the way. Glock mags are good, don't replace them.
Optics Mounting
Have you ever tried to mount a mini red dot sight on your pistol? It can be a bit of a chore, right? But not with Shadow Systems! Many models come with a patent-pending optic cut that's just a dream. The optic cut is so versatile, it fits a whole host of popular mini red dot sights — Trijicon RMR, Holosun 507c, Leupold DeltaPoint Pro, Vortex Viper—you name it! And the best part? No adapter plates or added height over bore. Just a solid, low-profile mount that laughs in the face of hard recoil or impact.
But let's not forget about Glock. While they might not have the same optic-friendly design (mounting a red dot without plates and adapters is like trying to thread a needle while riding a rollercoaster), they've got something up their sleeve—their Modular Optic System (MOS). Sure, it uses different plates that you can switch out to fit various red dot sights, which may add a bit of height and an extra point of potential failure compared to direct-to-slide mounting. But hey, no one's perfect, and you may very well shoot without any red dot.
Sights
Shooting Shadow Systems pistols is a pleasure for many reasons, but here's one of them. The high-visibility green outline tritium front sight, glowing like a beacon in any lighting condition. A serrated black rear sight frames it perfectly, reducing glare and giving you a crystal-clear view of your target. You wanted faster target acquisition? Here it is!
Glock often outfits their pistols with Ameriglo sights. They spot an equally vibrant orange front sight that pops out like a traffic cone on a foggy day, making sight alignment a breeze. The rear sight might not be as flashy, but it provides a clear line of sight to the front, boosting your overall accuracy. So, it's a win-win situation. But it's always good to know what you get.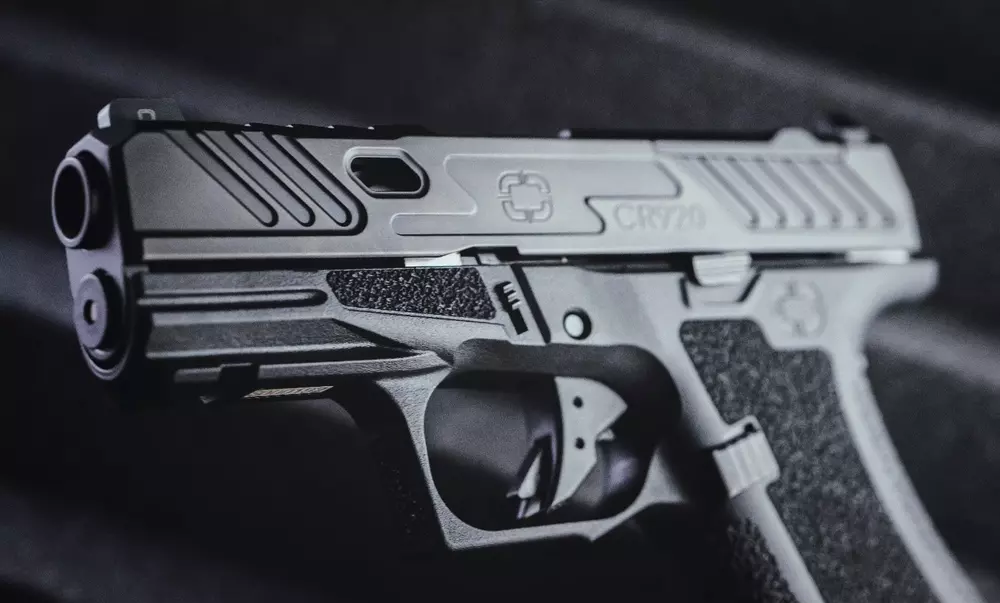 Slide Serrations
Now, if you've ever held a Shadow Systems pistol, you know what I'm talking about. Machined from 17-4 stainless steel with aggressive, directional serrations, they provide a grip so solid, you could be in a hurricane and still keep your hold. You probably won't, but that's not the point. The point is these beauties also feature front serrations on all models. How cool is that?
Now, Glock, on the other hand, has always been a bit more conservative with their slide serrations. Traditional rear-only, straight, evenly spaced—nothing too fancy, but they get the job done. But, in response to popular demand, Gen 5 Glocks decided to join the front slide serration party, too. Still keeping it classic with their straight, non-directional design, though.
Barrels
Shadow Systems barrels are one of the main selling points. Match-grade, designed for precision with tight fits and close tolerances for that extra edge in accuracy – a dream, in one word. The spiral-fluted barrels not only look stunning but also reduce weight, increase surface area for better cooling and come in both threaded and unthreaded configurations. Want to attach a suppressor or compensator? No problemo! And let's not forget about the finish—Bronze TiCN or Black Nitride for that cherry-on-top durability and corrosion resistance.
Glock barrels might not be as flashy, but they're tried and true. It's a barrel forged in cold conditions, featuring polygonal rifling for that extra durability and dimensional accuracy. A nitride finish adds to the hardness and corrosion resistance. They might not usually be fluted, and threaded options might be rare, but hey, simplicity and reliability have their own charm.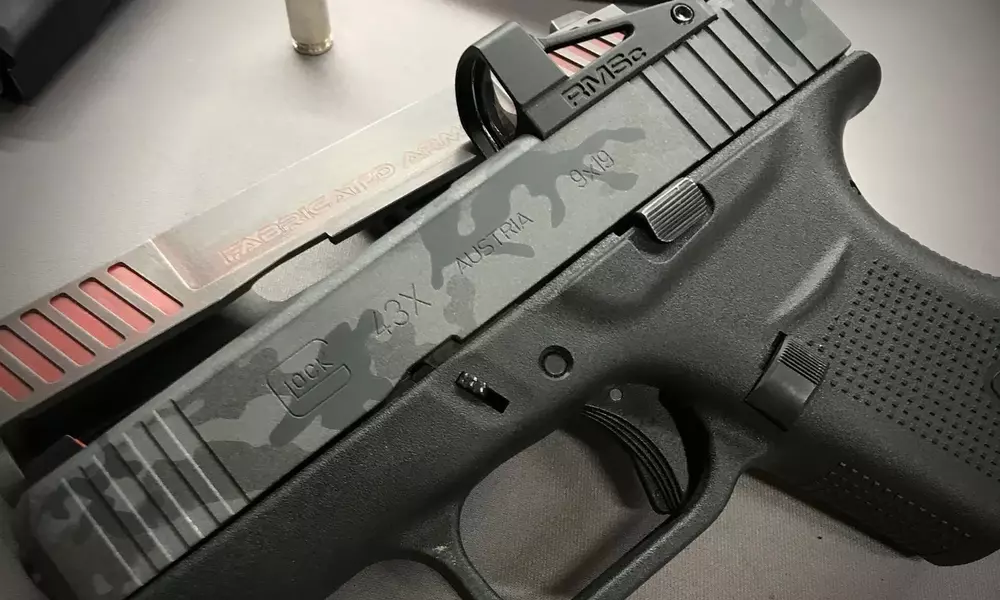 Triggers
Have you ever tried a flat-faced trigger? If not, you're in for a treat with Shadow Systems pistols. Your finger rests on the same spot every time, resulting in consistent shot placement that's as reliable as a Swiss watch. Add to that a clean break and positive reset, and you've got a recipe for speed and accuracy you've never seen before. The Foundation series sports plastic triggers, whereas the Combat and Elite pistols come decked out with metal ones. 
Now, what about Glock, yo? Well, their pistols come with a traditional curved trigger design, consistent as a metronome. Shot after shot, it helps you maintain your accuracy like a trusty sidekick. And if you're not quite satisfied with the factory triggers, don't sweat it! The market is teeming with aftermarket Glock triggers promising a crisper break and shorter reset.
Safety Features
Both Shadow Systems and Glock take safety pretty seriously. Let's break it down.
Trigger Safety

: It ensures that your gun only fires when you want it to, preventing those pesky accidental discharges.

Striker Safety

: This stops the striker from moving forward until you've fully depressed the trigger. No unwelcome shots shall pass.

No Manual Safety

: You won't find manual safety on either Shadow Systems or Glock pistols. Why, you ask? Well, in the heat of the moment, having to remember to flip a safety switch could cause a crucial delay. Both brands made sure there are plenty of other features instead of this one.

Drop Safety

: Pistols are quite similar to phones in having your heart stop when they fall. Well, with these brands, if you drop your gun, it won't fire. One less thing to worry about.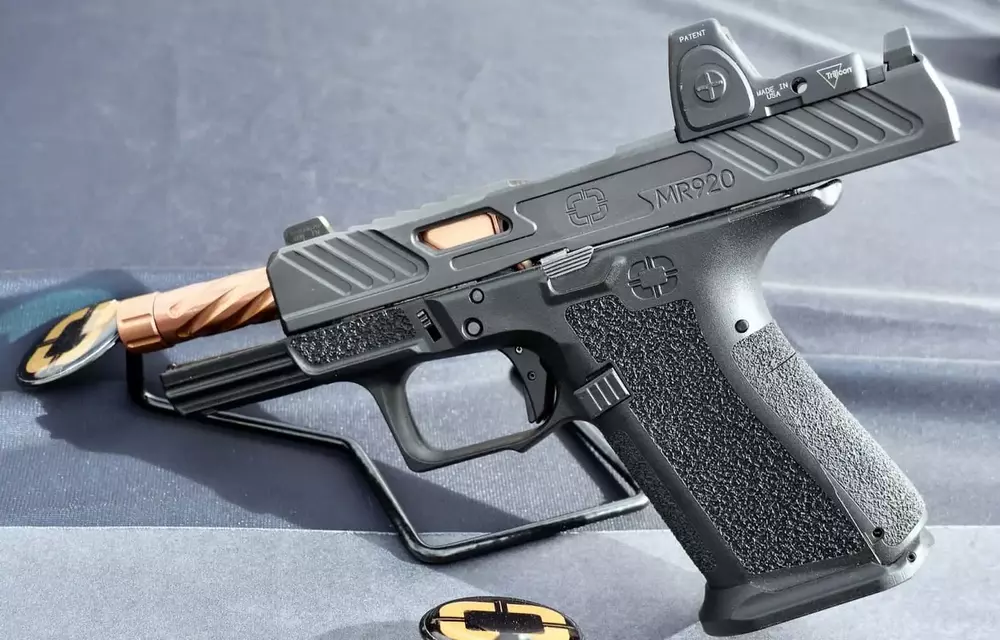 Customization Options
When you choose Shadow Systems, your new pistol is already decked out with features that other guns would call upgrades. Sure, there are aftermarket options, but honestly, why would you need them when your pistol is already the belle of the ball?
Glocks are all about simplicity and reliability. And the biggest army of aftermarket handgun part options. Sometimes it feels like you can make anything of your Glock, you just need to know what to choose.
Price
Shadow Systems pistols are, well, less affordable, plainly speaking. With prices ranging from $679.99 for models like the CR920 Combat up to $1,099.00 for the DR920 Elite, they might seem a bit steep. But remember, you're getting a pistol that's already packed with features straight out of the production line. It's like getting a car with all the bells and whistles included — no need to spend extra on aftermarket parts.
Glock pistols are like the trusty family sedan—affordable, reliable, and always there when you need them. With prices for popular models like the Glock 17 or 19 hovering around $450-$600, they're easier on the wallet. But remember, if you want to jazz it up with some extra features or go for a specialty model, be prepared to shell out a bit more.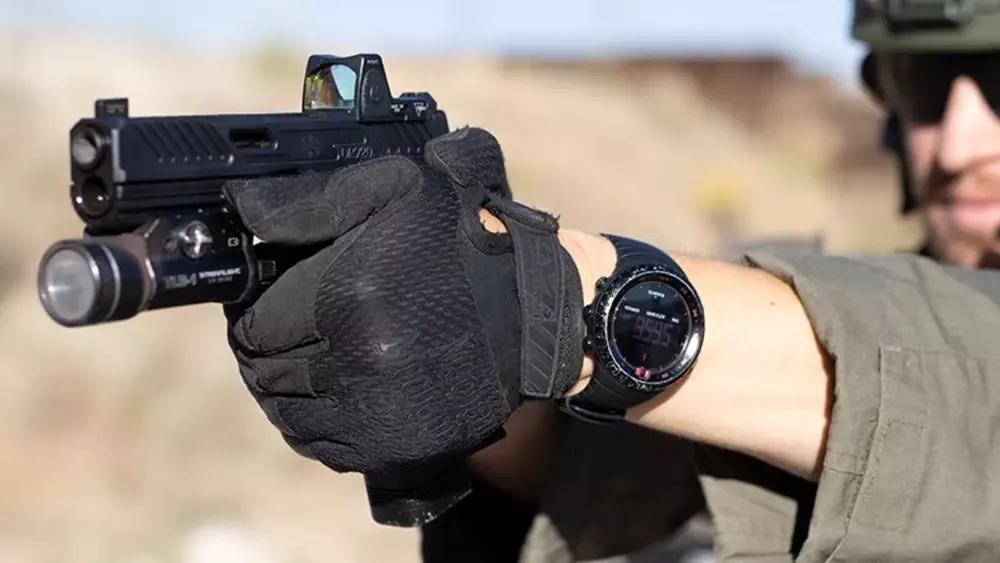 Shadow Systems vs Glock Performance
They say that a pistol is only as good as its shooter. They are right. Regardless of how packed with features your pistol is, if you are not familiar with firearms, it will be as good as a trinket that happens to shoot bullets. At the same time, a true marksman can hit the bullseye with even the most modest firearm. But the comfort of use depends too much on personal preference. Whereas some features like more aggressive serrations objectively contribute to a more convenient user experience, the benefits of others can be debatable.
Some shooters have reported faster shooting times with Shadow Systems models compared to Glocks. I assume we have superior ergonomics or handling characteristics to thank for that. In terms of accuracy, a non-scientific comparison test between the Glock 19 Gen 5 and the Shadow Systems MR920 Combat at 10 yards suggested that both guns can deliver comparable performance. At the end of the day, that's why we buy firearms in the first place.
Conclusion
So, who wins this epic showdown? Well, it depends on what you value most in a pistol. If you're all about performance, comfort, and customization, then Shadow Systems might just be your perfect match. But if reliability, simplicity, and affordability are your top priorities, or you are a customization fan, then you can't go wrong with a Glock.
Long story short, both pistols have their strengths and offer great value in their own ways. I probably should have begun with that, then an article would have been a bit superfluous. But what's done is done. The choice, my friends, is entirely up to you. 
Check out other comparison blog posts by Gritr Sports Team:
FAQs
How do the safety features of Shadow Systems compare to those of Glock?
Both Shadow Systems and Glock have robust safety features. Pistols of both brands sport trigger, striker and drop safety features but lack manual safety. 
What are the customization options for Shadow Systems and Glock pistols?
Shadow Systems pistols come with a high level of customization right off the bat. While there are aftermarket options available, many buyers find the standard features more than sufficient. Glock offers a vast array of third-party parts and accessories, giving users the flexibility to customize their firearms extensively.
How does the price range of Shadow Systems pistols compare to that of Glock?
Shadow Systems pistols, due to their high level of standard features, tend to cost more than Glocks.