By Kip Staton
kipstaton.com

I actually have quite a bit of leeway in what I can choose to review or not review. I enjoy trying out and checking things on the higher-end of the quality and budget spectrum, since those products are generally more interesting to me. So when the VX-Freedom dropped into the queue, it was a bit of a change.
The Leupold VX-Freedom line is priced on the lower end of the market, and address all major shooting styles and disciplines. And even though the feature sets are simplified compared to "nicer" Leupold Optics, the VX-Freedom is still covered under Leupold's famous warranty. And one of their major selling points is that despite the lower retail pricing, they are still U.S. made.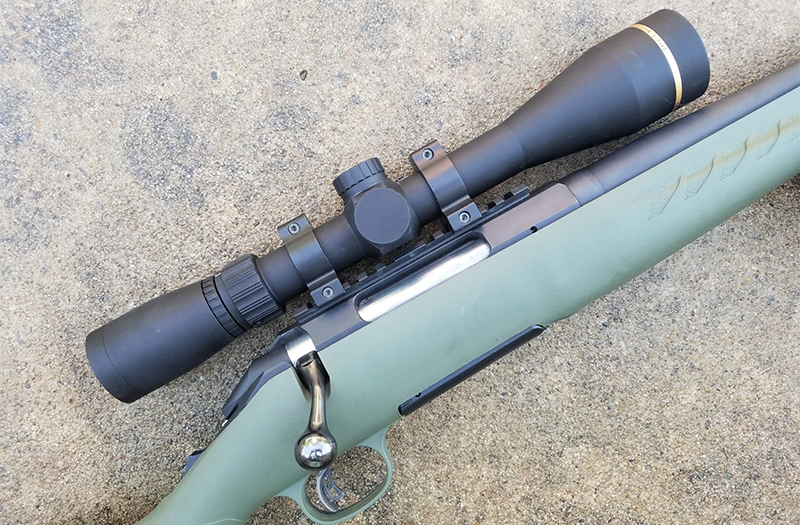 So how does an optic that sells for around $200 in the real world actually do? As it turns out, not bad at all.
Leupold VX-Freedom Series Overview
The VX-Freedom series was introduced in 2018 as an extension of the well-known Leupold brand, at the same time the company phased out the VX-1 and VX-2 lines. Designed to provide a lower-priced alternative to a crowded shooting market while still retaining the quality associated with the Leupold gold ring, the VX-Freedom scopes are available in the following configurations:
VX-Freedom 4-12×40

VX-Freedom 3-9×40 CDS

VX-Freedom 3-9×50

VX-Freedom Muzzleloader 3-9×40

VX-Freedom 1.5-4×20 AR

VX-Freedom AR 3-9×40

VX-Freedom 1.5-4×20

VX-Freedom 2-7×33

VX-Freedom 3-9×40

VX-Freedom Rimfire 3-9×40

VX-Freedom Rimfire 2-7×33
As you can see, that covers a lot of bases. Available reticles range from an old-school duplex (like my test scope) to muzzleloader specific models. Leupold even offers a CDS (custom dial service) model to provide a custom adjustable turret made to your ballistic specifications. The "AR" designated versions include matched external elevation turrets and reticles, which is very cool to see in a USA machined and assembled optic in this price category.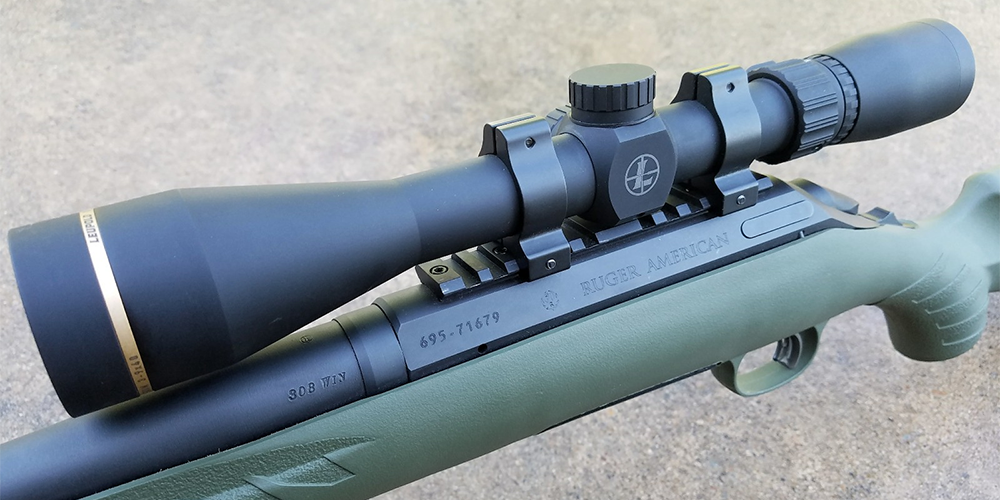 With all of these configurations, Leupold is really trying to provide a product for nearly every hunting and shooting scenario that American sportsmen find themselves in. Within the Freedom brand, you can find optics that serve everything from muzzleloaders to AR15s. It's a well-represented, diverse line.
Unlike many other budget optics, the Leupold VX-Freedom scopes are designed, machined and assembled in the United States. I don't personally think there is anything necessarily wrong with good optics made overseas, but many hunters and shooters like to keep their dollars stateside.
Unboxing and Physical Description
We'll be going over the Leupold VX-Freedom 3-9x40mm, with a standard duplex reticle. These are budget-oriented scopes, so they don't really come with accessories. The only thing in the box is the optic and instruction manual. There isn't even a set of lens covers.
Magnification: 3x-9x

Objective Diameter: 40mm

Field of View at 100 Yards: 33.7'/13.6'

Tube Diameter: 1"

Eye Relief: 4.17"/3.66"

Exit Pupil on 9x: 4.7mm

Weight: 12.2 Ounces
The VX-Freedom is finished with a matte black coating, which looks and feels like all other Leupolds I've handled. Everything fits and functions just as it should, and the common 1" scope body means that hunters can choose from commonly available rings and mounting hardware.
The angular turret housing seems to be a carry over from Leupold's highly successful Mark AR series, even though internally the optics are reportedly nothing alike. The VX-Freedom was designed to streamline manufacturing while keeping a respectable level of quality, and a lot of those innovations happened inside the scope.
Turrets and Tracking Testing
The turrets on the VX-Freedom are not meant to be used to make large external adjustments for drop. They have no provision to reset to zero, and are designed to be run with the protective caps in place.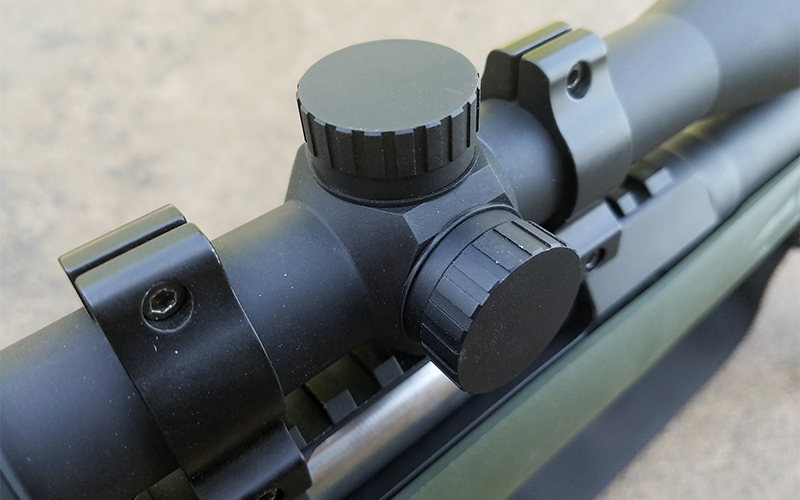 While I didn't do a strict tall-target test on the VX-Freedom, I did spin the turrets up and down quite a bit while zeroing and shooting. Everything went up and down just like it should, with no fuss or drama. It zeroed quickly and in just a few shots, and I was soon banging away at 200 yard steel plates with no issues.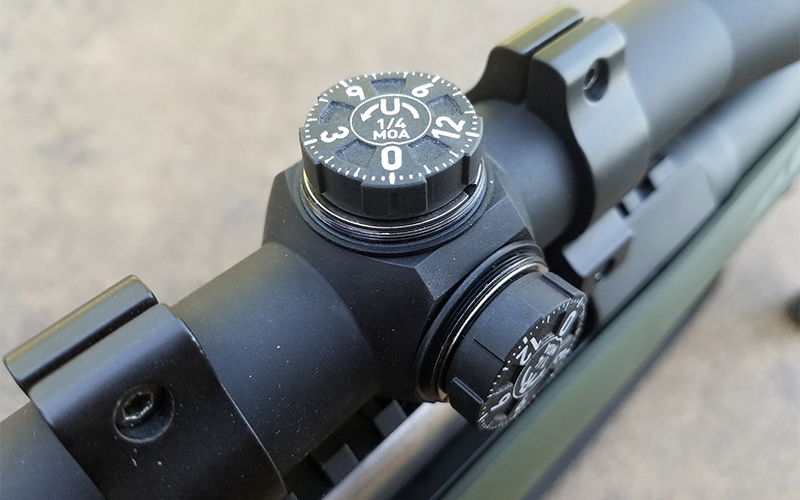 Leupold VX-Freedom 3-9x40mm Duplex Reticle
This is probably the most boring reticle currently made. Sorry, but that's the way it is. It isn't even a wide duplex. The thick supporting arms bracket a small, finer set of center crosshairs to create a reticle that's perfectly adequate for deer hunting. While it may be boring, it also works.
In a way, it's rather refreshing. I would say your best option with a reticle like this is to plug your rifle and ammo data into a ballistic computer and find out what your maximum point blank range is, then zero for that distance. Accept the limitations of the system, don't try to make it more than it is, and use it to the maximum potential.
For those wondering, the distance from the center of the crosshairs to the fat portion of the duplex measured right at 4 MOA. This would provide a single drop-reference if you zero at the center of the crosshairs, and the equivalent of two 4 MOA marks if you zero at the top of the fine crosshairs. With my Ruger Predator and Hornady Match 168 grain ammunition, that would push this simple reticle out to 375 yards. Not bad.
Focusing the reticle is accomplished by loosening the lock ring right behind the power adjustment, and rotating the entire ocular lens housing until the reticle is sharp and clear. The lock ring is then spun down against the ocular lens housing to fix it in place.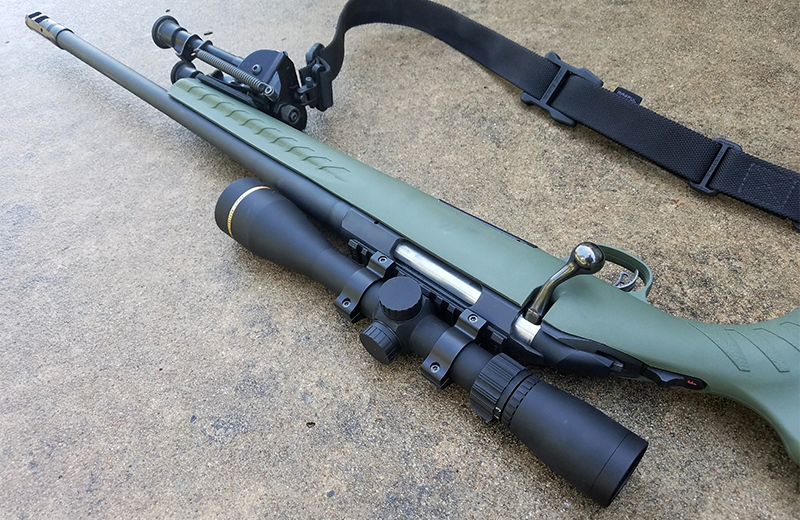 Leupold VX-Freedom 3-9x40mm Zoom Ring
It zooms. There's really not a whole lot to say otherwise. It's easy to turn, and features a large raised portion that works with thick gloves and cold fingers. Turning the dial to the right increases the power up to 9x, and stops firmly in place. Numbers are clear and easy to read, but are a bit small visually.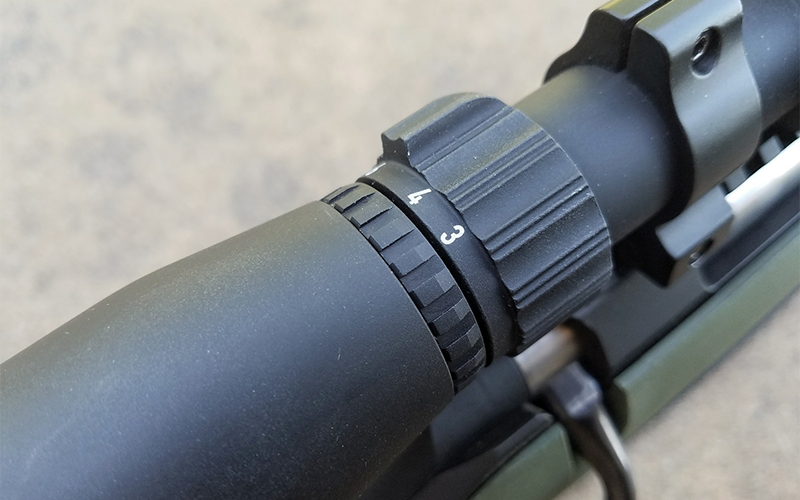 Leupold VX-Freedom 3-9x40mm Riflescope In Use
I mounted the VX-Freedom to my Ruger Predator in 308 Winchester using a set of 1" Leupold Rifleman vertically split rings and my Wheeler FAT wrench. The Rifleman rings are inexpensive, and I figured they would be a good match for the VX-Freedom, given the budget-oriented price point. In fact, the entire rifle, scope and mounts total just shy of $600, which isn't bad for an entirely US made package.
Eye relief on the VX-Freedom isn't as forgiving as a higher end model, but it is what it is. It's certainly more than usable, although the eyebox does significantly tighten up at 9x. Of course, the fixed parallax requires attention to head positioning.
But, the VX-Freedom performed well, overall. Glass quality is exactly what you would expect on a modern $200 optic: Not anything to write home about, but certainly good enough to hit my 200 yard 10" steel plate at dawn and dusk. On a budget-hunting scope, I think that's about all one can ask for.
Warranty
Leupold's Full Lifetime Warranty is legendary. Basically, if something goes wrong or it doesn't perform, they will replace or repair it for free. Even if you aren't the original owner, they will take care of you, with no warranty card or time limit involved. This warranty is a great added benefit, especially on a budget optic.
Is the Leupold VX-Freedom 3-9x40mm for You?
The Army Marksmanship Unit has shown in online materials that "shooting is shooting," whether you're in combat, at the range, or in the field. Once you strip aside all other things (fieldcraft, strategy, tactics, etc.) and get down to it, the fundamentals don't really change. Shooting is shooting.
I'm not a hunter, so I won't comment in depth about the role the VX-Freedom can play for you in this year's hunting season. I am a shooter though, so I feel qualified to say that the VX-Freedom is a near-ideal choice for the way the vast majority of American hunters hunt: From a tree stand.
We have bottom-tier rifles that will regularly group five shots around 1" at 100 yards with ammunition they like, not to mention advanced camouflage systems, scent-masking detergents, and automatic game feeders.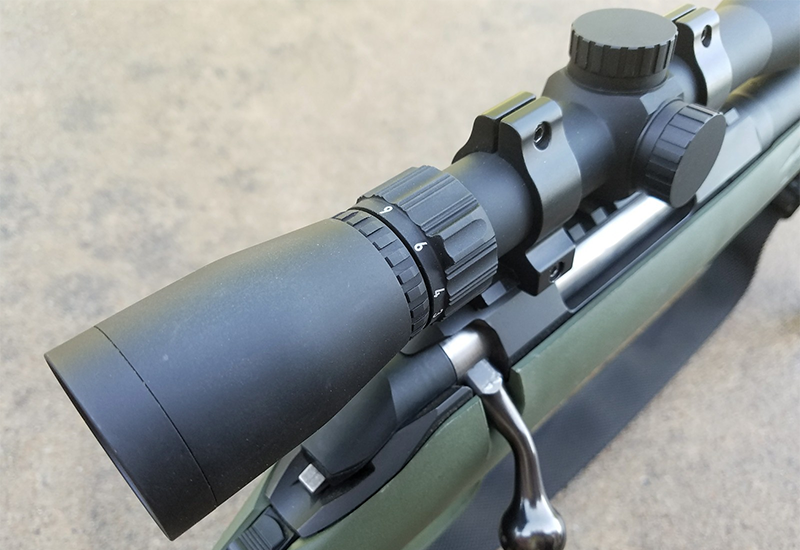 As much as we may not like to admit it, you just don't need an expensive scope to kill animals in America. When you can have a near-guaranteed ~70 yard shot from your feeder, while kitted up for success, the optic doesn't have to do much. As long as it provides crosshairs and can hold a "close enough" zero, you can lob a heavy bullet into the broad vital zone of a whitetail. Is this the best case scenario? Yes, but it's also how nearly all of the East-Texas hunters I know operate.
I think it's safe to say that the Leupold VX-Freedom 3-9×40 would excel at basic hunting duties, given the acceptable glass quality, great mechanical performance, and attractive price point. And if the rest of the VX-Freedom optics exhibit the same level of quality, I would say Leupold is going to see quite a bit of success with the line.
Leupold VX-Freedom 3-9x40mm FInal Thoughts
I usually dread zeroing inexpensive scopes. The process usually involves chasing groups around the paper while the clicks pretty much do whatever they want to, with no consistency. To my surprise, the VX-Freedom zeroed just like a high-end Leupold would.
This alone makes me excited about the VX-Freedom line, because mechanically, my sample seemed excellent. Furthermore, the glass quality on the 3-9×40 is totally acceptable for a ~$200 riflescope. With those two bases covered, there's not a whole lot that can be left to ask for on a budget hunting optic.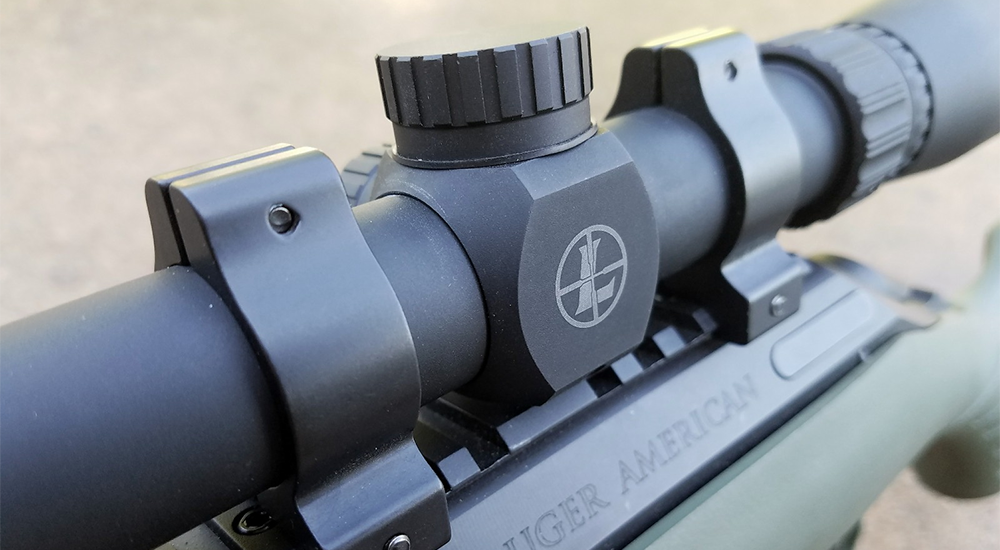 I think the VX-Freedom can be part of a bigger conversation about the marketshare that inexpensive optics hold. Ultimately, any purchase comes down to wants vs. needs. You may want a high-end, multi-thousand dollar optic to sit on your favorite harvesting rifle, but it may not be what you need.
So, if you decide that what you need is a basic, inexpensive hunting scope that offers an excellent warranty backed by Leupold's legendary name, then the budget-friendly VX-Freedom might just be the perfect choice for you. And there's nothing at all wrong with that.