By Mike Searson
The Bering Optics Rubicon is what is known as a reflex sight. A reflex sight simplifies aiming by projecting the reticle onto the glass of the optic and reflects it back to the shooter who superimposes it onto the target. The sight is meant to be used with both eyes open and in essence, it simplifies aiming the firearm.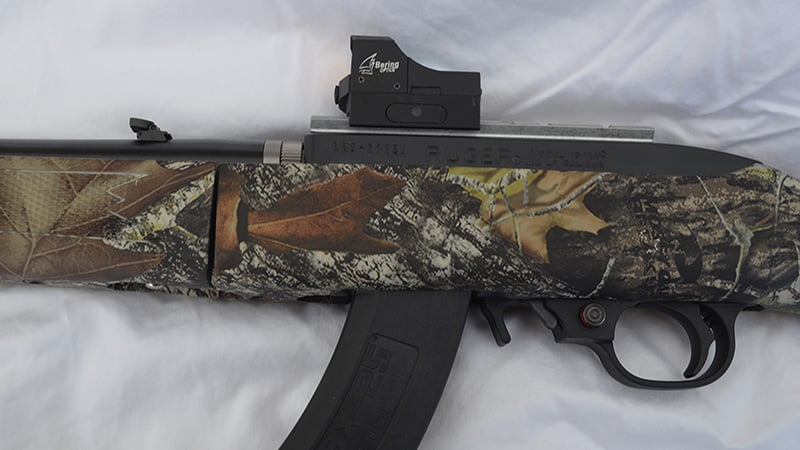 Bering's Rubicon uses a very bright red dot which eliminates the need to align front and rear sights while placing them on the target. The dot and target remain in focus. The human brain combines this sight picture and makes this sight extremely fast.
The glass lens of the Rubicon is multi-coated and makes for an excellent sight picture. The eye relief on these types of sights is virtually unlimited. The compromise here may be magnification, but for a close range firearm such as a handgun, shotgun or rimfire rifle; magnification is not always needed.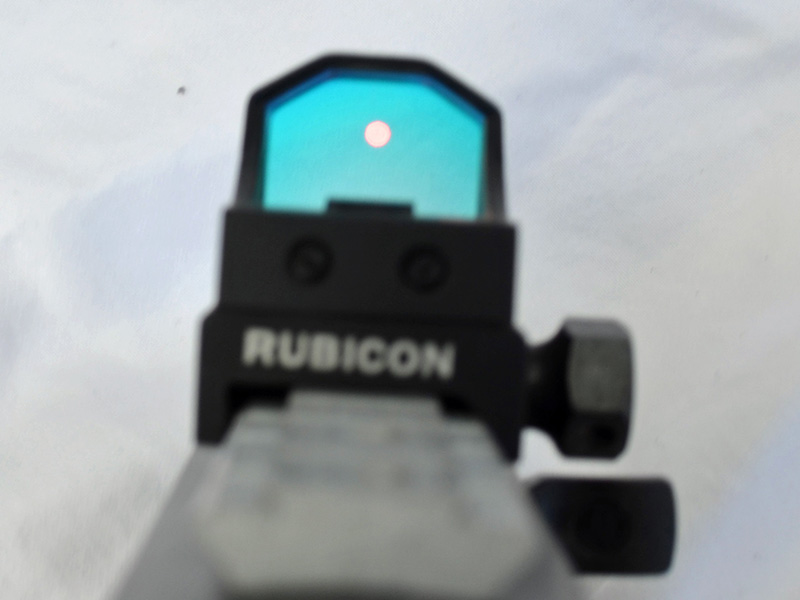 One feature we noticed on the Bering Rubicon was a simple "On–Off" button located on the front of the sight. So few of these scopes have this simple feature and rely on the shooter to depress two buttons for several seconds and hope that the sight powers off, or use a cover which is supposed to power off the battery. The problem with those methods is that they usually place a drain on the battery which is followed by quicker replacement. Bering's simple solution prolongs battery life.
The author had been looking for this type of sight to mount on a Ruger 10/22 Takedown Rifle. These types of rifles break down for ease of storage in a pack and traditional scopes bring two problems with them. The first being their size precludes them from being compact and secondly, the constant breaking down and reassembling of the barrel means that the rifle's zero will shift.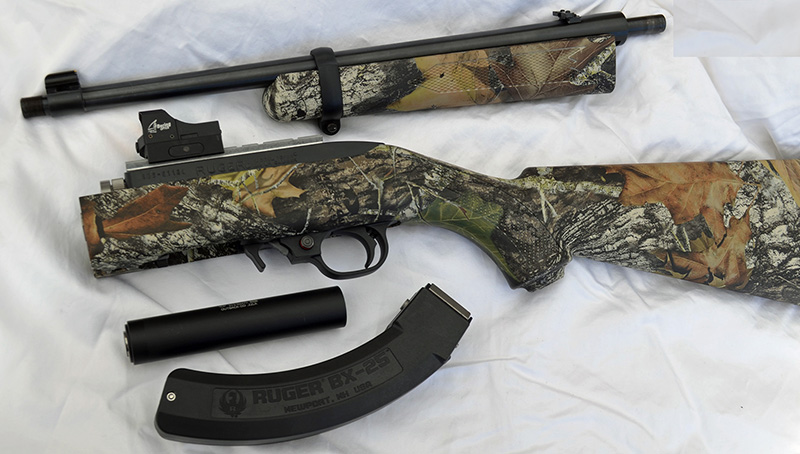 One drawback of the Bering Optics Rubicon, and most sights of this type, is that the reticle does not adjust like that of a standard electronic sight or conventional scope. Instead, two set screws must be loosened and then adjusted in a manner that the author has never really found intuitive.
Luckily the low profile and rugged nature of the Rubicon means that once the reticle is dialed in, adjustments are rare.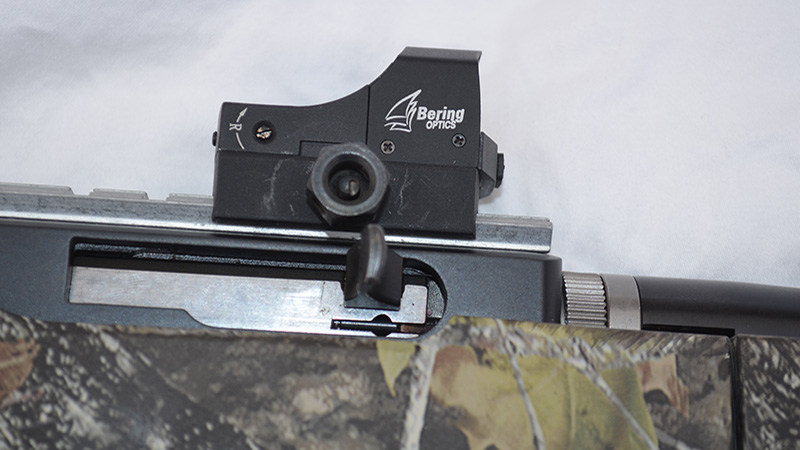 Because we wanted this type of optic on a takedown rifle, we shot a pair of Ruger BX25 magazines loaded with 25 rounds each of Federal Premium Gold Medal Target 22 and broke the rifle down. We reassembled and shot another 50 rounds, doing so until we burned through 200 rounds and did not experience a shift in zero.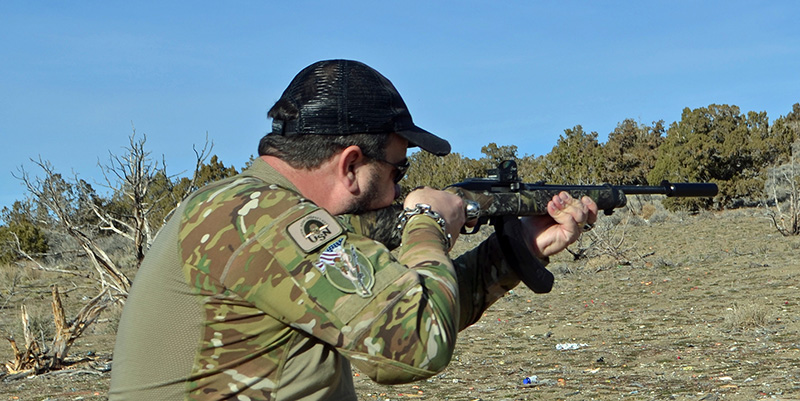 Bering Optics packs a lot of value into this rugged little sight, and we look forward to trying it out on a handgun or as a backup sight on a centerfire rifle. Very few reflex sights of this quality can be had at this price point.