By Seth R. Nadel
Yes, this is the time of year when scribes like me are asked to write out lists of suggested gifts for your friends and family. I have been there, done that, got the tee shirt and the hat! This year, I am going to write about what –I- would like for Christmas! So, if any of you are feeling generous toward those of us slaving away over a hot keyboard, being forced to review new products (a dirty job, but someone has to do it!), and striving to find different adjectives for "new and improved," here is what I would like to find under our tree this year! (Disclaimer – these gift ideas are good for other people as well!)
OPTICS
We are pretty full up on the usual binoculars, with pocket sized in each vehicle, medium sized in our packs, and full sized at the ready around the house, but… I have never owned a laser rangefinder. I have used a few, but it would be nice to tear the wrapping paper off an ATN Laser Ballistics 100 – a great stocking stuffer from you to me!
While my accurate rifles have scopes, I am way past due for a few upgrades. With two ranges on the ranch, 200 and 500 yard, better scopes could mean more fun without having to drive anyplace. A BARSKA Sniper GX2 6-24×50 would put a smile on my face.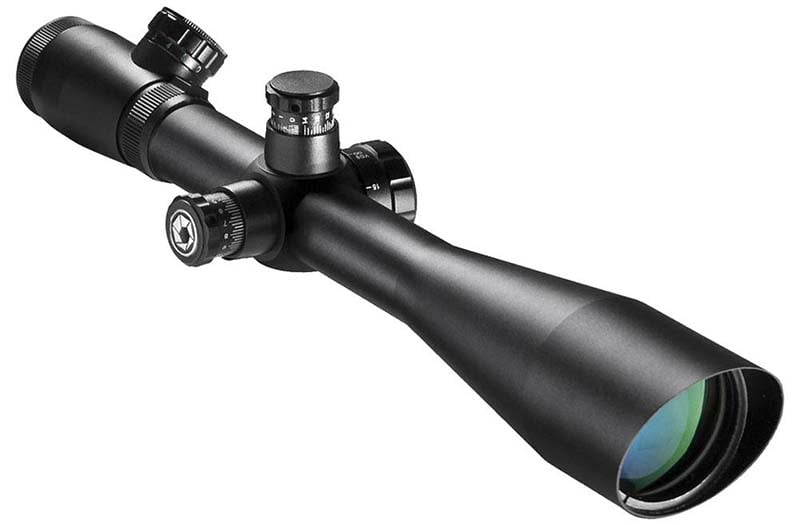 As long as I am asking, a thermal viewer would let me see exactly what animals are setting our dogs off at O'dark thirty in the morning. I have lots of experience with thermal imaging circa 1970, when they were BIG, heavy, and came with their own factory technician to keep them working.
Now that prices have dropped out of the stratosphere, a nice SIG SAUER Echo 1B would make Christmas morning perfect!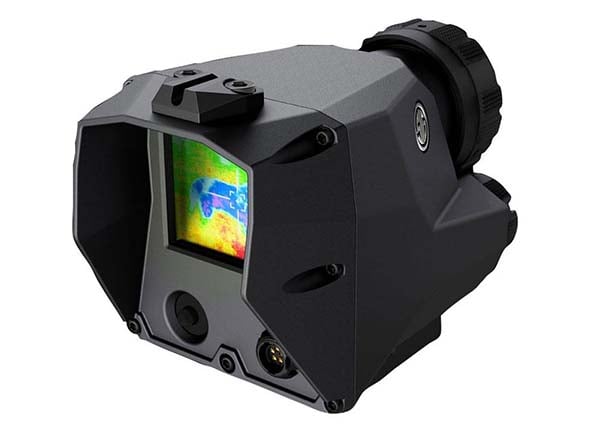 GUN CASES
I have a pile of pistol rugs and hard cases, so I am good to go in that department. But some of my rifle cases are, well, coming to the end point of their useful lives. After only 40+ years of wear and tear, back and forth to various ranges, it's time for some new gear, like a KRYPTEK Tactical Single Rifle 42" Case would fill my needs.

AMMO
Who thinks they have enough ammo? I sure would like transforming some of the latest and greatest designs into holes in targets (or splatter marks on steel) and noise, with some factory fresh fodder?
In rifles, my calibers are 5.56/.223, 7.62/308, and 30-06. A target shooter rather than a hunter, FMJ ammo or Open Tip Match is what I use. For example, The Federal American Eagle .223 55 Grain is fine for practice ammo on paper targets.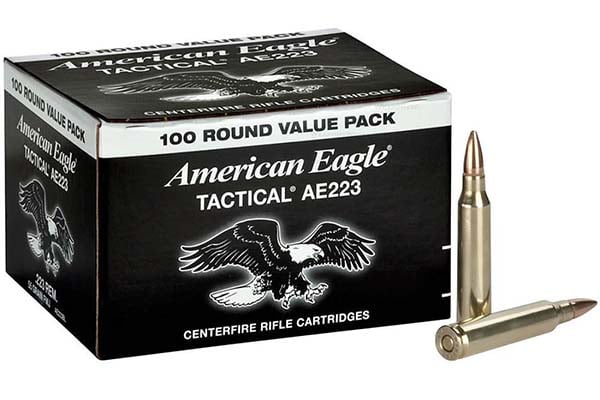 In the same vein, the Federal 69g Match is great for competition.
(When looking at ammo counts, remember more is always better than less!)
HOLSTERS
Some of my holsters are showing their age and years of hard use. The older I get, the more I would like a new holster to go with my new pistol, namely a Safariland Rig for the SIG P250. The SIG ALS (Automatic Locking System) is a great highlight on this holster.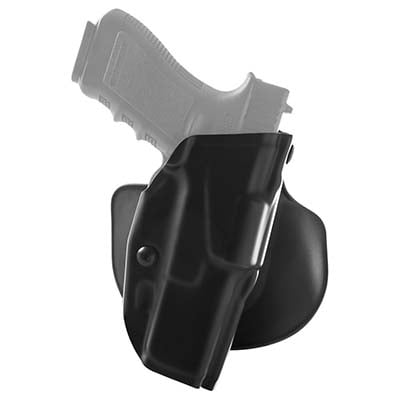 RELOADING GEAR
This is one area where I just can't seem to wear anything out! I have presses almost as old as I am and dies that came with them. I load right around 10,000 rounds of rifle & pistol ammo every year, and have since the late '60's – 1960's. I'm not that old! Of course, primers, powder, and bullets are always welcome…
GUNS
Ah, the best for last! If you read this far, you have moved from "reader" to "almost friend," and a small gift in this area would seal the deal. No, I don't have enough guns, and truly who ever has enough guns?
A 7.62/308 AR – the DPMS Panther looks like a great fit for my needs. This rifle has the classic look with the added punch of the .308 round, something that is sure to "jing-a-ling" this holiday season.

Or a chassis bolt gun in 308 – a Remington 700 MDT is just my style. The Remington 700 is a gift given to hunters and shooters many years ago, and since it's first release in 1962, this gift keeps giving. (Of note – you'll probably have to save up for a few Christmases for this one, but you'll never need another).

If you can't tell, I like the .308 round, and you should too. Of course these new 308's cry out for a suppressor (silencer), like the SILENCERCO Hybrid, which can fit almost any pistol or rifle. Hmm, I'll need some extra mounts for my other guns as well…but I can buy them myself. Also I can't resist – this gift will surely bring a "silent night."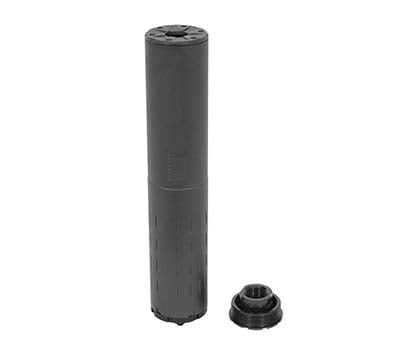 Moving on to carry arms, I've always said the 1911 in .45 is pretty much the ultimate carry firearm. The Springfield Armory Champion perfectly fills this spot, and it's quite the "beaut" too.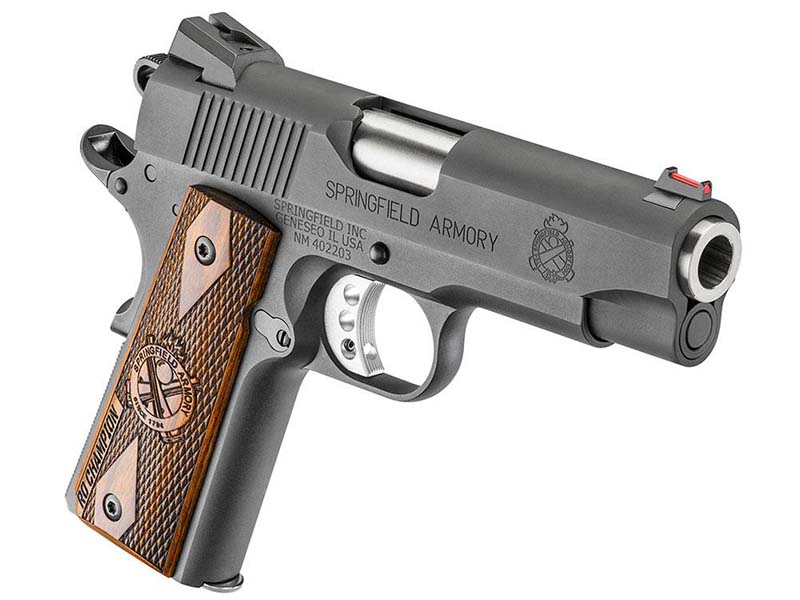 (A new set of electronic earmuffs would be nice under the tree too! How about the Walker Razor Slim Electronic Muffs?)
TRAINING
Training is like ammo – no one has too much! But I feel asking for a week at one of the bigger schools is a bit too much. If you don't think so, call me – NOW! Operators are standing by!!!
There it is, the things that would make my holiday season perfect. If any of you feel like rewarding me for all the insight, great ideas, and honest reviews I have provided, just pick something from the list and send it to me. Feel free to bundle items, like the POF rifle and a case of ammo. I already have my health, so a little extra something would encourage me to write more for you!
Merry Christmas, Happy Chanukah, and a HAPPY NEW YEAR to each of you!
(Gifting is not required, of course. But I hope I have inspired you to find that unexpected gift for the treasured people in your life. As for me – I'm looking forward to my usual lumps of coal!)