Last Updated on
You are a beginner and looking for a new 9mm pistol? Springfield Armory XDm is a good one to consider for concealed carry or home defense.
Springfield Armory XDM Pistol stands for X-Treme Duty Match grade barrel and trigger.
They come in 6 different models with different barrel lengths. All the XDM models are lightweight and suitable for everyday carry. They come with trigger and grip safety. A limited lifetime warranty comes together as well.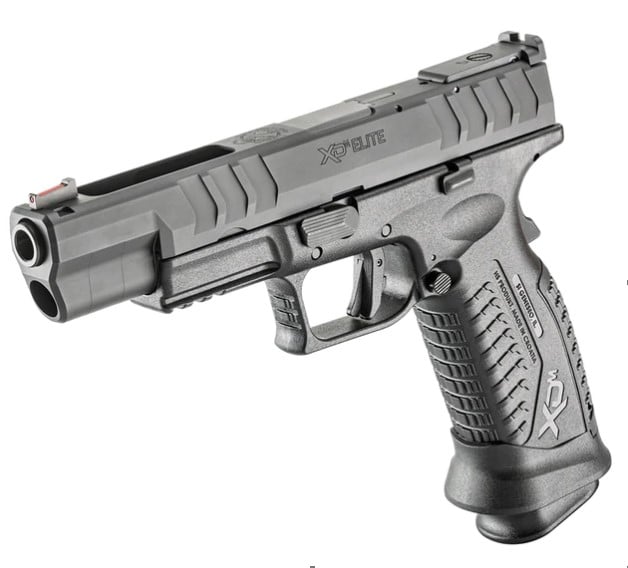 FEATURES AND BENEFITS
SAFETY
All the XDMs have grip safety and internal firing pin safety.
The grip safety releases as soon as you have a good grip on the pistol. It rests on the grip between your thumb and trigger finger.
The safety firing pin prevents accidental discharge when the handgun is dropped occasionally.
POLYMER FRAME
The Springfield XDM pistol come with a polymer frame which may feel like plastic at first. However, it adds up an ergonomic feel and light weight. It's also easier to keep polymer frames clean. And just because it's polymer, it won't rust. That's a nice one, huh?
BACKSTRAPS
The XDM comes with three interchangeable backstraps which means you'll have to be gripping the gun in order for it to fire. Interchangeable backstraps allow adjusting the gun to your hand size. It's also a great alternative to buying more guns if you are not the one in the hose who carries this pistol.
COMFORTABLE GRIP
The grip size depends on the model and caliber you choose. However, they all should fit the average hand and feel comfortable to handle whether at the range or carrying concealed.
It has a curved trigger guard that gives a little extra place to put your finger if you want.
DURABILITY
The finish holds up very well. It can be carried every day for years in a Kydex holster and only have a little shine and scuff on some prominent parts.
MAGAZINES
The magazine capacity of your XDM depends on the caliber and varies from 9 to 19 rounds. Magazine capacity is another factor to consider before buying a gun. It determines the shots you get before the necessity to change an empty mag.
PRICE
The price of Springfield Armory XDM pistols varies depending on the caliber. It's not the cheapest pistol out there, but (!) its price fairly corresponds to the feature you get with this handgun.