OVERVIEW OF THE HELLCAT RDP
Recently, Springfield Armory has taken up a notch and introduced the micro-compact Hellcat RPD pistol. The micro-compact has the highest capacity in the world and is now offered in the Rapid Defense Package configuration. The Hellcat 9mm RDP keeps the most popular features that made the regular Hellcat a beloved pistol, such as – an adaptive grip texture and excellent capacity for its size. The RDP has a lot of features to it though. It comes with Self Indexing Compensator and HEX Wasp Micro Red Dot sight and the Gen 2 trigger.
Let take a closer look at this micro-compact handgun.
SELF INDEXING COMPENSATOR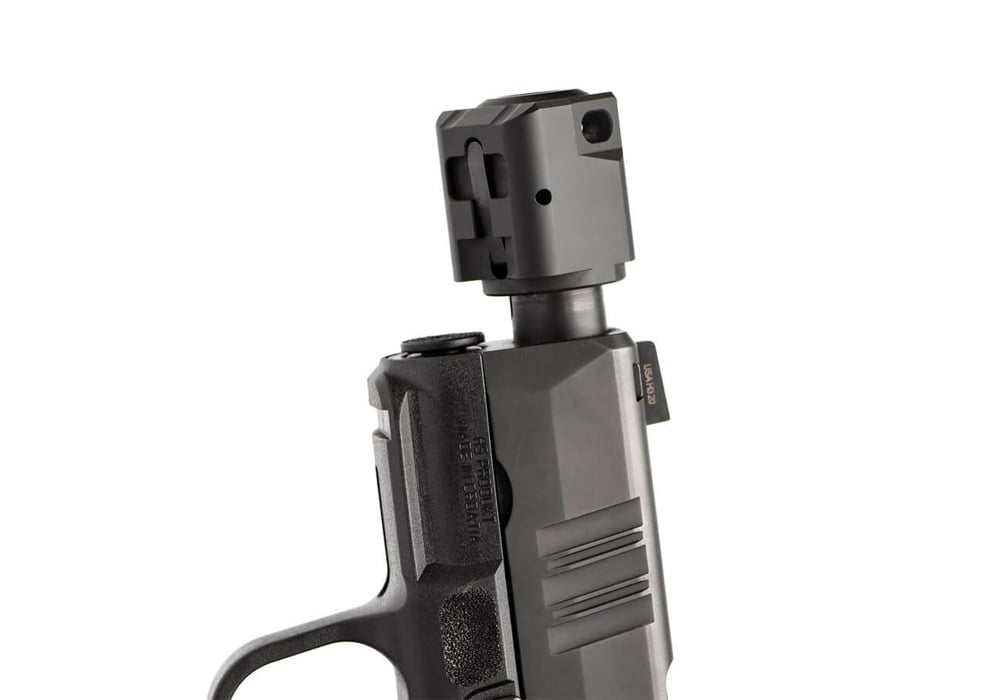 Do compensators really work? – Yes! And Springfield Armory has changed the game by offering the Hellcat RDP with Self Indexing Compensator straight from the factory. Self Indexing Compensator is the most striking feature when looking at the Hellcat RPD pistol. By redirecting gases during the firing cycle – the compensator reduces muzzle rise. As the result, we get a softer-shooting and faster-recovering gun. This Self Indexing Compensator is machined from 8082 aluminum and anodized matte black. It can be easily removed and installed by the user and does not require shims or additional parts for proper timing.
GEN 2 TRIGGER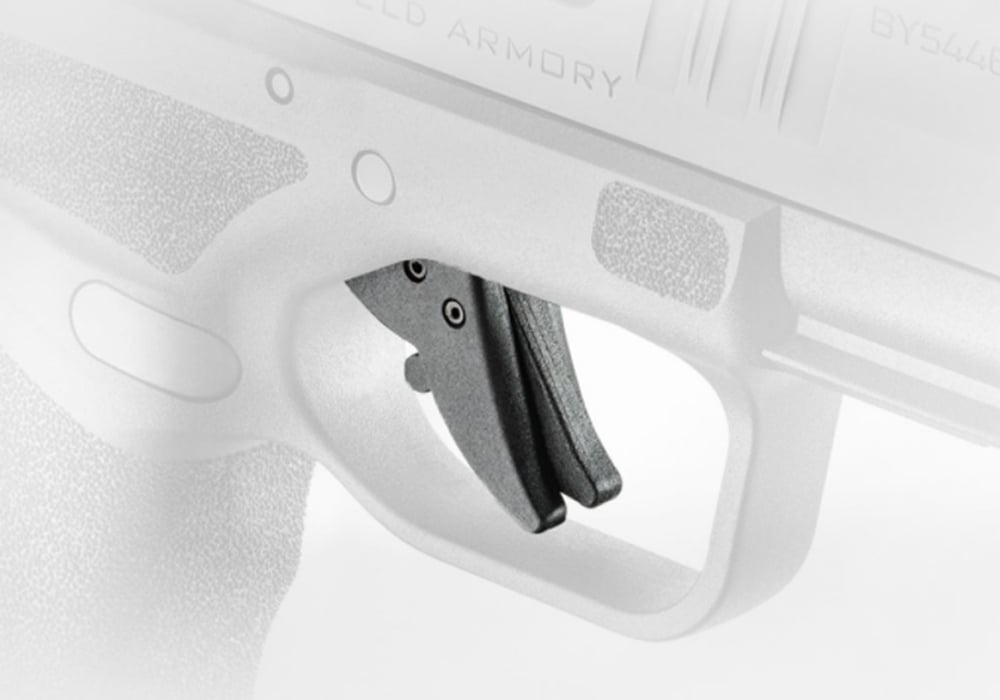 The new improved Gen 2 Trigger makes the micro-compact Hellcat RDP more accessible to a vast majority of users. The Gen 2 trigger offers enhanced ergonomics, a more comfortable shooting experience, and is a refinement of the most important interface between the pistol and the shooter. Also, a new trigger is both lighter and cleaner.
OPTIONAL MANUAL THUMB SAFETY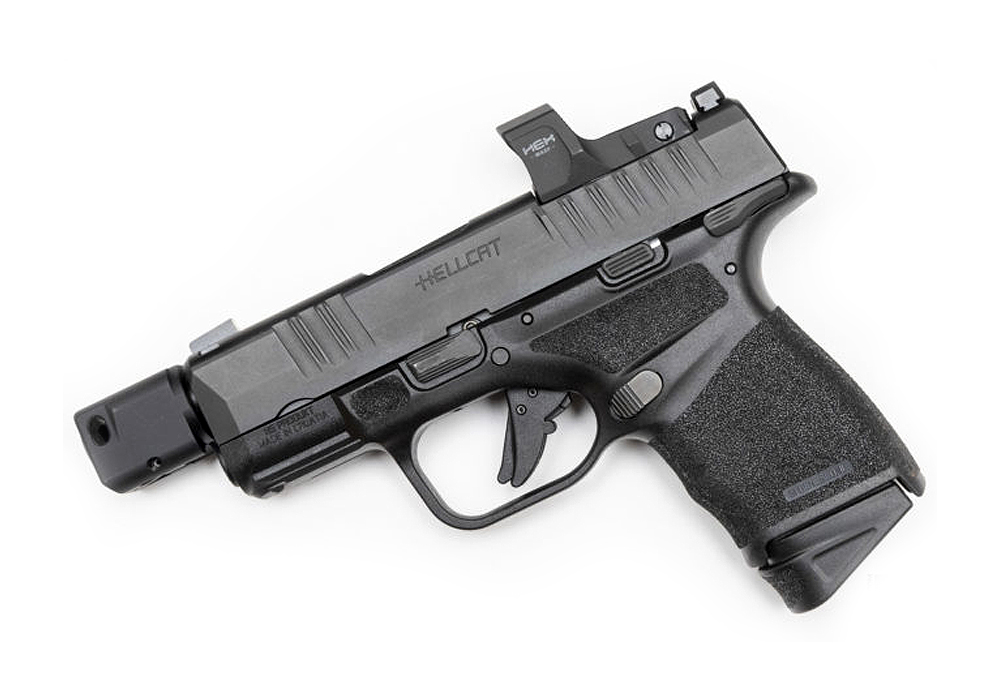 The Hellcat RDP offers a new additional feature – an optional ambidextrous manual safety on the frame of the pistol. There are many shooters who prefer manual safety, but if you personally don't, you don't have to buy it – it's an option. However, Its low-profile, unobtrusive design features positive engagement and is simple and easy to operate both left or right-handed.
ROUNDS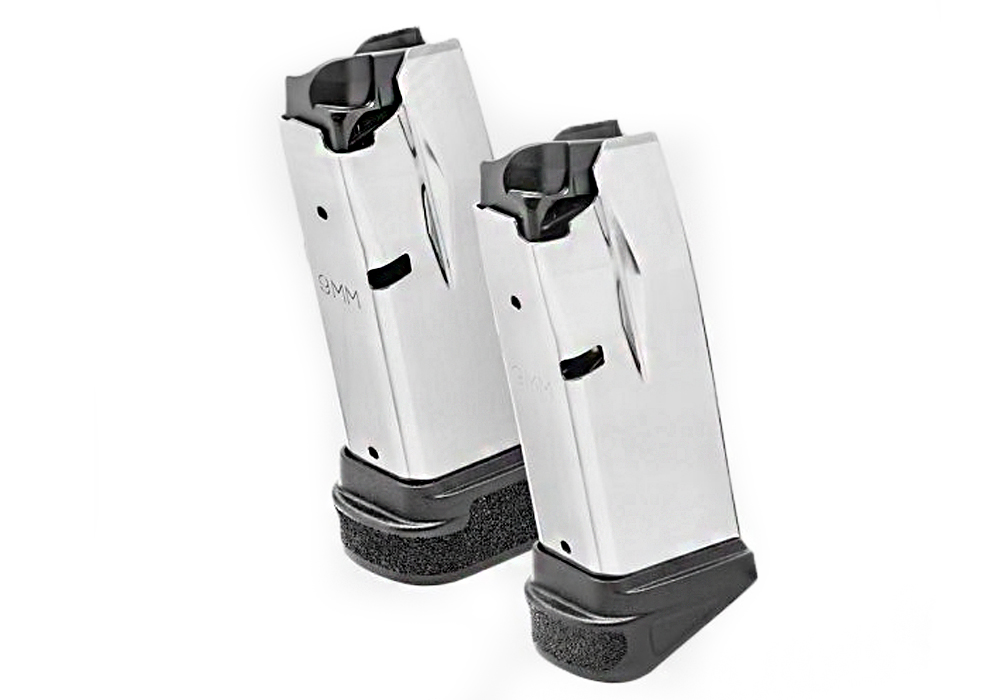 Being small and having impressive capacity, makes the 9mm Hellcat RPD pistol an extremely popular handgun for concealed carry, and also a perfect self-defense gun. It comes with 2 magazines – 11-round mag with pinky extension and slightly extended 13-round.
HEX Wasp Optic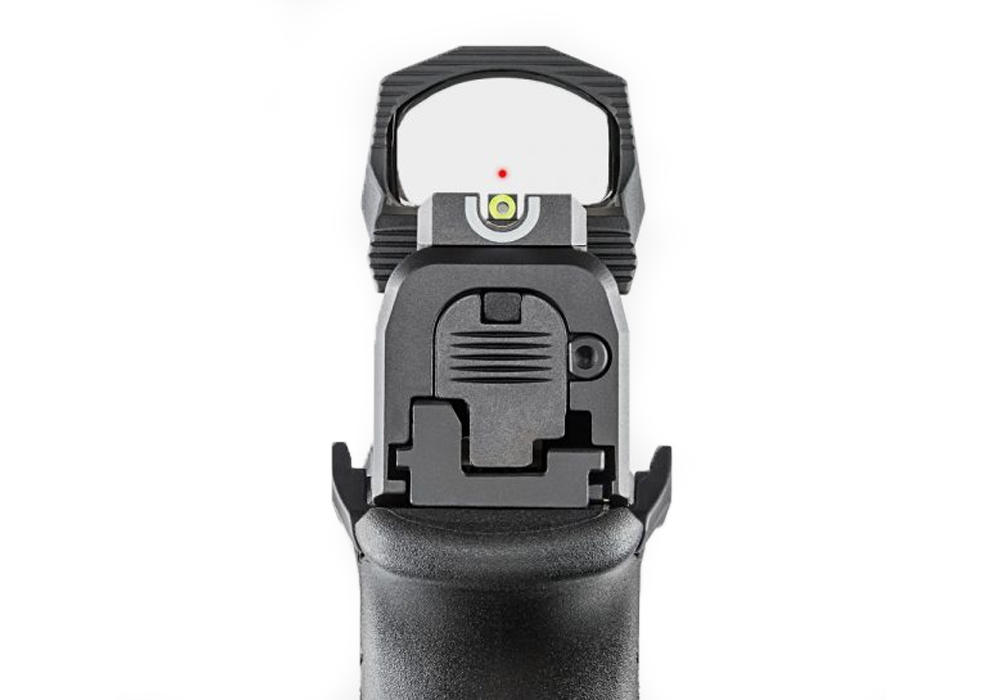 Remember that new optics we mentioned? HEX WASP – is a new red dot optic, part of the exciting new HEX line of optics from Springfield Armory. The HEX Wasp micro red dot features a 3.5 MOA dot that auto-adjusts for ambient lighting conditions. It is water-resistant to IPX7 standards, weighs .7 ounce, and has a two-year run time on a single 2032 button battery. No need to hurry to turn the optic "on" when you need it, as it's always on.
SPRINGFIELD ARMORY HELLCAT RDP MICRO-COMPACT 9MM PISTOL WITH HEX WASP HAS THE FOLLOWING KEY FEATURES:
• COLOR: Black
• BARREL: 3.8″ Hammer Forged Steel with Compensator, Threaded (.5 x 28), Melonite Finish, 1:10
• SLIDE: Billet Machined, Melonite Finish, Optics Ready
• FRAME: Black Polymer with Adaptive Grip Texture
• SIGHTS: Tritium/Luminescent Front, Tactical Rack U-Notch Rear, HEX Wasp Red Dot
• RECOIL SYSTEM: Dual Captive Recoil Spring with Full-Length Guide Rod
• GRIP WIDTH: 1″
• MAGAZINES: (1) 11-Round, (1) 13-Round Extended
• WEIGHT: 19.3 oz with Flush Mag, 19.6 oz with Extended Mag
• LENGTH: 7″
• HEIGHT: 4″ with Flush Mag, 4.5″ with Extended Mag
CONCLUSION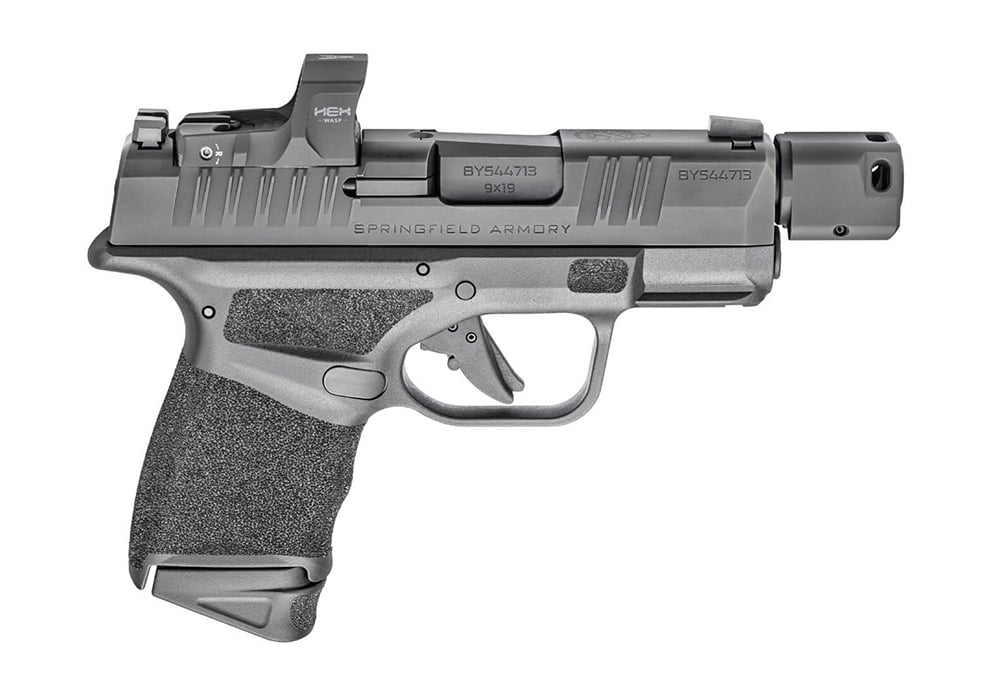 The package of Hellcat RDP micro-compact handgun with or without a manual safety contains the pistol, a HEX Wasp optic, the Self Indexing Compensator and one each of the 11-round and 13-round magazines.
The Springfield Armory Hellcat RDP 9 mm is a perfect optics-ready gun for concealed carry and self-defense, that deserves a serious look if you have been thinking about picking up a micro-compact one.