Last Updated on
If you have purchased a Smith & Wesson M&P 15-22 Rifle made before February 1, 2019, then Smith & Wesson recommends you not fire it until it has been inspected and the bolt replaced (if needed). The company has identified a manufacturing defect in breech face counter length bore depth of the rifle. It is recommended that you have a qualified professional inspect the bolt, or you can send the bolt back to Smith & Wesson for inspection.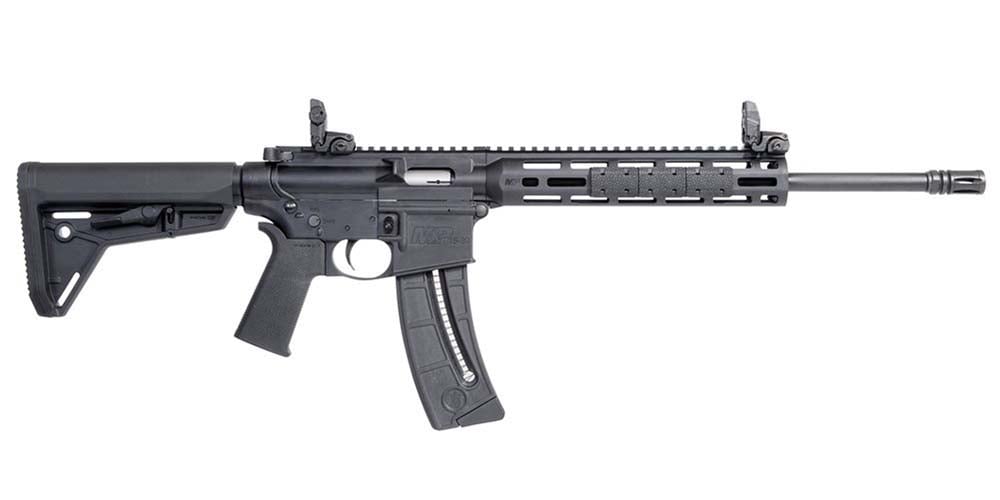 More On The Potential Malfunction
As stated above, Smith & Wesson has identified a production run of M&P 15-22 rifles where the breech face counter bore depth was not manufactured to specification. This insufficient depth may cause the bolt, when closed, to crush the rim case and cause an accidental discharge or multiple discharges. This can happen one of two ways. If the bolt release is activated with a loaded magazine in the rifle, it may cause the cartridge to discharge without any pull of the trigger. Secondly, if the bolt is closed with a round in the chamber and a loaded magazine inserted, depression of the trigger may result in multiple discharges.
Smith & Wesson believes the issue is limited to a small number of rifles, however they are recommending any consumer who owns a M&P 15-22 have the bolt inspected just in case. Even if you just purchased a M&P 15-22 in the past few weeks, it is still recommended you check the serial number to check the date of manufacture.
What To Do If You Own A M&P 15-22
Any M&P 15-22 rifle manufactured after February 1, 2019 is subject to this safety issue. You can enter your serial number at Smith-Wesson.com to see if it is included in this announcement. Smith & Wesson is also offering a free bolt inspection gauge if you want to inspect for the issue yourself. If you have additional questions you can contact them at [email protected].