By Kip Staton
kipstaton.com
Many readers may balk at the high cost of entry associated with a ballistics powerhouse like the Kestrel 5700 Elite. It's not a cheap tool, but it goes without saying that a more-than-basic wind meter is essential for the serious rifle shooter.
While we did an overview of the 5700 Elite last year, I'd like to compare it directly to a newer, more budget-friendly version from Kestrel – The 5700 Ballistics. It's significantly cheaper than the Elite, and includes as-standard an "easy mode" firmware update that makes setting up and taking your first shots much simpler. These two meters are some of the foremost examples in their respective class, and are definitely worth comparing.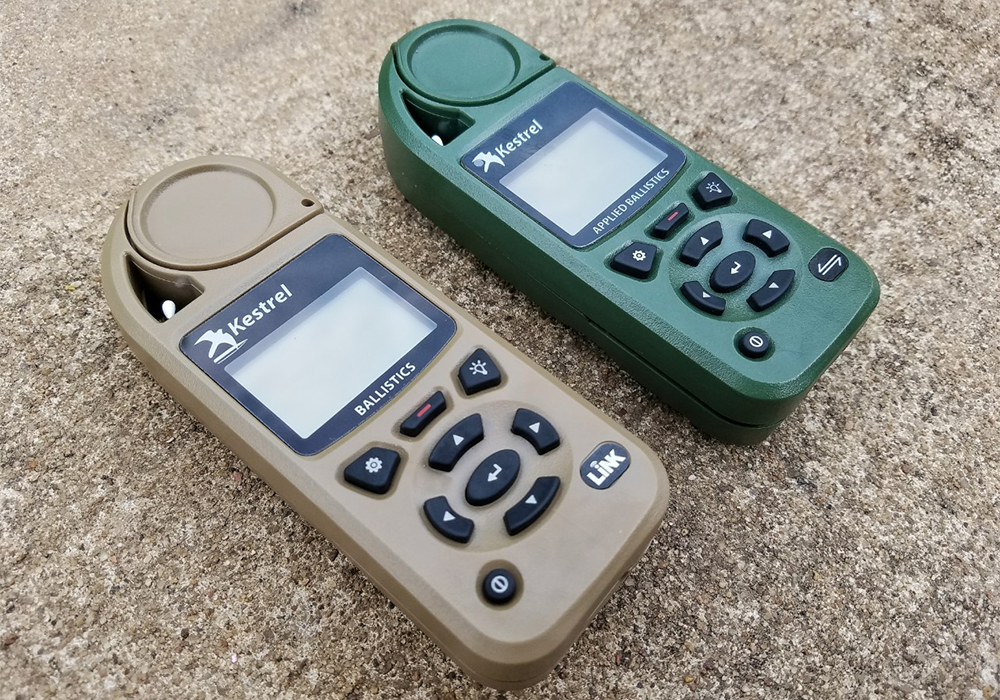 Unlike the multiple color choices with the 5700 Elite, the 5700 Ballistics is only available in Desert Tan. It's not as technically capable in some ways as the Elite model, but for many users, that's ok. You may not even need the features "lost" with the simpler 5700 Ballistics model, so this model is definitely worth looking into.
In total, there are three primary ways my personally-owned Elite 5700 differs from the 5700 Ballistics: The inclusion of Easy mode, some software differences, and the LiNK functionality.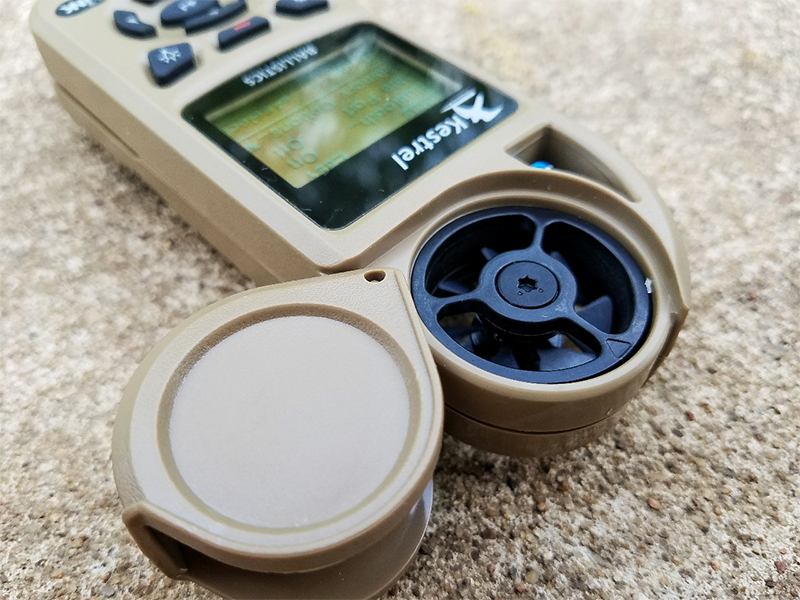 1. Easy Mode
One very cool new feature within the Kestrel 1.17 firmware update is Easy Mode. This configuration gets you to a simplified, workable firing solution as fast as possible, with less inputted information.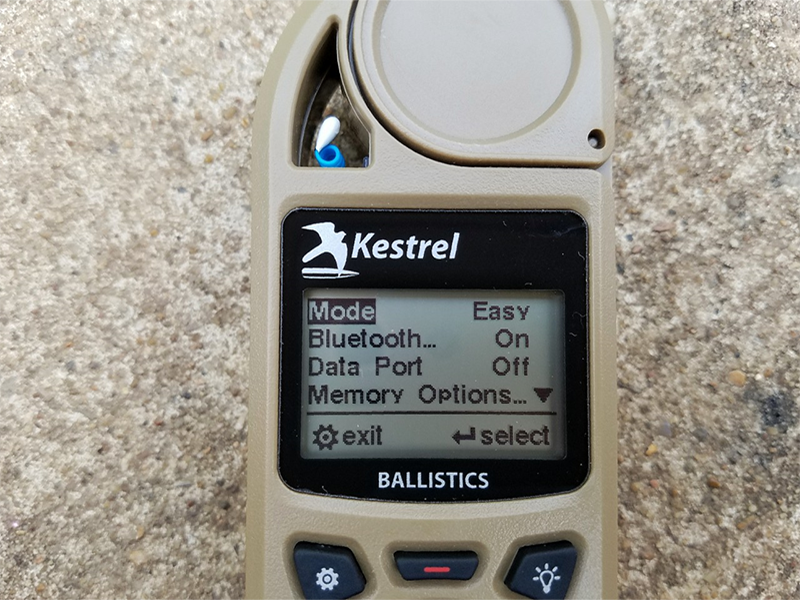 Easy mode gives you access to:
Target range

Target setup guide

Bullet profiles

Muzzle velocity truing tool

Compass calibration

Latitude calibration
And that's all there is to it. After you've configured the compass and trued your muzzle velocity, all you have to do is measure the target direction, atmospheric conditions and wind, and range the target. Changing the distance value gives you a live, updated firing solution that's easy to read right off the meter. It's quick, intuitive, and a big improvement. I'm a fan.
2. 5700 Elite vs. 5700
Most of the differences between the 5700 Ballistics and my 5700 Elite model are in the capabilities of the software installed. The Ballistics does not include the Drop Scale Factor (DSF) function, which really only matters if you are shooting at transonic distances. Once your bullet drops below the speed of sound, it can do some goofy things. DSF helps account for these irregularities.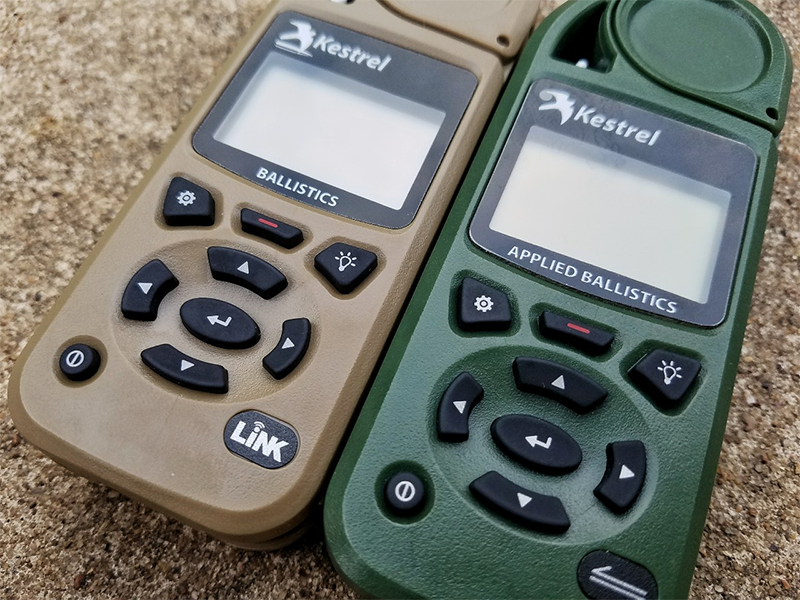 Additionally, the Applied Ballistics software in the Elite version also includes "custom curves". In a nutshell, these curves accurately represent the true ballistic performance of specific bullets. These custom curves have been tested and proven to be accurate, which isn't something that can be said about bullet manufacturer's published ballistic coefficient values. Yes, it's true. Bullet makers will sometimes fudge their numbers for marketing purposes.
The custom curve function on the Applied Ballistics meter removes this variable. Obviously, this information is super valuable, and is the primary reason behind the significant upcharge to the Elite model. But as Kestrel puts it, this version will easily save you the difference in bullet costs over the lifetime use of the product.
3. LiNK
The 5700 Ballistics meter is only available with LiNK functionality, which connects the wind meter to mobile devices for a variety of functions. This is optional on the 5700 Elite.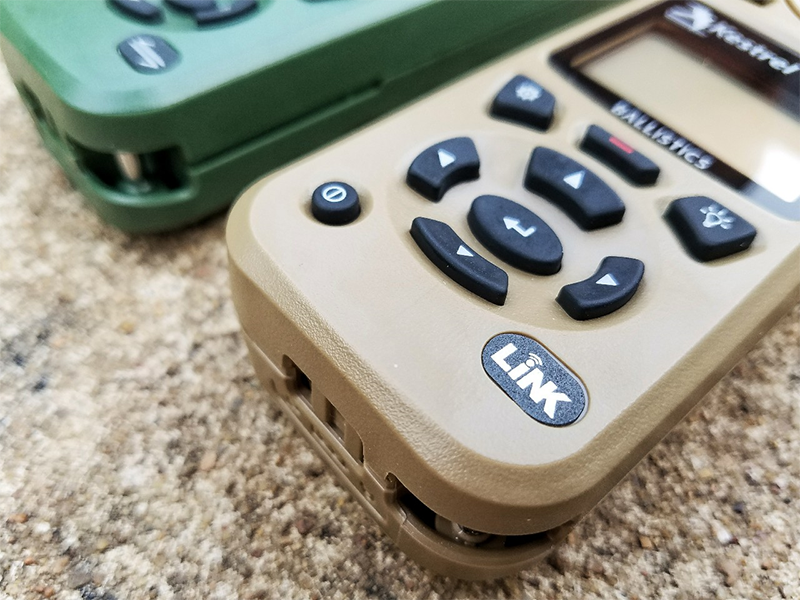 LiNK is a real time saver, especially with multiple meters, guns and bullet profiles. It makes the admittedly clunky native interface much more manageable when setting everything up. After you've downloaded the Kestrel LiNK Ballistics app to your Android or iOS device, connecting the meter is simple. From there, you can easily build out your data via your smart device, and transfer the data to your meter prior to hitting the field or range.
Once you're on location, using the optional Kestrel weather vane tripod mount allows you to get real-time wind changes directly to your phone, while in position to shoot. The app can also handle distance changes on the fly. Obviously, there are significant benefits to pairing your phone and wind meter, especially when shooting alone without the help of a spotter.
Additionally, the app contains the comprehensive Applied Ballistics bullet library that can save a lot of leg work while building out your Kestrel 5700 Ballistics cartridge profiles. The library includes 500+ bullet listings, with G1/G7 ballistic coefficients, weights, diameters and length data.
LiNK can also be used to wirelessly update the firmware when updates roll out. The alternative is to purchase a rather expensive proprietary USB cord and do updates from your PC. This alone is a great reason to go for the LiNK option. Until I purchase a cable, my 5700 Elite is stuck with the old firmware, sans Easy mode. LiNK is a great way to easily stay up-to-date.
Kestrel meters are powerful tools, but the interface is somewhat limited by the nature of the controls. Being able to access the device via a smartphone just gives you so many more options for managing data, both before and after your shooting.
My personally owned Kestrel 5700 Elite does not have this option, but I found it to be really convenient while playing with the 5700 Ballistics. I would definitely upgrade to a LiNK model if I were still regularly shooting long distances.
Which Kestrel is Right for You?
Choosing between the many different Kestrel wind meter models can be a daunting task. If you've narrowed it down to the 5700 Elite and 5700 Ballistics models, your choice can be made by simply deciding what your goals are.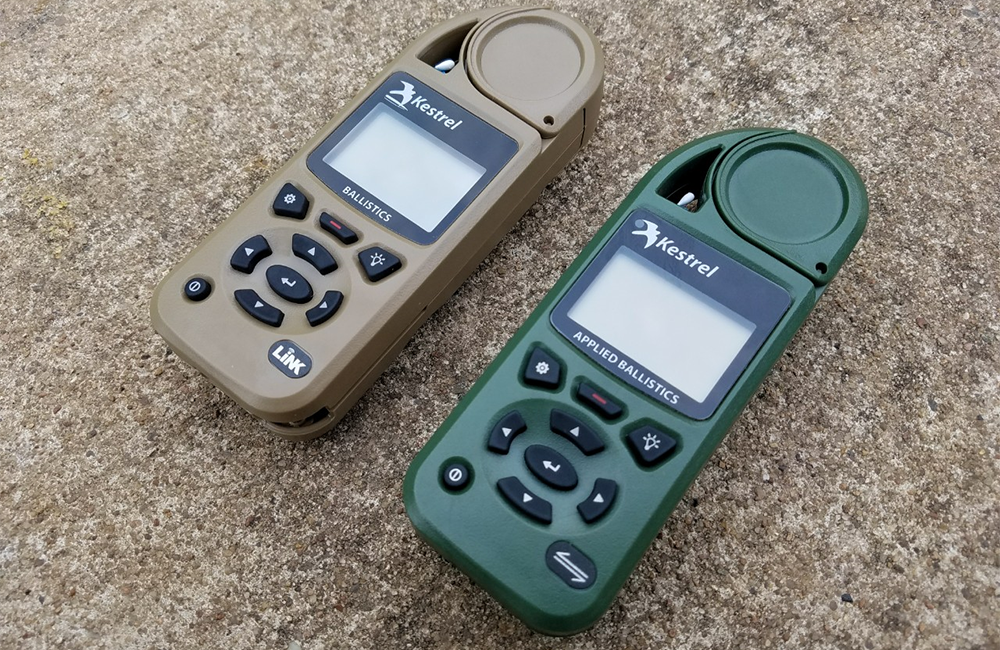 If you want to shoot advanced bullets past their transonic ranges, your only option of the two is the Elite model. However, if you're use case is more aligned with standard bullets within more reasonable distances, you're likely fine going with the 5700 Ballistics and saving quite a bit of cash.
Easy mode is a definite plus, but I don't find the 5700 Elite as-is particularly difficult to use. There was a learning curve, but it's fine now that I have the hang of it. Someday I'll probably run the update, but I've grown used to the old version and don't feel like purchasing Kestrel's pricey cable.
Either way, I would highly suggest opting for the LiNK functionality, especially if you shoot a lot of different gun and ammo combinations. It just makes things so much easier to manage and change around. I would have already upgraded the firmware if my 5700 Elite was LiNK-equipped.
Regardless, do your research and make an educated decision based on your real-world application. Implementing a wind meter in my shooting took things to an entirely new level for me, and one from Kestrel can for you too.