By David Link

There are many different ways to deploy a bore sight when zeroing your scope, laser sight or iron sights. The wise shooter knows that it's best to zero your scope at home before you head out to the range, and there is no better way to do it at home than with a laser bore sight. You can dial it in most of the way in the comfort of your home, and then you'll be closer to zero when you head to the range which will save you some precious ammo. Laser bore sights are just as useful at the range if you don't have the chance to zero at home, and there's no doubt that if you're a serious shooter, a bore sight is a prudent investment. Not every bore sight type works with every type of firearm, but there are some fairly universal options out there. Let's examine the popular bore sight configurations out on the market.
Arbor Anchored Bore Sights
This variety of bore sight fits down the muzzle of your gun and provides a laser dot from the center of your barrel (see image below). This design utilizes arbors to hold the bore sight in place when it is inserted in the barrel, and most models come with arbors that fit calibers from .22 to .50. You can even use bore sights like this if you have a flash suppressor or muzzle break equipped. All you need to do is fit the bore sight in the barrel, turn the laser on, and you're ready to zero your scope. Most models run for several hours before they require a battery replacement.
You'll want to check to make sure your barrel length is long enough for this type of bore sight, and most models need around 3″ barrels or longer to work correctly.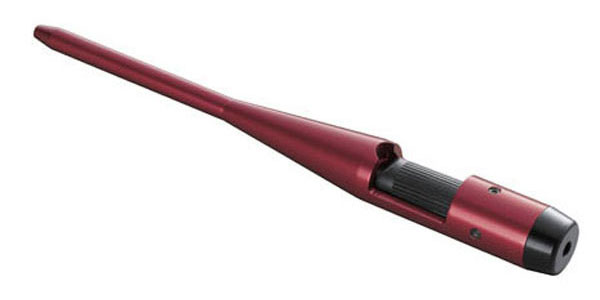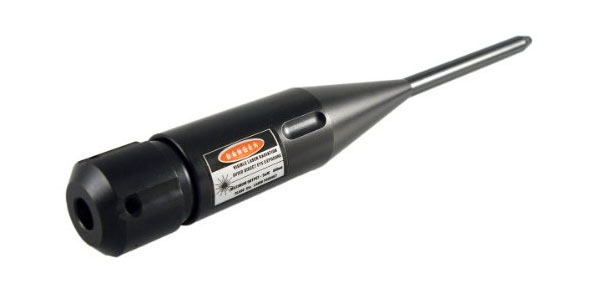 Cartridge Bore Sights
Cartridge Bore Sights are a great alternative to muzzle anchored bore sights, and as long as you select the appropriate caliber cartridge, you don't have to worry about barrel length like you do with bore sights that fit down the muzzle. A cartridge bore sight operates just like standard ammunition, and all you have to do is either turn the cartridge laser on or insert batteries into the cartridge and load it into the firearm. A precision laser dot will emit from the barrel of your chosen firearm, and when you're done you can just eject the cartridge like normal.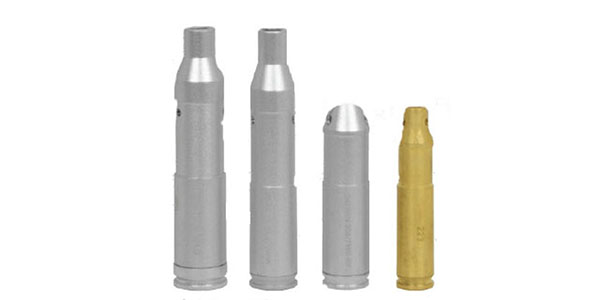 Note that Laser Training Cartridges are not the same as Cartridge Bore Sights. Laser Training Cartridges emit a brief laser every time you dry fire, so unless the training cartridge you're looking at also features an "always on" mode, then don't expect a training cartridge to work as a bore sight.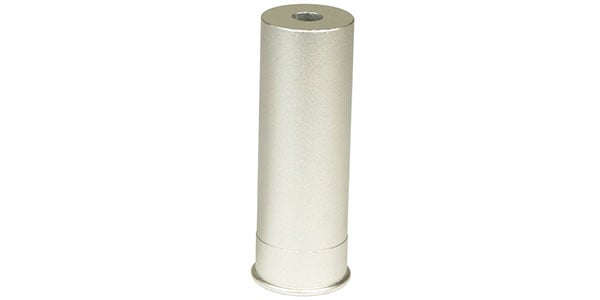 Magnetic Bore Sights
Magnetic bore sights are a sighting option that doesn't use a laser to help you zero your scope. Instead you mount a device with a bell in front of your scope and use a grid inside the bell to bring your crosshairs to zero. The advantage to this method of zeroing is that you don't need a lot of room to get the job done. These devices are called magnetic bore sights because instead of using an arbor, they depend on a magnet to fix the device to the barrel. However, certain older models still use arbors like the Bushnell Professional Boresighter (pictured below).You may also see these devices called professional bore sights.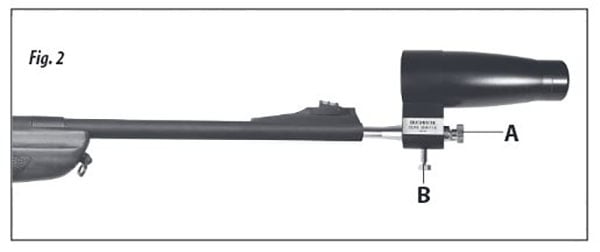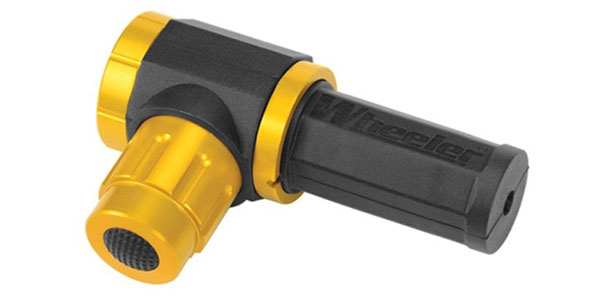 Scope Laser Kits
One last bore sight option to mention can actually be used as a functional laser sight when you're not zeroing your scope. Scope lasers mount right behind the windage bell of a rifle scope, and they emit a laser that just clears the highest point of the objective lens. You can attach and remove the laser module if/when you need it, and many models come with a remote switch so you can activate the laser without having to leave your shooting position. While this certainly isn't the best option for every firearm, it can be a unique way to get extra benefits from a bore sight when you're not using it for its primary purpose.