Some novice shooters believe that firearm configuration is the only factor that impacts the performance of your gun. That belief stays until they come across their first malfunctioning magazine. Some people may find it surprising, but a reliable magazine is vital for consistent and smooth shooting. Likewise, a defective mag will turn your shooting session into an arduous sequence of inserting and extracting the mag, trying to figure out what is wrong. The consequences of such a malfunction are not dire – you simply won't be able to shoot. That's frustrating enough, though, especially if you don't get to visit the shooting range as often as you wish. There is a way, and a very simple one, to avoid such an unpleasant occurrence. The only thing you need is a well-functioning mag and reliable ammunition. Covering both elements in one article seems excessive, so we will do one thing at a time, focusing particularly on rifle magazines.
Rifle magazines are quite numerous, as are rifle types and models. Many firearm brands produce gun parts, magazines included, but some companies focus solely on mag manufacturing. The brand's sole focus on one type of product doesn't guarantee a consistently good performance. Don't be quick to trust a company simply because it produces magazines only. To save you some time, we've compiled a list of 100% reliable mags for the most popular rifle styles.
AR-10 Magazine – Hexmag SR-25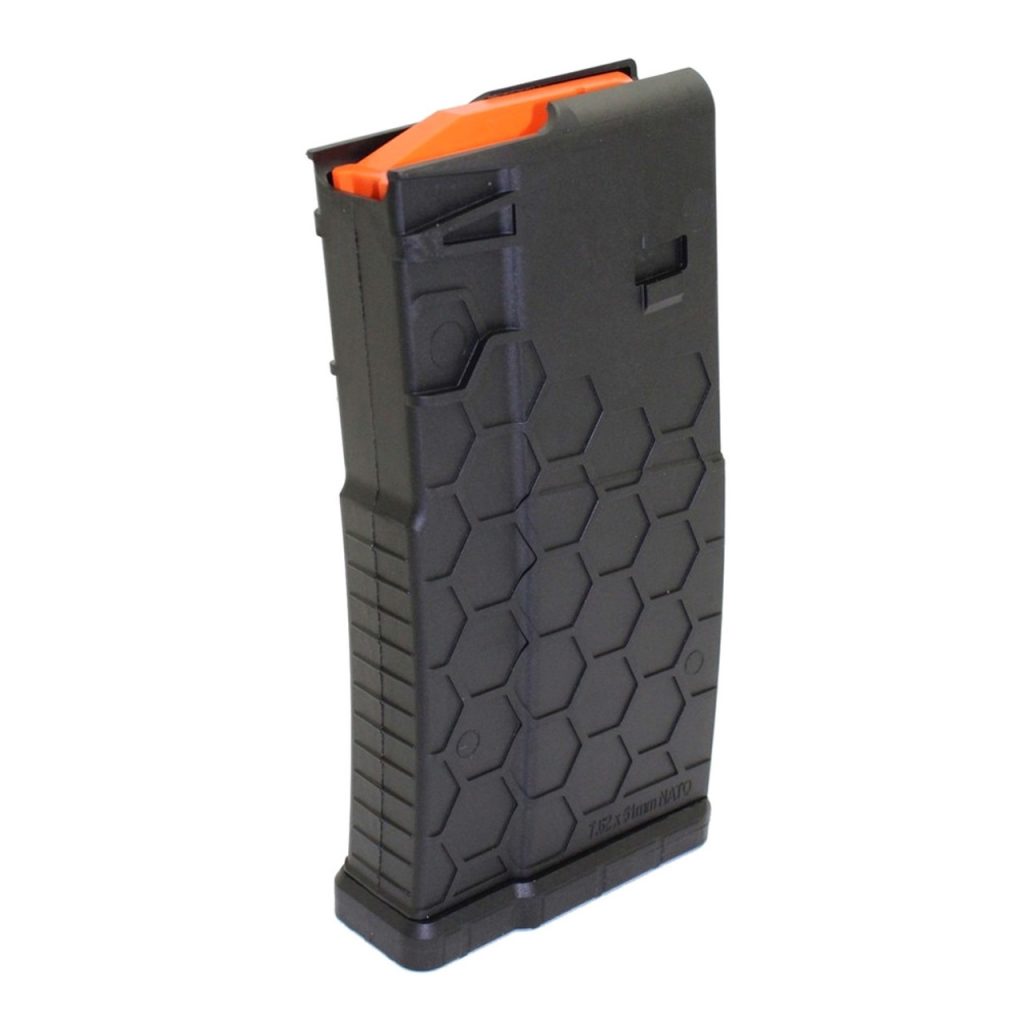 Even though AR-10 is AR-15's progenitor, it's not nearly as popular as its younger version. The AR-10 can't boast the modularity and standardization of its famous cousin, but it's still quite popular. The rifles are produced exclusively by Armalite, but AR-10 magazine producers are more numerous. Hexmag is one such brand, and Hexmag SR-25 is a model magazine that has passed the test of time. The AR-10 is available in several calibers, but 7.62x51mm is a signature one. Like all other 7.62×51 magazines, Hexmag SR-25 takes .308 Winchester ammo. The mag itself is constructed from patented PolyHex2 composite and features steel, internal springs, and a unique ammunition identification system. The Hexture surface design allows for faster reloads and positive handling, while the patented Tool-Less design makes it possible to easily clean the mag even in field conditions. Hexmag magazines bring ultimate durability and dependability at a price affordable for every gun enthusiast.
AR-15 Magazine – Lancer Systems L5AWM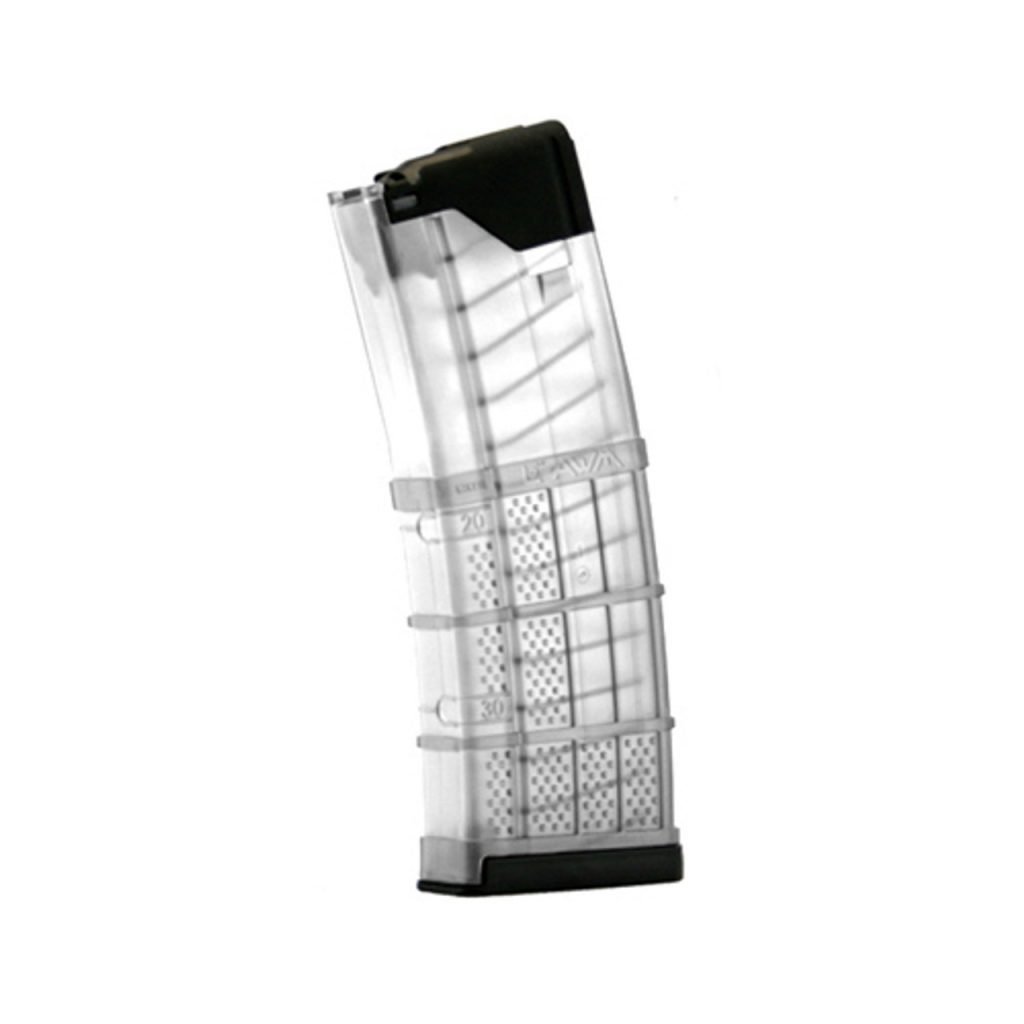 The market for AR-15-style rifle mags is probably one of the most abundant ones due to the popularity of this rifle platform. A big number of brands compete for a place in the sun, but Lancer Systems is one of the constant leaders in the AR-15 magazine race. The brand designs superior firearms and components for warfighters, law enforcement officers, and shooting sports enthusiasts. Lancer's signature line of mags, Advanced Warfighter Magazines, is a result of extensive engineering experience with advanced polymers and lightweight component design. The L5AWM is an example of a cutting-edge rifle magazine that brings out the best features of steel and polymer in one device. With a solid feeding system and impact and chemical-resistant polymer body, Lancer L5AWM can boast superior safety and efficiency. The brand's signature trait is making their mags translucent so you could visually assess how many rounds are left. The texture allows for an easy grip, and metal feed lips make magazines drop free at will.
AK-47 Magazine – Magpul AK/AKM PMAG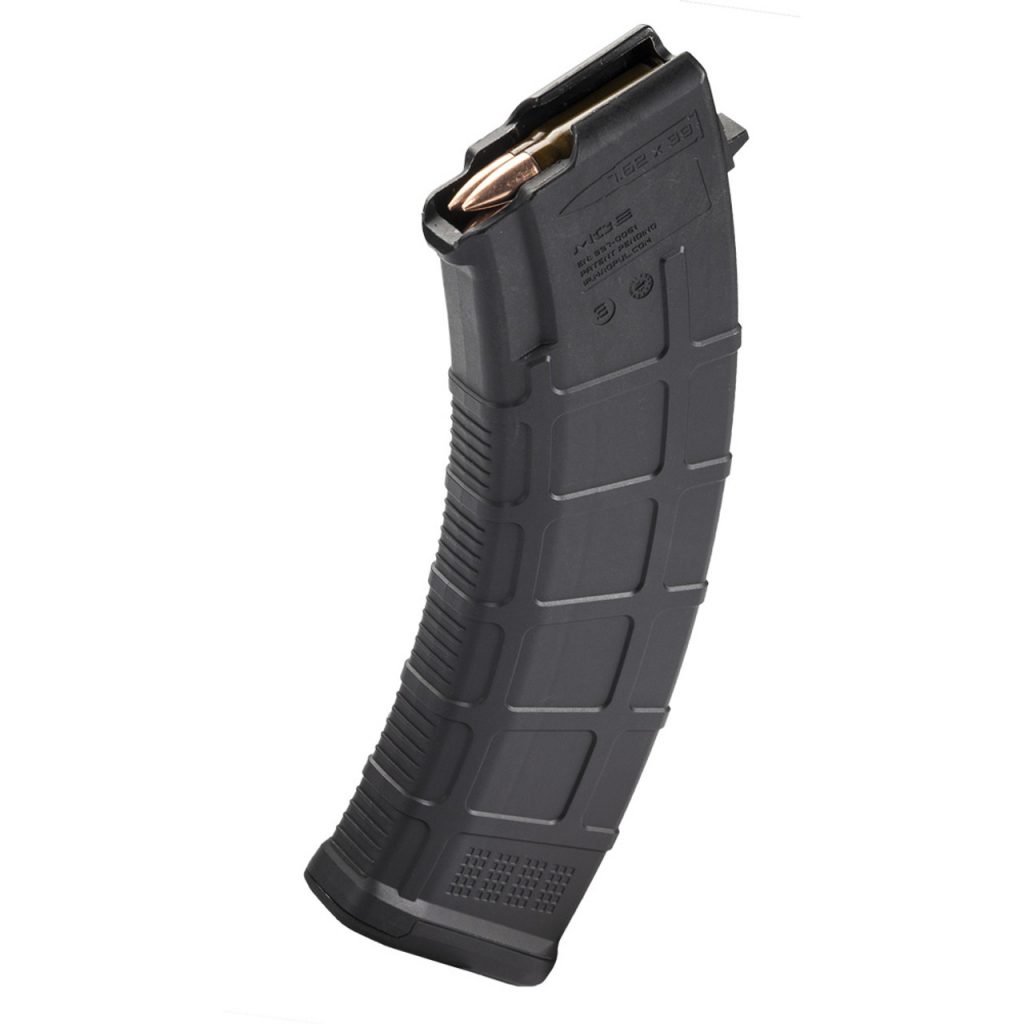 The renowned AK-47 rifle is brought to American firearm enthusiasts primarily by two brands: Kalashnikov USA and Century Arms. You might expect the same brands to produce the corresponding mags, but there are several well-established brands that can supply you with a AK-47 magazine. Magpul is one of the main trendsetters in the world of magazine manufacturing, so you can rest assured that all their products are nothing short of exemplary. The AK/AKM PMAG series of magazines is known for its time-tested reliability, and this model is a proud representative of its kind. Chambered in AK-47 traditional caliber, 7.62x39mm, this mag possesses every quality one might seek in a magazine. It's durable, lightweight, impact and crush resistant, and, as every other member of its family, highly reliable. This mag can fit any Kalashnikov pattern rifle, like AK-47, AKM, AKS, and several others. With a stainless recoil spring, low-friction shell follower, and constant-curve internal geometry, this mag will feed every round with utmost precision and consistency.
Ruger 10/22 Magazine – Ruger BX-1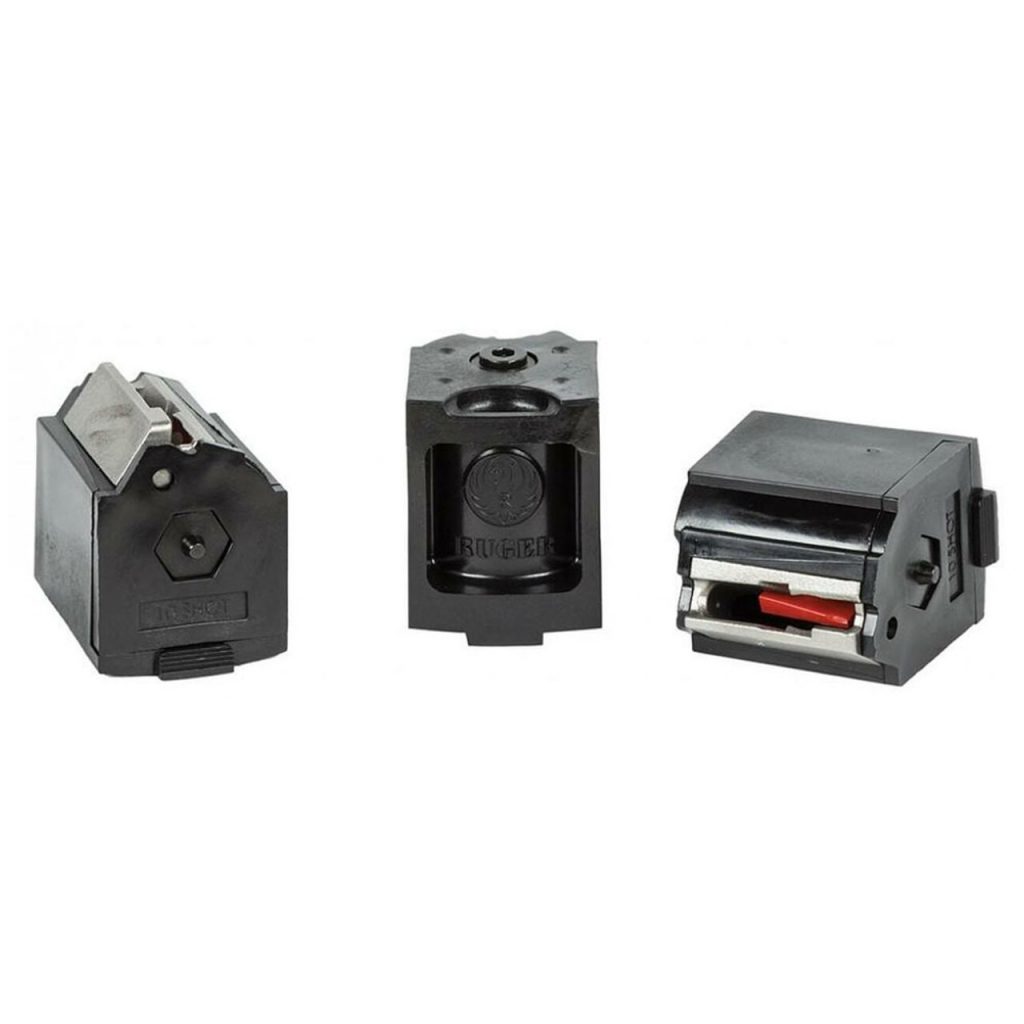 The Ruger 10/22 is one of the most successful rimfire designs in history, so it comes as no surprise that mag options for this rifle are plenty. When choosing rifle magazines for Ruger 10/22, you can go two ways: a more conventional box magazine and the rifle's signature rotary magazine. The difference between the two, aside from configuration, lies in cartridge capacity. Rotary magazines, as a rule, can't take more than ten rounds, but they are much more compact than box ones. The brand's proprietary Ruger BX-1 magazine is a proven option that will never let you down. It's crafted to the same specifications and tolerances as the original parts. The mag features the same golden duo we met in every other magazine on the list: rugged polymer body and reliable steel-feeding lips. The rotary configuration offers certain advantages over conventional feeding systems, including preventing potential jammings included. If you are looking for something with greater round capacity, Ruger has a box variant that can hold as many as 25 rounds. However, our olive wreath still goes to Ruger BX-1.
M1 Carbine Magazine – ProMag M1 Carbine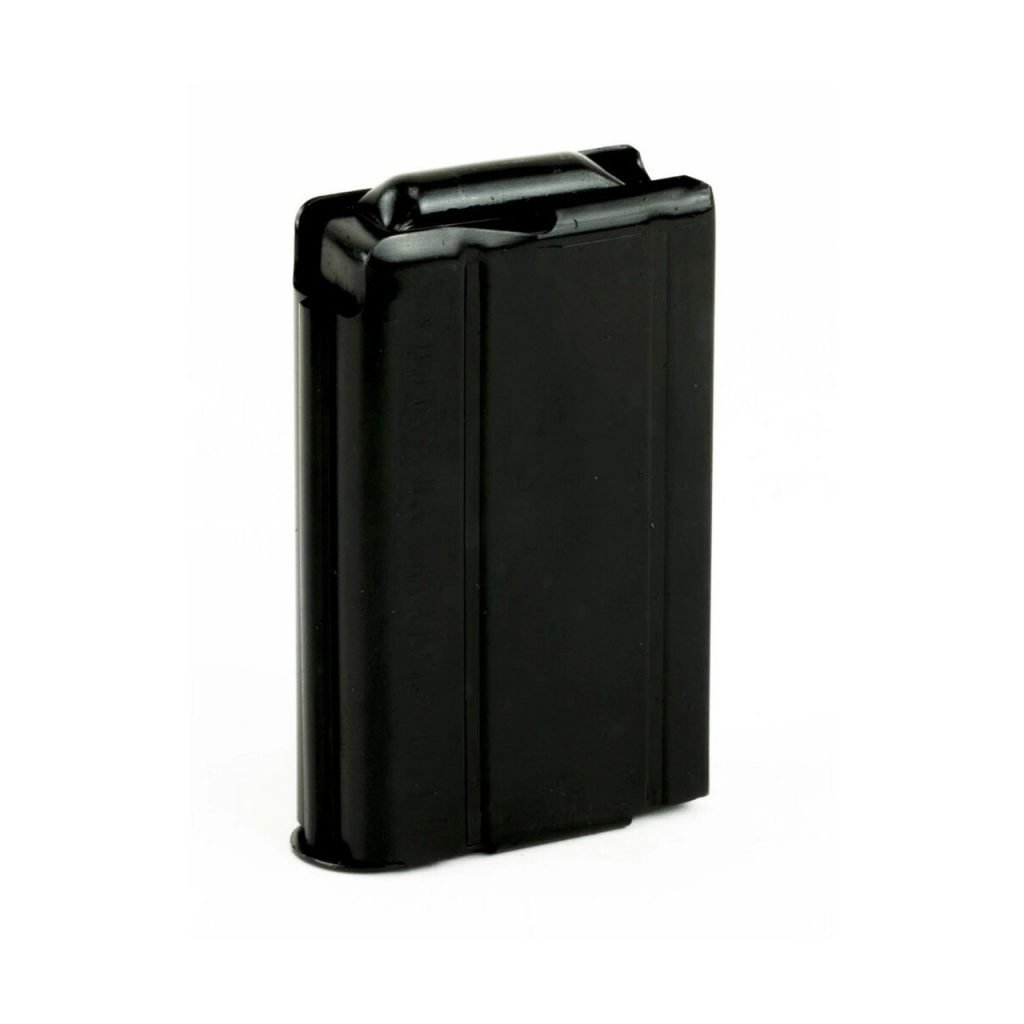 The .30 caliber is not among the most popular rifle calibers but the M1 Carbine holds a vital place in America's firearm ranks. While the choice of mag brands is not as varied as with other rifles, several famous brands have M1 Carbine-compatible magazines in their portfolio. ProMag produces high-quality M1 Carbine magazines with capacities varying from 5 to 30 rounds. This particular model is a 10-round steel mag that fits all Mil-Spec firearms and the majority of civilian carbines. The injection-molded magazine follower and heat-treated chrome-silicone wire spring ensure consistent feeding. ProMag is known for its affordable rifle magazines that don't skimp on quality so getting one is always a safe choice.