By David Link
As the editor of 1800GunsAndAmmo, I must say it's been a great year of articles and how-to guides from our contributors, and next year promises to be even better. We'll be adding new writers, covering the 2016 SHOT Show in Las Vegas, adding new and exciting product reviews and bringing other exciting advances to our blogs. But before we get into 2016, let's take a look at some of the highlights from our collection of 2015 articles.
Hunting Adventures
Many of us dream of getting away on a travel hunt, but it's important to read about how travel hunts have gone for others before you attempt one of your own. Even those of us who have no immediate plans to travel for a hunt still love a good tale, and this year we had two great hunting adventures recounted by 1800GunsAndAmmo writers.
In October, Tony Martins shared his most recent hunting travels in Adventures In Africa. Martin's article was accompanied by stunning photos taken by the author and a profile of the continent, the culture and the hunting opportunities to be had in many areas of Africa. The article finishes with one of Martins' favorite hunting achievements in Africa: A "springbok slam' or all four color varieties of springbok taken with a muzzleloader and black powder. A must-read for anyone considering an African safari, and stay tuned for a follow up article on the challenges and rewards of travel hunts in early 2016 from Martins.

In November, Guy Sagi provided a great expose on one of the lesser known hunting destinations in North America. In Destination Newfoundland, Sagi recounts his unforgettable moose hunt on the island off the eastern coast of Canada. From slogging through wet bogs to hiking on rocky Atlantic beaches in search of moose, the unimaginable happened to the author in the middle of the trip, but what followed next was without a doubt the shot of a lifetime. Those looking for a unique adventure and the chance at moose or caribou shouldn't miss this article.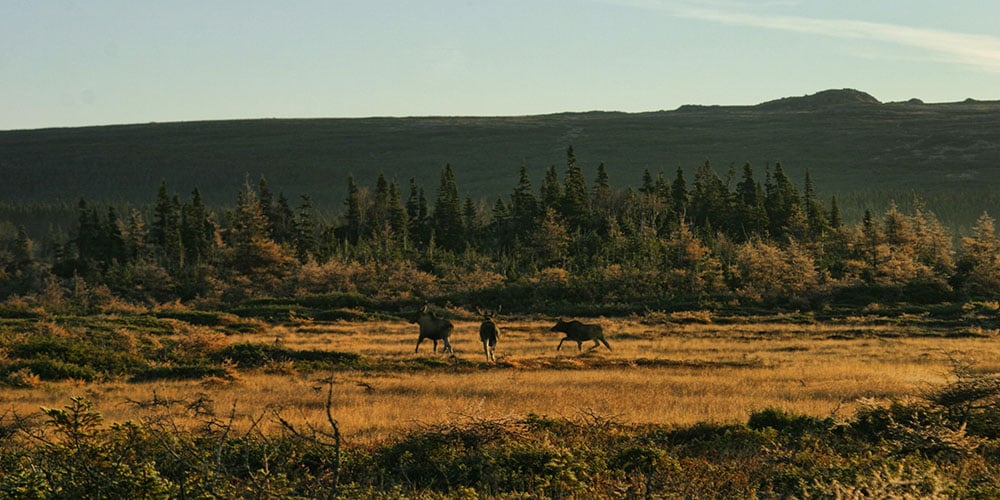 Challenging Conventions
In March, John Buol challenged the notion that many shooters still swear by when it comes to sighting in a rifle or shotgun: "Never let your field or hunting rifle touch a benchrest." In his article, The Monolith of Mediocre: Benchrest Considered Harmful, Buol dispelled the belief that a benchrest is necessary to sighting in or testing different ammunition brands against one another. The reason: a zero off the bench is only relevant if you're then shooting from a bench in the field or on a hunt. Typically this won't be the case for any normal hunter, and the point of impact, or that zero you counted on so much at the range, can change when you aim from your stand or blind in the field. Instead, your sighting in drills or ammo comparisons should be attempted from realistic field positions at the range. Read more about the benchrest paradigm shift before the next big season begins.
Expert Advice
In May, Luke Brandenburg covered a subject that many never think about when they purchase a shotgun: gun fitting. In How To Fine Tune Your Shotgun Fit, Brandenburg reminds us that factory shotguns are tailored to fit the average shooter, and most of us don't usually fit into that "average" category. If you don't think your shotgun is performing like it should, this article will help you diagnose what fitting options might be right for you.
Also in May, Trampas Swanson gave us an excellent guide on something a lot of folks are weary to do themselves. In How To Mount A Scope, Swanson walks us through the intimidating process step by step with vivid color photos so you don't lose your place throughout the process. While it's certainly wise to do your research and carefully consider if you're up for mounting your own scope, we must say this is one of the most detailed guides on scope mounting we've seen on the web.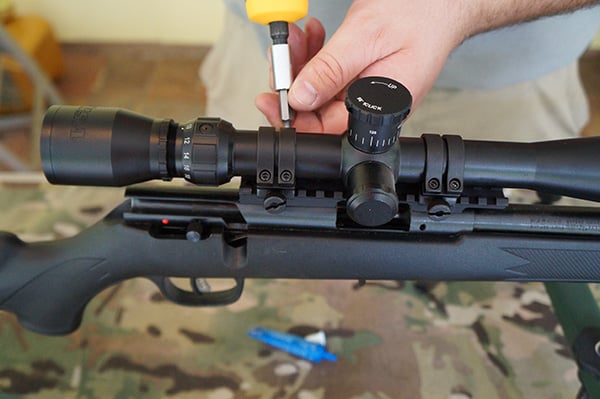 Preparing for a day at the range and packing the right bag for it can be a daunting task, but Nancy Jo Adams summarized the essentials in her April how-to guide. In Essentials That Make Up A Great Range Bag, Adams lists out all the essential gear as well as the range bags, that should be packed in your vehicle before you head out for a day of shooting. Although tailored for sporting clays, a bag like this is great for a day of plinking as well.
In July, Seth Nadel provided expert advice on an aspect of any self-defense scenario that most firearm owners don't think enough about. In Exploring The Use Of Force: Part 1 explores when to use force, when to avoid using force and the consequences that come from both. In Exploring The Use Of Force: Part 2 Nadel discusses the very tricky process of what to do after you've had to use force in self-defense. To be honest, this is one of the most eye-opening articles I read all year from our contributors, and anyone who carries a concealed weapon should drop everything a read these right away!
Personal Product Reviews
In April, Pete Rogers reviewed his favorite and trusted hunting rifle in My Remington 700. Rogers' swears by his Remington 700 chambered in .30-06, and he has used it on several hundred big game hunts throughout the years. If you're in the market for one hunting rifle that will accommodate a wealth of hunting scenarios, Rogers has a recommendation for you.

In August, Mike Searson reviewed his favorite pistol in his safe. In Wilson Combat CQB: One Of The Most Perfect Pistols Ever Built, Searson profiled the custom-built, hand-fitted M1911-A1 that is the prize of his 1911 collection. This article also summarized our belief that product reviews aren't just about "what's new for 2015" (we like new gear too), but that sometimes the best firearm purchases are those that have established track records.
Optics reviews are just as important as firearm reviews, and in November Kip Staton reviewed an optic he thought might just be the best thing to mount to an AR-15, period. In Perfection Achieved? Vortex Razor HD Gen II 1-6×24 Review, Staton breaks down this top-of-the-line AR optic aspect by aspect and arrives at the conclusion you get what you pay for, and with this product you get an optic that works, period.
Hot Topics
We were sure to touch on some of the pressing issues that impacted hunters in shooters in 2105 like the pending green tip ammo ban in: What Makes M855 "Green Tip" Ammo So Controversial?

We also examined the rash and generally unfounded call for a total ban on lead ammunition in hunting in: The Controversy Over Lead Ammunition In Hunting.
Next, we gave you a no-nonsense guide to where the 2016 Presidential candidates stand on gun control in three sentences or less each in: Where Do The 2016 Candidates Stand On Gun Control?
Finally, in March Jason Herbert addressed a concern that will probably never go away. In The Importance Of Extra Ammo, Herbert shared his thoughts on why ammunition should always be a part of your monthly budget. He also discusses the interesting concept of using ammunition as bartering material should society ever collapse. This article is a must-read for anyone interested in prepper culture.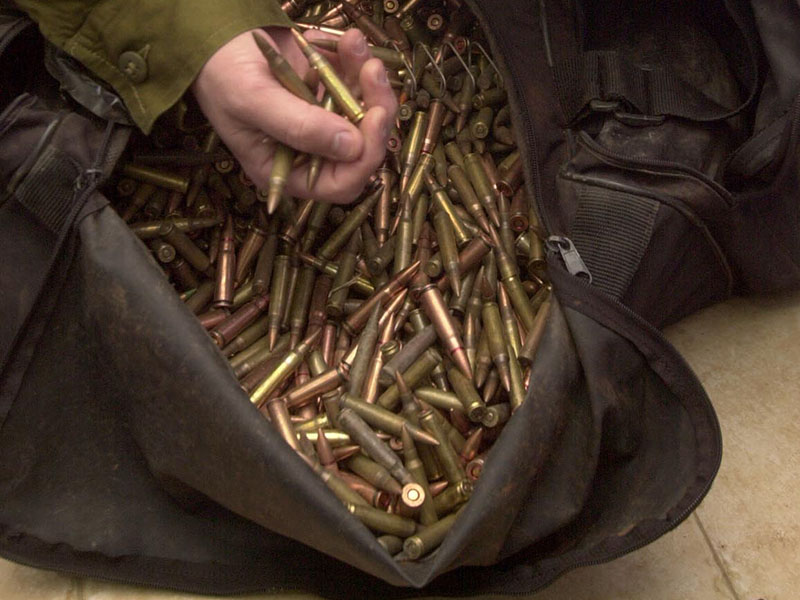 1800GunsAndAmmo Videos
We didn't just publish great articles on the blog this year, we also added some interesting videos to match. Check out these must-see videos among others on our YouTube channel and look for more in 2016:
In our on-going collaboration with Fire Mountain Outdoors, the guys helped us illustrate one of the most common questions asked by those in the market for a rifle scope:
Trampas Swanson began doing short video clips for us this year to accompany his product reviews, and what resulted was a great intro to a firearm along with a demonstration on the range:
Who could forget the hunting videos supplied by Tony Martins, particularly this epic shot of a prairie dog with an airgun at 92 yards: