If, somehow, you have never heard about FN America SCAR rifles we are about to fix that. In this article, you'll learn about the SCAR family and what makes the FN SCARS so special.
Back in 2003, SOCOM (U.S. Army's Special Operations Command) intended to find a successor to the M4 carbine, requested a new kind of combat rifle. They were looking for a modular set of rifles that would share common operating features, so that operators would have the ability to change a weapon's configuration fast, in order to adapt to a constantly altering battlefield. With its light weight, adaptability, accuracy, and modular design – the FN's SCAR system beat out a field of rivals and was chosen for full fielding within SOCOM.
The idea behind the SCAR's design and the real beauty of the SCAR rifles is that in some cases, they share as much as 85 percent of the same parts between models. So, the rifles are easier to maintain on the battlefield logistically. The SCAR system gives operators the ability to change stocks, barrels, sights, and many other key elements of a weapon in minutes, and no firearms specialist is required for the process.
SCAR MODELS AND VARIANTS
Military Variants:
There are two major subtypes of SCAR rifles: The SCAR-L (for light), which utilizes 5.56X45mm rounds, and the SCAR-H (for heavy), which is chambered in 7.62X51mm.
Both versions use a short-stroke gas piston system. This particular method of operation has proven to be clean and reliable in use. Through this system, the series has low recoil, are easy to maintain, and feature increased reliability when compared to traditional AR platforms.
Every SCAR features:
– Ambi controls
– Reciprocating charging handle*
– Foldable buttstock for vehicle transport
– Flip-up sights that are tool-less adjustable
– Adjustable piston system for shooting suppressed or unsuppressed
– Standard 1913 Picatinny rails found in the 3,6,9 and 12 o'clock positions
– Quick change barrel
– Adjustable length of pull and cheek weld
– Factory muzzle brake
*Dual, non-reciprocating charging handle (NRCH) is now available in all FN SCAR semi-automatic models. Not only all-new SCARs will ship with a new solution to the charging handle, but also all legacy SCARs will have the ability to be converted to the new system. NRCH enables users to shoot from any position, use any grip style and optics.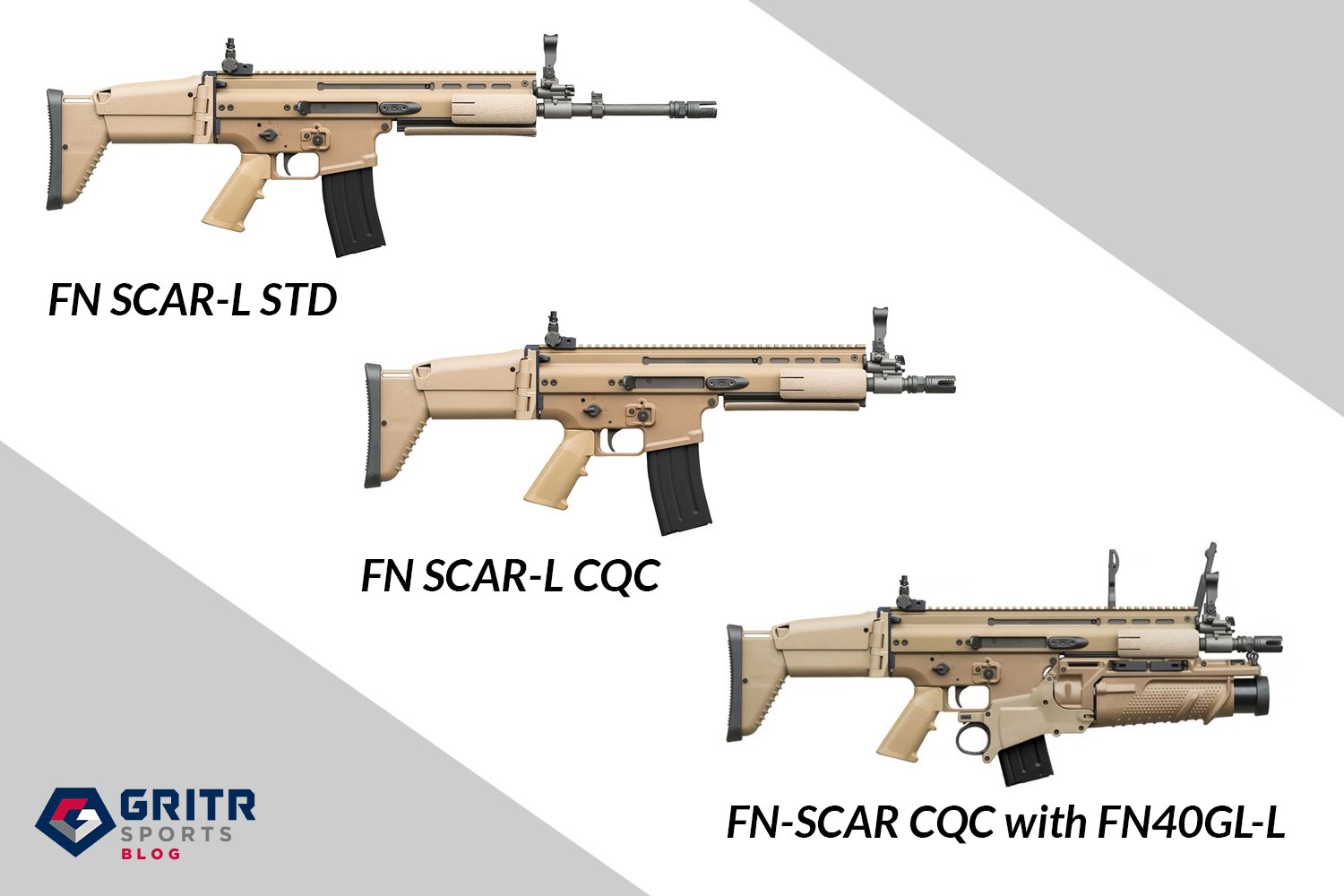 The FN SCAR-L STD rifle is originally designed with and for US Special Forces. It comes standard with a selective fire trigger mechanism and semi-auto trigger mechanism. It is available with a short (10") or standard (14.5") barrel with foldable, adjustable buttstock, allowing the length of pull and cheek piece adjustments. The standard barrel can be easily replaced with a short 10" barrel for close quarter combat in less than 5 minutes. Such a rifle is then called FN SCAR-L CQC.
The FN SCAR-L STD or CQC can be equipped with a 40 mm FN40GL-L Mark2 grenade launcher mounted on the lower rail of the rifle, for added firepower.
FN SCAR-H STD rifle is chambered in 7.62mm and is fitted with a standard 16" barrel. It can be replaced with a short 13" barrel for close quarter combat. A rifle with a 13" barrel is then called FN SCAR-H CQC. It comes standard with a foldable buttstock, an adjustable cheek piece and length of pull. Its caliber conversion kit enables the FN SCAR-H to be converted to fire 5.56mm ammunition. A 40mm grenade launcher can also be mounted on the lower rail of the FN SCAR-H STD or CQC rifle.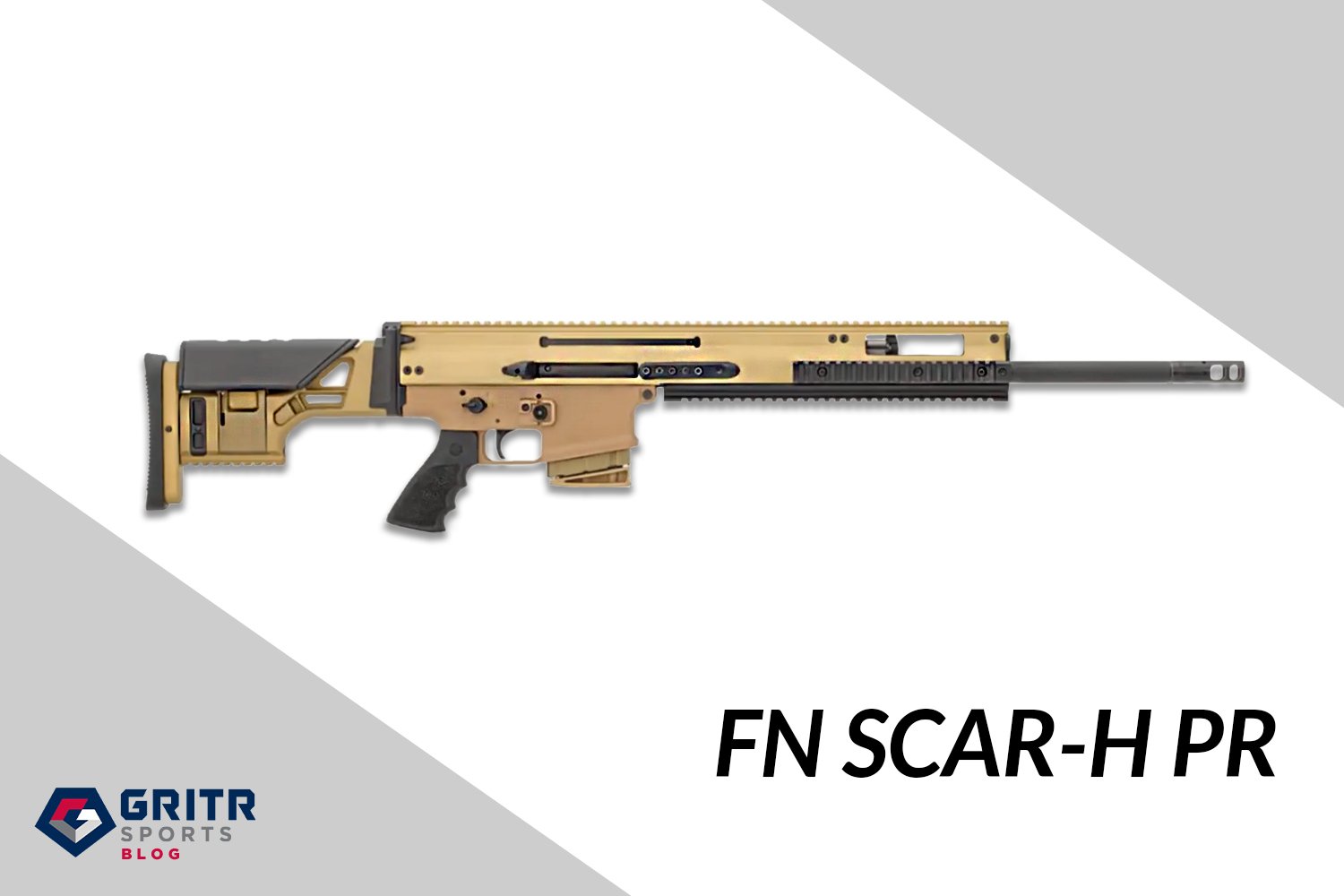 Precision Rifle FN SCAR-H PR includes features rarely found in a semi-auto or fully automatic precision rifle. This weapon retains the same characteristics as an assault rifle at shorter ranges. It is durable yet lightweight and guarantees rapid and accurate fire at long and close range. It is having a very high accuracy with a heavy 16" or 20" barrel. It comes with a two-stage match-grade trigger. Its long one-piece top rail allows in-line mounting of telescopic sight and night vision optics or night and day scopes and it comes standard with a foldable, adjustable buttstock and adjustable cheek rest height.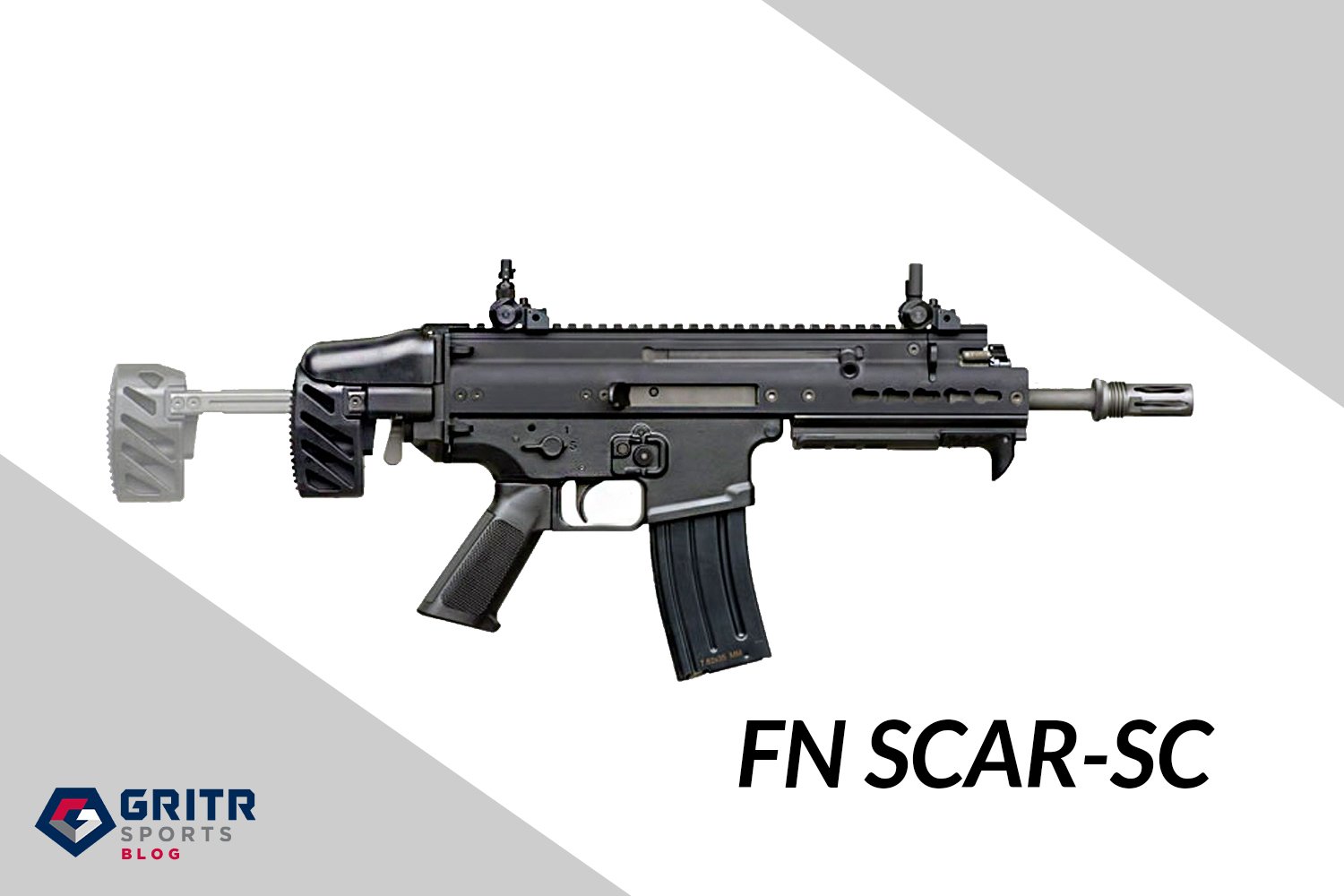 As a complement to the renowned FN SCAR assault rifles and precision rifles, FN proposes the FN SCAR-SC Subcompact Carbine in 5.56mm or 7.62mm caliber. This subcompact model was created on the basis of the FN SCAR rifle developed for the US Special Forces. The FN SCAR-SC features semi-automatic or selective-fire-only capabilities, a non-reciprocating charging handle, and a wide range of accessories. The rifle receives a red dot scope, a tactical flashlight, a variety of foregrips, and a silencer.
Civilian Variants
SCAR 16S – Civilian 5.56×45mm NATO semi-automatic version of FN Mk 16 (SCAR-L).
SCAR 17S – Civilian 7.62×51mm NATO semi-automatic version of FN Mk 17 (CSAR-H).
SCAR 20S – Civilian 7.62×51mm NATO semi-automatic version of FN Mk 20 SSR (Precision Rifle).
The FN SCAR 20S Precision Rifle chambered in 7.62×51mm NATO was introduced in 2019. This is a semi-automatic civilian version of the FN Mk 20 SSR. In 2020, the FN SCAR 20S 6.5CM variant chambered for 6.5 mm Creedmoor was announced. This chambering was selected by USSOCOM for long-range use.
SCAR 20S 6.5CM – Civilian 6.5mm Creedmoor semi-automatic version of FN Mk 20 SSR.
IS THERE ANYTHING ELSE LEFT TO SAY?
Overall, the SCAR series is a family of uncompromising weapons. They have won the respect of combat soldiers from all over the world. Today FN SCARs are used by the U.S. armed forces and 20 other countries worldwide. If you can get past SCAR's lofty price point, you'll get a battle rifle that is unparalleled.