Last Updated on
Continued from: Three Rifles From Three Countries: UK – L852A and Three Rifles From Three Countries: Australia – F90.

The FN15 is a commercially-released version of an AR-15 from Fabrique Nationale d'Herstal. Before passing this off as yet-another AR-15, this is a model from more than just another maker. Despite the ever-increasing demand for these types of rifles in the civilian market, and the fact that FN has successfully released a number of designs for civilian consumers, it might be surprising that FN's first version of the AR-15 intended for civilian sales took so long to reach the market. The company announced that they're finally producing two models, a full length, fixed stock A4-type rifle and a collapsible stock M4 carbine variant.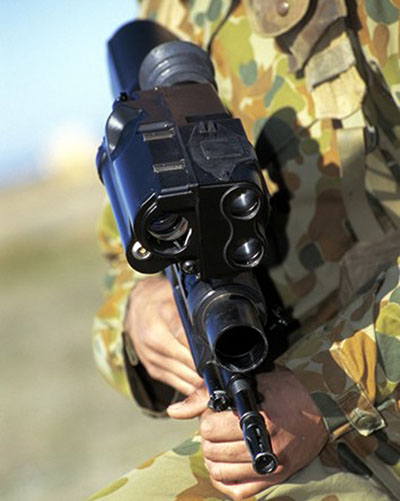 This has prompted some gun owners to ask if FN has experience building these rifles. The company has been producing AR-15s by the hundreds of thousands for decades, however, until now, they've been more particular about their customer base. FNH USA remains the current manufacturer of the M16/M4 series for our Department of Defense. In addition, they build our current issue machine guns based on their successful designs. In the early 1980s, DoD adopted FN's Minimi (Mini Mitrailleuse, "mini machine gun") as the M249 and the legendary FN MAG (Mitrailleuse d'Appui Général, "general-purpose machine gun") as the M240. During this same period FN also created the SS109 5.56x45mm cartridge which was was adopted as a standard NATO round and issued to the United States military as the M855. The company opened FN Manufacturing, LLC in Columbia, South Carolina to build small arms for the U.S. military. By the late 1980s FN Manufacturing in the United States was selected to build the M16A2 and subsequent variants.
History
Fabrique Nationale d'Herstal (French for National Factory of Herstal), identified as FN Herstal or just FN, is an international small arms manufacturer headquartered in Herstal, Belgium and is one of the largest exporters of firearms in Europe. As is common in this industry, FN is a subsidiary and owned by the Herstal Group, which also owns Browning Arms Company and U.S. Repeating Arms Company (Winchester.) FN's Belgian parent company in Herstal owns FN Manufacturing in Columbia, South Carolina (FN's United States-based manufacturing arm) and FNH U.S.A, the sales and marketing branch located in McLean, Virginia. The FN's U.S. branch produces all American-issue firearms such as the M16-series, M249 and M240 in the States, among others.
Firearms designed and manufactured by FN at their U.S. plant include the Five-seveN, FNS, and FNX series pistols; TSR, SPR, and Ballista PSR bolt actions; FNAR, FS2000 and SCAR self loading rifles; SLP and P-12 shotguns; and the PS90. This is in addition to the company's extensive line of military small arms. FN's firearms are used by the armed forces of over 100 nations.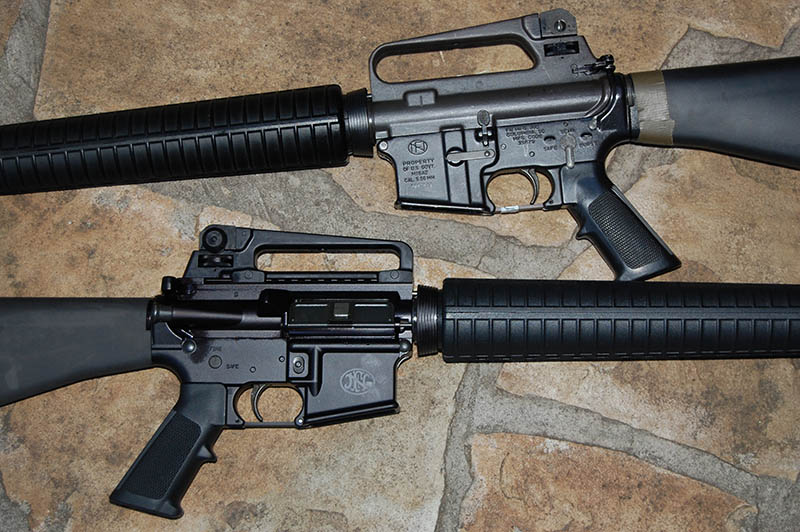 FN15
The newest addition of FN USA's line is the FN15. This is arguably the most faithful copy of an issue rifle available for civilian sales, which makes sense as FN has been producing the M16 5.56×45mm NATO rifle under license by Colt Defense for a U.S. Government contract since the late 1980s at FN Manufacturing.
Initially, the FN15 is be available in two versions. The FN15 rifle has the same dimensions and features as the M16A4, with a 20-inch chrome-lined, alloy steel barrel with an A2-style compensator and a 1:7-inch right twist chambered in 5.56mm NATO. Sights are as-issue A2-style front sights and a removable A4-style rear carrying handle. The standard, polymer forearm and fixed butt stock are both black, and the total length is 39.5 inches. The carbine is a similar build but with M4 dimensions, a 16-inch barrel and a collapsible six position stock, with a total length of 31.9 inches at its shortest and 35.2 inches at its longest.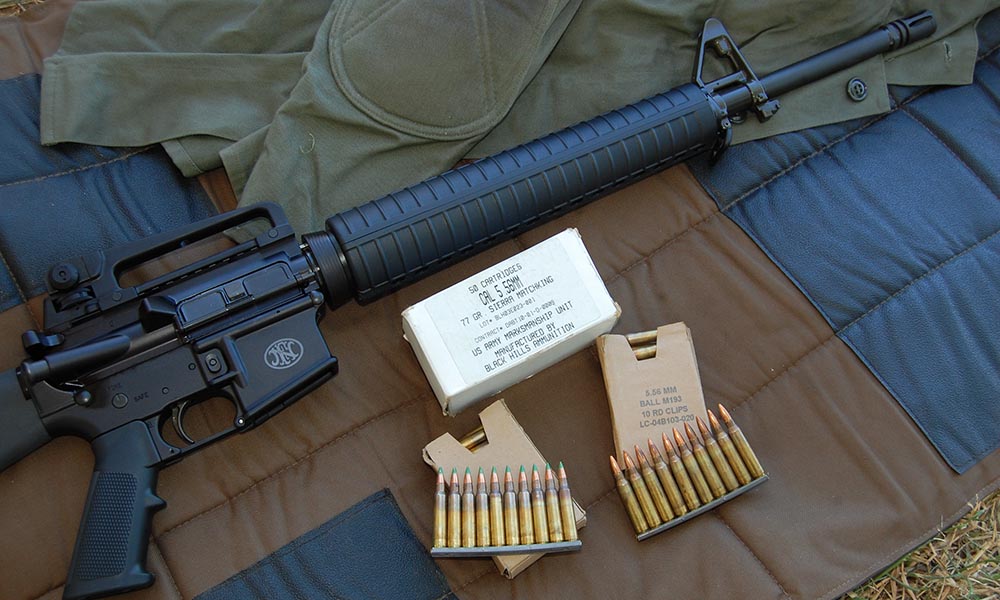 The rifle has already been selected for police use as the official issue of at least one large police department. The Killeen Police Department near Fort Hood, Texas has procured and fielded 231 FN15s. Shortly after FNH U.S.A put the FN15 to market, the Killeen Police Department put in a purchase for the carbine version with iron sights through TK Tactical. The police-issue FNs needed to be short and durable and FN President and CEO Mark Cherpes said Killeen went with them because these officers needed "the standard benefits expected from an M4-style rifle."
The company is using the same barrels and the same machining processes as the military guns and building them in the same facility. These are very basic AR-15s with the same configuration seen on issue rifles for over two decades. These are the first true-to-issue AR-15s being made in the same South Carolina facility that has been making issue M16/M4-series rifles since the late 1980s. Word on the street is that these base models are just setting FN up to be a major AR vendor in the open, civilian market.