By David Link

We're in the middle of turkey season, and while most if not all of your gear is already squared away, there is another accessory worth considering, and not just for turkey season. Extended choke tubes are becoming more and more popular today, but you may have wondered whether or not they were worth trying out. You've seen them attached to the shotguns of pros on television, and it's hard to argue they look pretty cool at the very least. But is an extended choke tube really worth the investment? Let's get to the bottom of these sleek shotgun accessories.
Easily Replaced
The first and most obvious benefit is choke handling. If you've ever screwed in a choke with a wrench, you know it can be kind of a pain. You can even strip the choke notches if you get in too big of a hurry. Extended chokes pretty much take care of this issue. Lose your wrench? No problem, you don't need a wrench with extended choke tubes. You just hold the extended portion of the choke and screw the base into the barrel.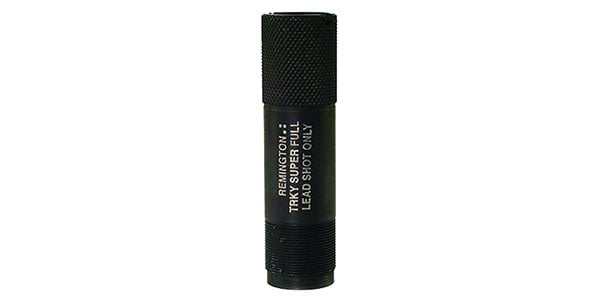 This quick replacement scheme can be very valuable if you're a competition shooter, and it can possibly be of use when you're hunting two different game at the same time like ducks and geese. Be weary of swapping out chokes while hunting unless you are an experienced shooter who has extensively tested your equipment. As we've covered in a previous article, you must assume that every choke functions differently, even if your using the exact same type of ammo through both.
Improved Shot Patterns
Now when it comes to how the extended length effects your shot pattern, that can be a bit trickier to judge. Proponents of the extended choke tubes argue the extra length leads to tighter shot constriction and eventually tighter shot patterns. Much research has been done on this theory, and a lot of it suggests that extended choke tubes do make a difference. But at this point, not too many firearm experts are ready to make a definitive ruling on whether or not this is true. Best to take this argument with a grain of salt for now.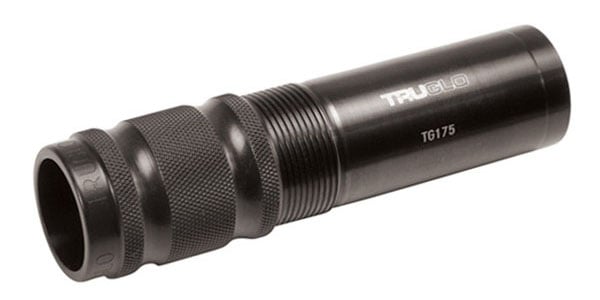 Protection
This one might seem pretty simple, but an extended choke tube also protects your barrel. Actually aside from ease of installation, protection is the second best benefit that an extended tube offers. Choke tubes were originally designed to make a shotgun barrel more versatile, and it is no surprise that as time has passed now they also protect the barrel from accidental damage. No matter what, you can count on an extended choke to handle this task with flying colors.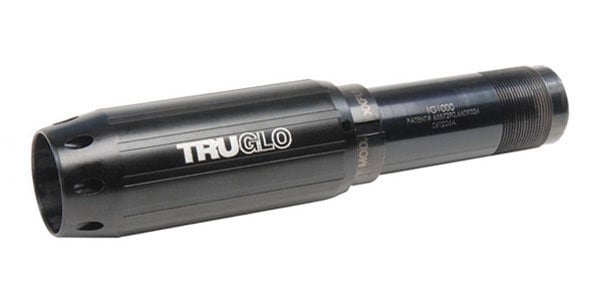 Are They Worthwhile?
Extended choke tubes are definitely worthwhile, but only up to a point. As we have mentioned before, smart shooters are those who know when to add a new accessory and when to skip one just because it looks or sounds cool. At this point, it is hard to say with certainty that an extended choke tube will improve your shot pattern, and unless you're a competition shooter, that menial difference shouldn't matter to you anyway. If you haven't been particularly pleased with the performance of your existing chokes, maybe an extended choke is just the option you need to get back on track. You won't truly know until you test shot patterns out of it. But purchasing an extended choke tube and counting on a dramatic change in results may be wishful thinking more than anything.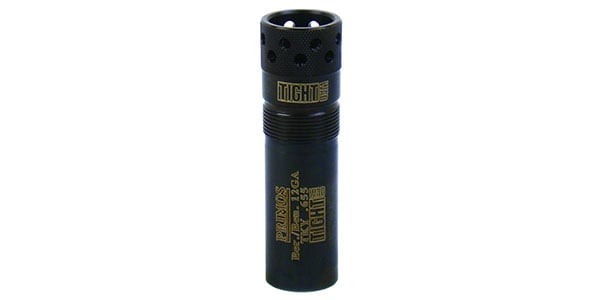 When it comes to ease of installation and protection for the end of your barrel, extended choke tubes really are worthwhile. If you're looking for these features out of a choke tube, then go ahead and pull the trigger on the purchase. You'll likely be pleased with how easy they are to handle and install.
Want to read more about the basics of choke tubes for turkey hunting? Check out our guide on How The Right Choke Tube Can Help You Grab More Gobblers.