As SHOT Show 2018 begins to wind down, we have more product announcements and news from some of the top brands in the industry.

Vortex
Vortex has a slew of new products for 2018 including advanced versions of the popular Razor HD riflescope, two new models in the value packed Strike Eagle line, a new Crossfire Red Dot, a powerful laser Rangefinder in the Ranger 1800 and 1300 models, a new full size long-distance binocular in the Kaibab HD and a new spotting scope line in the Viper HD.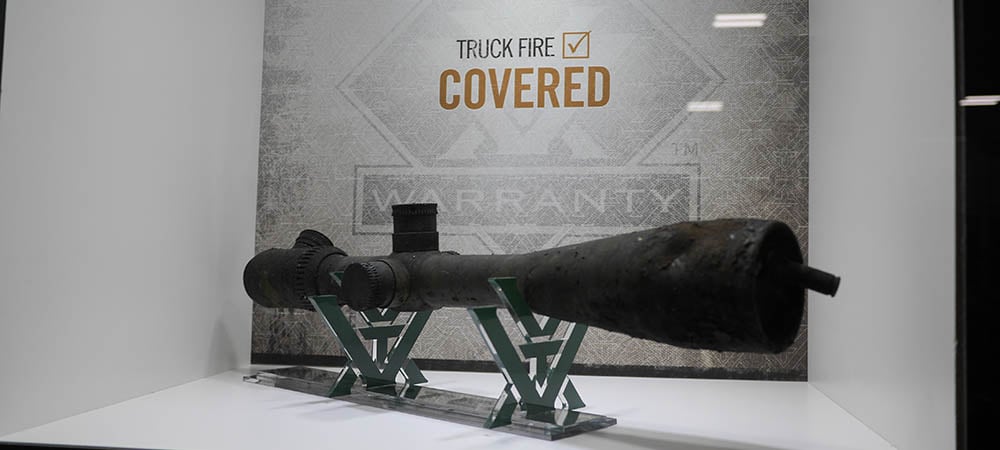 First up let's take a look at the riflescopes. The Razor HD Gen II-E 1-6×24 builds upon the already popular Vortex model while cutting weight by a 1/4 of a pound and the best optic advancements in the series to date. It sports a bright Illuminated Center Dot and makes quick target acquisition a snap with an ultra-forgiving eyebox.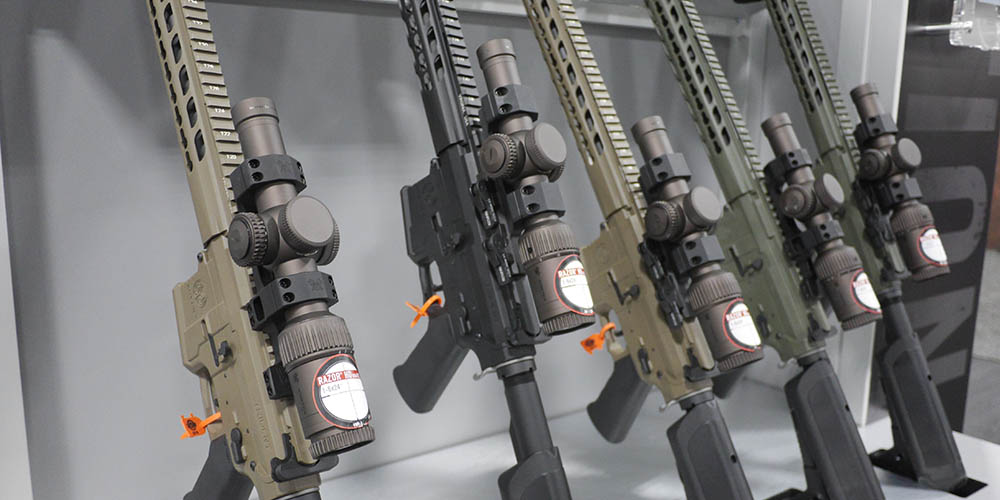 As for the Vortex Strike Eagle, the 1-6×24 and 1-8×24 models remain unchanged, but Vortex has added longer distance models in the 3-18×44 and 4-24×50 models. This budget friendly line offers all the performance we've come to expect from Vortex but it doesn't break the bank for new or established shooters with a strict spending limit. Also new to the line are AR-BDC and AR-BDC2 reticles optimized for 5.56 and .308.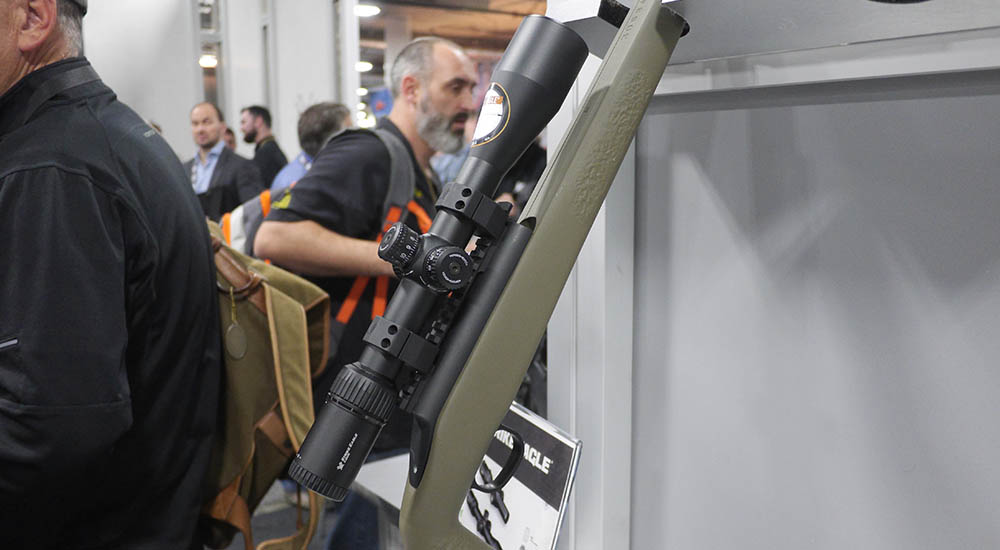 The newest Crossfire Red Dot sports an ultra-fine 2 MOA dot, 11 intensity settings, and a durable body all in a compact package. Of particular note in this model is the skeletonized mount that offers two height options to accommodate ARs, shotguns and pistols.
This year laser rangefinders are reaching out to distances once unheard-of at the price point, and the Ranger 1800 and 1300 models are an excellent example. These rugged, lightweight devices offer an integrated belt clip for easy carry, HCD (Horizontal Component Distance) for angled readings, and a Scan mode popular in most rangefinders these days.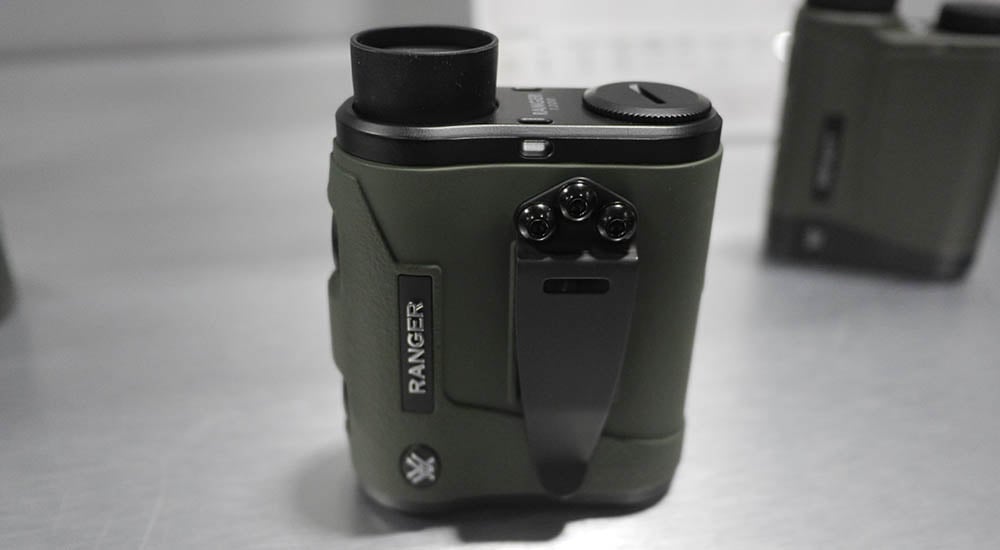 The Kaibab HD is one serious binocular at a 18×56 size, but surprisingly it's very easy to handle. Naturally this binocular is built to be used with a tripod in high country and long distance hunts, but we thought it could be used in a pinch for quick glassing when setup time doesn't allow due to it's weight and easy handling. The crisp, clear performance is remarkable and there's no doubt these binos will grace plenty of big game hunts in the coming year.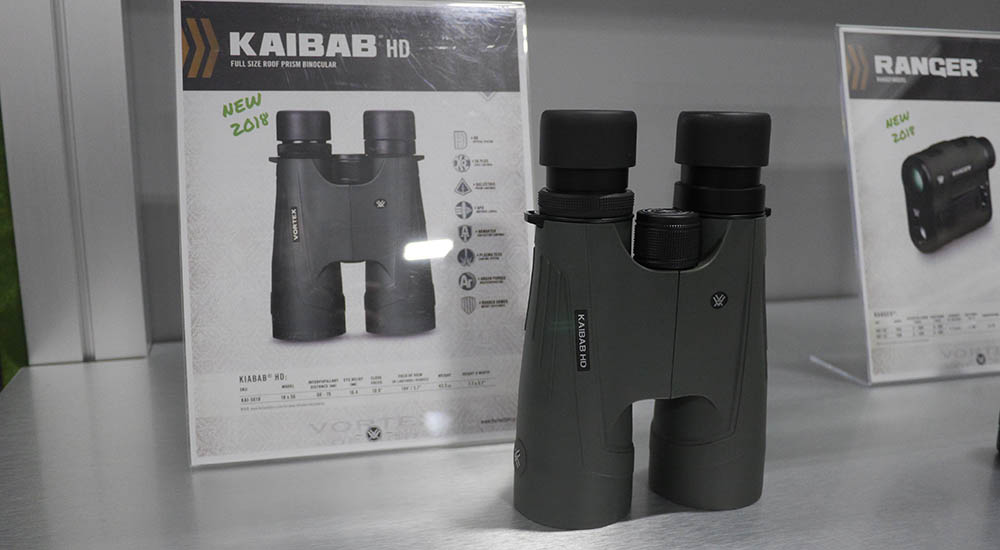 Finally, Vortex is offering a budget-friendly spotting scope styled after last year's popular Razor HD line, and the Viper HD really looks and functions just like it's cousin. Vortex is really doing something special with their spotting scope line, and this is a great buy for those that want a scope but are scared off by the extreme price tag. It comes in the standard 15-45×65 and 20-60×85 models in both angled and straight configurations.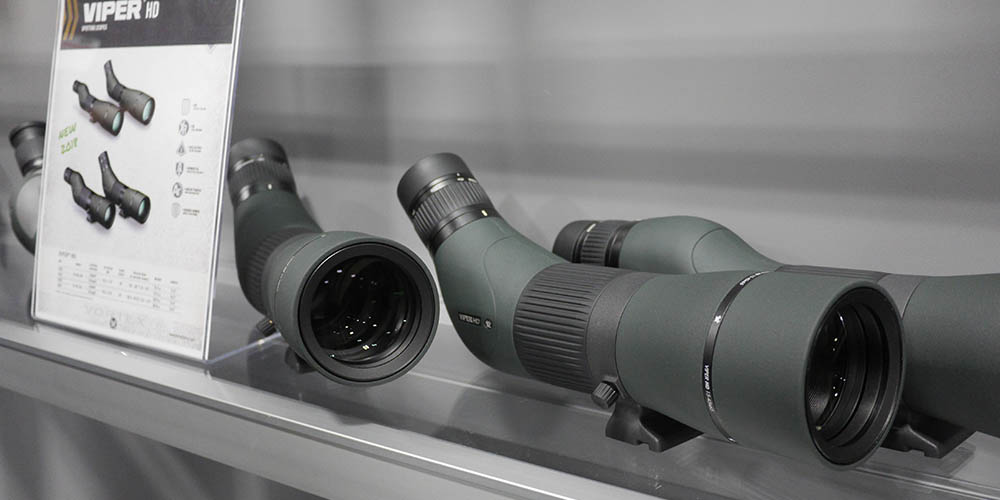 Kestrel
It's no secret everyone loves what the Kestrel Ballistic solutions can do, but at times the pricepoint has seemed a bit intimidating for some users. This year Kestrel is offering a great solution for those that need this amazing ballistic tool but can't quite make the $700 price tag. The Kestrel 5700 has taken out some of the extreme military functions of its counterpart, but in response Kestrel has added an Easy Mode that helps uninitated users operate the device without having to study the manual for hours on end. Best of all, the price point of this new model is a friendly $399.
HK
The big news at the HK booth this year is higher capacity magazines for their HK VP SK Subcompact models. Now you can add high capacity 13 or 15 round magazines depending on your preference and carry this well regarded sidearm with exactly the amount of rounds you desire.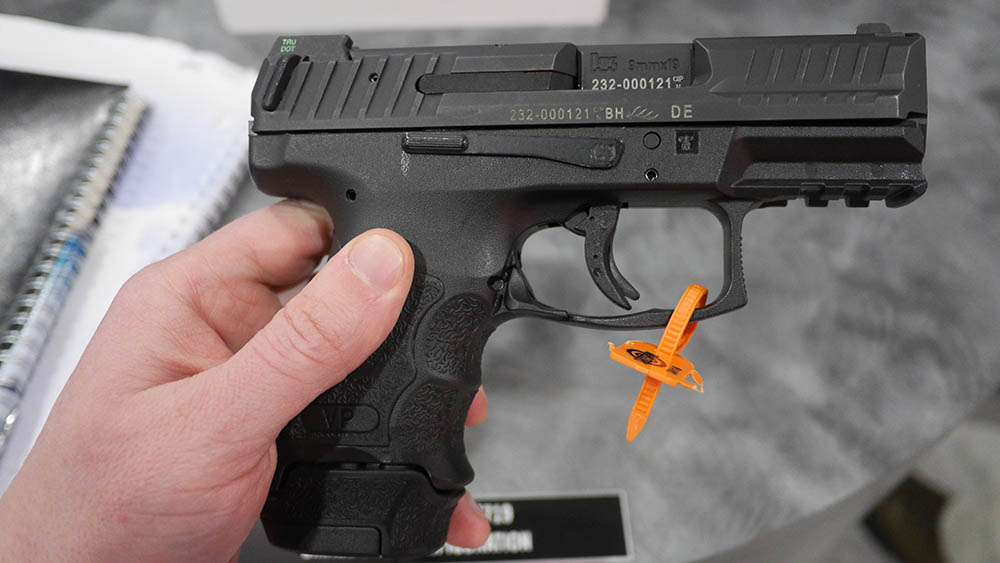 We'll have more coverage next week once we settle down from SHOT including several Best of SHOT pieces from our top writers. Stay tuned!