By Guy J. Sagi
There are more dramatic ways to reduce the accuracy and reliability of a firearm when afield, but dirt, grime, mud and gunk are the most frequent culprits. If you're a hunter or competitive shooter, the odds are good you've found yourself frustrated by a performance reduction more than once, only to later discover a routine cleaning would have remedied the problem.
The answer is easy, but rounding up the brushes, rod, patches and solutions that inevitably migrate to unseen corners of your backpack or shooting bag can be like herding cats. That's the beauty of the Otis Tec Tactical Cleaning Kit. Everything stays together in a tidy 4x4x2.5-inch soft-sided nylon case with molle attachment straps.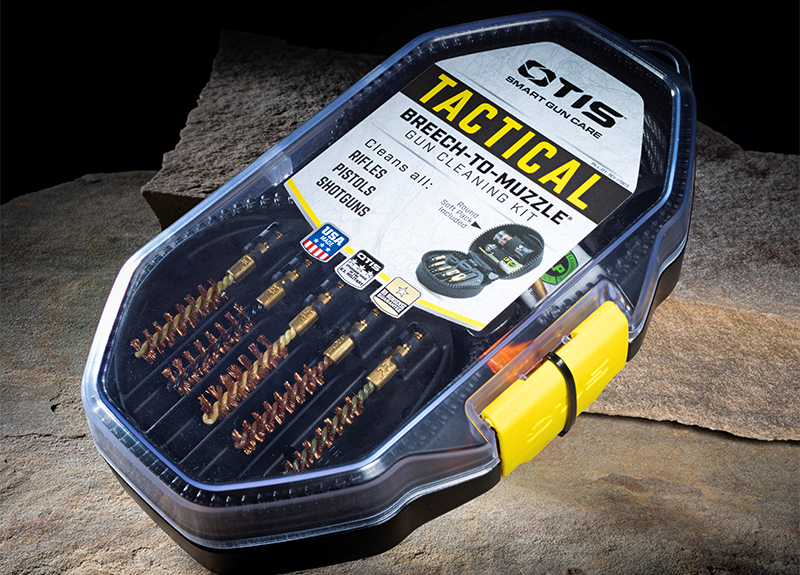 Tactical Cleaning Kit Basics
Be forewarned, though. The Otis Tec system is universal, so you can expect everyone else on the firing line tired of feline rodeos to go for yours first if it's mounted on a convenient and exterior location on your bag.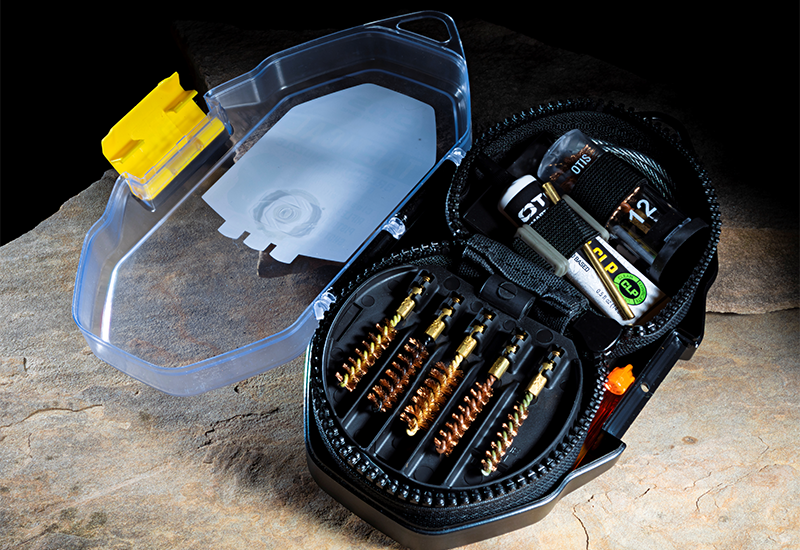 I've handled a variety of allegedly "tactical" cleaning kits through the years, but this one is undoubtedly one of the best. In fact, I'd put it on top of all others when it comes to universal solutions.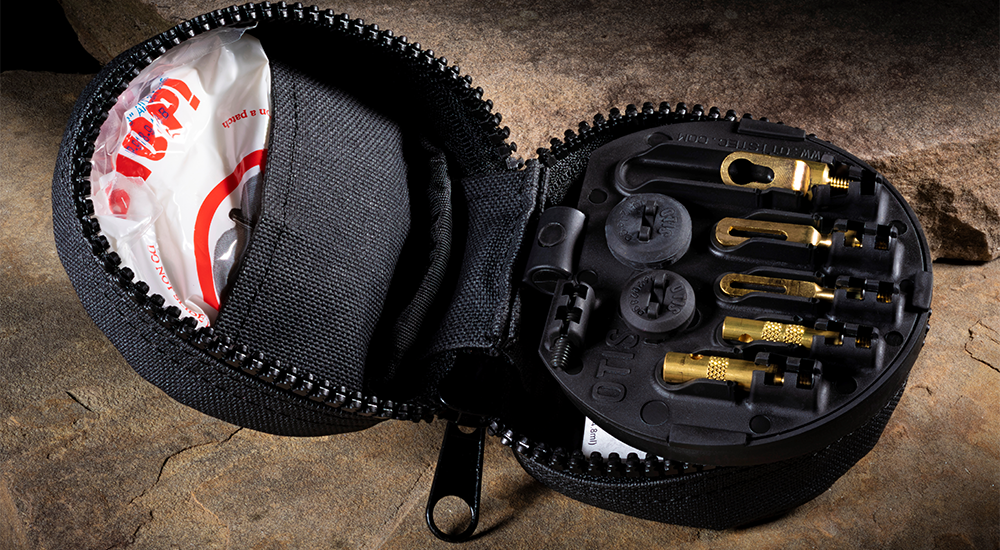 It comes with three space-saving Memory-Flex cables (8-, 30- and 34- inches), capable of scrubbing bores down to .17 caliber. That means you can finally get rid of those long and annoying rods that like to pretzel or break in the bag when under unseen stress.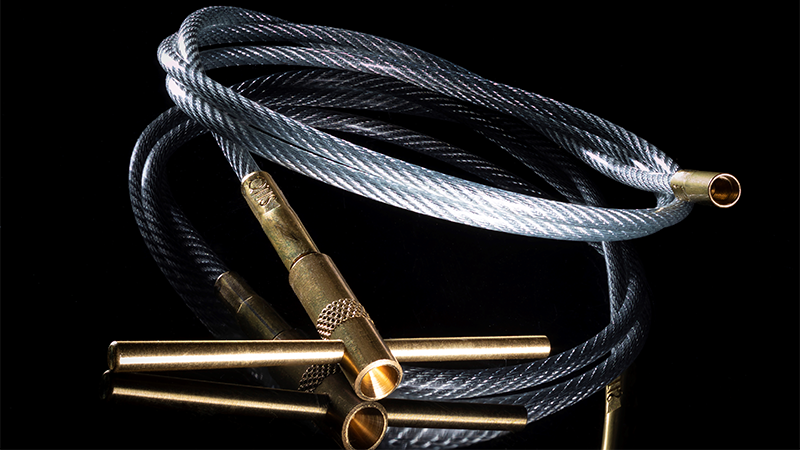 Bore Brushes
Five bronze bore brushes loosen fouling in .22-, .270-, .30-, .38/9- mm and .45-caliber firearms. There's another to handle 12-gauge shotgun chores, smartly enveloped in a plastic sleeve to prevent "pricks" when hurriedly opening the compact kit. That's enough to handle my rimfires, centerfires, shotguns and handguns, with the exception of the .17 HMR I own, although rarely do I run a brush down the barrel at the range and there's plenty of room to toss one in.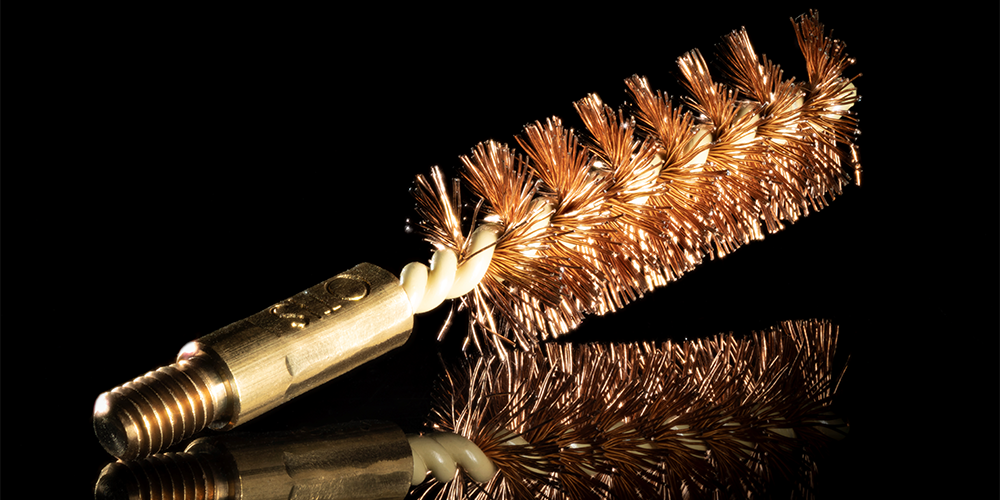 360 Cleaning Patches
Uniquely designed 2- and 3-inch-diameter 100-percent cotton patches (10 of each size) provide 360-degrees of coverage across the entire bore. They are not designed to be threaded through the kit's slotted tips, and an instruction sheet clearly explains where holes should be punched to harness their cleaning advantages. A pair of small polymer disks, thick enough to minimize effort in their anchoring, are included, as well as three slotted tips and two patch savers.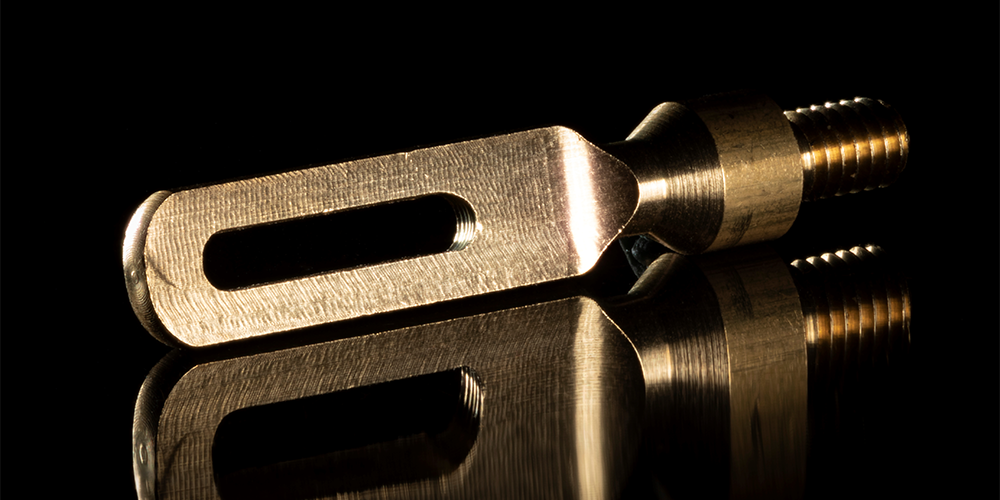 Those always unexpected and potentially dangerous situations that are so tough to address in the field—think stuck case, mud or snow—are addressed with a tapered obstruction remover capable of handling problems in both large or small bores. As an added bonus, it also serves the kit's T-handle—giving you the kind of leverage it takes to work one of the cables through a barrel when the weather's bad or your hands get a little oily.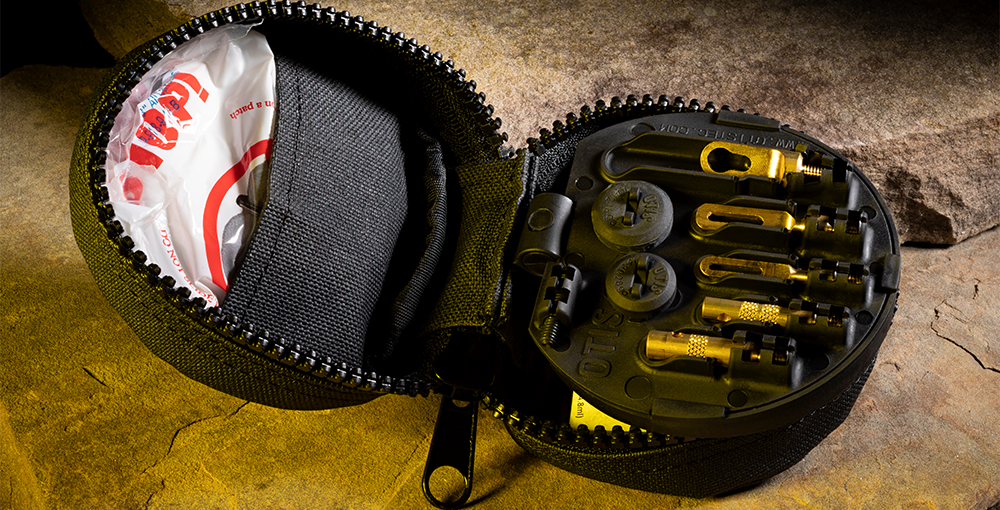 Safety Flag
An Otis-designed safety flag is also included, and I think it's one of the most under-rated items in the kit. Yes, putting it in an empty chamber visually signals to fellow shooters and range safety officers that the gun is been rendered "safe," but there's more— a lot, actually. It's made from a fiber-optic polymer, so it not only collects light, it radiates it. The same property allows it to be used to inspect the bore for obstructions. If it's not quite bright enough for a detailed look, simply shine a flashlight on the exposed end and you can literally count grooves in that dark barrel with ease. That kind of double-duty saves weight and space.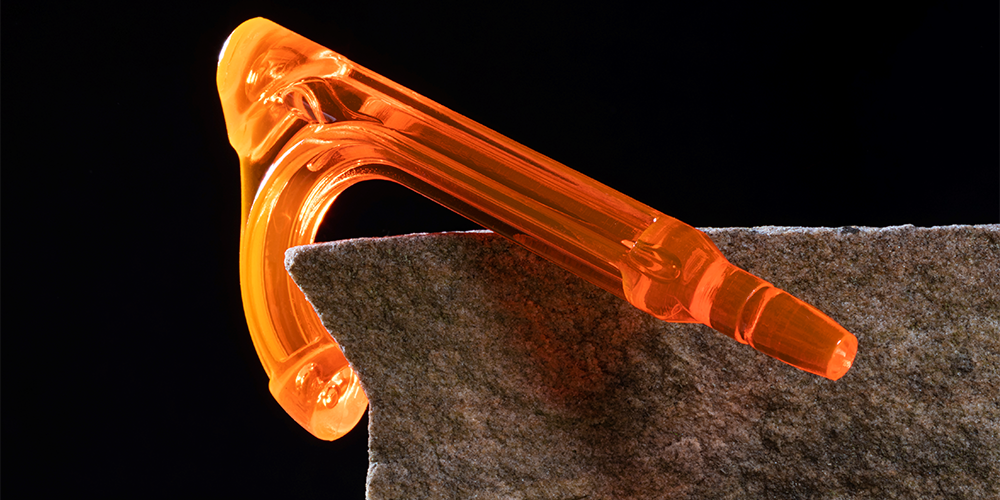 Bio CLP
The kit also comes with a 1/2-ounce tube of Bio CLP. It cleans, lubricates and protects (hence the "CLP" name) in a single step. That's a huge timesaver, reduces kit weight and volume, and minimizes the chances of running out of a critical solution at the just the wrong moment. Perhaps best of all, it's also fully biodegradable.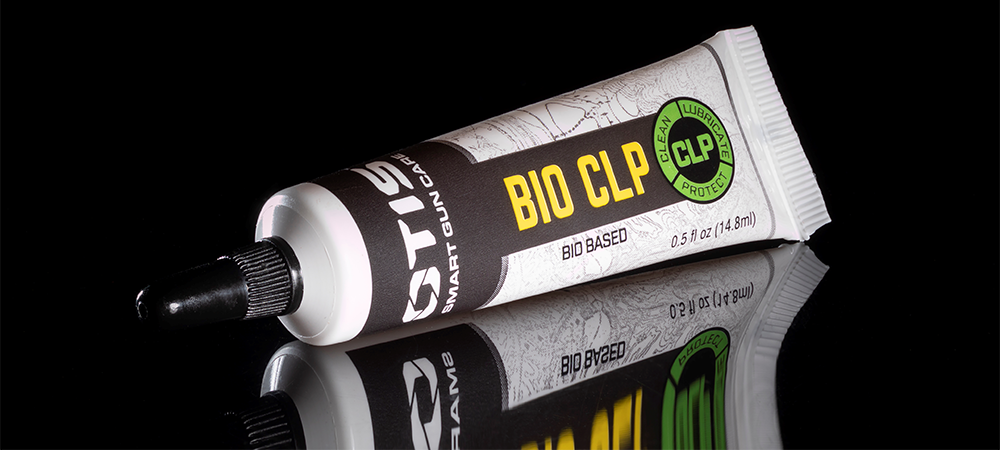 Otis Tec's recommended cleaning procedure with Bio CLP is three steps. Apply solution to the bore with a patch and wait five minutes before following with a bore brush. Then run a dry patch through the barrel to remove excess solution. If it's really grimy, start over.
Otis Tec Tactical Cleaning Kit – Final Thoughts
The Otis Tec Tactical Cleaning Kit comes with the company's famed No Nonsense Warranty, is made right here in the USA and fully stocked with everything needed to keep any gun up to speed and running, comes in at slightly more than 9 ounces. The fact it takes up almost no space in a bag is a real bonus, making it an ideal addition to every range bag or backpack—unless, of course, you're really into that cat-herding scene.