By Pete Rogers

After attending the NRA annual Meeting in Atlanta, two things really stand out with the experience. First, why would I ever go to Atlanta again? With a long history of some of the worst traffic in the nation, it proved it once again when it took over an hour to travel the final six miles of the trip. Couple this with the lack of southern hospitality among the drivers, and I cannot fathom why anyone would choose to live there much less visit there.
The second thing that stood out was the size of the show. If you have not been to the NRA Annual Meeting, then as a Second Amendment supporter you owe it to yourself to attend. Bring your walking shoes and a lot of bottled water. – Oh and a backpack to carry all of the catalogs, decals, pens, etc. that the vendors are giving away. Lastly, bring your wallet. This is one of the few shows of this size where vendors are actually selling their wares. And there are many deals to be had.
While perusing through the maze of 800+ vendors and manufactures I was looking for the hidden gems. As you can imagine, the NRA show was full of gun manufacturers, and I am sure those will get more ink than many deserve. Second to the gun manufacturers was the optic manufacturers. I was continually amazed at the number of optic companies. There must be a lot of money to be made in optics because there were (what felt like) hundreds of brands I have never heard of, all offering high end optics, night optics, low end optics, you name it and it was there.
But then there were the few items that were really impressive. Some you may have heard about and some you have not. Here are five non-firearm items that really made an impression for me at the 2017 NRA Annual Meeting.
Plasticase – Nanuk
Outdoorsmen and women are notorious for collecting bags and cases. My wife is constantly asking me why I -need- another blind bag, backpack, or gun case. I guess it has something to do with protecting the things that are important to us. During my wandering through the guns and optics, I stumbled upon a manufacturer showing off his hard extreme protection cases. Plasticase has a wide array of plastic cases to protect everything imaginable. Their extreme cases sold under the name Nanuk are designed for the outdoorsman and woman, and they are available in 33 sizes and an array of colors. These are some of the best designed cases on the market. The larger cases are wheeled and come is many different sizes to fit any need out there for the sportsman. From cameras, Drones, First Aid kits, Grab bags, GPS, and Phones, you name it and there is a case for your needs. A personal favorite was their double gun cases. These are large enough for your scoped rifles and some gear while not being oppressive in weight. Their media cases for very large items are exceptional and with the optional padded foam, they can protect the most expensive equipment. Plasticase and Nanuk make a case for any need for the outdoorsman.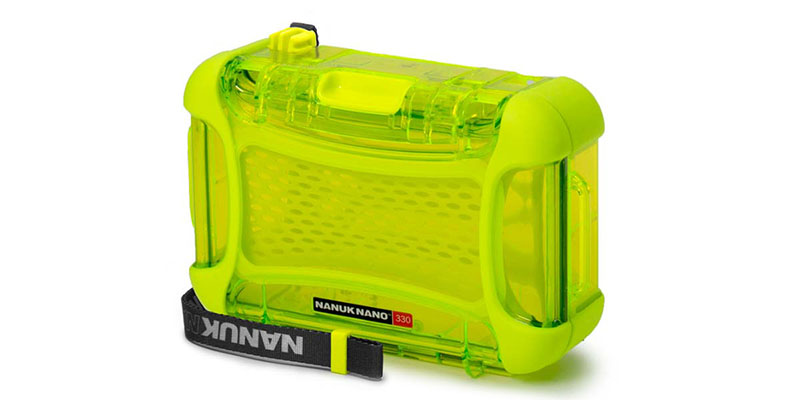 All of their cases are made in Canada with one exception. The Nano is imported but does not lose any quality. The Nano is a great case for the active person who need to protect their electronics. Available in three sizes it is perfect for mobile phones or other personal devices. These cases are waterproof and also float. Which is a big benefit for those active in water sports. Perhaps the best benefit is the price point which is considerably less than competitors.
iScope
Over the past few years more and more companies have developed designs to use your smartphone to view, record and photograph the outdoors when adapted to your optics. Binoculars, scopes and spotting scopes now have the ability to hold the cameras of your smartphone in line with the objective lens and see without any eyestrain. One of the major issues that these companies have had to deal with are the different types of smartphones and the adapters for each of them. iScope has solved a host of those problems. Coming out in July is a truly universal mount for all phones on a variety of optics. The iSpotter is an adapter designed to be used on either a pair of binoculars or a spotting scope. The key element here is not just the universal phone adapter, but the universal optic adapter. Competitors have specific adapters for specific optics. iScope has solved the problem of needing several adapters for different optics. For example, if I want to use my iSpotter at a ball game on my binoculars, or at the range sighting in a gun with my spotting scope, the iSpotter can do both. I no longer need to purchase a different adapter for the different optics. Moreover, like many hunters, I have several different brands of optics. The need to get specific adapters for each one has been alleviated.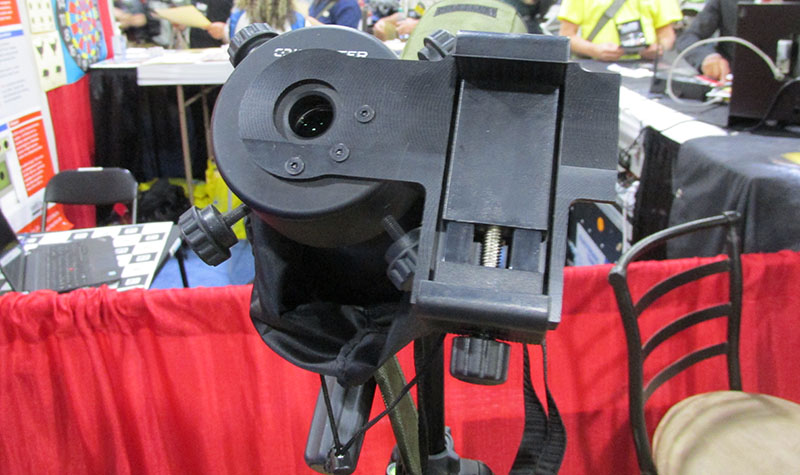 The iScope designed for hunting scopes has the same universal adapters to fit virtually any scope on the market. It also has an adjustable eye relief to fit any scope. This design and versatility make this, in my opinion the best smartphone optic adapter on the market. Their price point is in line with the competition but the design is far better and the technology is above par.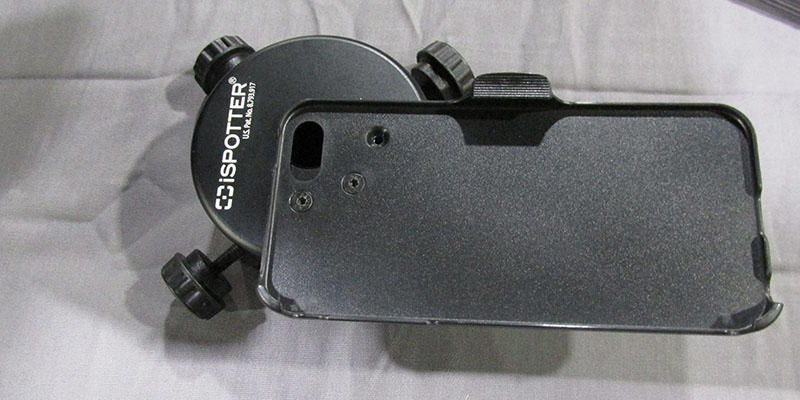 Browning Ammunition
In the world of ammunition a (relatively) new arrival emerged. Browning, long known for its fine firearms has entered the ammunition market with a wide variety of Browning Ammunition offerings and more coming out each month.
Their rifle ammunition is broken down into three different categories. A.) Rapid expansion B.) Controlled expansion and C.) Varmint. The Rapid expansion is designed for thinner-skinned game such as whitetail deer, Blacktail deer, Pronghorn antelope, and Mule deer. The nickel cases and ballistic tip bullets are actually manufactured by Winchester Arms, to the specs of Browning. These two long standing companies have combined forces to make some exceptional ammunition. The BXR (Browning Rapid Expansion) is available in the most popular calibers for whitetail. New offerings for 2017 include the .270, 6.5 Creedmore, 7MM Mag., 7MM-08, adding to the other very popular calibers available.
The controlled expansion bullets also known as BXC – is designed for much larger game. Including, Elk, Moose, Bear, Caribou and others. Many of the same calibers are represented in this round. But it is designed for much better penetration to stop large animals.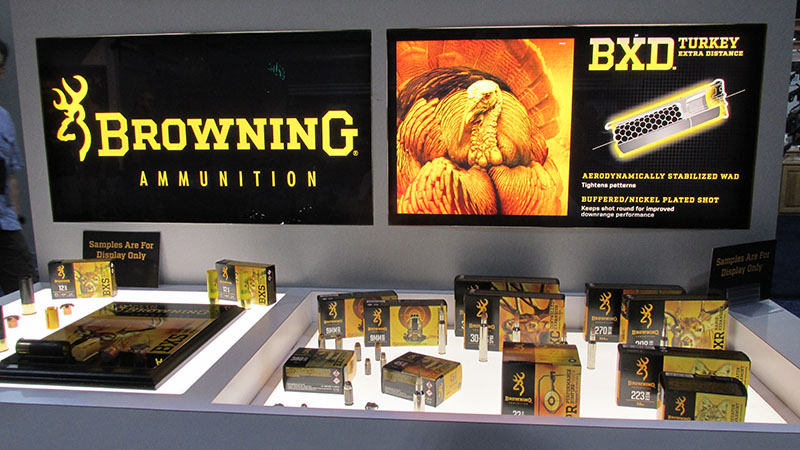 Last in the rifle category is their varmint loads. All are new for the 2017 offerings still carrying the nickel casing. The varmint loads are known as the BXV is available in the .223, .243, .22-250 and .22 Hornet. These bullets are carrying impressive speeds and accuracy down range. There is never a need to wonder where the bullet is going to hit when shooting one of these bullets.
Browning has really stepped up its game in the ammunition arena. Give them a try and you will see that Browning is still the best there is.
Zeiss Conquest scope
Carl Zeiss is simply one of the best companies in the world. Anything with glass, is superior in the hands of Zeiss optics designers and engineers. Having said that, this year they introduced a new rifle scope that will change the market for high end scopes.
The Conquest V6 offers everything even the highest brands cannot. It comes with a 6x variable magnification range. New ballistic lockable turrets, and ballistic reticles in a compact 30mm scope tube. Available in 1x6x24, 3x18X50 and 5x30x50. These scopes can and will be what all other scopes are compared. And this is in the Conquest line of scopes for Zeiss. Ranging in price from $1,549-$1,899 these scopes are not cheap but they will last a lifetime – and then some.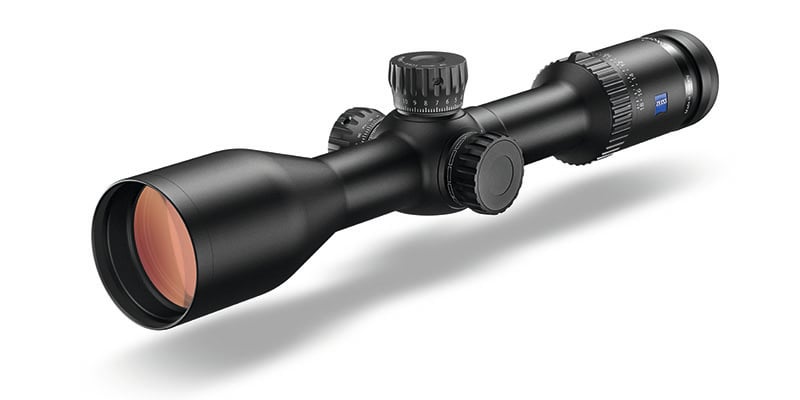 Holding the 3x18x50 and looking through it across the trade show floor, I was amazed at the clarity and precise images this scope was able to produce. This is definitely one scope that needs to be on everyone's hunting gun.
Yamaha Viking UTV
For some time now I have been in the market for a UTV. But unlike many of my peers, I cannot justify spending three times more for a UTV than I paid for my first car! That being said, I know there are great uses for the UTV in the outdoor world and therefore have been looking hard and researching many for some time trying to figure out which is the best for my money.
Having a passel of children, I want one with at least three seats in the front. (While there may be some applications for the 6 seater version, I personally do not care for the 6 seaters outside commercial use.) As I strolled by I noticed the Yamaha Viking at the NRA Show. Stopping to look at the unit, the first thing I noticed was that it had three individual seats across the front. Upon further investigation (and explanation by one of the reps.) I learned that their research showed that individual seats were safer and more comfortable than a single bench seat. Add to this the modular manner that the seat can be removed and replaced with a console if you desire, and I am liking this Yamaha more and more.
Viking is the perfect fit for the outdoorsman. Seating three adults it comes standard with items many other competitors charge a lot more to install. For example, the Viking comes with a plastic top, electric power steering, hand rails and seatbelts. Some options include a fold down windshield, brush guards, light guards, winch, tool box and a few other items. The base price of $11,999 is a good starting point but still cheaper than many of the competitors. Built to my specs, the price tops out at $13,603. Still a lot of money, but my current ATV is going on 16 years old, so if care is taken this could last a long time.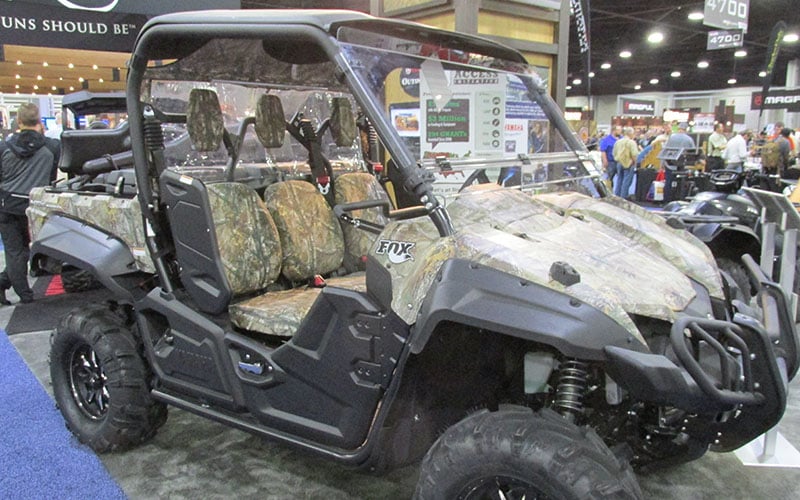 The Viking is a single cylinder 686 cc engine that has independent suspension and an automatic belt driven transmission. Electronic switch from 2 wheel drive to 4 wheel drive. If there is one drawback, it is the dual latches on the tailgate. But this is minimal compared to the many great features it contains.
For outdoorsmen who want and need a good work vehicle to get the job done in caring for your land and getting you I and out of the woods, this Yamaha Viking is a home run.
The NRA annual meeting is a great show, and next time I will be far more prepared and ready to bring back more freebies and experience the show in its entirety. As a member of the NRA and a supporter of the hunting heritage and the 2nd amendment I encourage all members who support our freedom to attend when you can.