By Guy J. Sagi
The new Nikon one-inch tubed P-Tactical line of riflescopes was introduced earlier this year, and the P-Tactical 3-9x40mm version with the MK1-MRAD reticle has surprising performance, especially considering its budget-friendly MSRP. The big difference between Nikon's P-Tactical and M-tactical is the latter has 30mm main tubes.

Theoretically, that means the P-Tactical series' ability to transmit photons its objective lens collects is restricted by a the thinner main body, but it's tough for most human eyes to tell the difference. Add Nikon's proprietary coatings with its decade of experience in creating cutting-edge optics, and even when subjected the Air Force 1951 Optical Test Pattern (at 50 yards), it was hard to detect any degradation.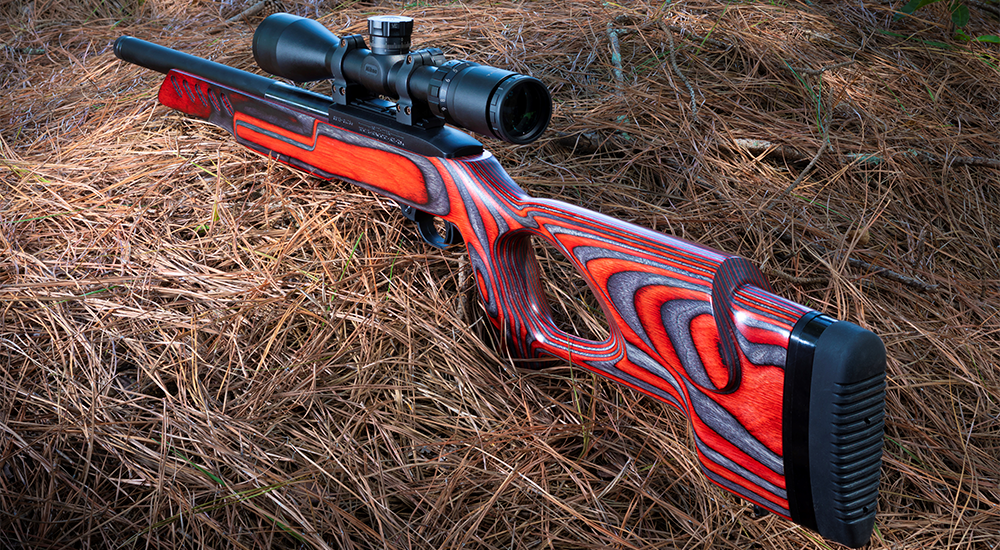 Suprisingly, at 9x it equalled the 3×12 version cousin in Nikon's T-Tactical series, scoring a group 1 in batch -1. Bear in mind, the day this riflescope was tested was cooler, less humid and mirage wasn't nearly as evident. Because any line that's even slightly fuzzy isn't counted, there's also room for human error in a test that seems scientifically based. There was no discoloration around the reticle and performance didn't degrade near the edges at all.
Don't get me wrong, there is a significant difference in the amount of light that can be transmitted between a 30mm and one-inch tube. An inch is 25.4 mms, which converts to a circle area of roughly 506 square millimeters. The area light can travel through on a 30mm tube is more generous at 706.5 square millimeters.

That's huge, and no one can alter the laws of physics, but Nikon seems to bend the rules. Dark targets in the shade were visible, even after dusk. Contrast was good as was color rendition. Coming from a company with years of experience producing high-quality lenses and cameras, it's what I've come to expect.
Construction
The Nikon P-Tactical 3-9x40mm MK1-MRAD main tube is composed of aircraft-grade aluminum and with a one-inch diameter it improves the odds it will fit right into mounts most shooters already own. If not, there are plenty of legacy options available and the prices of even the ruggedest versions have dropped while 30mm has made gains in popularity.
The scope comes without any parallax adjustment—factory set at 100 yards—which gives it that clean look most shooters are accustomed to. It's also one less thing to worry about at the firing line or in the blind, although if you're stretching the distances it's something to keep in mind.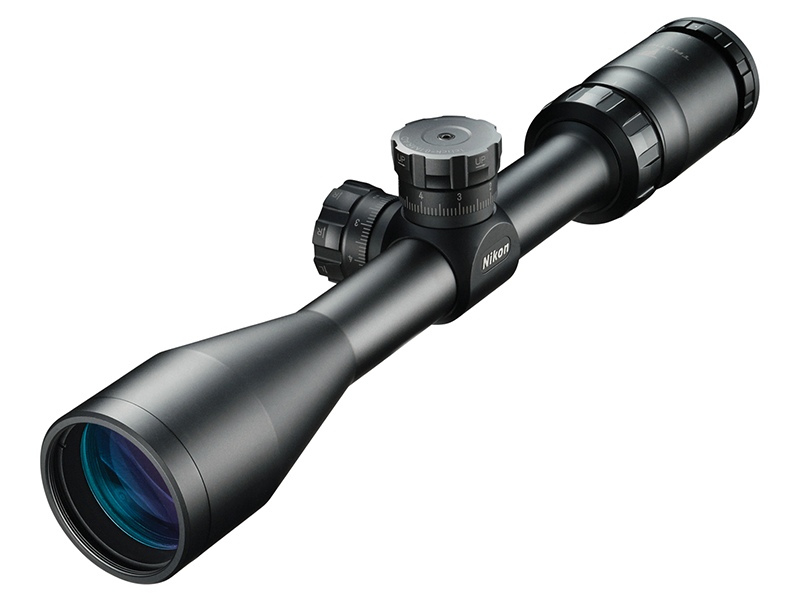 Windage and elevation turrets are tactical style and feature the company's Spring-Loaded Instant Zero-Rest Turrets that are a dream to drive. Simply zero the rifle for your particular load, pull up on the turret and hold, rotate to zero and release. No tools required, and the springs are stingy enough to minimize the chances of unwanted changes.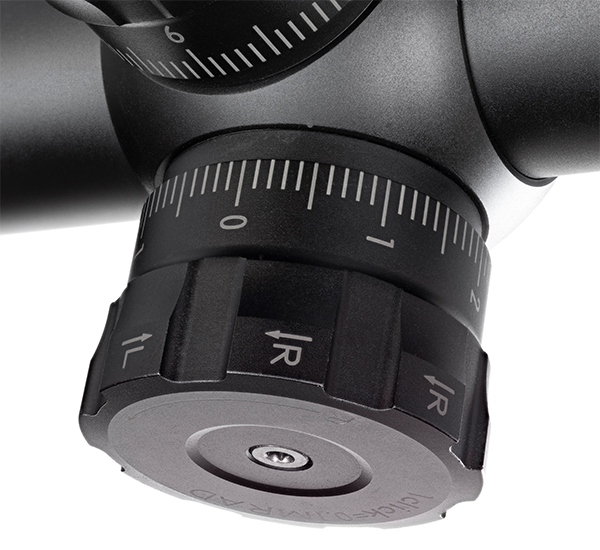 Reticle and Adjustment
Clicks on each turret are positive enough to make adjustment from the prone position without looking – firm, accurate, and repeatable. Lines at the bottom of both windage and elevation indicate if you've made full rotations. Each click represents .1 mil, and maximum adjustment internally in both directions is 20 mils.
The reticle is on the second focal plane, which means it stays the same size regardless of magnification. That changes the range estimation procedure on a known size target slightly, and the easiest technique is usually to use only one power setting for distance determination.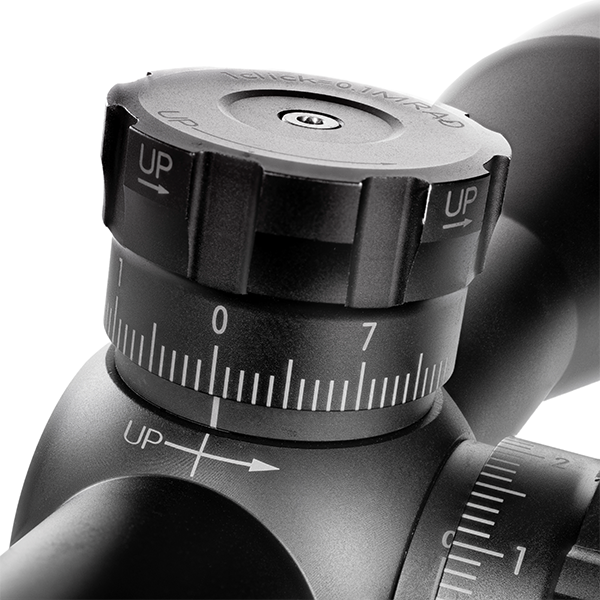 Nikon's MK1-MRAD reticle is clean, simple and won't make you feel like you're back in that calculus class you accidentally enrolled in. It's fast and intuitive enough that my 10-year-old grandson's geometry homework was emphasized with trigger time. He didn't know he was studying, although watching him learn applications for schoolwork was interesting.
Clearly labeled arrows on both turrets indicate direction of adjustment. That means you don't need to break shooting position, a feature greatly appreciated in a hunting blind or when sitting prone. Knurling on the knobs maximizes purchase in wet or cold conditions and they're also composed of element-defying aluminum.
In testing at the range adjustments were true and repeatable as a box was shot on the target (adjusting to zero, then turning turrets to hit the corners while holding on the bullseye). It returned to zero without a hiccup after the session on an FN15.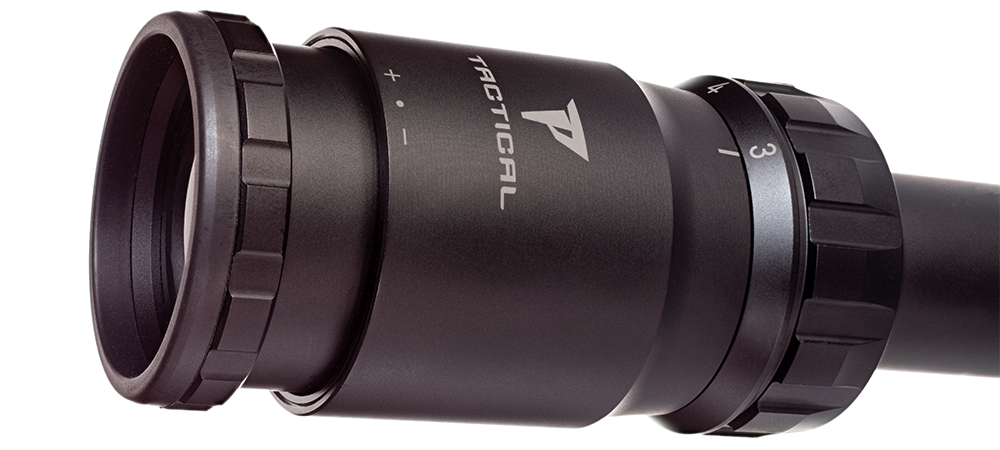 For more lengthy testing it was mounted on a Ruger 10/22—homework time. The session was done at 50 yards, and despite a parallax set at 100 from the factory the sight picture was crystal clear. After maybe 100 rounds it still held zero and adjusted properly with each click. I thought I was dreaming, but the press release for the line of optics released by Nikon in January explains: "Shooters preferring cartridge-specific ballistic technology are offered caliber-designated BDC reticles engineered for .223, .300 AAC Blackout, .308 and .22 LR that can each be optimized with Spot On ballistics to put challenging distances within reach."
Personally, with the company's No Fault Policy for replacement or repair if anything goes wrong, I'd stay with this reticle rather than a BDC version. One tailored for a specific barrel length and load won't match the next gun it'll ride and if the scope is going to last "forever" in your lifetime (as the warrantee guarantees), it might was well serve double duty on your next buy—or an old favorite that's been collecting dust in your safe for too long. Why not when zero is adjusted so easily and keeping notes is a lot cheaper than another optic purchase.
Specifications
The Objective lens diameter is 40mm and in testing it collected plenty of light, with little or no distortion. Contrast is very good, but we've come to expect that from Nikon.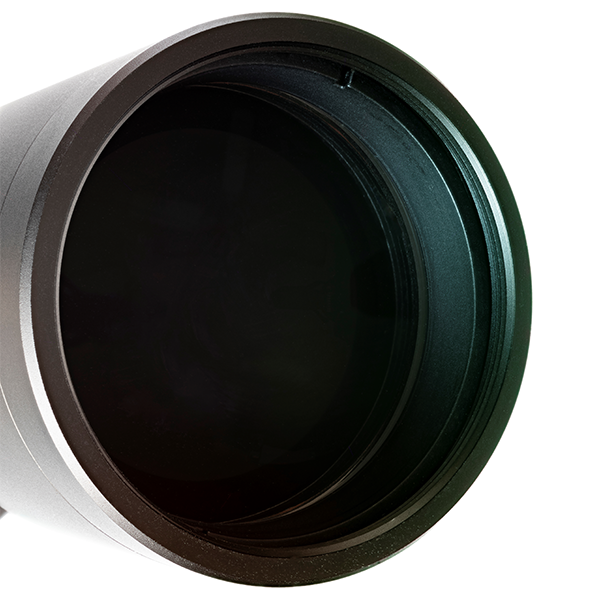 The finish is pleasing in a solid looking matte-black. The company smartly avoids the annoying fancy labeling seen on some riflescopes, opting for a lighter grey finish to everything except the critical numbers on the turrets—which actually need to be seen, unlike company names or labels.
Overall length is 12.4 inches and it tips the scales at 16.9 ounces. Minimum magnification is three power and it can zoom up to nine. Field of view is 33.5 feet and 11.5 feet at 100 yards, respectively. Eye relief is constant at 3.6 inches regardless of magnification (partly explaining why the grandson is ready for more schoolwork with me).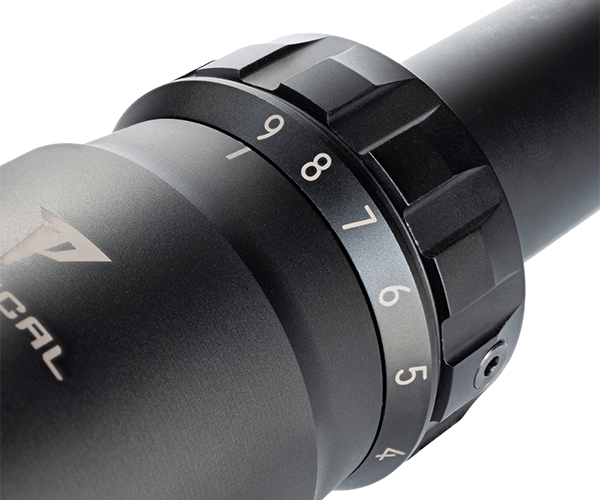 Waterproof/Fogproof Test
The riflescope was left in a freezer overnight and shocked by subjecting it to 88 degrees and 72 percent humidity to test the claim. No internal fogging was detected, and the frost/ice/water left faster than the bigger Nikons tested. The Air Force optics tests were conducted after the routine and this optic's "flying colors" performance certainly endorses its fog and water proof claims.

There was one drawback. The magnification ring got unusually stingy after visiting the cold, very stingy at first. I thought I broke it, but after working the dial it's clearing nicely, despite the ice or foreign object that seems to have frozen in.
Of course, the average shooter won't be taking a scope from freezing to warm with high in humidity. In hunting camp you might encounter a similar situation when coming back into a heated hunting cabin, but even then it probably won't be 80+-degrees warm.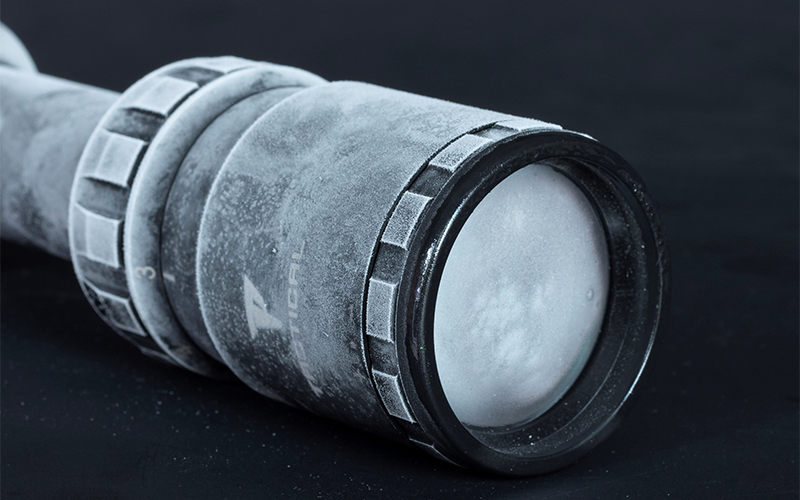 Summary
The performance of the Nikon P-Tactical 3-9×40 mm MK1-MRAD makes it much more than an entry level, MRAD-based scope. Its optical performance at least equals some more expensive optics and this reticle is friendlier than most others I've used with the milliradian system.
As for the magnification dial's lethargy, it's cleared more. I'm sure it'll no longer be a concern after a little more turning, but either way, Nikon's No Fault Policy it covered—for years to come, by the way.