By David Link
Everyone has their brush with New Years resolutions, and while some will ridicule the idea of them, epecially since some if not many resolutions fail as the year wears on, there is nothing to frown upon when it comes to a fresh start. After all, the time that follows the holidays is the perfect time to shake things up. You've finished traveling for the holidays, the leftover ham (or wild game dinner) has been eaten, and you can focus on day to day life again. We all know change can be a great thing anyhow, but you don't have to put an overwhelmingly serious attitude upon your new efforts. We do something similar and have fun with some popular or conscientious outdoor New Years resolutions. Everyone knows that resolutions don't really go into effect until a week or so after New Years anyway, so here goes…
1. Get Some New Camo
We know, we know, of course an outdoor company wants you to get new camo apparel for 2015. But we promise this is for you, not for us. After all, you've been dragging that ragged pair of camo overalls through the brush, mud, and snow for years, and it has seen better days. There are holes in the pockets, and when the rain starts to pour you start to think about heading for your truck. But this 2015, it doesn't have to follow the same pattern. Instead of resolving to hunt longer and harder while shivering, get better gear and it will work the other way around.
If you don't own Gore-Tex hunting clothing already, there has never been a better time. Hunting apparel with Gore-Tex will ensure your hunts last as long as they need to, that is until you're posing for a photo with the game you were hunting. The advantage lies in the ability of Gore-Tex to shed water while allowing perspiration from your body to escape. This means you can hike several miles to your stand or blind without fear of post activity cool off, but then you can also sit for hour after hour until the perfect shot presents itself. Of course proper layering plays a good factor in keeping warm as well. We're not necessarily talking a complete apparel makeover, but 2015 is surely the time to add a new piece of apparel to your collection.
2. Contribute To A Conservation Fund
Every year hunters and shooters all over the country enjoy what the outdoors have to offer. From rich wetlands to rugged mountains to forests and fields, these lands are one of our most important resources. Once they are gone, they can never return, and we need to be more vigilant than ever when it comes to preserving them. Aside from the conservation dollars that come from hunting permits, state park entries, and habitat stamps, this year you should make an extra contribution to some of the great organizations out there that fight to keep the dream of American wilderness alive and well. You can always search out a local organization, but don't forget about one of the great national organizations listed below:
National Wild Turkey Foundation
The Izaak Walton League Of America
3. Keep The Wilderness Clean
A sad fact of the modern world is that everywhere you go, there is bound to be trash or refuse of some sort. You'll come across the discarded beer can faded by seasons of rain and snow or the wrapper blown over long distances by the wind, and we almost have a tendency to ignore it because it has become so common. But what would happen if every time you or another hunter, shooter, or outdoorsman picked up that one wayward piece of trash and carried it out of the wilderness to the proper place? A great strategy for this year is to carry a small trash bag in your pack. Make it a point to pick up a few items of refuse along the way and pack it out. A good, quality trash bag will insure the trash won't get the rest of your gear dirty, and you'll be making an impact every time you're in the wild. We're not saying you have to canvas the entire area for trash, but just to grab what is along the way. It's a small step that makes a big long term impact.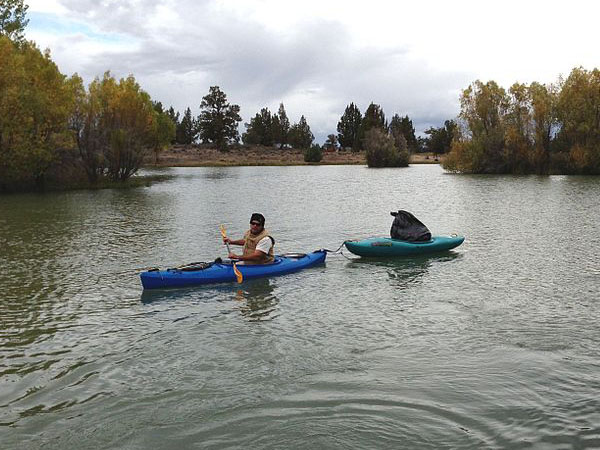 4. Get Outdoors With A Family Member Or Friend
This is a very common resolution for many hunters and shooters, but instead of saying take a friend or family member out hunting or shooting, we think it should be phrased just get out there with them. This could be a hike, a scout of your favorite hunting grounds during the offseason, or even just a leisurely afternoon of fishing. Of course a day at the range or a few hours of hunting are great too, but the main point is that you're getting out in nature and sharing what you love with the other people in your life. A simple outing might just inspire your friend or family member to get more involved in the outdoors, and then they'll take someone along too. This 2015, just get out there for a few hours on the weekend with someone else, there's nothing quite like it.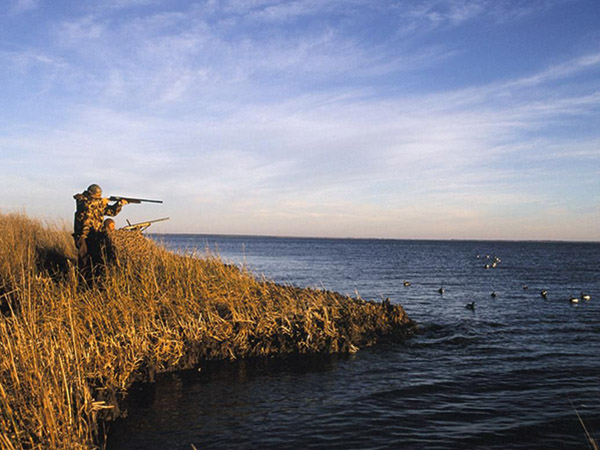 5. Upgrade Your Rifle Or Shotgun Scope
Are you still using that old $80 scope with your nice rifle or shotgun? Well come on, this is the year that you move that scope over to your .22 plinking gun and make a play for something better on your deer rifle or slug gun. What good is a quality rifle when you're limited by the optics mounted on top of it? Some advantages to consider with a new scope are more confidence with your shots, better light transmission for those dawn or dusk shots, longer range and improved field of vision with variable magnification, and bragging rights with your buddies (of course). You don't have to think of this investment as one of $1000 plus either. There are plenty of great scopes from companies like Leupold, Vortex, Pride Fowler, Nikon, and Zeiss that will come in well under $1000. Not ready for both new hunting apparel and a new scope, we understand…just pick the one you need more. After all, being a serious outdoorsman or woman means accumulating great gear…slowly.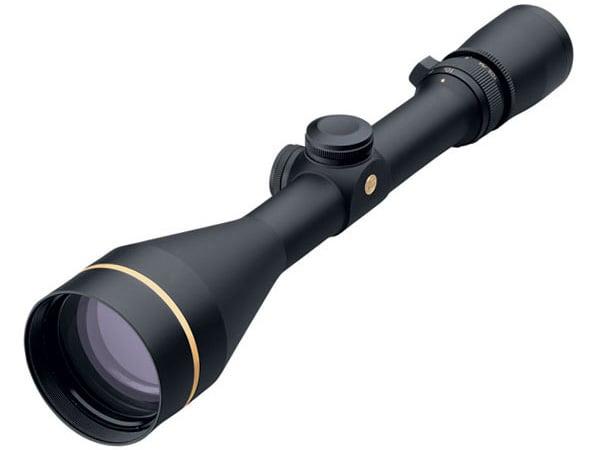 See, and we didn't even mention the cliché resolution of getting in better shape. But seriously, go for a run or get on the treadmill this year too.
Thumb image and images two and three courtesy of Wikimedia Commons.