By Pete Rogers
My affection towards my Remington 700 is well earned. It is not the gun I researched and decided to buy. It came about in a roundabout manner. I was perfectly happy with my other Remington, but one day, a little over twenty five years ago I was approached by a family member who was in need of some cash. In his hands was a brand new Remington 700 chambered in .30-06. A brief negotiation and the gun was mine. Since acquiring my Remington 700 I have used it successfully to kill several hundred big game animals and always, the gun has functioned perfectly without fail.

The model 700 is the most popular bolt action rifle of all time. First introduced in 1962, the 700 is a modern development of the Remington 721 and 722 series that were first introduced in 1948. Since then the Remington 700 has sold millions of rifles. The basis of the Model 700 is the centerfire bolt action. The very dependable action is capable of handling miniscule rounds like the .17 Hornet all the way to the robust .375 Holland and Holland. The Model 700 also comes in a variety of configurations depending on the caliber. They come with a 3, 4 or 5 round internal magazine. Some of which have a floor plate for easy quick unloading. The rifle can also be ordered with a detachable box magazine. My model 700 has what's known as a blind magazine with no floor plate. A bit inconvenient at first but not difficult to get used to. It certainly is not something that is a deal breaker.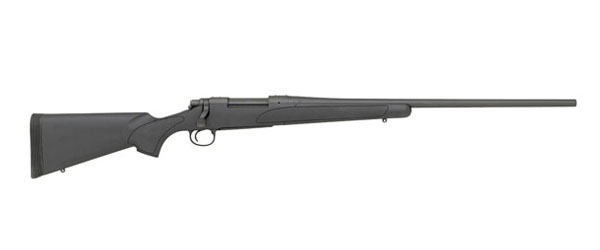 Over the years I have topped my Remington 700 with a variety of optics. Beginning with a fixed 4X Weaver and several scopes later, I now top it with a Bushnell Legend 3x10x50. Total with scope, rings, sling and the rifle, it comes in at just over seven and a half pounds. A bit heavy when carrying it all day, but certainly not something that is out of the ordinary for guns of this size and caliber. Of all the great things about my Remington 700 the thing I love the most is that I know without hesitation that when I pull the trigger, the gun will fire and hit exactly where I am aiming. The confidence I have when I pull it from my safe is one that spells death to all animals that cross its path. In all of my jaunts with my trusty model 700, I have never wounded game. I have either missed or killed. And in every instance when I missed, I know exactly why I missed when the events happens. All of the misses I am referring to occurred during a two year period when I was recovering from a shoulder injury and developed a flinch, and failed to install proper rings for the optics I was using. The scope never fit the rings well enough to prevent the scope from moving around. The gun was accurate. After some tweaking and healing, I have not missed an animal in well over a decade. The dependability of my Remington 700 is the reason that I and so many millions more hunters and shooters continue to purchase this fine rifle.
My primary model 700 is chambered in the venerable .30-06. In my rifle I shoot Remington 150 gr bullets. For my southern whitetail, the 150 is plenty of bullet for a quick clean kill. But this same bullet and rifle have also brought demise to mule deer, moose, and hogs. The rifle has developed such an affinity in my safe that I now own several more Remington 700 rifles in different calibers.
One of the finest elements of the model 700 is that it is available in 29 different calibers. My collections includes the .22-.250 and the 7mm-08. When searching for a good predator rifle, I looked only at the Remington 700. Knowing the accuracy and dependability of this rifle I did not want to look anywhere else.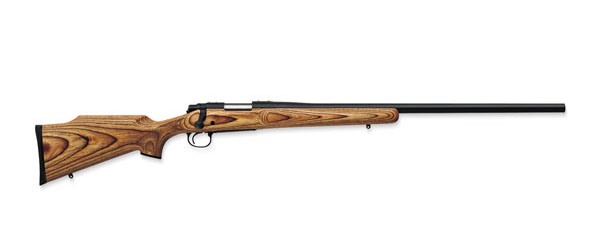 I have personally seen that my rifle, in .30-06 is in my opinion the finest American made rifle. It is affordable, reliable and when chambered in the .30-06 is capable of killing every animal on the continent. There is no need for another rifle. In fact, in much of my travels, seminars and speaking engagements I am asked, "if I was going to own one gun for North American big game what would I own?" And continually I answer the same, "I would buy the Remington 700 in .30-06 simply because there is nothing it cannot kill from prairie dogs to brown bears. The availability of ammunition, the accuracy of the rifle and quality of the factory ammo make The Remington 700 the gun for all occasions.