Product Review & Field Test by Tony Martins
For many years Mossberg has been known for its lineup of affordable, utilitarian pump-action and semi-automatic shotguns – but upscale over/under shotguns… not so much. In 2021 the company introduced their new International Gold and Silver Reserve series, pushing the bar for affordable stack-barrel shotguns to new heights. Features, performance and aesthetics combine to blow the doors off the competition in the value-priced break-action doubles category.
Silver Reserve "Field" models are available in 12, 20, 28-gauge and .410 bore. Each sports a satin-finished black walnut stock and forend mated to a silver finish receiver and polished-blue barrels. There is a special "Youth Bantam" model in 20-gauge with shortened length-of-pull, as well as a black synthetic stocked version in 12-gauge only with matte blue metal finish, called "Eventide." Silver Reserve models feature shell extractors, flush-mounted chokes (set of 5), and receiver engraved with Mossberg logo.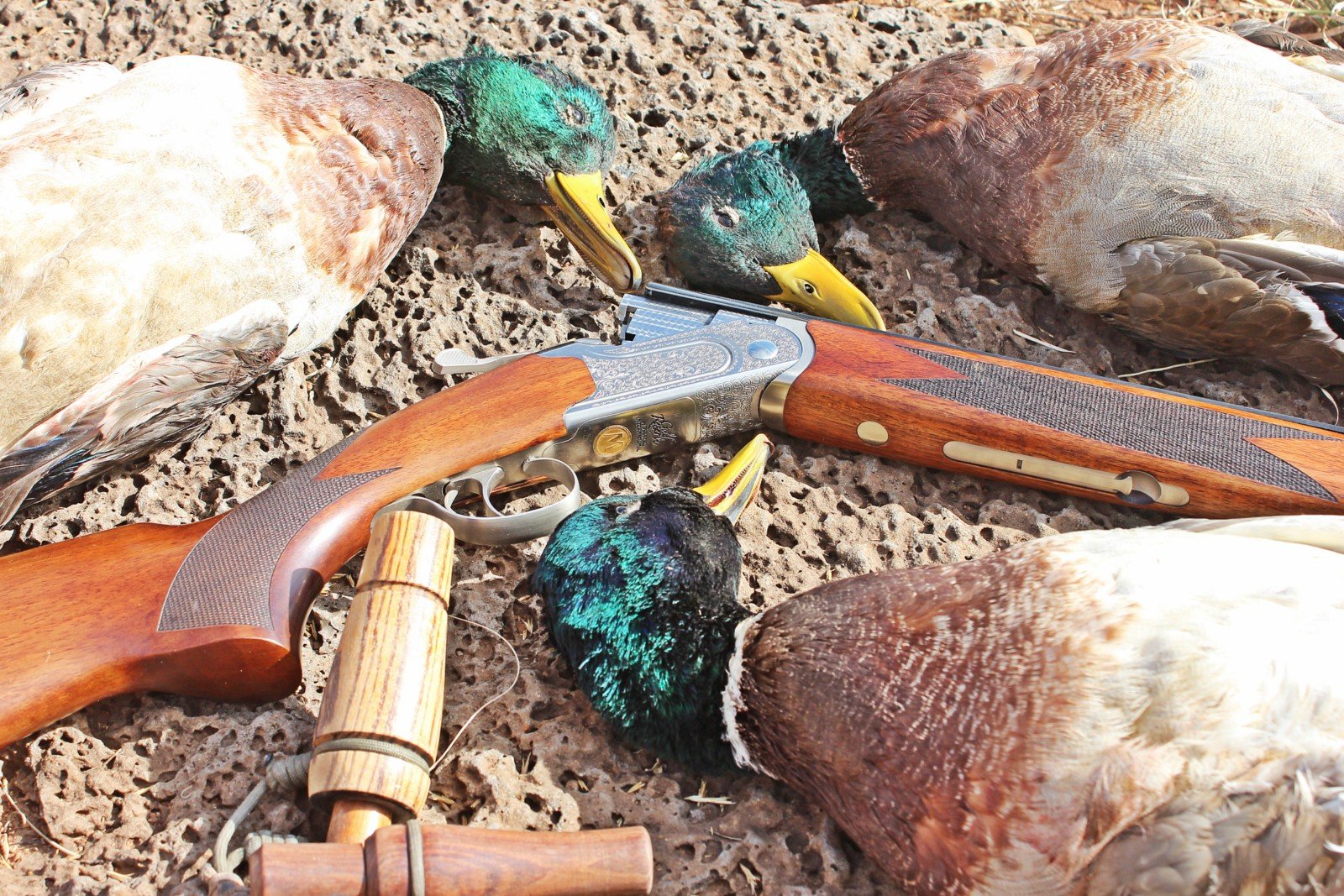 Gold Reserve "Sporting" models are available in 12 and 20-gauge and .410 bore. They have hand-selected satin-finished black walnut stocks and forends fitted to silver receivers with rich scroll engraving and polished-blue barrels. Gold models feature shell ejectors rather than extractors, extended and checkered competition-style chokes (set of 5), and a distinctive 24-karat gold inlay on the underside of the receiver. Two specialized models, Black Label and Super Sport in 12-gauge only, are also included in the Gold Reserve line.
All Reserve Series shotguns also feature cut-checkered grips and forends, ventilated rib barrels, chrome-lined bores and chambers, dual-locking lugs, and tang-mounted safety and barrel selector. MSRP's for these shotguns in 2022 are slightly higher than last year, nevertheless they are still quite affordable, and a great value.  Silver Reserve models: $734 (walnut stock), $675 (Eventide). Gold Reserve models: $1043 (Sporting & Black Label), $1295 (Super Sport).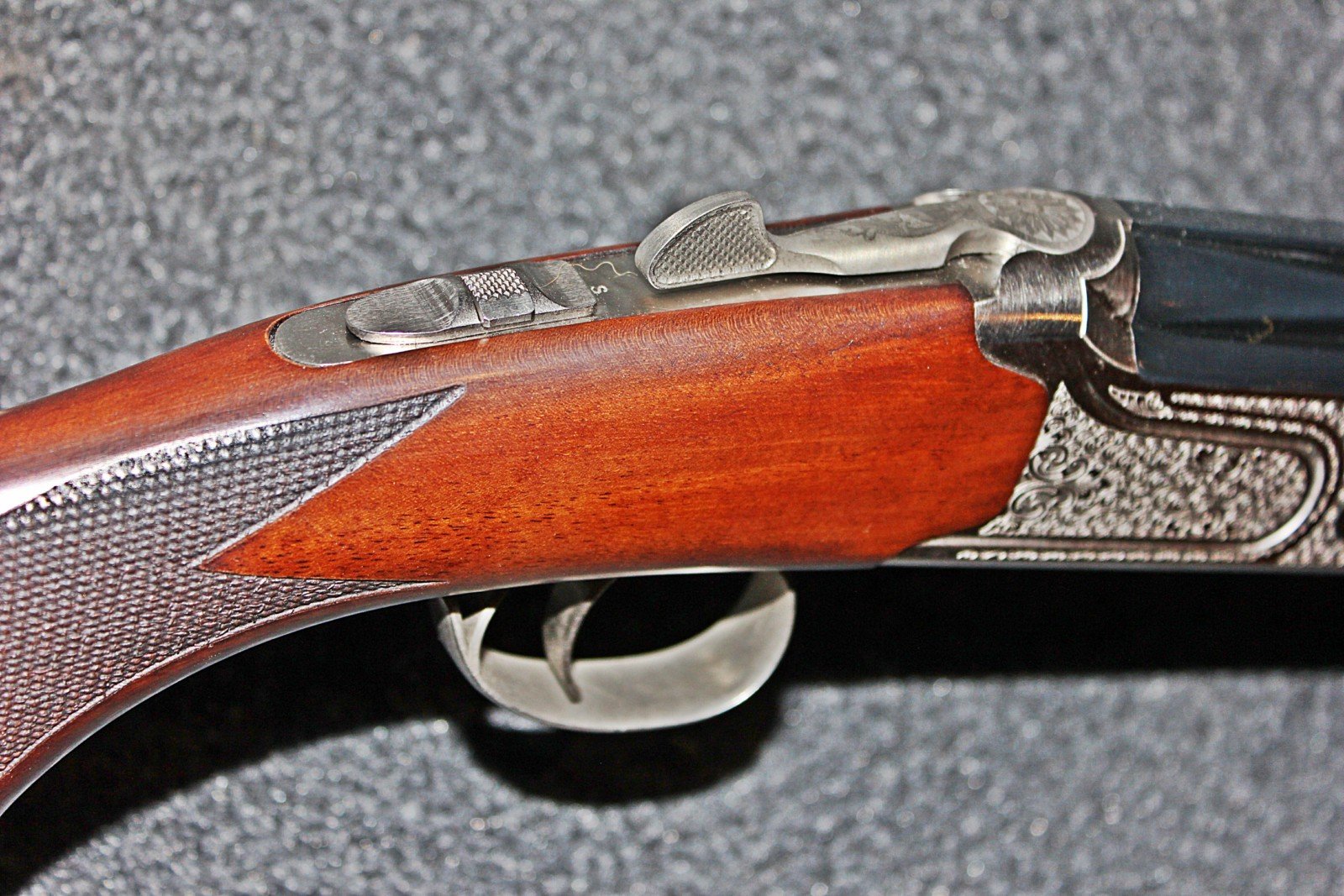 With the cancellation of the 2021 SHOT (Shooting Hunting & Outdoor Trade) Show due to the worldwide plague, I missed the "virtual" introduction of the two new lines, manufactured in Istanbul, Turkey by Kahn Arms. Known for their fine walnut stocks, Turkish-made shotguns have been imported for sale in the U.S. for more than 30 years. Unfortunately, the typical Turkish imports are also known for being rough around the edges. Not so with the new Mossberg models, which have a wood-to-metal finish and fit that rank them at the top of their class. From the minute I laid eyes on the first of the new International Reserve shotguns I made a point to get my hands on one for a thorough review and field test.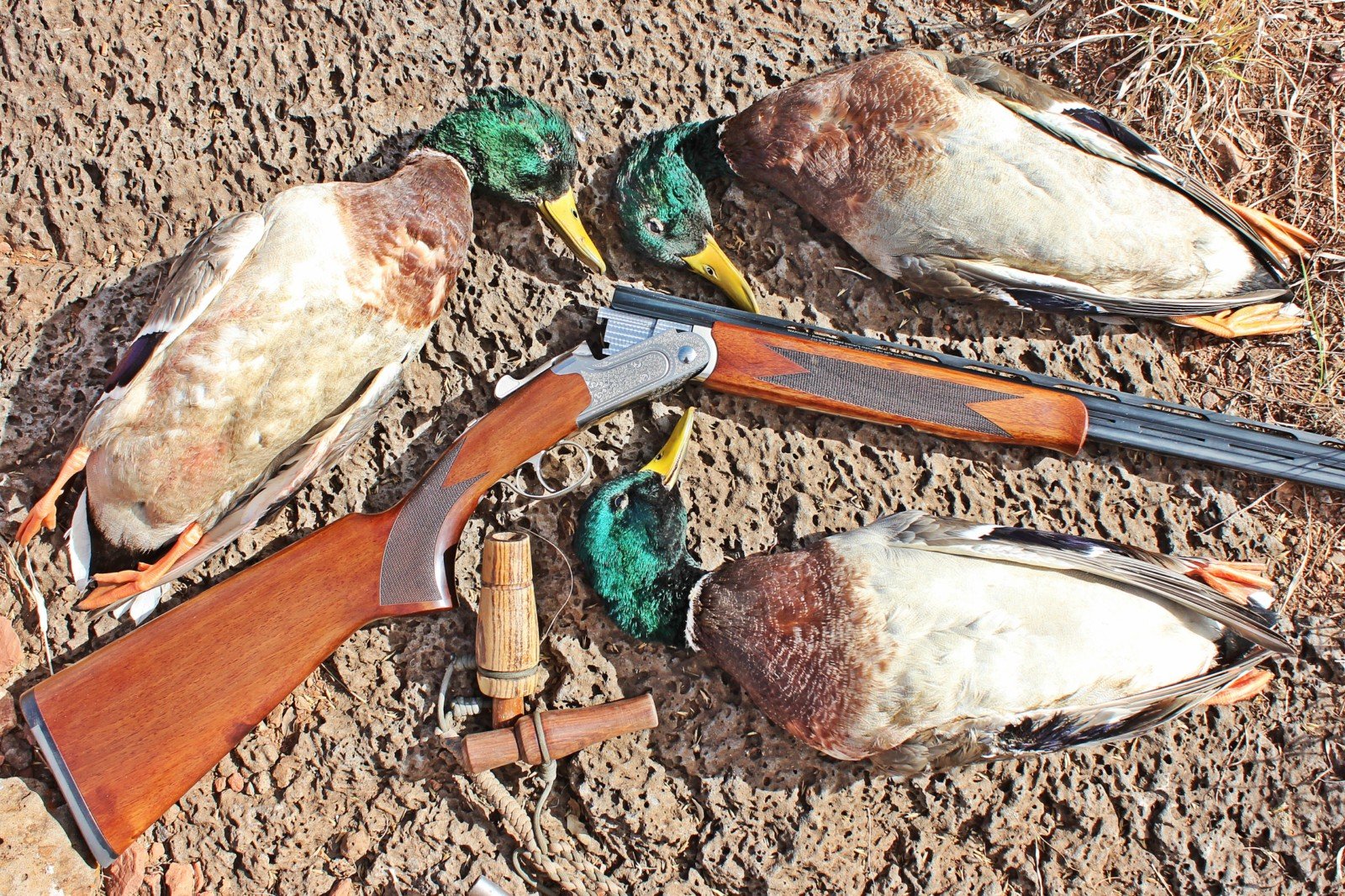 Fast-forward to this past November, and a Gold Reserve in .410 bore arrived for testing. Now I'll be the first to admit that my methods are often non-typical, and this situation was true to form. Instead of patterning and range testing the new arrival with a variety of loadings to assess functionality and accuracy before moving on to field testing, this avid waterfowler immediately took it duck hunting! And, I was not disappointed. Armed with only a handful of non-toxic .410 shells loaded with bismuth, I killed 5 big ducks with my first 5 shots from the little beauty! Each duck fell dead – no wounding – at distances from 35 to nearly 50 yards, and my hunting partner for the day was astonished. What a performance! Frankly, I had almost forgotten how much fun it is to hunt birds with a well-balanced, quick-handling, lightweight .410.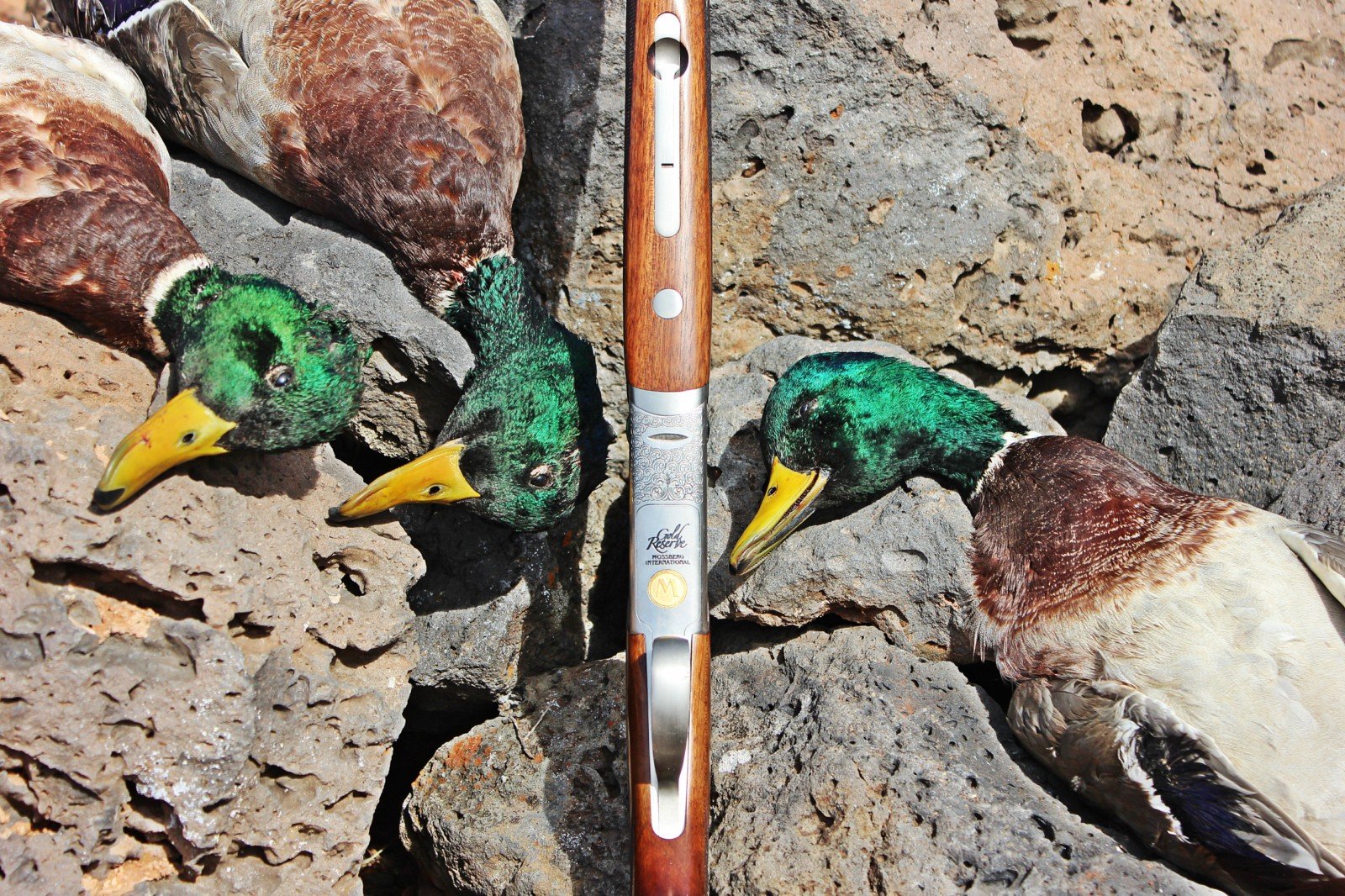 It's no secret that I am a fan of sub-gauge shotguns, and have written about them often, including a blog piece for GritrSports a few years back co-authored with Xtreme Sports shooting legend Patrick Flanigan. In this 2-part article "The Guns of the Smoothbore Virtuoso" we discuss our belief that the .410 is better suited for the experienced shotgunner than the beginner. In our opinion, the 20-gauge is a better choice for the novice than the .410 for a number of reasons, and a Silver or Gold Reserve 20-gauge is an excellent upscale starter gun that anyone new to the discipline would cherish. Furthermore, Mossberg has been a leader in providing scaled-down shotguns for youth and other small-frame shooters. The Silver Reserve line continues on this course, with a Youth Bantam model in 20-gauge that features a shorter length-of-pull than standard models.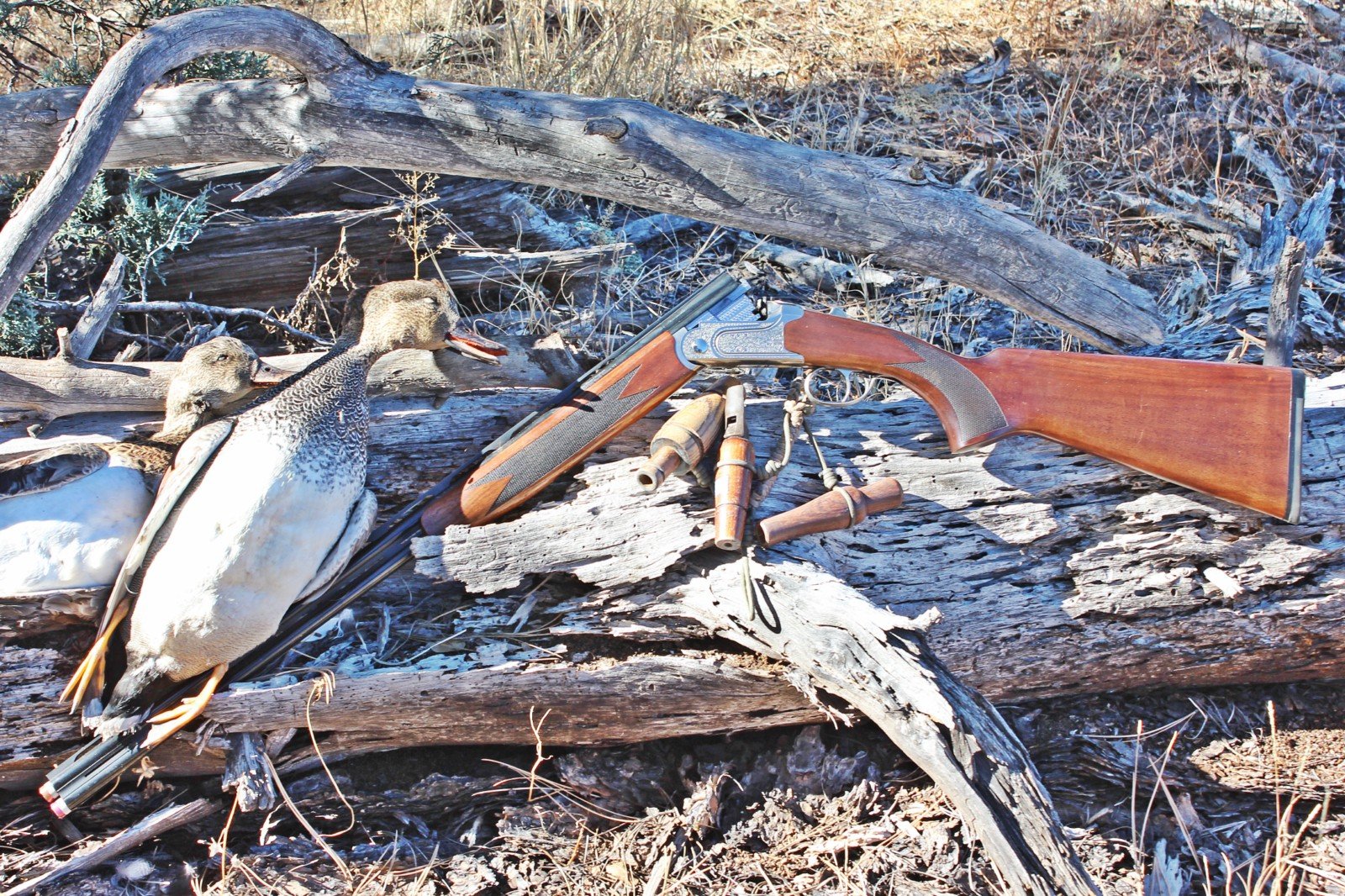 FEATURES and FUNCTIONALITY
Appearance: The first thing you notice is the beautiful overall appearance of the Gold Reserve. The straight-grained satin-finished Grade-A walnut stock is attractive, although not highly figured. Stock and Schnabel forend are checkered with a point pattern, at 16 lines-per-inch. The matte silver receiver is laser engraved with full coverage of fine Acanthus scrolling, with brushed satin top strap and trigger guard, and distinctive 24-karat gold "M" inlaid on the underside. These appearance features set the Gold Reserve apart from others in its class. The bright-blued barrels sport a vented-rib design – 26-inches on the .410 model tested, 28-inches on 20-gauge and 30-inches on 12-gauge models. There is a small brass bead at the muzzle, but no mid-barrel bead – prompting complaints from several reviewers and further discussed later in this review.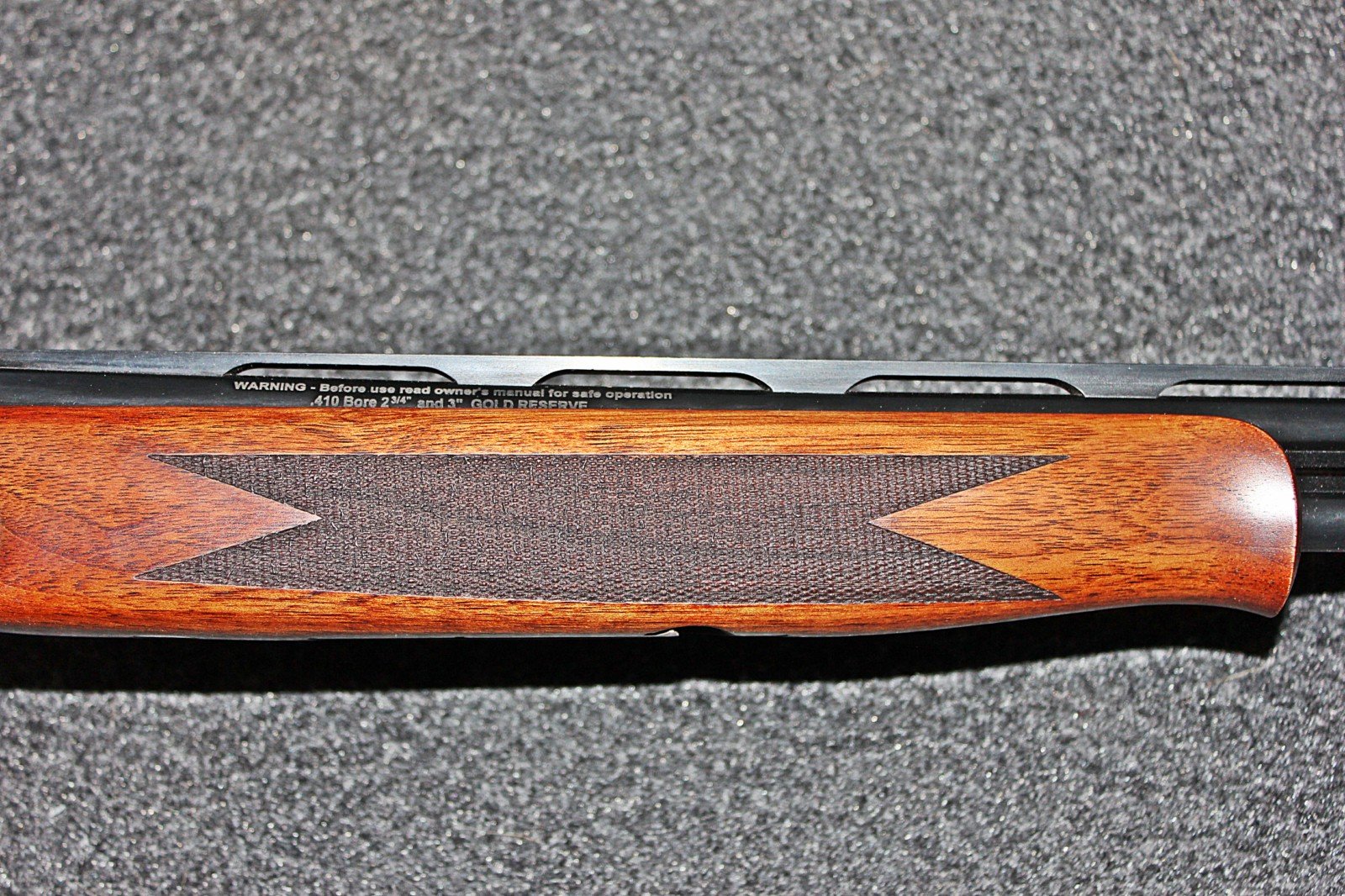 Functionality: The tang mounted Beretta-style safety and integrated barrel selector on the test gun was stiff, but functioned well. It must be in the safe (rearward) position to switch barrels – pushing to the right selects the under barrel, to the left the over barrel. The safety is not automatic. Shell ejectors launch empties like a Saturn rocket. Barrels and chambers are chrome-lined for durability and facilitate cleaning. Cut-checkering on the neck and forend is not particularly aggressive, but provides a firm grasp and nice feel to the bare hand. The thin recoil pad has a hard plastic upper section to facilitate snag-free shoulder mounting, and functions well.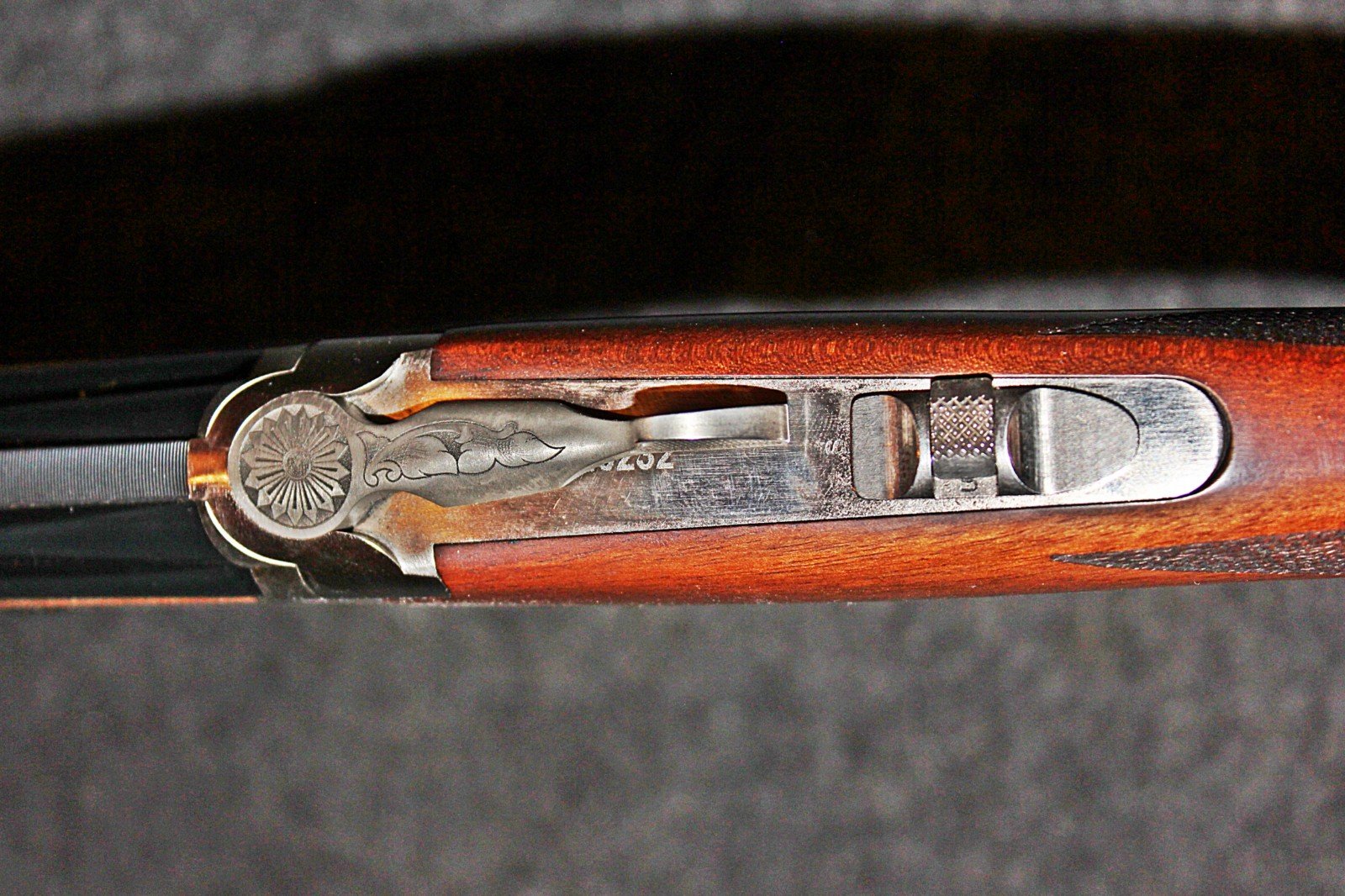 The trigger is mechanical, so recoil is not needed to reset it. This is a nice feature, particularly for a gun that will see field action – if the first shell fails to fire, the second can still be fired with a second pull of the trigger. And on this topic, trigger pull was quite stiff, averaging two ticks shy of 7-pounds (measured). This is a bit heavy, particularly in a lightweight .410 that tips the scales at only 5.75-pounds! Heavy trigger pull weight is the biggest complaint among reviewers of the Reserve shotguns, and this reviewer would be included in that group. Although the pull weight is enough to cause flinching and accuracy problems with follow-up shots, particularly doubles on clays fields, I was able to adapt quickly. My skeet score improved from a first round 19 to 21 for the second… not bad. A later sporting round tallied a respectable 66/100, with all clays shot as doubles using half-ounce Winchester AA target loads and #8 shot. Follow-up shot issues were minimal.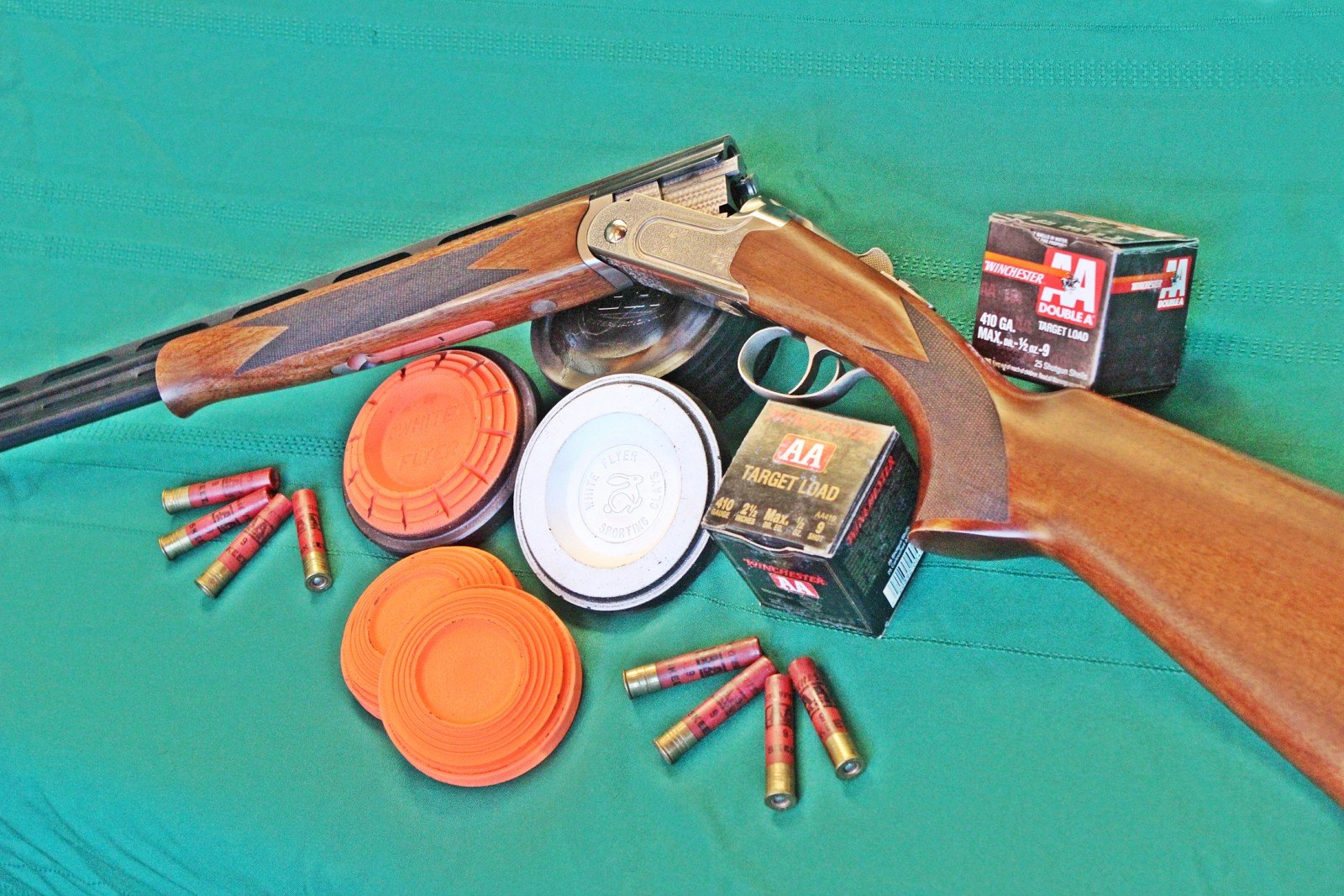 It should be noted that competitive target shooters demand a light trigger pull – on the order of 2.5 to 3-pounds – in their five-figure competition guns. Shotguns intended for field use are typically delivered with comparatively heavy trigger pull in the name of safety. Frankly, considering the modest pricing for the Mossberg Reserve shotguns, shooters desiring a lighter trigger pull should find room in their budget for a trigger job by a competent gunsmith.
The test gun opened easily with a push on the top-mounted lever. Closure is tight and feels solid, although some force is required. The proven monobloc receiver and Browning-style underbolt design for locking should keep the mechanism tight and the gun shooting true for many years to come. Sight picture down the 0.268-inch wide rib to the target is excellent, despite complaints that there is no mid-bead. Warning: Here comes more opinion! With 60 years of shotgunning under my belt, I never see the mid-bead (or the end-bead for that matter) when shooting clays or live birds. Never. Mid-beads are helpful for proper gun mount, to insure the shooter is looking where the gun is pointing. Target shooters "shoulder" the gun and check alignment before calling for the clay… quail hunters laugh at this perceived crutch. If the shotgun fits properly and the shoulder mount well practiced, a bead is unnecessary – mid-barrel or otherwise. Just my two-cents worth on the topic…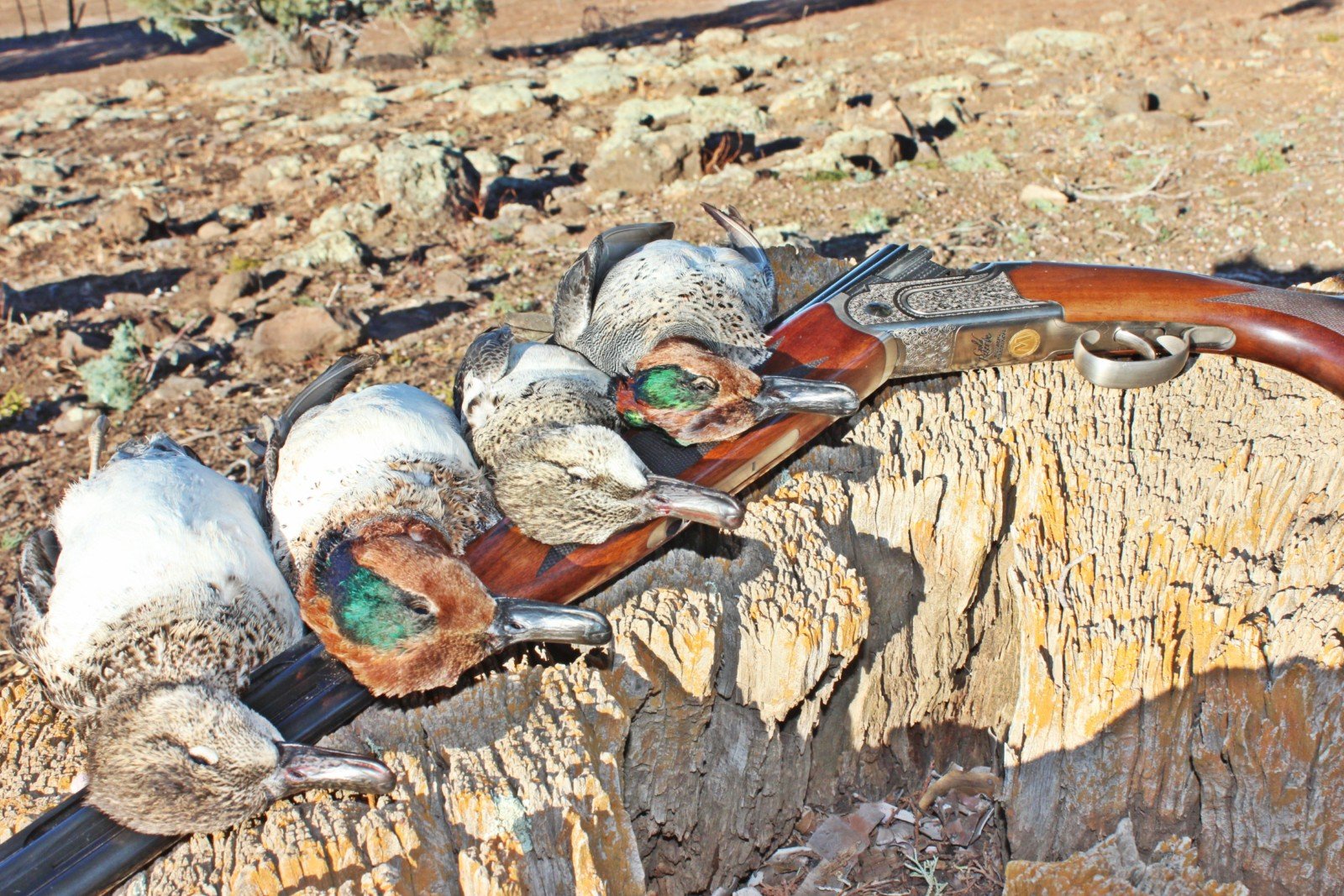 PERFORMANCE
The Mossberg Gold Reserve .410 handles like a dream. It points quick and swings smooth despite its light weight, which can precipitate target "overrun" even in the hands of experts. The gun is nicely balanced, so adaptation for the modest mass came quickly. The thin recoil pad provided snag-free mounting to the shoulder, as advertised. Test patterns centered a little above the aiming point for each of the five chokes, and with each load tested. This is common fare for target guns to facilitate hitting targets that climb as they move away. Factory shells tested included 2-1/2 inch 1/2oz. Winchester AA target loads in #8 and #9 lead shot, 3-inch 11/16oz. Remington Express XLR game loads in #6 lead, and 9/16oz. Hevi-Shot #6 bismuth waterfowl loads. Handloaded 2-1/2 inch shells tested included 1/2oz. target loads of #8 and #9 lead at 1250 fps, and 1/2oz. non-toxic loads of #7 TSS (Tungsten Super Shot) at 1300 fps.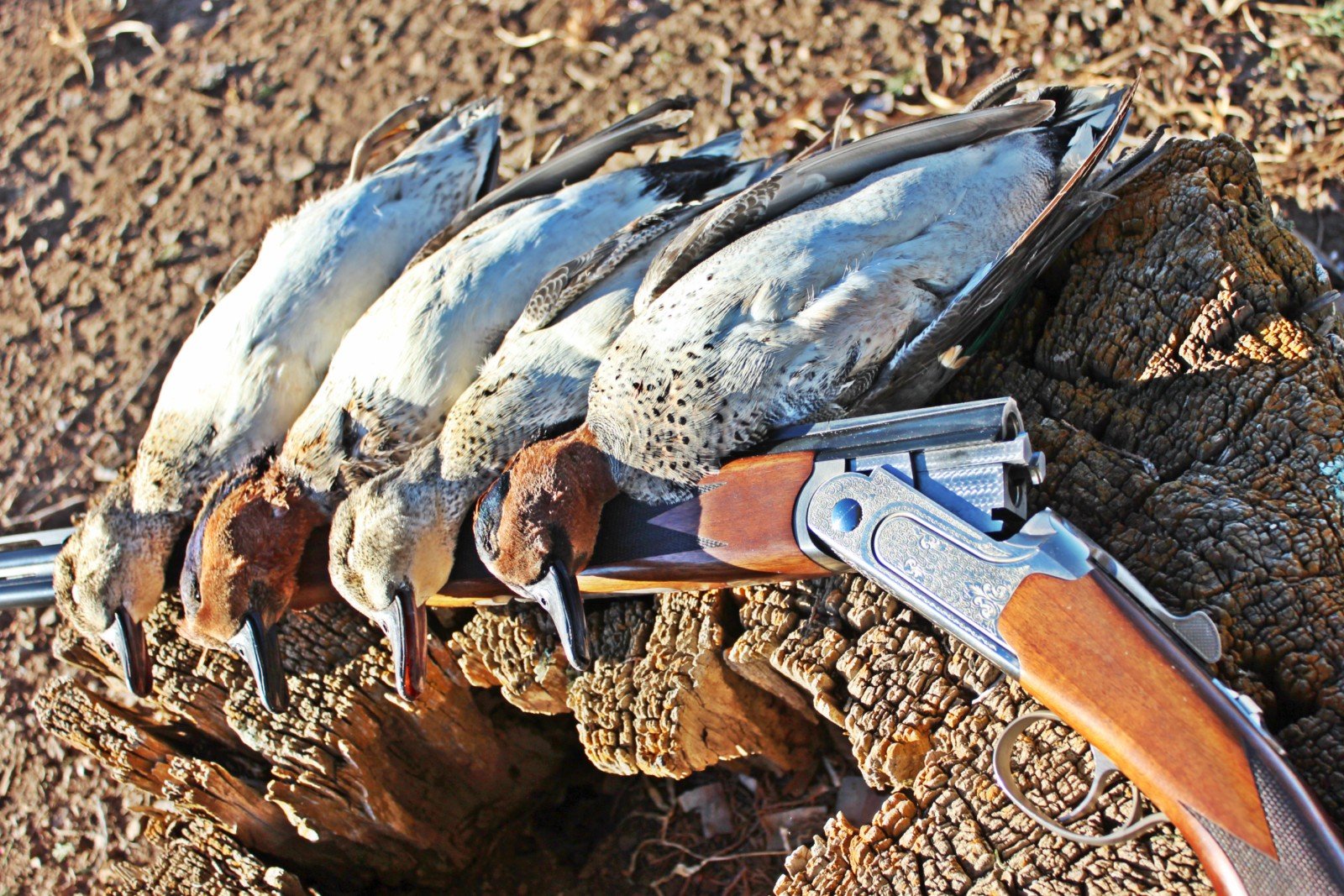 Most of the shells tested produced 50% or greater patterns at 25 yards, as expected. The two tightest chokes – full (0.393 inch) and improved-modified (0.395 inch) – produced similar patterns that were a little more dense than those produced by the three more open chokes – modified (0.400 inch), improved-cylinder (0.404 inch) and cylinder (0.406 inch). These last three produced patterns that are virtually indistinguishable from one another, undoubtedly due to the minute differences in restriction of just two- to four-thousandths of an inch. Despite the pattern similarities, the 5-choke set is a very nice performance feature. The 2-inch tubes have color-coded rings at the muzzle as well as lettering for identification. A knurled section at the muzzle end makes them easy to change with the fingers if not over-tightened. A key is provided, and slots for the key are hidden by the colored rings – a very nice touch that serves to protect gun case linings. Beretta, are you listening?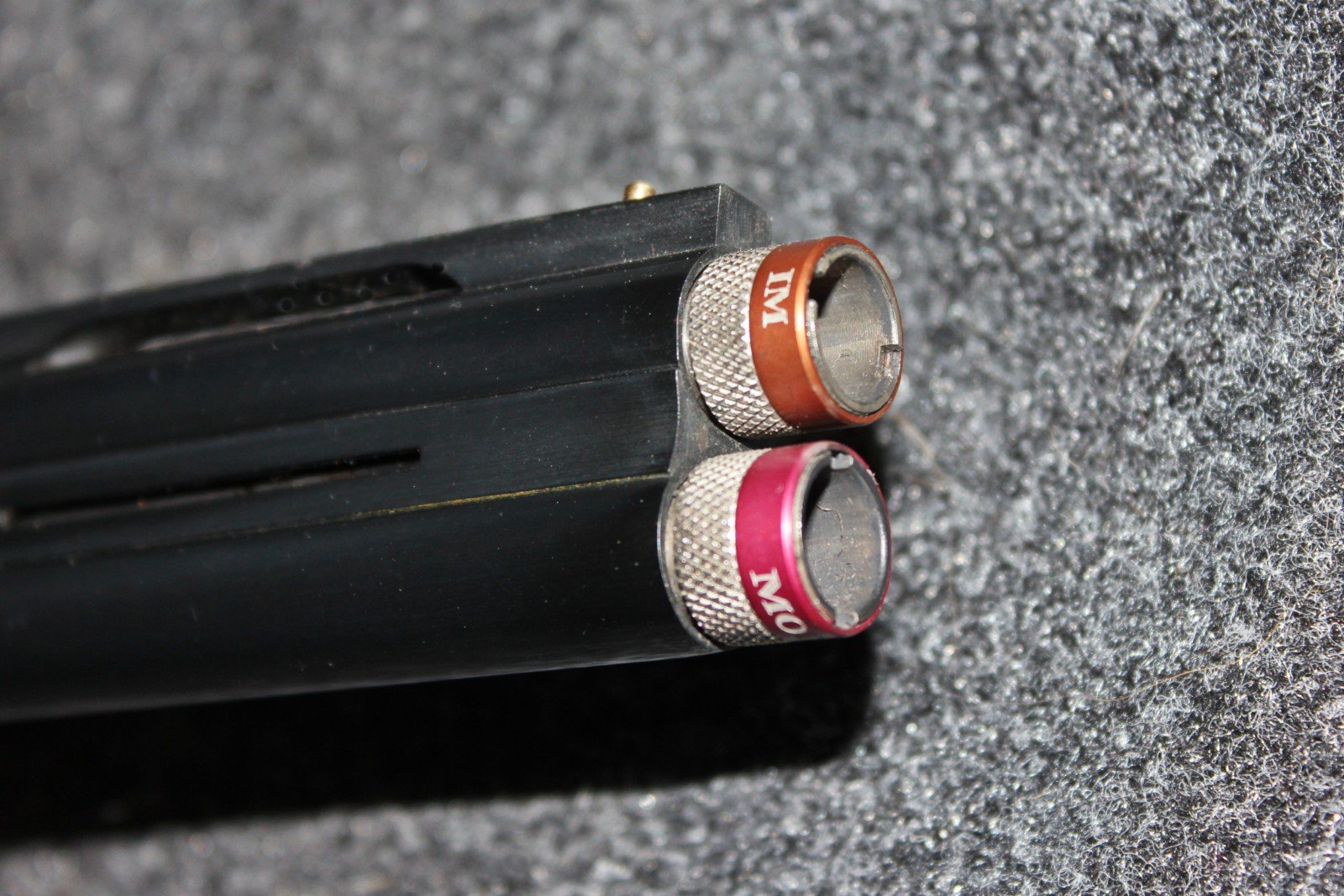 In the field, the Gold Reserve proved to be a legitimate and highly lethal game gun, despite the tiny .410 bore. My results on waterfowl were of particular interest. As noted above, the bismuth factory loads dropped ducks dead from 35 to nearly 50 yards, and the TSS handloads folded big ducks with multiple pellet hits out past 60 yards! Remarkable. Furthermore, table fare quality was excellent, with the birds not "shot up" badly (with one notable, close range exception!). The comparatively smaller size of the extremely dense and hard-hitting TSS, compared to other non-toxic pellets like steel, accounts for this added benefit.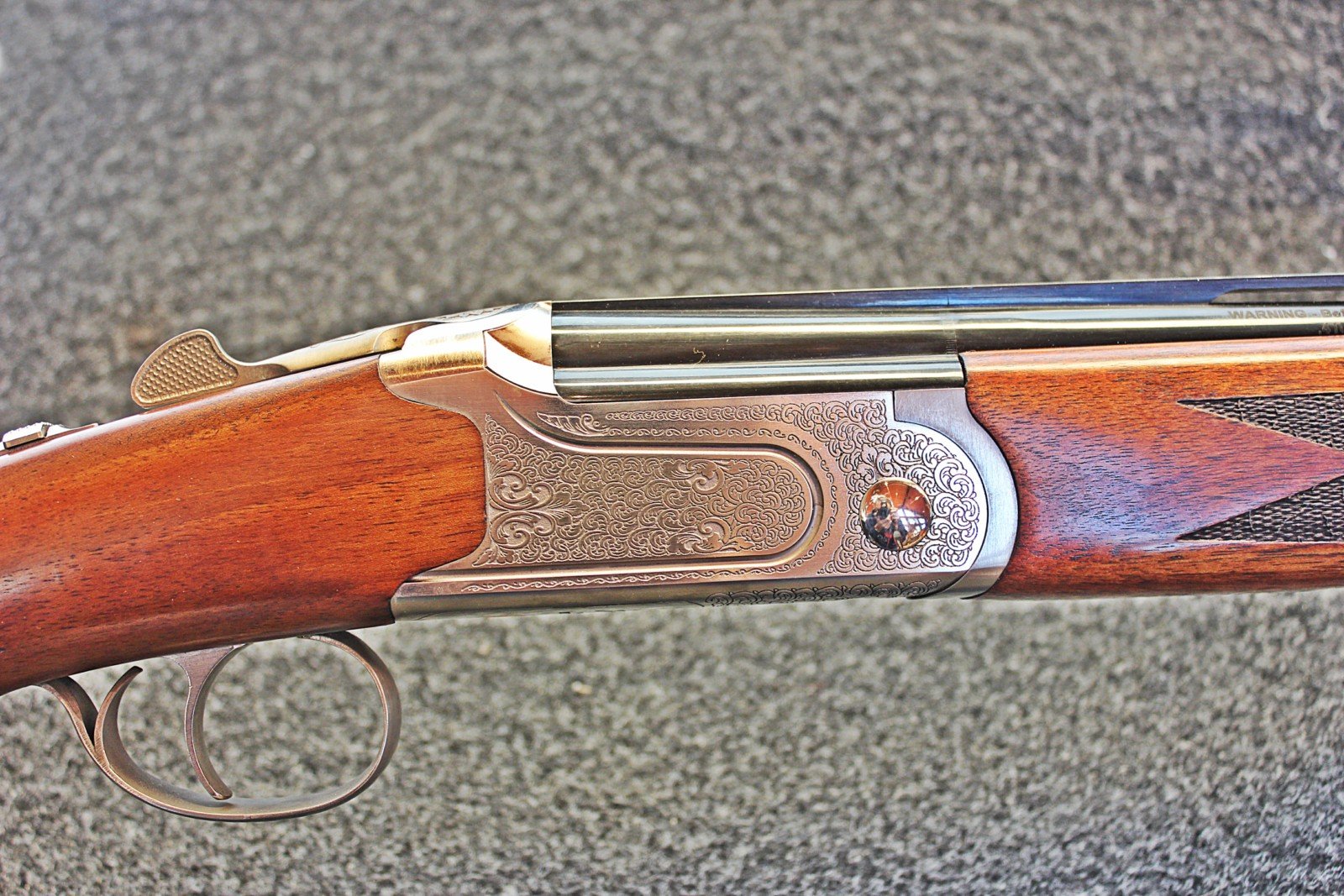 If you've admired magazine photos of upland hunters carrying beautiful over-under shotguns broken over their shoulders and longed for this experience, or would like to tour the target course with a stylish and competitive double gun that won't break the bank, or you just like to show off in the marsh or turkey woods with a potent little stack-barrel that can embarrass your buddies toting shoulder-busting canons… you should give serious consideration to the new Mossberg Gold and Silver series shotguns.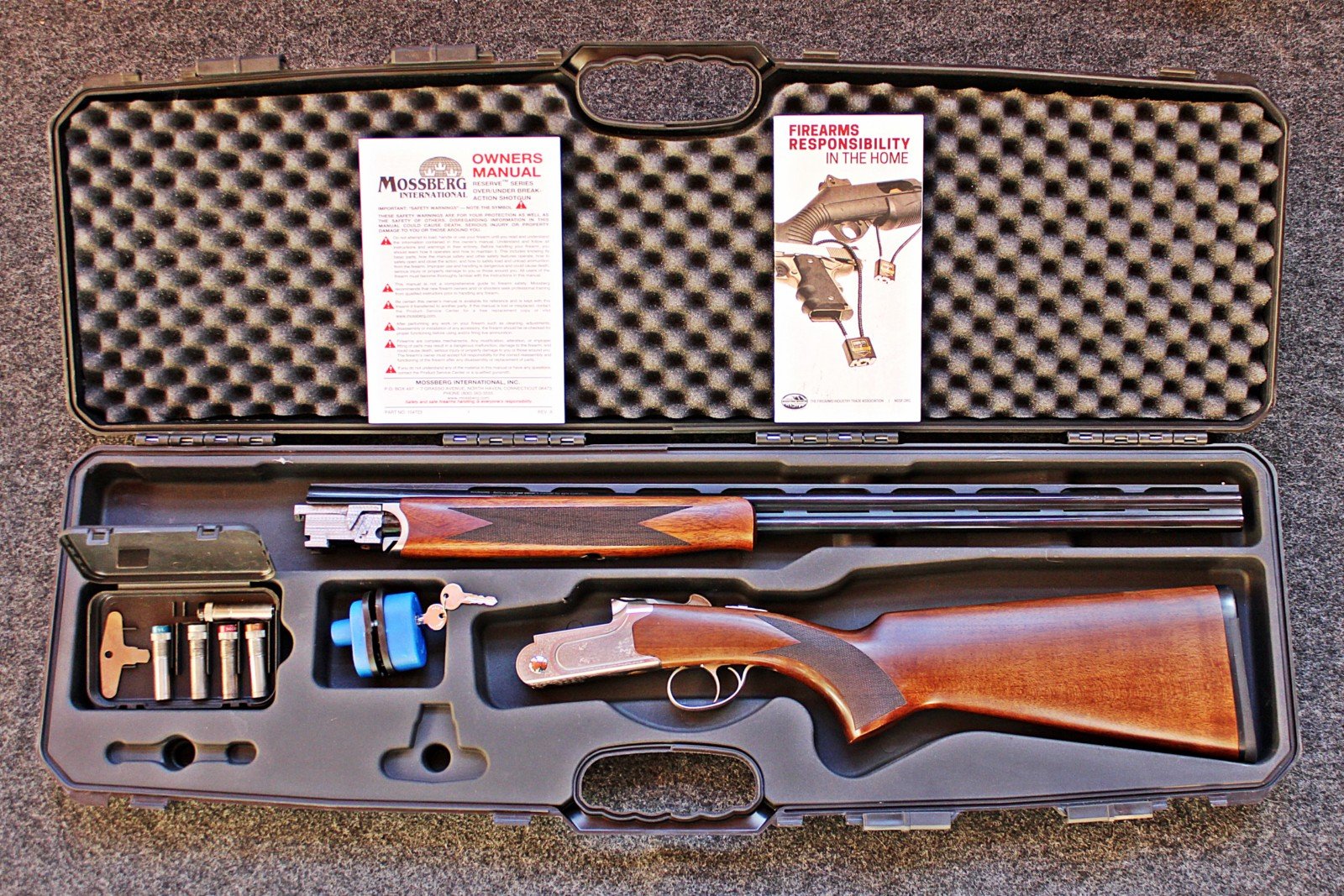 SPECIFICATIONS and ACCESSORIES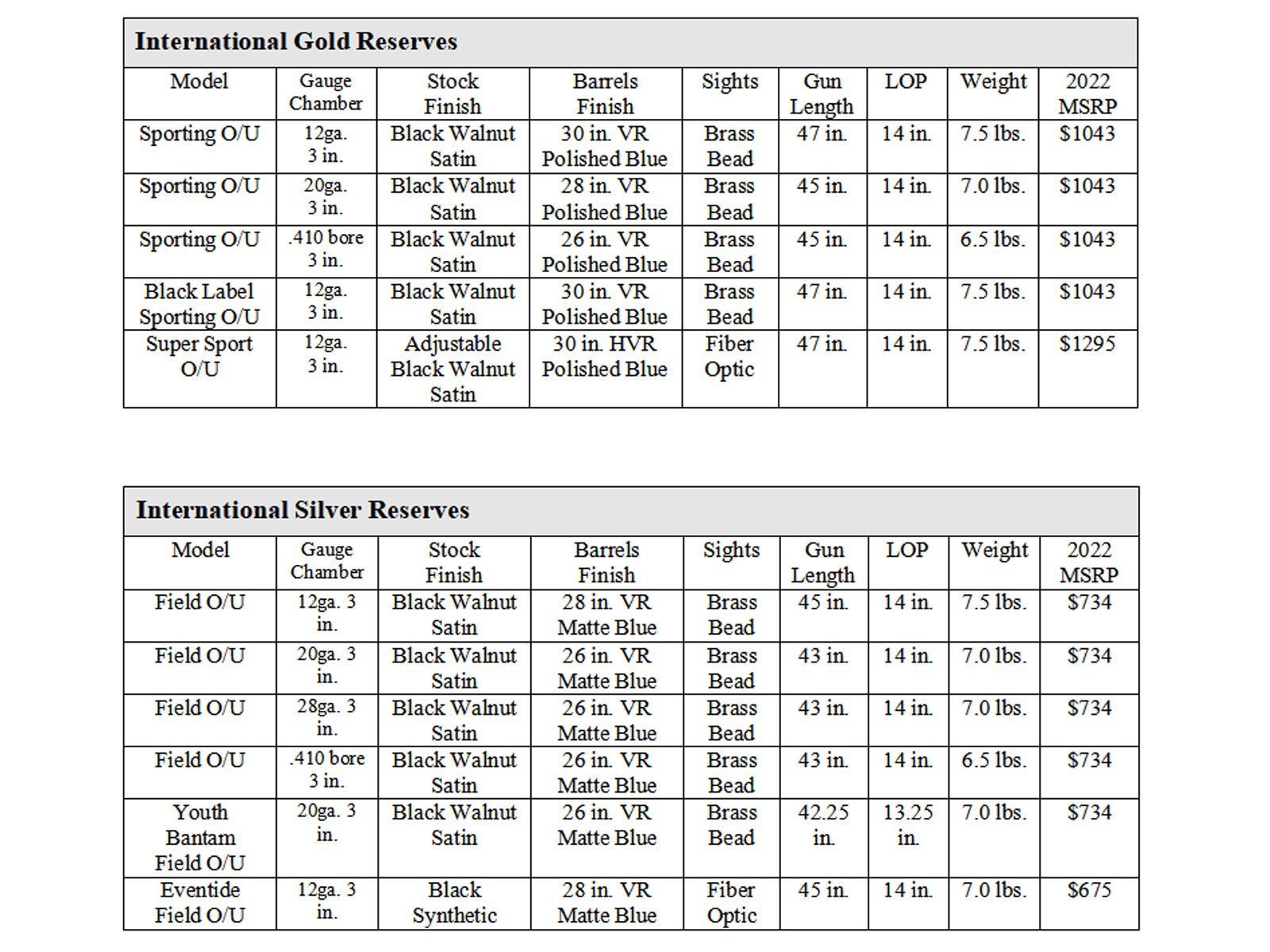 Accessories: Hard case, set of 5 choke tubes, choke tube key, and trigger lock included.