GRITR Sports & Outdoors announces partnership with Leyba Creations taxidermy for sourcing inspirational mounts to enhance its retail operations.
GRITR employees don't just sell gear, we are hunters, fishermen, runners, skiers as well. And when possible – we want to bring our stories back to where a lot of our passions were started.
It is said that picture is worth a thousand words, but a physical object is often better than a thousand pictures when it comes to inspiration.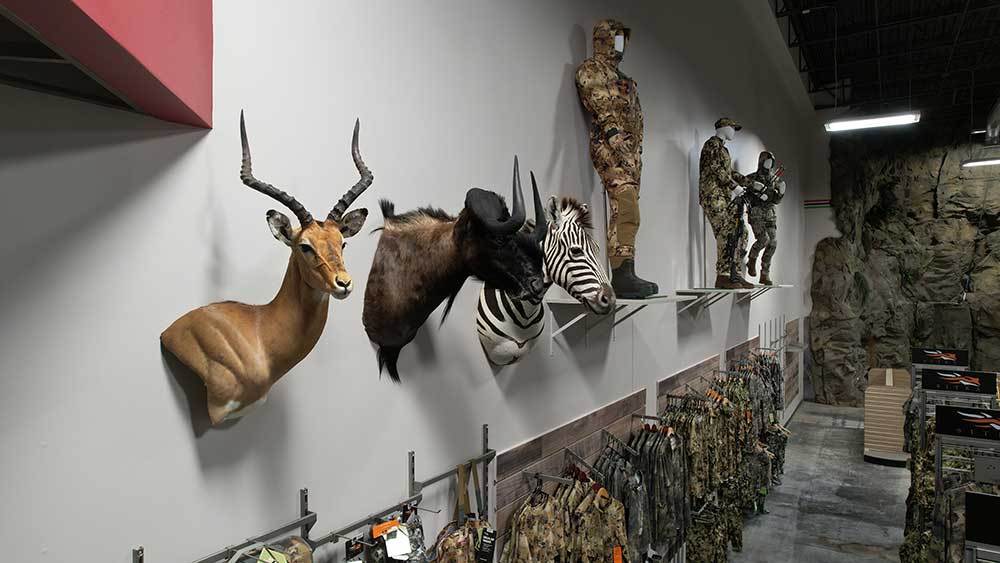 By creating shoulder mounts from some of the animals we hunted along our journeys and bringing them into our retail environment – our goal is to inspire others to go on similar quests. Hunting is conservation. Many animals that we know today as "iconic" – elk, moose, kudu, buffalo – were almost hunted into extinction many years ago. It was the establishment of hunting rules, regulations, agencies and organizations focused on proper management of hunting lands, animal populations and their interaction with the rest of civilization that resulted in proliferation of these animals and return to the healthy levels. But all of these efforts would be in vain if we, as people, stopped hunting all together. And let's face it – nature is no longer wild – so it's important to steward our lands and our hunting in a way that ensures that our children and their kids have the same opportunities as we do.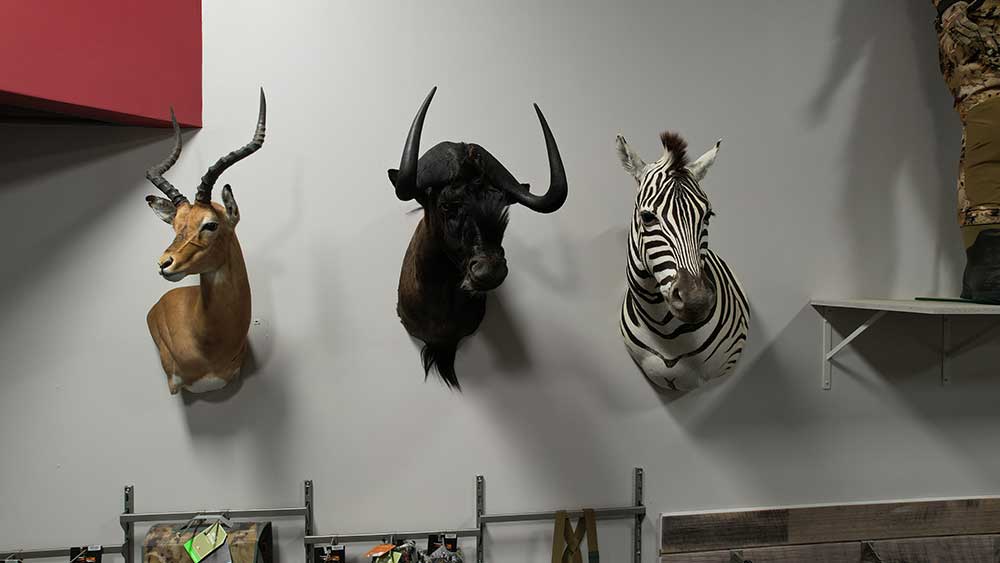 ---
GRITR Sports & Outdoors (https://gritrsports.com) is an omni channel retailer with several outdoor/specialty stores, websites and marketplace presence on Amazon, Ebay, Walmart and GunBroker.
---
Leyba Creations (https://www.leybacreations.com) is a family owned business run by Lucus and Christina Leyba in Cebolla, New Mexico. Lucus has been in the business of creating unique mounts for the last 20 years with specialization in mounting lions.