It has happened. Your community has grown to the point you can no longer shoot in your yard, or drive 5 minutes to find a spot. Perhaps the ATVers have taken over where you used to shoot, or urban sprawl has forced your hand. You need a range! This was the situation faced in the small community we live in, and here is a short guide on how to solve your problem.
First, organize. Hanging around the gun shops, complaining, will NOT create a range. Host a meeting at a pizza place, and invite all the interested folks to come. Who will be interested? Shooters, gun shop owners, Boy Scout/4H leaders, the local police or Sheriff, heck, invite everyone! Have a short agenda in mind: "We need a range, let's form a club and create one, how much should be dues, what name, next meeting will be … etc."
Elect/draft/suggest some officers – you only need 5 – President, VP, Treasurer, Secretary, member-at-large. Try to have all kinds of shooting represented – competitors, hunters, plinkers, shot gunners, whatever else your people want to do. Then, create ways to communicate with your community. At the least, have a P.O. Box, a cell phone, and a web site. If you don't, folks will think you are not serious, and that you are just some guys who don't want any input. Trust me, even the smallest community has some talented people with hidden skills that will help – look to your retirees, who have the talent and the time to help.
Become incorporated – it's neither hard nor expensive, but it's well worth it. Plus it is critical for the next step – obtain 501c3 tax status. It opens all kinds of doors for people to give you money! People and companies prefer to donate to public entities that are doing good for the community, and at the same time get a tax break. There is grant money out there, but much of it is restricted to tax free charities – 501c3 organizations.
Now, it's time to find a site. The elements to consider include:
Can we build a safe range here – not just for now, but 30/50 years from now? Is development moving this way? Could we be shut down in the future?

Is this close enough to town? There is no point in building a range that is too far away. In most areas, folks will only drive about ½ hour to shoot. Big cities are exceptions, of course.

Is this an environmentally sound place to build a range? We invited the state Environmental Quality representative to look at one site we liked, only to have him show it would be subject to seasonal flooding due to the lay of the land. We had to look elsewhere.

Is the land available? Is it private land that the club could buy or lease-to-purchase? Is it City, County, State or Federal land that you could get a long term Special Use Permit to use? (Our site is in a National Forest, more difficult to get but protected from future encroachment.)  Does it have drainage or wind issues? Will the road be accessible during heavy rain, or after a snowstorm? Is there enough land to host all the types of shooting your members want to do? If it is private land, can you afford enough to protect you from future development and encroachment?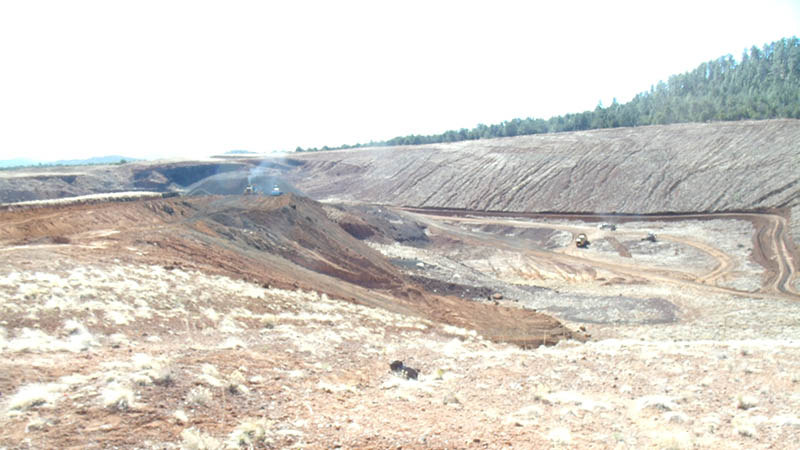 If your proposed site meets these criteria, it's most likely time to contact the Range Development folks at your state Natural Resources (Fish & Game) agency. They have the experts and expertise to look your work over and make suggestions to guide you in the right direction. Most important, they have access to Federal Pittman-Robinson funds.
The P-R bill, passed in 1937, was a response to requests from sportsmen for a tax on hunting and fishing equipment sales. The money is to be used only to increase opportunities for hunting and fishing. That includes helping hunters become better shots, thus reducing the number of game animals shot and wounded, but not recovered. Thus the funds can be used for range development.
Next up is creating a business plan – your local community college can help you here. What do you want to do, and how will you pay for it? What is the order of development, what is the projected cost, what will be your income stream? All of this needs to be in place before you go looking for money, or you can only expect to be turned down. Serious people plan ahead, and they can say how they will match grant funds and what their expected income will be. Do not expect to walk into a firm and just ask for money, and then be able to walk out with a check. Be ready to prove that you are approaching this as a not-for-profit business.
Not-for-profit does NOT mean you cannot have income. It just means that no one benefits from it. Every penny in our club gets put back into the range. You can have employees or use volunteers as Range Safety Officers and a Range manager. Our RSO's are expected to donate 8 hours a month, but in return, they can shoot at the range when it is closed to the public. Train your RSO's, and insure they have first aid, CPR and AED training. Most important, they must greet everyone with a smile, and learn to speak softly (unless there is an immediate threat of injury).
Because we are close to town, we have chosen to only sell eye protection, ear plugs, and a single type of target. We do not want to compete with our supporters.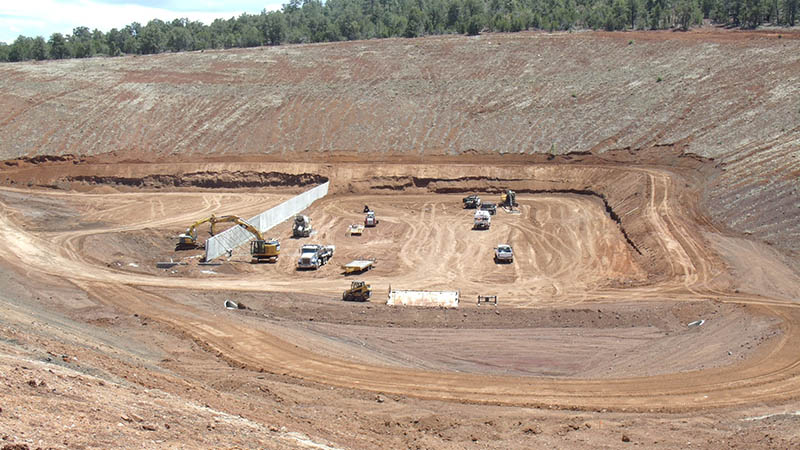 At the same time you are getting started with G&F, start making friends with those who can back you. Who are these friends? City and County Governments, local police (particularly if they do not have a range to qualify on), trail hikers, horse people, ATV clubs, restaurant and motel owners, and anyone else who may see a positive impact from creating a range. We sold these groups on the idea that a safe, supervised, clean range would cut down on noise, trash, and potential danger from "wildcat" shooting in the National Forest. We also joined the local Chamber of Commerce, giving us access to local businesses who would benefit from folks coming to compete on our range, stay in their motels, and eat in their restaurants.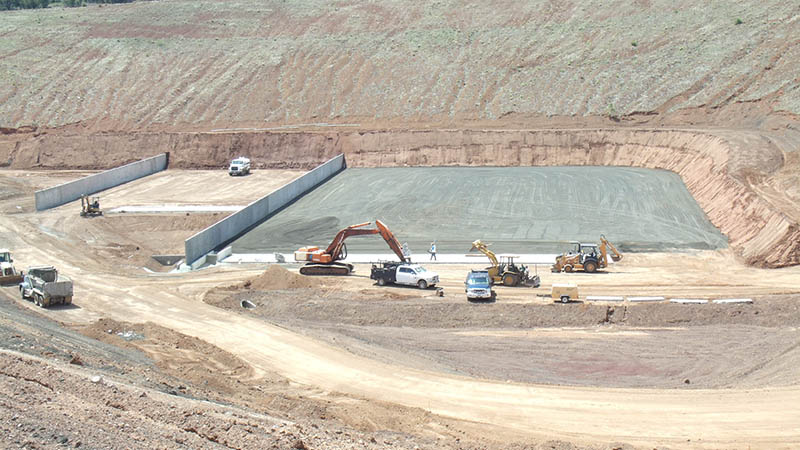 At some point, you are likely to have a public event – with the Forest Service, it's called a "public scoping," where the general public gets to look at the plans, and comment on what you want to do. We looked outside the local area, asking for help from the State Rifle & Pistol Association and Citizen's Defense League. Both groups sent out e-mails to their members, asking them to look at the project and send letters or e-mails. Our scoping meeting had the largest turnout of any held for this Forest, and the Forest Service and Game & Fish were asking how we got so many people to attend – over 175!  Thanks to these groups and our local efforts, over 400 comments were received, with no negatives!
Be ready to deal with environmental issues – G&F can help here, with copies of the EPA "Best Practices for Shooting Ranges." Expect to follow their suggestions to the letter as, like it or not, failure to comply means your range may be shut down in the future. Lead mitigation and recovery is a fact of life, so be ready for it. You must have a plan and execute it, or expect to face heavy fines and closure.
Look among your local folks for grant writers, experienced contract administrators, heavy equipment operators, perhaps a web master and an accountant who may donate their expertise to your worthy cause. Carpenters, electricians, and plumbers, along with grant writers and public relations folks are all needed.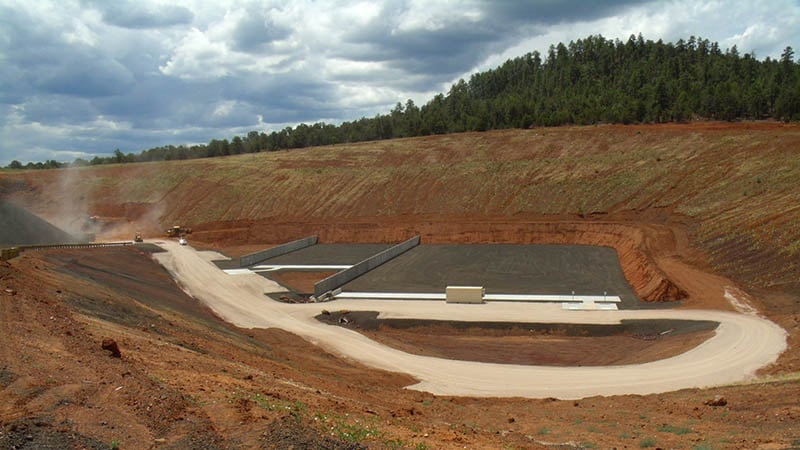 Finally, your leadership must be open to the ideas of others – as the saying goes, many heads are better than one. But they must "keep their eye on the prize" of opening a public range. Personalities and cliques must be suppressed – the range is the only thing that matters. Listen to everyone, but set aside anything that does not lead to opening the range! Once you have the land and Use Permit, and construction is complete, the first shots go down range and your team will realize it was all worth it.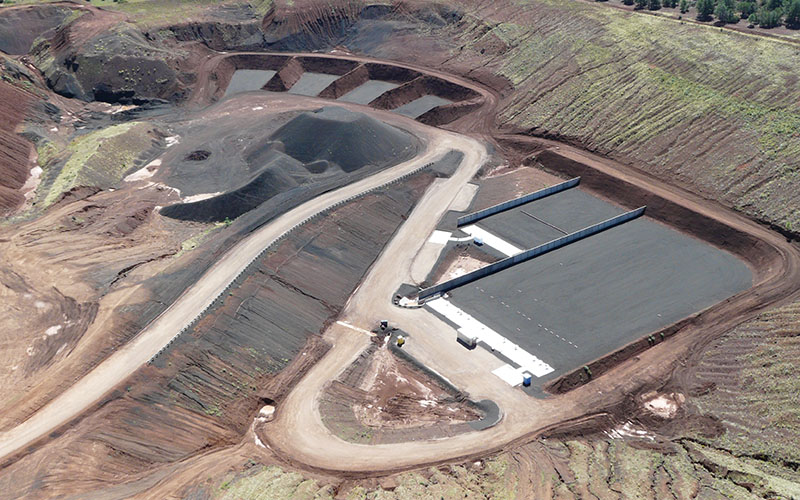 I am writing this 2 days after our range opened to public acclaim. We had the Game and Fish Director and his top aides, a representative from the Governor's office, the Game and Fish Commission, folks from the Forest Service, and over 100 regular folks. We were in the local paper, on local radio, and had banners flying out on the nearest highway.  On the first weekend we had everything from a flintlock rifle to a chassis gun bolt action!
So I can say that this plan works!