By David Link

Father's Day is a great chance to get out and enjoy the outdoors. While some families have a set tradition that they celebrate year after year, those that don't have an opportunity to try something new or revive an old activity. In case you're still not sure what to do with Dad this year, we've put together some suggestions so you can enjoy the outdoors with Dad this Father's Day.
Go Fishing
Fishing is probably the most popular outdoor activity to do with your Dad on Father's Day. After all, turkey season is over and most of the other hunting seasons are on pause, so fishing is the most accessible outdoor activity available at this time of the year. The thing about fishing is it gives you a chance to talk with Dad whether in the boat or on the bank, and of course you can see who catches the biggest fish. If you live in an area where you can keep the fish you catch, be sure to join Dad in cleaning them afterward.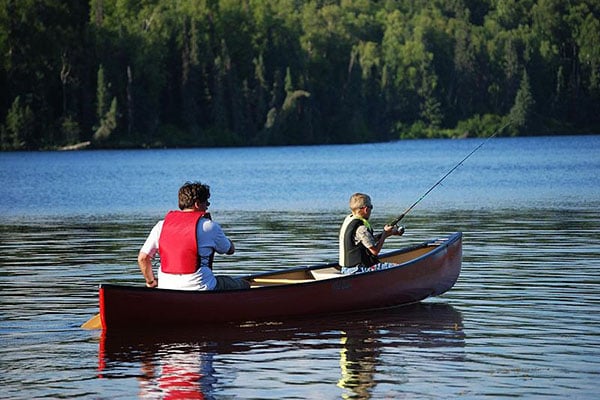 Go Plinking / Shooting
If you're able to round up some .22 LR rounds, which can be a great Father's Day gift if your Dad owns a .22 firearm, then spending the morning or afternoon plinking at the range can be a great way to have some fun with Dad. You don't have to be a member of a rifle range if you can find a suitable area to set up your own targets. Good scouting suggestions for a impromptu range include a hillside to shoot towards that will absorb the rounds before they travel too far and a remote location where there are no nearby houses or public areas. You can set up your own targets and practice with the .22 as well as other firearms if you so desire.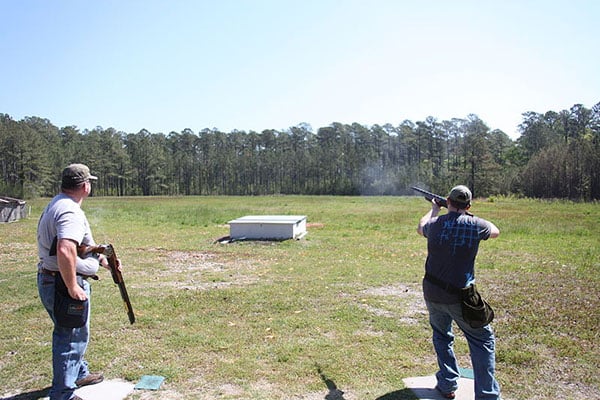 As an alternative, you can also throw some clays with your Dad if he's more of a shotgun enthusiast than a plinker. Good news is shotgun shells will be a bit easier to stock up on vs. .22 LR ammo, and a couple boxes of clays won't cost you too much. If you're not too handy with the clay thrower (unless you own a mechanical thrower), then you can ask Dad to teach you proper form so you can get some good clays up in the air for Dad to take aim at too. Whether you're plinking or taking aim at clays, this could also be an opportunity to strike up a friendly competition with Dad to see who can land the most shots.
Catch A Ballgame
Yep, America's pastime is still a great Father's Day activity (as long as your Father likes baseball that is). Many ballparks have Father's Day giveaways, so make sure to arrive early so you can snag an extra gift for your Dad. You'll want to bring some sunscreen for those day games as well as a little extra cash for concessions, but a ballgame is a great place to catch up as well as catch some fresh air. One other suggestion, you can bring those compact pair of hunting or birding binoculars to the ballpark to get a closer look at the action.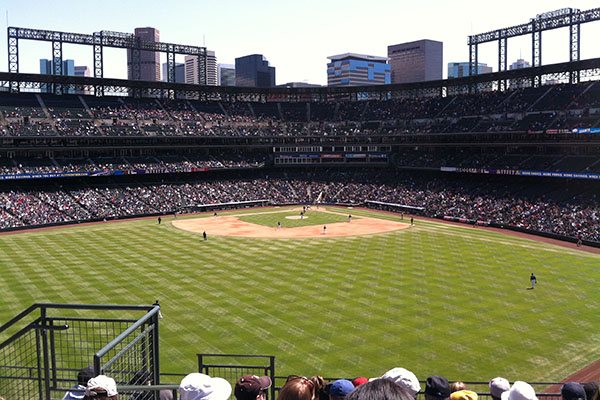 Go On A Hike / Bike Ride
Sometimes the best place to spend Father's Day is just in the calm of the outdoors without any other goal than to see what is over the next ridge. Check out local sites and state parks to find suitable trails, and if you live in a warmer summer climate, consider taking an early or later hike or ride to beat the heat. Be sure to pack that water bladder or several bottles of water, and don't forget the binoculars either. You can always take slight detours like to check out potential fishing spots, look for antler sheds or game trails, or just eat some lunch next to a calm stream.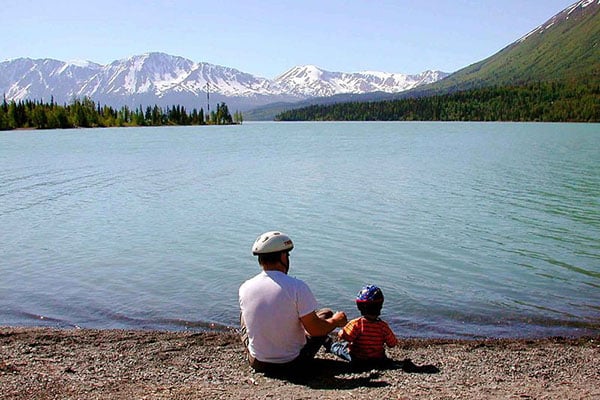 Take The Weekend And Go Camping
You can combo a hike with a longer camping trip if you've got more than just Sunday free. Search your area for available camping sites and be sure to get an early start as they can fill up quick on weekends like Father's Day. Pack the tent, sleeping bags, fold up chairs, cooking kit, lanterns, bug spray, sunscreen, and other camping gear early and be ready to head off either Friday evening or early Saturday morning. Pick out a special meal like kabobs, steaks, or Dad's favorite for Saturday night. Just make sure to check the weather in case rain threatens the weekend.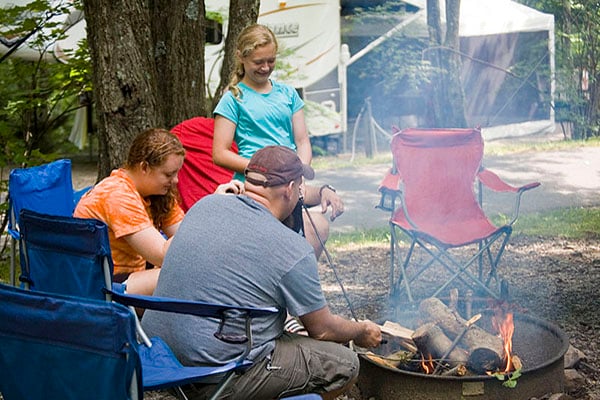 Closing Thoughts
For many, Dad was the first person who exposed you to the joys of the outdoors, so make sure to repay the favor today by taking the opportunity to enjoy the outdoors with him once again. Of course, everything listed above also counts for Grandpa too, and if you can get the two together, then all the better. One other recommendation, if you can get up early and join Dad and Grandpa for breakfast, then you'll start the day on a positive note and be able to catch up with them before you head out into the outdoors.
Image one / thumb, two, four and five courtesy of Wikimedia Commons.