By Guy J. Sagi

The Yukon is legendary for big moose bulls, but if you're looking for an unusual experience—one that still provides a good chance of bagging the biggest deer species on earth—there's this island off Canada's eastern shore that offers a slightly different flavor of adventure.
Newfoundland is probably best known for whale, iceberg and northern lights watching. Its history with big and deadly chunks of frozen water dates back to the Titanic. When that fateful SOS—really CQD at the time—went out in 1912, the series of islands that makes up half of Canada's Newfoundland and Labrador Province was the closest land mass. It's almost ironic the capital city of St. Johns is also home of Signal Hill, where Marconi sent the first successful transatlantic wireless transmission in 1901.
Add Leif Ericson and his Vikings establishing a settlement here long before Columbus ever sailed, and it's little wonder Newfoundland's big-game hunting takes a back seat in its tourism efforts. Some of North America's biggest black bears are here, though, and there's a good chance of taking a moose with an antler spread of 50 inches or more. Coupled with a healthy population of woodland caribou, it's a mystery why more hunters don't recognize the island's wealth of wildlife.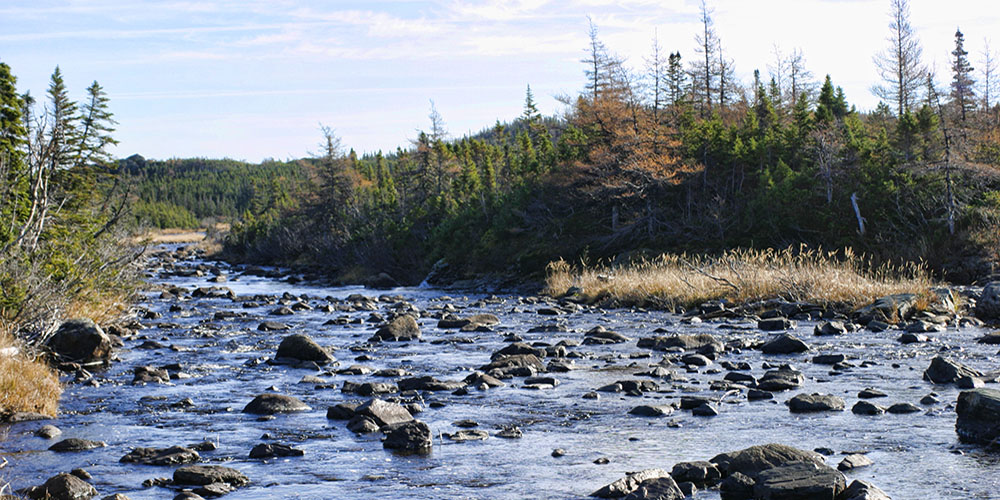 The fact it's readily accessible from the eastern United States probably plays a role in distancing it from exotic-hunting status. Don't let the proximity fool you. It offers the kind of challenges guaranteed to make a trip an unforgettable experience.
My first obstacle—other than unwarranted worries about declaring my firearm upon entering Canada—came when my rifle case rolled off the plane in Newfoundland. It had a mysterious hole neatly drilled into the side that allowed me to put my finger through and touch the scope.

I marched straight to Air Canada's customer service counter, declared my problem and told the representative he could have the honor of opening it first. He unlocked, picked up my rifle, checked that it was unloaded, never pointed the muzzle dangerously, kept his finger off the trigger and methodically looked at the ceiling through my trusty Leupold VX-III 3-9X.
I've done a lot of traveling with firearms, and in all my years have never seen anyone from an airline properly handle a gun. The hole was a mystery to him, but whatever invaded that polymer case—a bolt in the bulkhead that ground in during the flight's vibration, I theorize—also took the finish and some metal off one of my optic's bases. The glass looked good, but he offered to include it in my claim, "just in case." The icing on the cake in the encounter was the subsequent conversation about moose hunting.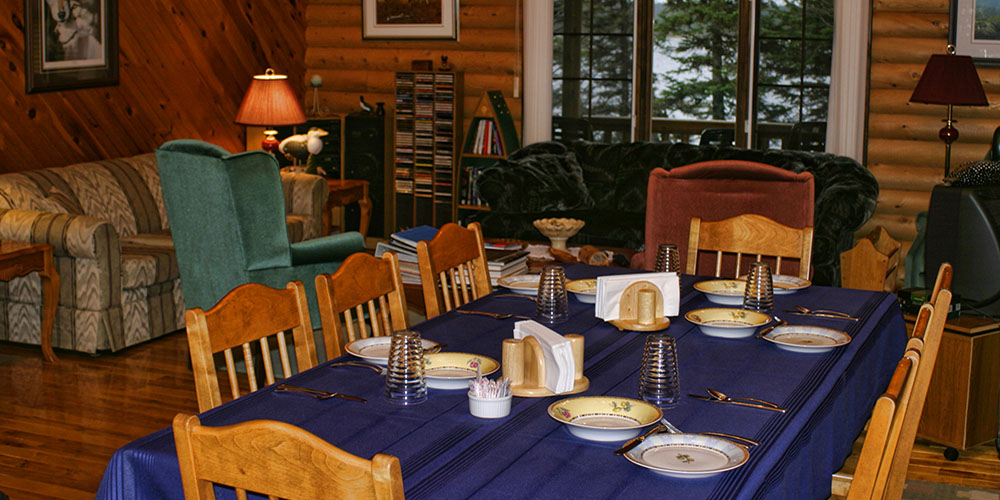 During the drive to camp, which in reality was a luxury accommodation on the north end of the Island at Tuckamore Lodge, my nervousness that the rifle would never find the bullseye was verging on paranoia. When I connected with my guide, I asked for a place to check my zero. Planes vibrate, landings are hard and baggage handlers can be gorillas, so that's always my routine, but the missing bluing and metal shavings on the front base put a priority on the procedure.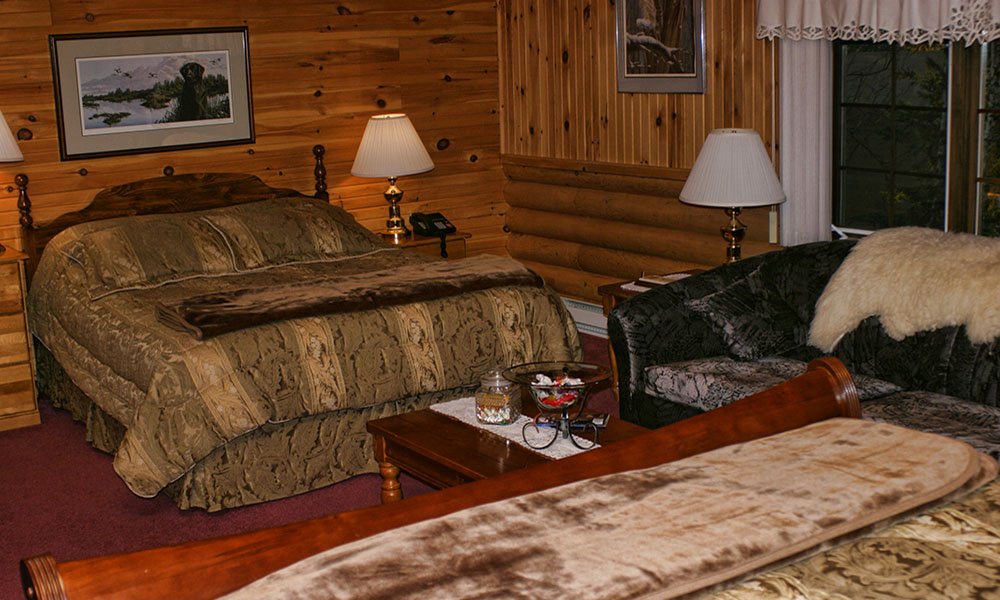 It took nearly a full box of ammo and a reticle adjustment so far left that I thought I was going to run out of clicks to dial the rifle in again. The bent base wasn't terminal, but it took long enough to overcome that my guide lost confidence in my marksmanship. I can't say I blame him, but my trusty Remington 700 BDL chambered in 7 mm Rem. Mag. is the kind of comfortable friend that's always reliable, and it connects consistently at long distance when I do my part.
The owner of Tuckamore Lodge works hard at pairing you with an appropriate guide, requesting you fill out a fitness/health questionnaire long before your trip. I made the mistake of declaring myself in good shape, so I was with a mountain goat who could have qualified for the Olympics in marathon. The first day was eight miles across open and unfamiliar terrain with murky water at the base of the grass. One misstep, he warned and you'll be stuck up to your knees. "There's no Coast Guard to rescue you up here," he ominously proclaimed with a Newfie accent that reminded me of the Swedish chef on the Muppets.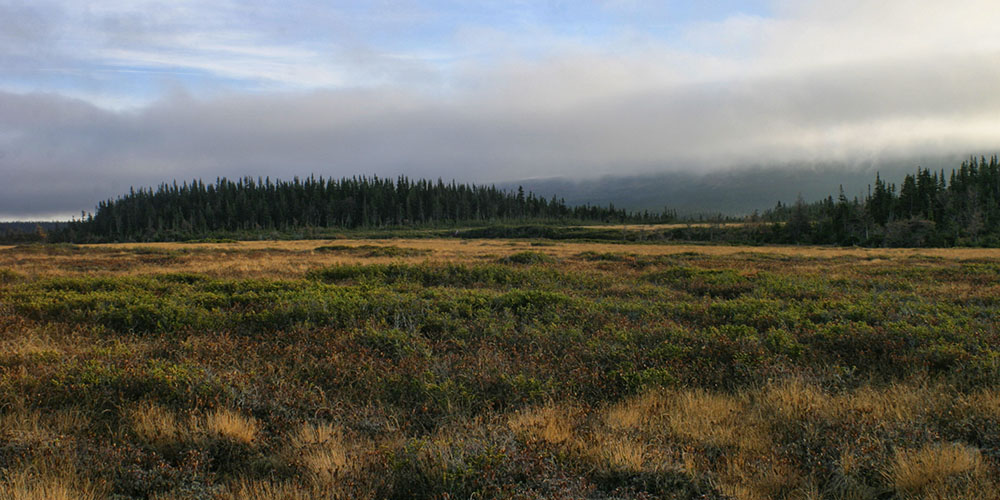 We saw some moose, even waited as one big bull browsed toward us in the short evergreens, but it spooked, as did the rest. The rut was over and calling pointless, so the plan was to cover a lot of ground.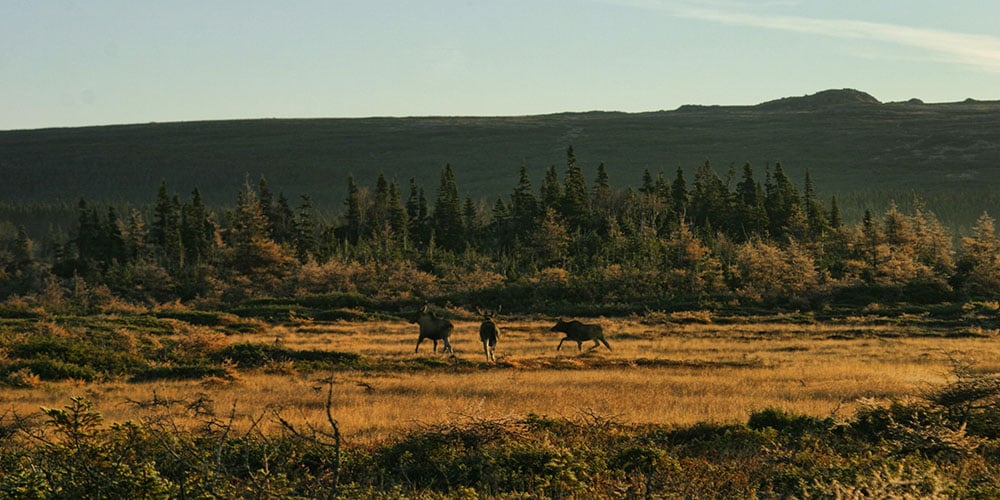 The next day was four miles, but the return trip felt like a death march after the unthinkable happened. Crossing a particularly wet area, I stepped in one of those "bogs," sinking up to my kneecap. I reacted instantly by trying to jerk my leg free before it sank deeper—big mistake. I heard a "pop" and suddenly forgot about the cold water and mud invading my boot. To get into the truck that evening I had to grab my pants above my kneecap and lift the nearly lifeless limb into the truck.
Thankfully, there was a doctor and his wife in the lodge also pursuing moose. He couldn't offer a definitive diagnosis, but he was traveling with over-the-counter medication to keep most of the swelling down.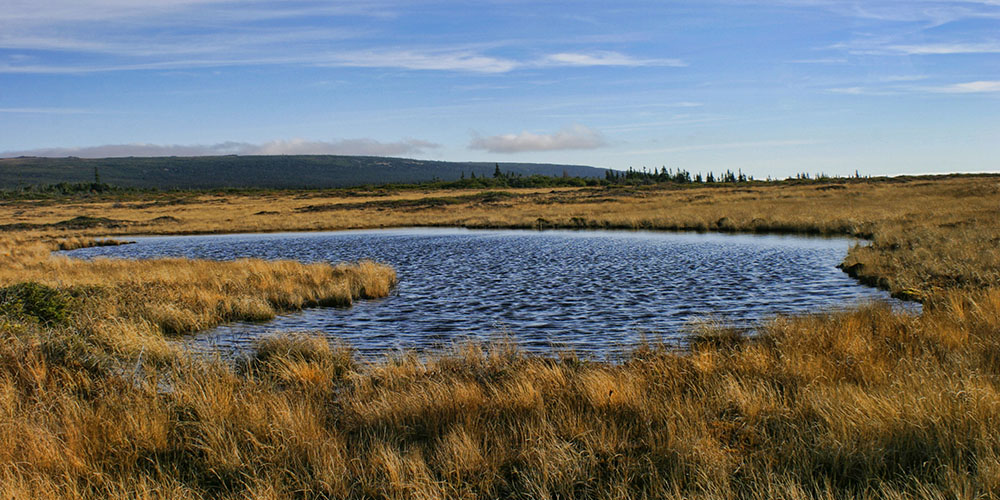 Out of necessity, the hikes were shorter the next two days, but the hours afield every bit as long. We worked areas just off the Atlantic beach, where I was told the moose are often attracted to salt that accumulates after high surfs evaporate on the rocky shoreline.
Two days were left in the hunt and my walk alternated between an ugly limp and dragging my foot. There was no way we were going to cover the kind of ground on that muskeg-like terrain it was going to take to fill my tag. My guide wasn't going to give up, though.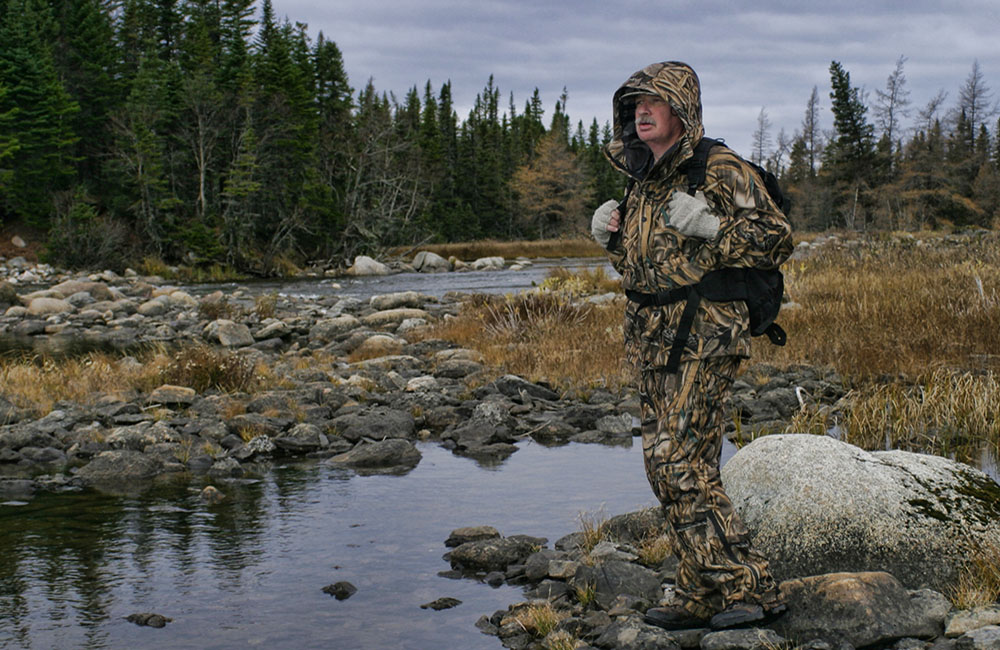 Finally, in the distance a big bull and two cows were lazily grazed. To close the gap we moved from small mounds of evergreens that, at the highest, were four feet tall. It was painfully slow because of my knee, but we kept moving.
Then they moved, slowly, obviously still unaware of our stalk. Moose move fast on that terrain, even at their casual pace, though.
By the time we saw them again the distance between us was even further. I couldn't go on, so I sat down and glassed. The two cows ate their way through a small saddle, while the bull munched on something behind too tasty to leave unfinished.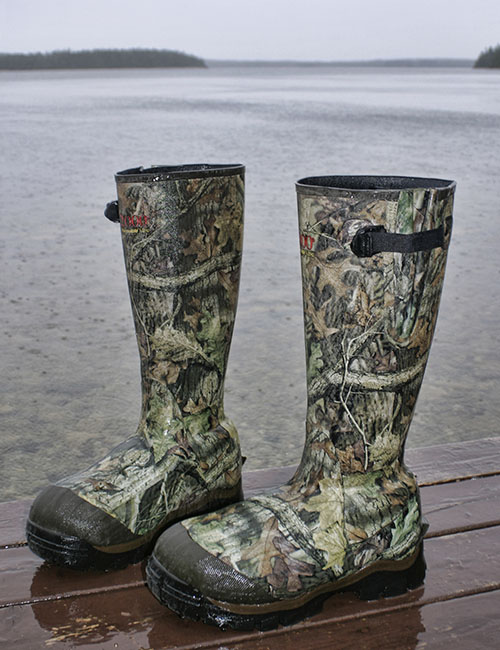 The cows spotted us, stopped in the middle of that slight depression and stared a hole right back through my binoculars. It was a long stare down, long enough that I took a rough guess at the distance and raised my rifle. There was no breeze, so windage wasn't a concern. I practiced at least once a month at 400 and 500 yards with the Remington when I lived in Arizona, but this was at an animal that weighs somewhere around 1,200 pounds, in the field, from the sitting position, with my guide yelling: "Get up, let's move" in his best Swedish chef voice.
There's no way I could go any further, so I put the reticle on the saddle the cows had vacated, said some prayers, and decided I'd only squeeze the trigger if the bull walked into my field of view and presented the ideal shot. By now my guide had decided I couldn't shoot well—this was going to be my first shot of the hunt, after all—and that I'd lost it. It took a while before the bull sauntered in. Unfortunately, it was heading over that rise so all I could see was hindquarters. Still no shot.
I kept the rifle trained on the animal and remised myself to never seeing it again. Then the unexpected happened. It turned as if to take one last look, quartered, I squeezed.
The moose stood there motionless for what seemed like an eternity, and the chef begged me to shoot again. I knew it was a good shot and if I missed a presentation like that, there's no reason to risk wounding the animal. I held fire. The bull fell over.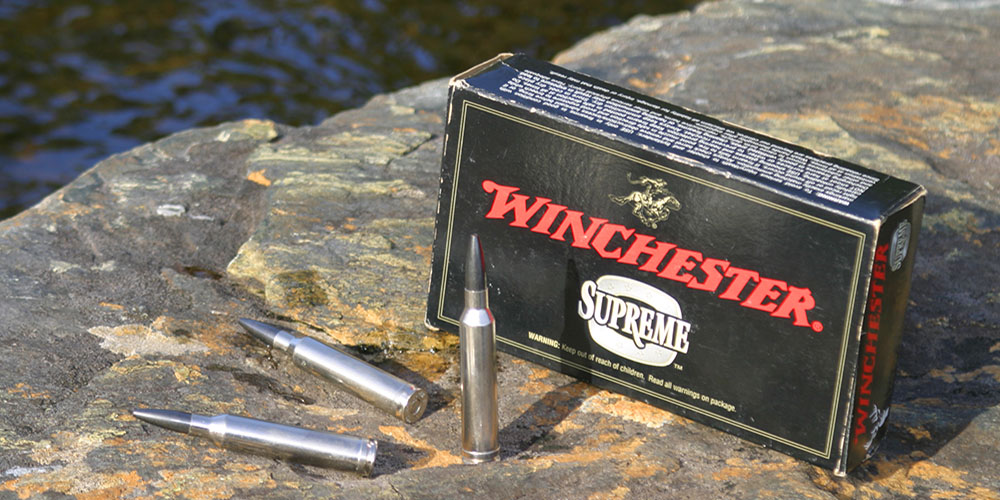 The zig-zag route to the downed animal made it impossible to attempt any estimate of distance. By the time the Argo showed up to pick up the quartered bull there wasn't enough light for the laser rangefinder to get a reading.
I know how far it was—too far for me to do again unless every planet in the galaxy aligns right and I'm carrying a rifle and optic I know intimately. The entry wound was close to where I called the shot, but the bullet partially failed, turned north after entering a lung, nicked the heart and continued its arc until it stopped in the spine. Call it luck, divine intervention, whatever you like. I'm a decent shot with that rifle, but I'd be a liar if I told you I could do it again.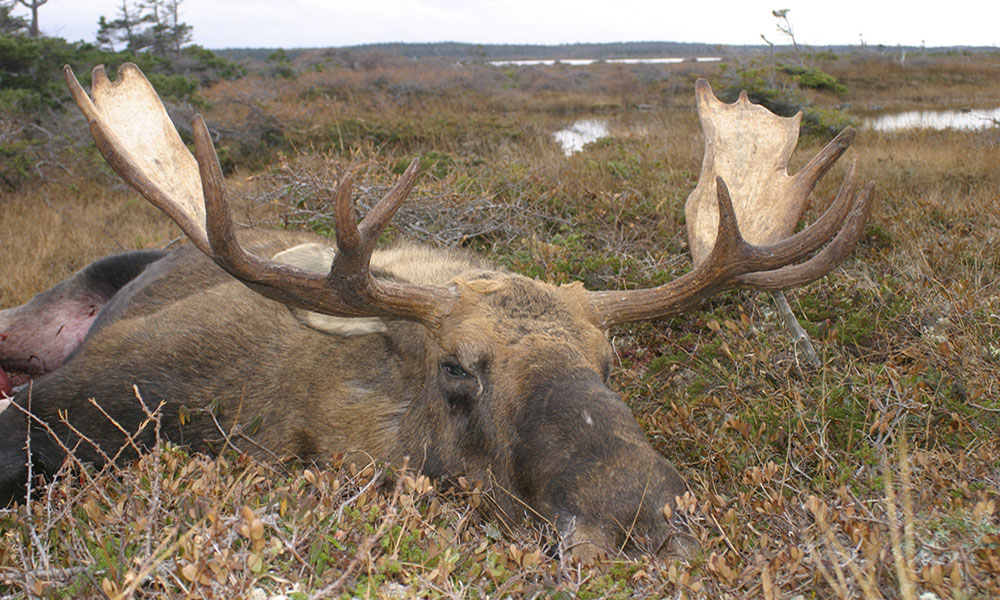 With one day left, my hunt was over with a 49-inch bull in the bag, snow was falling and I could enjoy a little exploring. What I discovered is a spectacular countryside I'd love to visit again, and a welcoming group of people eager to show you around.
That fact was punctuated as I checked in for my return flight. The gal behind the counter processed my rifle, once again handling it properly and safely. When she re-locked the case she told me about her moose hunt with her father a few weeks earlier. That doesn't happen in many places in the states, but it did in every airport I visited in Newfoundland.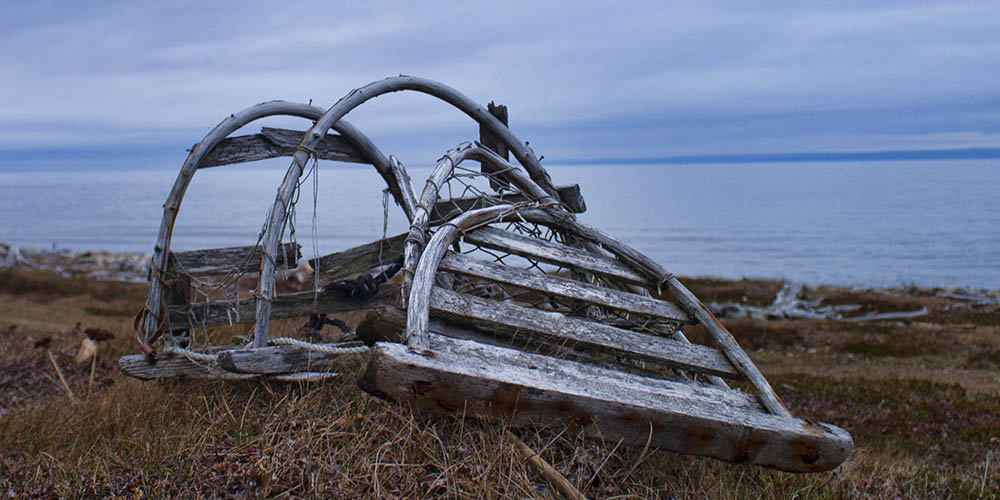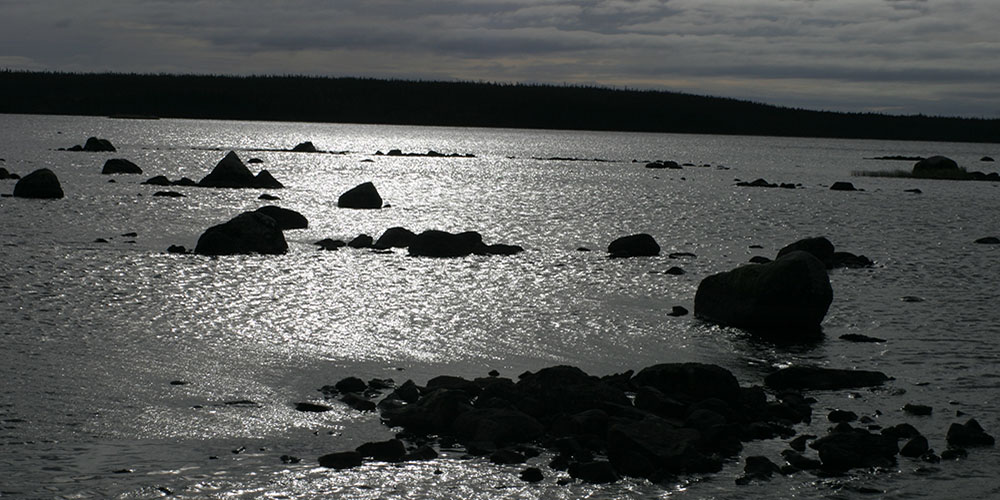 All photos by Guy Sagi.