It won't be an overstatement to say that America is the leader of the world firearm industry. Competition makes brands strive for excellence to win the crowd and no other country houses as many firearm brands under its roof. However, the leading position of the U.S. doesn't depreciate the achievements of oversea firearm manufacturers. There are plenty of pearls hiding on other continents, and American Tactical Imports do the job of seeking those gems and bringing them here.
American Tactical Imports don't exclusively deal in imported firearms, though. They are also a proud firearm manufacturer that produces guns at competitive prices while keeping all the production facilities in Summerville, South Carolina. The company imports firearms from Germany, Italy, and Turkey and specializes in AR-15s of all shapes and sizes. They also import AK-47s, 1911 pistols, receivers, stocks, and other firearm components. Here're reviews on some of their items you can find on Gritr Sports.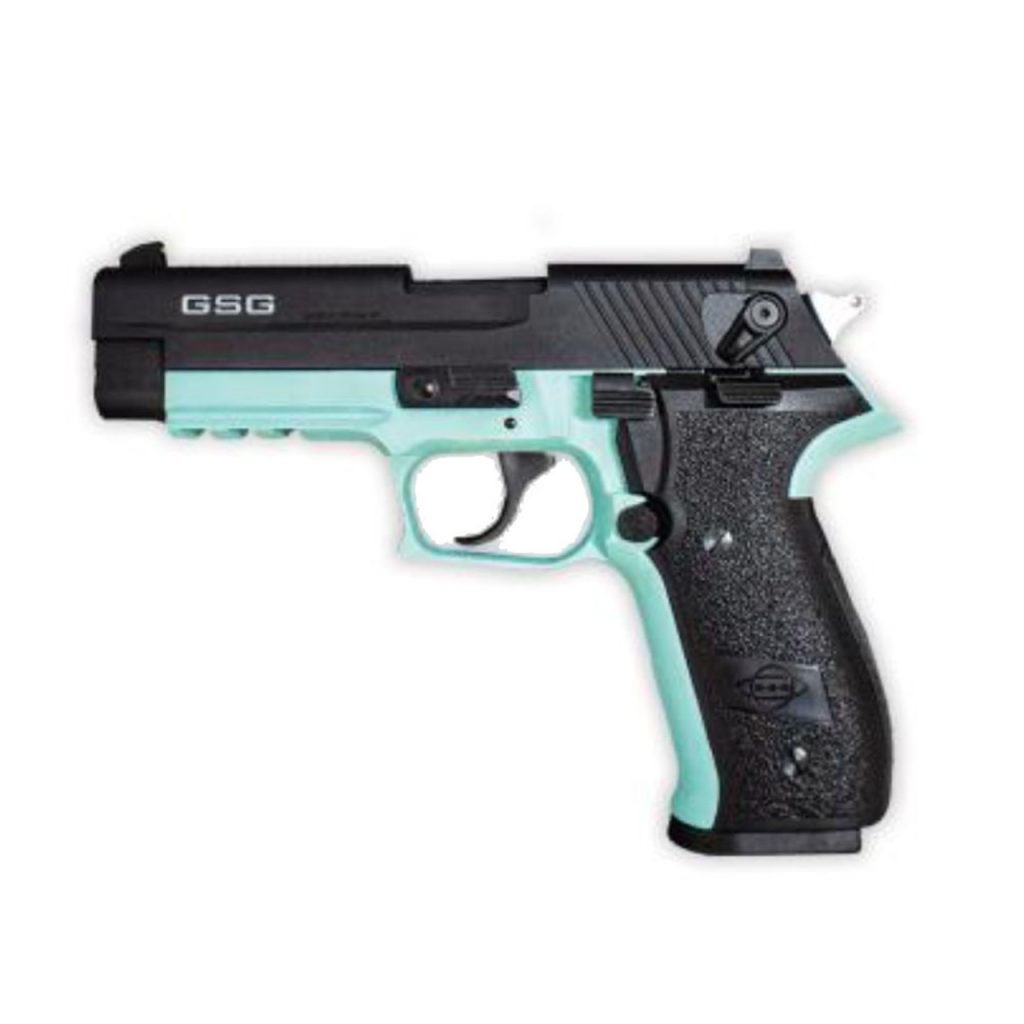 American Tactical GSG FireFly
If you have ever owned or tried a SIG Mosquito, consider yourself well-acquainted with GSG Firefly. Given that this condition is fulfilled, you might also be reluctant to learn anything else about this gun. But let's hold our horses and not jump to fast conclusions, shall we? Even though GSG was the original producer of the Mosquito series, rebranded and sold by Sig Sauer, they did try to correct those mistakes that led to SIG terminating the contract. The Mosquito pistol series was notorious for its reliability issues, but once GSG got to print its own logo, it understood the need for revision. GSG Firefly was born from that troubled cocoon in a new, strikingly similar form. We won't call them two peas in a pod, but the resemblance is obvious and even excessive.
What does the GSG Firefly have to offer? A full-sized zinc alloy frame with polymer overmolding, adjustable rear sights that need no adjustment, and ambidextrous thumb safety with all other features being tailored for righties. It is somewhat heavy for a rimfire handgun which is not necessarily bad as it makes for an easier transition from rimfire to centerfire pistols. The steel barrel is threaded in M9 x .75 making it compatible with a very small number of silencers. If you prefer your guns suppressed, an adapter will be a must. The guide rod is also made of steel, so you can expect it to last longer than regular polymer ones. The pistol comes with one magazine, which feels a little scroogy, but this is how things are.
Now to the ancestral curse, has ATI GSG Firefly gotten rid of it? The answer is not as definite as we'd want it to be. In all honesty, GSG Firefly is somewhat of a picky eater and needs constant maintenance. Even though American Tactical provides ammunition recommendations, following them doesn't always seem to do the trick. It's also important to switch between Standard Velocity and High Velocity springs depending on the type of ammo you are shooting. The gun won't explode should you feed it something not to its liking, of course, but be ready for failures every now and then. It seems to prefer CCI Mini-Mag cartridges, and if you are ready to stock up on them and keep your gun spick and span, your partnership might prove mutually beneficial.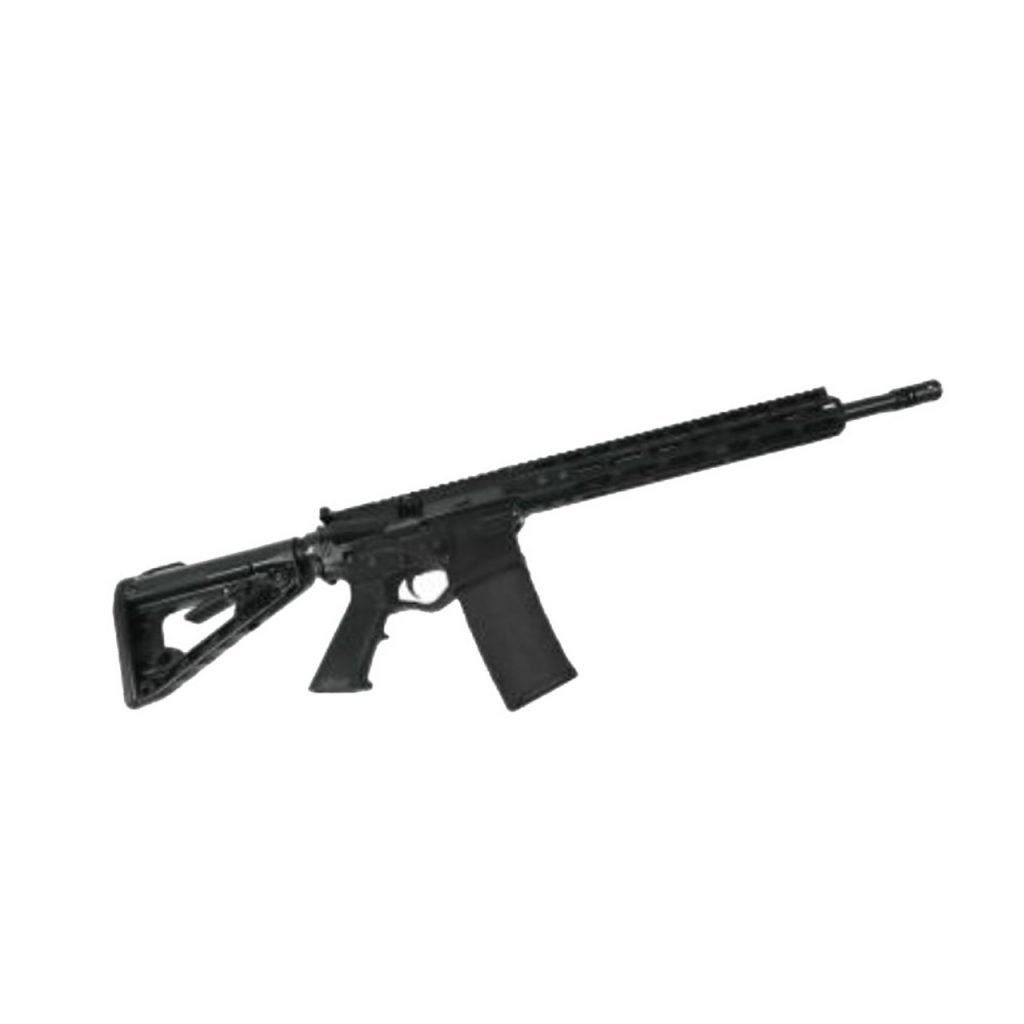 American Tactical Omni Hybrid Maxx Ria
The Omni Hybrid Maxx is different from regular AR-15s in several ways. The first thing you'll see is the price tag that will either leave you pleasantly surprised or somewhat suspicious. The Omni Hybrid is an extremely affordable rifle, cheaper than the majority of mass-market ARs by far. It's not because ATI is invested in the idea of promoting rifle culture, though. The thing is, both lower and upper receivers are made of polymer, which is not common for the AR family due to the polymer's physical properties. Several companies tried their hand at introducing polymer ARs, and those attempts were not particularly successful. That brought about general concern regarding polymer AR's worth and reliability.
This gun is not entirely polymer, of course. It features steel reinforcements in those places that need it most, like buffer tube housing. That's actually where the Hybrid part of the name comes from. Since it features a polymer frame, it comes as no surprise that it is extremely lightweight, and you won't find an AR lighter than this one. It's also a tight fit: both receivers snap together effectively. All receiver components are Mil-Spec, which is probably a standard these days. The gun features a quad rail handguard, so you have plenty of accessory mounting options while having your hands protected from the heat.
As usual with firearms, some people will tell you that they never cleaned it and shot a million rounds without any issues. Others will say it malfunctioned the minute they touched it. There are some issues, some more widespread than the rest, that may cause the AMI Omni Hybrid Maxx to malfunction. The gas block is known to act up in rare cases, and so is the safety lever. However, replacing those parts would still cost less than buying a different AR. The AMI Omni Hybrid Maxx Ria is a budget, lightweight rifle that might need some upgrades for the most optimal performance. It might not be the best choice if you are determined to have only one rifle, but it makes for a great addition to your collection.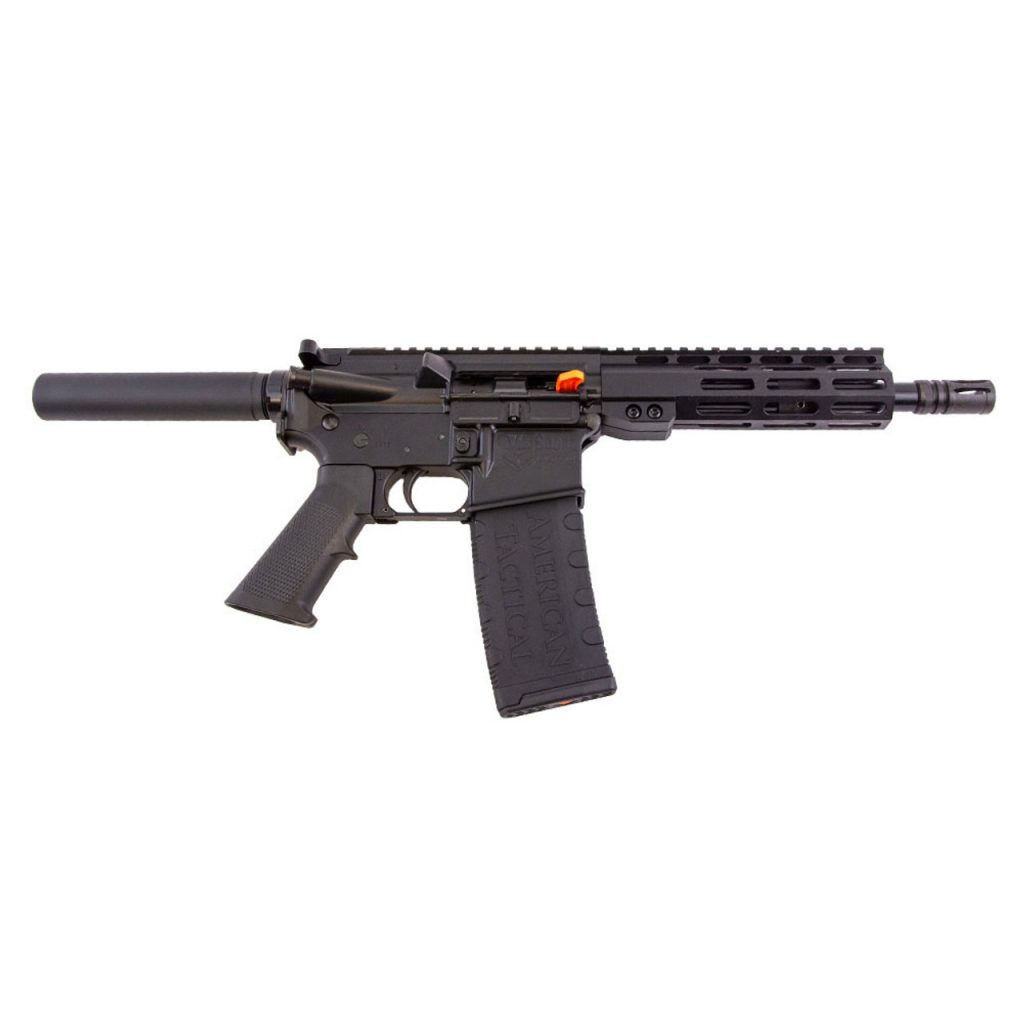 American Tactical Mil-Sport HGA 
The AR family is quite varied in terms of whom it shelters under its roof. Rifles are far from the only residents you will find here. ATI Mil-Sport HGA, for example, is an AR-style pistol that offers the benefits of the most popular firearm platform in the world in a smaller frame. The Mil-Sport series is known for its simplicity that doesn't come at the expense of performance. Sometimes, the more basic a firearm is, the more reliable it proves to be. The simplicity of this AR-style handgun leaves plenty of room for customization, so if you are a fan of making firearms more personal, you'd definitely want to have a look at this one. The Mil-Sport Series features handguns in as many as three calibers, this one right here is chambered in a .300 AAC Blackout that you won't find in your regular pistols. The handguard features an M-LOK interface that provides quite a few mounting points. In terms of performance, ATI Mil-Sport HGA is fairly medial, which by no means implies that it is middling. This pistol shows reliable performance out of the box, but it's also a great platform to upgrade. It is compatible with AR parts, so if you have a grip that you got used to or a stock you prefer, you can freely use them. That is one of those firearms that are not imported but made by ATI themselves right here in the U.S., so you can consider buying one as a way to support domestic production.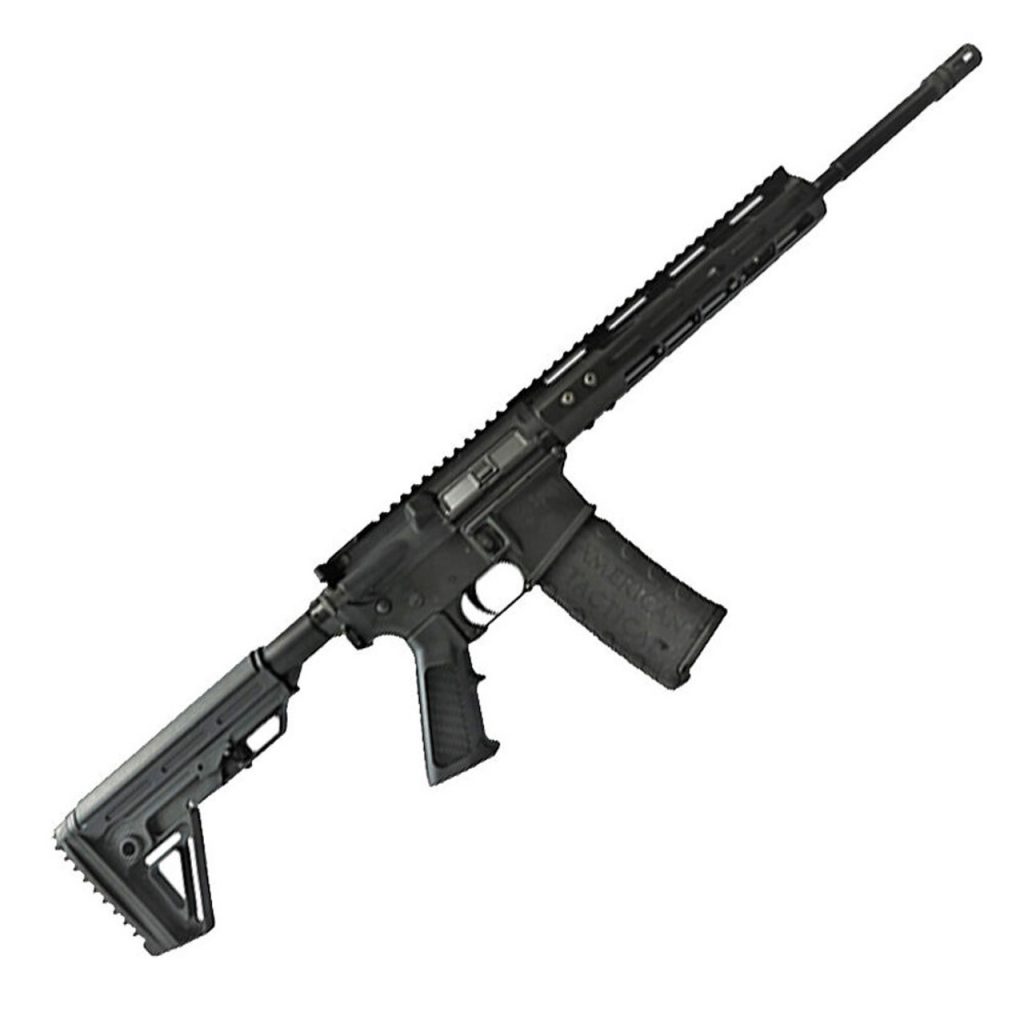 American Tactical AR-15 Mil-Sport RIA P3P
ATI Mil-Sport AR-15 is a rifle for those who are not ready to spend a small fortune on an AR but still want a quality firearm. No tricks with polymer in either lower or upper receivers, the whole rifle is made from forged aluminum. It's a full-scale rifle with all the standard benefits of an AR and even some more. Often found in ATI firearms, a free float modular handguard with an M-LOK interface ensures you can mount accessories to your heart's content, your funds and functional space being the only restrictions. The Alpha collapsible stock offers greater versatility when shooting at close range or carrying or storing the rifle. The rifle is chambered in 5.56 NATO, which means it can also accept .223 Remington cartridges. Just like the aforementioned Mil-Sport pistol, ATI AR-15 RIA P3P is not notorious for any performance issues. It's a great deal considering the price tag and everything that comes with it, not to mention the endless upgrade possibilities you have with it. Don't expect a first-class performance of the top-notch ARs that will cost you four-digit figures. It's a budget AR, but a good budget AR, not the one that malfunctions once every magazine.