Last Updated on
Finally the hunting season is over. Since the middle of September I have woke up early and got to bed late. I lived off Cliff Bars while in my truck, and spent my favorite time of year chasing the whitetail deer. Now I got a few months off to get back to my regular life before turkey season starts and the process begins again. While I enjoy the down time as I'm nursing my "hunting hangover", I still try to be productive and do as much as I can in preparation for the next season. Here are the things that I feel are important to cure cabin fever, get out of the house a little bit, and prepare for the next hunting season.
Catch Up On Chores
At the end of a long and grueling hunting season I don't know who's more excited for me to be home, my family or me. After a day or two of just recovering, my wife will inevitably provide me with the "honey do" list of everything that needs to be done around the house. Somehow I did not manage to accomplish these things during hunting season. I like to keep Mama Bear happy, so I make this one of my top priorities to ensure a guilt-free season the next time around.
Exercise
During the off-season I try to catch up much needed exercise. After a cold fall spent shivering in the woods and my diet of energy bars and fruit snacks, I don't necessarily gain weight during the hunting season, but I am by no means in good physical shape. I like to start with a weekly exercise regiment of three runs per week and two cross training or weight lifting workouts per week as well. There are all sorts of reasons for us to exercise, but for me it is simple. When I exercise regularly, I simply feel better and it is easier to keep up with my kids and also the demands at work. Also, when I am in good shape I sweat much less while walking to my tree stands.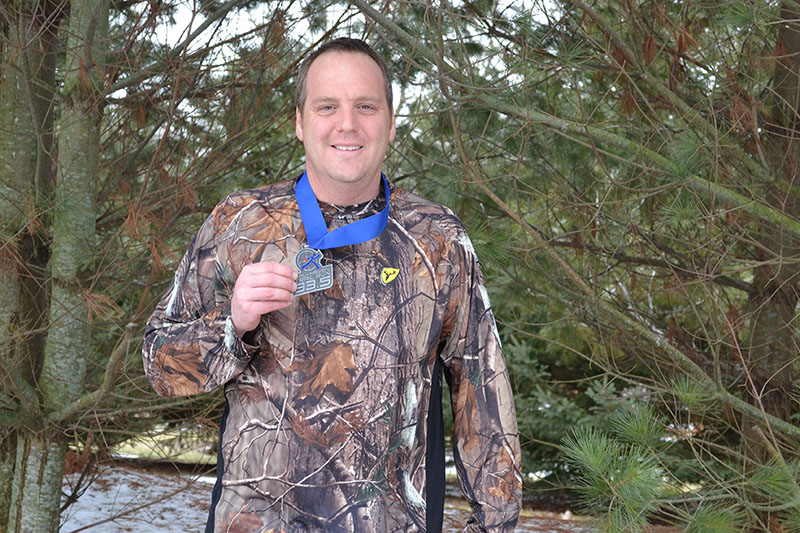 Habitat Improvement
The off-season is also a perfect time to start habitat improvement projects. I like to get out a chainsaw and prep new food plots, create bedding cover, make funnels to divert deer traffic, or anything else I think the deer or turkeys might benefit from. To create food plots I will clear the designated area of all brush and debris. I then haul the brush and debris to the side to create a barrier for the deer to only enter and exit the way I choose. By clearing brush and debris out of the way, I open up the forest floor for direct sunlight to hit it and encourage the new food plot to grow, as well as funneling the animals travel. I will hang my tree stand near an entrance or exit trail, depending on how I see fit. In the spring I will plant clover and possibly some oats, sunflowers, corn, or beans. In the fall I will plant brassicas such as forage radishes and turnips. These brassicas will turn into a very sweet and sugary treat for the deer after the first few frosts of fall hit.
When I'm creating bedding cover for the animals I like to hinge cut undesirable trees about shoulder length high. A "hinge cut" is about a ¾ cut of the tree's trunk at an angle, so it will lay down but still be connected to the roots. These trees will then fall to the ground but still be connected to the trunk and therefore alive. This hinge cutting tactic is perfect for creating bedding cover because the deer will bed under these canopies that I just created, as well as have plenty of new browse to eat from the new growth right at their head level. I will also create screen and travel cover by hinge cutting less desirable trees at the ground level – about ankle high. This also allows the trees to stay alive while providing fresh growth for the deer to eat and at the same time, creating horizontal cover for them to feel safe. There is all sorts of information available on the internet about habitat improvement projects. Really all that's required is a chainsaw, shovel, and a strong work ethic.
Practice
I like to practice shooting as much as possible in the off-season. I shoot my bow religiously in the backyard and feel very confident with it once the season starts. I shoot from all sorts of positions such as my deck, the kids play set, a tree stand, etc… I like to guess the distance first and then zap it with my rangefinder to see if my guess was accurate or not. Guessing distances is great practice for a hunter for the real life situations when time does not allow and actual rangefinder measurement. I also shoot my guns as often as possible in the summer to stay fresh with the muscle memory form for shooting the firearm. I also like to make sure that my guns are accurate before the season starts.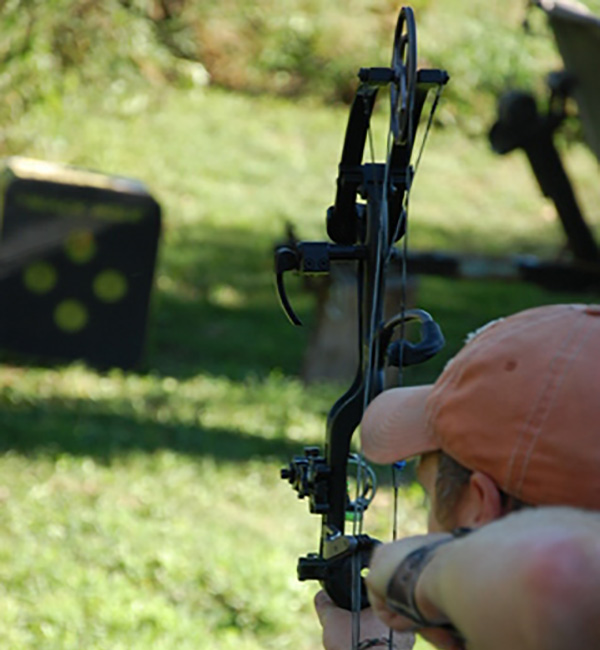 New Property
The off-season is a perfect time to gain access to new hunting property. I do a lot of scouting online through Google Earth. Most tax information is now available online, so with a bit of help from the local townships and cities I'm usually able to get a mailing address for a landowner. Once I find a piece of property that looks like it would be good to hunt, I try to contact the landowner with a phone call or a handwritten letter. I always ask what I can do to earn access to the hunting property, rather than just looking for permission. Another way to gain access to new hunting property is to simply drive around and knock on doors. If knocking on doors, try to dress professional and non-threatening and be prepared to hear the word "no" quite often. I really prefer sending letters and making phone calls because I feel that it is much less threatening to the landowners privacy, but when I cannot contact them via mail or phone, knocking on doors is the best option available. I also network with many people and let them all know that I am an avid, ethical hunter.
I've gained permission to lots of hunting property just from my reputation as being a hard worker and an honest guy. Many landowners who do not hunt are not opposed to hunting, but they do not want to have to babysit hunters. They understand the value of hunting and would really appreciate finding an honest hunter to work with. They're looking for someone who cares about their property as much as they do. Once one of these precious relationships has been established, I cherish it and really try to "under promise and over deliver" on my commitments. These people hear from me all year long, at the holidays, whenever I have extra garden harvest or eggs to share, after I've brewed a fresh batch of beer or wine, and anytime else that I can be of assistance. I want them to know that I'm not there to just use them for hunting, but I'm there to help care for their property and that I value their friendship.
Trail Cameras
The off-season is a perfect time to run trail cameras. Trail cameras are very beneficial for several reasons. First, they allow me the opportunity to learn exactly what deer are in the area. Two, they keep an eye on trespassers and predators like coyotes for me. Also with a little bit of research and experience under my belt, I'm able to learn a lot about deer behavior simply by how I see them acting in my trail camera photos. Where legal, it is very beneficial to run a trail camera over a bait pile, mineral site, or other food source. In my home state of Michigan we are not allowed to use bait or mineral until the deer season begins. Therefore I have my trail cameras in a high traffic areas such as fence crossings, creek crossings, farm gate openings, and anywhere else that the deer may funnel their travel. Be careful when running trail cameras because a hunter can easily spook a mature buck if he becomes overzealous with his trail camera use and sloppy with his scent control.
Scouting
In the winter months of February, March, and early April I love to start scouting for next season. I'm out looking for shed antlers, deer travel corridors, bedding areas, and any other sign that the animals are willing to share with me. Shed hunting is a lot of fun and a very addictive sport on its own. I love grabbing a shed antler and knowing that I am the only human to have ever touched it before. I love the promise that a shed antler guarantees of a bigger buck to hunt in the fall. I also like the freedom to traipse through the deer bedding areas and sanctuaries because I know my human interference in the winter will have little impact on them come fall. I make notes of the late season and winter behavior and incorporate that into my plan when I'm thinking of hanging stands in the late summer. Overall, the off season is a great time to scout for next season.
New Hobby
Recently I took up outdoor photography in the off-season. This new hobby is lot of fun and I really enjoyed starting to look at things through a photographer's eye. Outdoor photography is just one of my hobbies, I do several other things outside like garden, cut wood, exercise, walk, go fishing, hunt for mushrooms, and forage for natural herbs and greens. The off-season is a perfect time to take up a new hobby and see what else in the world is out there for us to enjoy besides the all consuming addiction of deer hunting.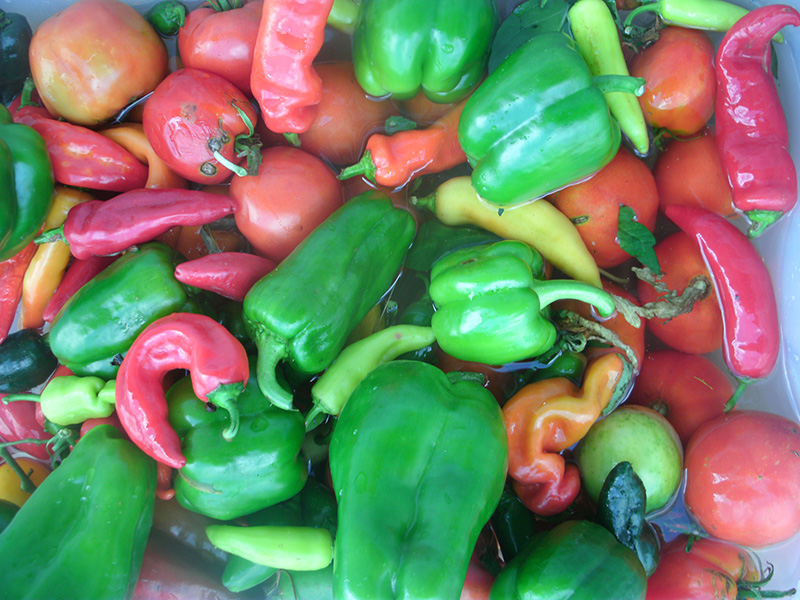 Road Trip
The off-season is also a perfect time to hit a local hunting show or two and plan and outfitted hunt. Every hunting show I've ever been to is full of outfitters looking to take eager hunters and fishermen on an adventure. When dealing with an outfitter, always check their references. Ask for references from successful hunters and fishermen and unsuccessful as well.
The off-season is also the perfect time to plan a do-it-yourself or "DIY" road trip hunt. Also get online and do some research about public hunting lands in other states. Contact a local natural resource office for free maps and information about where to camp and eat, etc… A do-it-yourself road hunt can be very rewarding and is guaranteed to be a lot of fun and much more cost effective rather than hunting with a professional guide or outfitter. Also if some good state land is located, I can come back as often as I want rather than only being allowed to hunt one week during the season unless I pay the outfitter more. Along those lines, I also research private land in other states. I will once again send a letter or make a phone call to seek hunting permission, even though I do not live close enough to stop in and knock on their door. Once again, get used to being told "no" but sometimes the people say "yes" and I'm in for another adventure.
Relax
The off-season is also a perfect time to relax. I love to catch back up with my family, call friends I haven't talked to in awhile, and simply play outside in the yard with the kids and my dog. We like to camp and vacation as a family and the off-season is the perfect time to reconnect again and get out and see the world. It's important for me that my children know that even though I hunt a lot, it does not define who I am. I am first and foremost a father and husband and they are my number one priority. There's not much better than barbecue in the backyard on a beautiful sunny day watching my kids play outside. I love sitting on the back deck or sharing a cold drink with my wife and just being home.
Firewood
Cutting wood is a great way to stay in shape and stock up for the winter months during the off-season. I cut so much wood in the summer that come fall I'm ready to never touch a chainsaw or a piece of wood again. However, I have a lot of friends who don't ever cut wood until it gets cold. I tend to spend much more time in the tree stand then they do because they're busy trying to keep their house warm! I also sell firewood for extra income and in the fall. That extra cash in my pocket certainly helps cover some of the expenses that the hunting season brings. A stack of split, seasoned firewood is like money in the bank and I try to keep as much on hand as possible.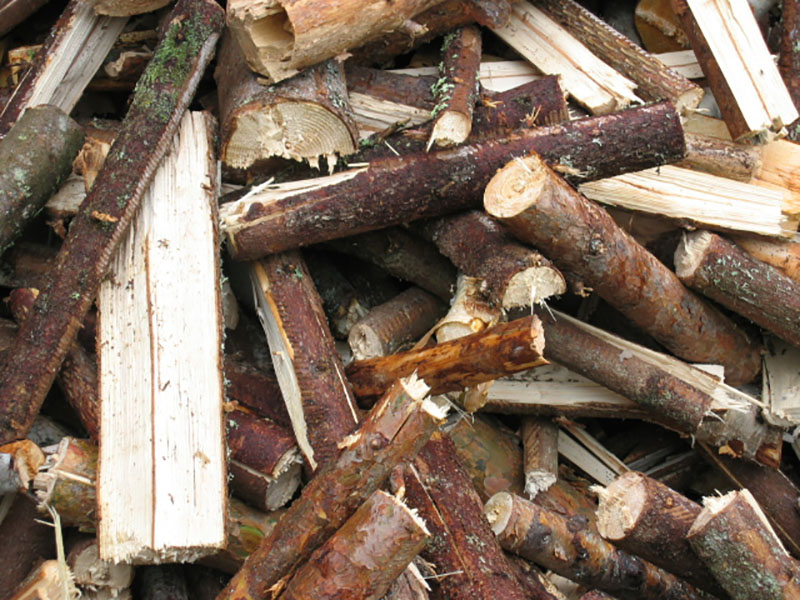 Don't Waste Time
The worst thing any of us hardcore hunters can do in the off season is simply sit around and do nothing. I hardly watch TV, in fact we don't even get cable or satellite in my home. If and when I do have free time I read, usually about hunting or emergency preparedness. Either way, life is short and during the off-season we need to maximize our time. So this off-season get out and do something with yourself. Involve the family, maybe take up a new sport, start an exercise program, or work on some habitat improvement projects. If anything, catch up on the chores and the "honey do" list to keep Mama Bear happy so that you'll be able to head out to the woods again next fall, and enjoy another guilt-free hunting season.
Image four courtesy of Wikimedia Commons.