Yep, that is exactly what the title says. Being a firearm dealer ourselves, we simply cannot afford to miss an opportunity to sell all sorts of guns, both brand-new and those that have been through some trials already. Not only is it a good opportunity for us to increase our firearm inventory but also a chance for you to earn some cash! Want to retire from your shooting career and tie up all loose ends? Have an old rifle collecting dust somewhere in the depths of your attic? Need cash more than that handgun of yours? Then our Cash For Guns program might be just what you need.
In case you are not a Gritr regular and were guided here by providence (or, more likely, a search engine) after typing "where can I sell my gun", let us introduce ourselves. Gritr Sports is a gun store with long-term experience in trade and firearms. We are a Federally Licensed Firearms Dealer, authorized to receive, purchase and transfer your guns, so you can rest assured your firearm will not end up in the wrong hands. You can find us on several planes of existence, including the material world as well as the vast online space. You've managed to find us here and get our congratulations on that one, but if you want to sell your gun to us, you will need to find our physical store as well. No riddles or quests involved, you just drop by 7901 Boulevard 26 in North Richland Hills, TX – and there we are. We mention this since only in-person sales are available at the moment. If you live in the city and have a collection of guns that will hardly fit in your arms, we can pay you a visit. Please, contact us directly, and we will work out a time to appraise your collection at a location that works for you.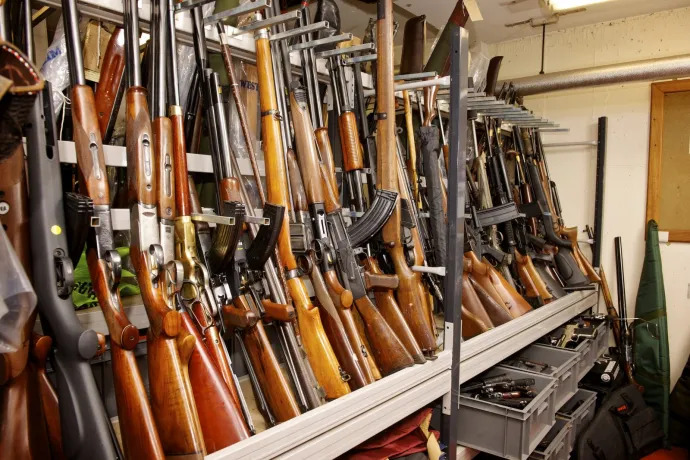 How To Sell My Gun?
The steps we cover in this article are simple and understandable, we are not doing rocket science after all, and the procedure itself is not the least bit complicated. 
Everything begins with you bringing your firearm to us. We are in the market for used guns in working condition only, so if you have a rifle that won't shoot for some reason, we are not the place to pawn it off. If you are not sure if your gun operates properly and have no means to check it at home, we have a shooting range to test your gun. Once again, you, your firearm, and us at 7901 Boulevard 26 in North Richland Hills – this is the recipe for completing the first step.
Step number 2 is even easier since you don't really need to do anything but answer questions our employees might have. At this stage, we will conduct an initial assessment of your firearm before passing it on to one of our managers. We need you to give us as much information as you can to get a comprehensive picture of your firearm. When it was acquired, how often you used it, if any modifications or accessories are going with it, that sort of thing. Some of you might happen to own an obscure, rare, or very high-end firearm. We are not interested in deceiving you about your firearm's true value, and in case we are not able to assess it at the time, we will ask you to give us more time to do our research before making an offer. 
And here we are, at the final leg of our used gun acquisition journey. This is the step where we make you an offer. We all know how this works, so the price is negotiable, within reason, of course. Should you agree to accept our final offer, we have two payment options you can choose. First, as we said earlier, is cash, just as the name Cash For Guns suggests. The second option might interest people who want to acquire a new gun in exchange for the old one. We can offer you store credit towards one of the new or used firearms we currently have in stock. Those are the only two options we provide at the moment.
That is what it takes to sell your gun to us. In case you have any other questions or want us to come to your place for a gun collection assessment, please, contact us here.