When you're looking to spend $250 or less on a rifle scope and you want to get the most out of your purchase, it pays to keep a certain few features in mind while you push others aside as unnecessary features. If you're expecting to get it all for a steal in a rifle scope, you're likely going to be disappointed. Yet if you can keep your basic goals in mind, you can find a scope you'll enjoy without suffering any sticker shock in the process.
Fully Multi-Coated Optics
There are four different degrees to which the lenses of a scope can be coated: coated, fully coated, multi-coated, and fully multi-coated. This can get confusing for some shooters, but when it comes to clarity you can count on, there is really only one prudent choice. Generally speaking you should avoid coated lenses (only a single layer on one lens surface) and multi-coated lenses (several layers on one lens surface) because they typically leave the ocular lens without any coating whatsoever. Fully coated lenses (one layer of coating on every lens surface) can be a passable option if you intend to shoot short to medium distances only.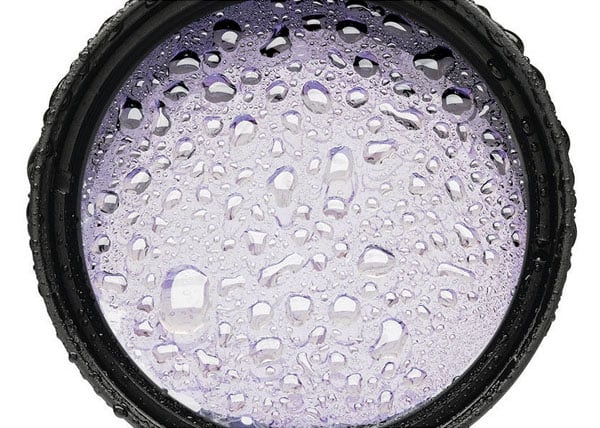 Yet if you want crisp, clear images that you can count on, fully multi-coated optics are worth the investment. Typically fully multi-coated optics will help with light transmission and reduce lens reflection as well, and even if it means investing $100 more in a scope, this is a major feature you shouldn't sacrifice to save on costs. What good is a scope you can hardly see through anyway?
Warranty
If you spend your hard earned money on a scope and it breaks when you need it the most, you may have put yourself in a sticky situation. Hunting season may be upon you and now you have an extra unexpected cost because the manufacturer you selected has a poor warranty or no warranty at all. Even $250 rifle scopes represent a significant investment for most shooters, and selecting a brand without at least a limited warranty on parts and defects is a risky venture. As you get further and further away from the top tier of rifle scopes, things are bound to break eventually. Be prepared for this with a long and reliable warranty.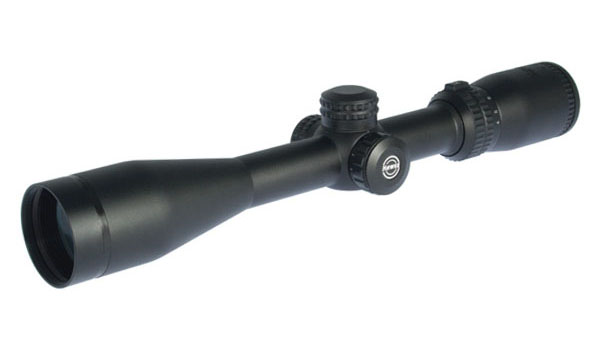 Waterproof, Shockproof, and Fog Proof
You may be surprised to find not all scopes are designed with both waterproof and fog proof resistance in mind. Even though most scopes are sealed with O-rings to prevent moisture and dust from damaging the sensitive inner parts, not all of these waterproof scopes are nitrogen purged to prevent fogging. Do yourself a favor and check to make sure the scope that you are selecting has both. When it comes to some degree of shockproof protection, you'll find this feature a little less common in lower price point scopes, but it's one well worth considering. You never know when you may accidentally knock your scope against something, and you may end up really appreciating a shockproof construction from ending your hunt or day at the range prematurely.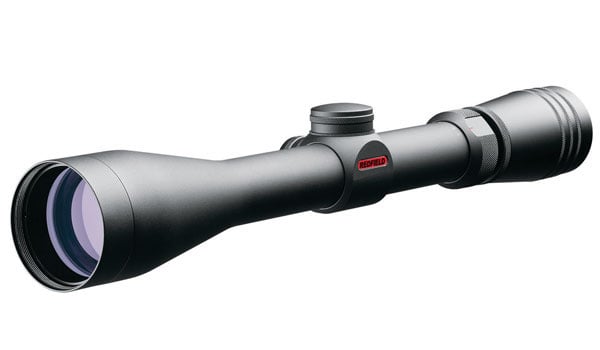 Scope Rings
Scope rings are a separate but important element that most shooters on a budget over look. Typically most of their available budget is spent on the scope itself, and in an effort to save money they purchase the cheapest scope rings they can find. This is a grave mistake, and one that can make your scope seem far less effective than it's true potential. Inferior rings could end up throwing your scope alignment off after only a couple shots, and you may not realize that your scope isn't zeroed anymore until after your shot misses the target. Worse yet, inferior scope rings can damage the scope itself, especially if they are installed by someone without a working knowledge of scope ring installation. Reliable scope rings aren't an upgrade, they are a must regardless of the rifle scope you select.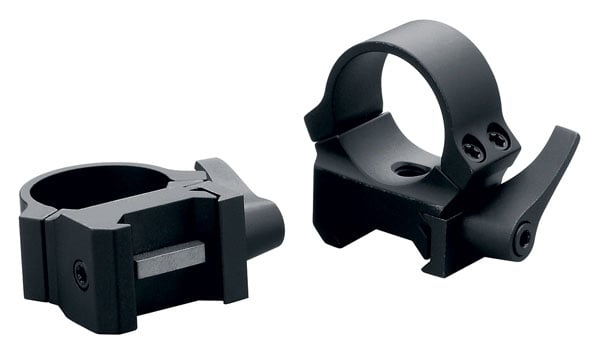 Focus On The Essentials
While extra features like in-scope long distance ranging solutions, high range variable magnification settings, and oversized objective lenses can be very appealing, it pays to stick to the basics first. You may be able to find those extra features you have your eye on and still get the essentials we previously discussed, but when it comes to selecting a rifle scope on a budget, don't leave the essentials out.