Last Updated on
An unforgettable Christmas gift.
My personal waterfowl caller, guide and decoy carrier happens to be my oldest son. We work as a team and have made several incredible memories together in the woods. I'm the expert turkey caller and guide, and he's the waterfowl expert. We both love to deer hunt, and neither of us have mastered killing coyotes… yet. This Christmas he is going to get a gift that he will never forget, because I just purchased the brand new Mossberg 835 pump shotgun for him. Here's why and what we plan to do with it.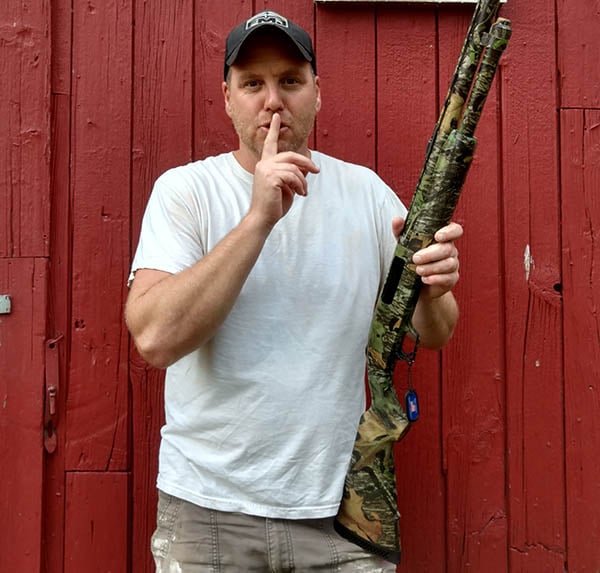 I was looking for a camouflage pump shotgun that can shoot anything from two and three quarter to three and a half inch shells. I wanted a high-quality firearm from an American company that would be light enough for him to carry around but heavy enough to not blow his shoulder off from felt recoil. I also want something that will allow him to stay on target for quick follow-up shots. I've been looking for months and finally made my decision. I got him the Mossberg 835 Ulti-Mag.
First of all this gun, to the best of my knowledge, is the only three and a half inch 12 gauge that is actually built to be a three and a half inch 12 gauge. Many other companies manufacture a three and a half inch 12 gauge, but they simply modify their existing 12 gauges to accommodate the bigger shells. However, Mossberg went back to the drawing board and redesigned the gun entirely. The bolt, receiver, and several other key parts of the gun are purposely designed and sized for shooting the three and a half inch shells.  The 835 Ulti-Mag barrel is actually over-bored to 10 gauge dimensions. The overboring will help reduce felt recoil and also promote tight patterns and accuracy way down range. I also like the fact that the gun is specifically ported in key areas for gases to vent. The engineered ports help keep the barrel down for a quick second shot, instead of having it rising up after each consecutive shot.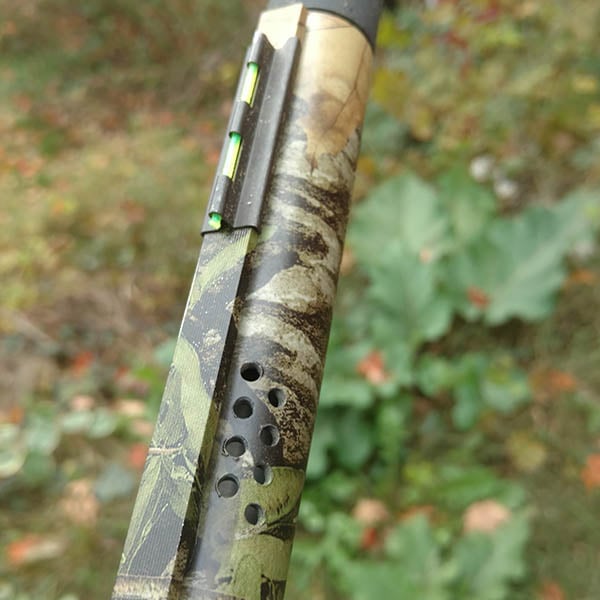 My son is only sixteen, but he's bigger than most grown men. Still he's just a kid, and I want to make sure the equipment he's using will help him be as proficient a shot as possible. I like a pump shotgun because there is less mechanically that could go wrong, putting more control over the shooting into his hands. I love the camouflage pattern on this gun as well because it will blend into any surrounding that he may need to use it. With an adjustable fiber optic sight system and a vent rib barrel, this gun also comes with Mossberg Accu-Mag choke system. I really think this is probably the last shot gun this kid will ever need to get.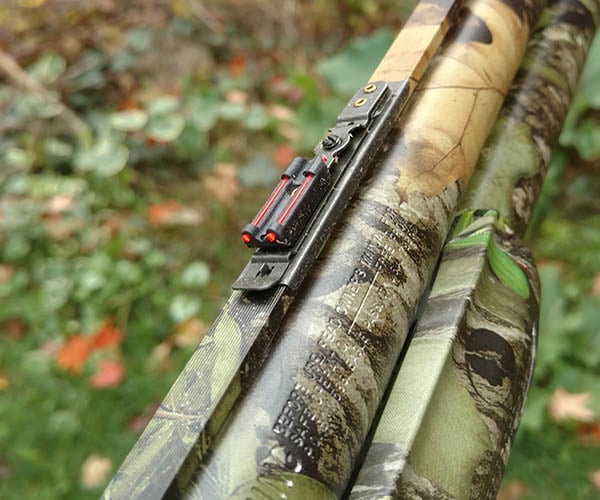 Our family are loyal Hevi-Shot disciples because that stuff is awesome. They make specific shot loads for everything that we plan to hunt with this gun. During waterfowl season we will use three and a half inch size BB or #2 Hevi-Metal or Hevi-Steel loads depending on whether we're hunting ducks or geese and whether we're in fields or over the pond.
In the winter we have gotten addicted to hunting coyotes with a shotguns. This in itself is an entirely different topic of conversation, but in a nutshell coyotes have very thin skin and a big fat rib cage relatively speaking. A turkey / waterfowl shotgun with a tight choke works perfectly on thumping coyotes with Dead Coyote loads from Hevi-Shot. This Mossberg with the 24 inch vent rib barrel will absolutely put a hurting on any coyote that comes in a little too close to investigate our rabbit squeals this winter.
My son shoots turkeys like a seasoned veteran, even though he's still in his youth. He can hold a steady bead on any old tom for minutes on end, and he really has the composure to be a deadly consistent turkey hunter in the future. I wanted to get him a gun that would be camouflaged in the turkey woods and one that would let him reach out and mop up a big old tom from 50 yards or so. With Hevi-Shot Magnum Blend and this Mossberg gun, I cannot wait to see how this combination patterns this spring. Some people set their kids up with more open chokes at shorter distances because they know the kid will be shaking like a leaf when that big old redhead crests the hill. I love how excited my son gets when we turkey hunt, but I've sat there over his shoulder many times and watch him keep his composure until the moment of truth. I think he's ready for a good long-range turkey gun like this 835 Ulti-Mag.
There are a lot of things about this particular gun I also like that I haven't mentioned yet. First he's grown up shooting a Mossberg 500 and the ambidextrous thumb safety is already a really natural habit for him. I also like how this safety is very visible at the top instead of on the side so he can always take a quick look to see if his gun is on safe or not. Although we haven't adjusted it yet for him, Mossberg has an adjustable trigger from 3 to 7 pounds of pull. I think that's really cool because we all know a nice light crisp trigger pull is important for accuracy. We are also big Mossy Oak fans and this Obsession pattern not only is very functional, it simply looks cool. I know he's going to be proud carrying this gun into the woods. I plan to get him a sling for when he's setting waterfowl decoys or taking long hikes through the turkey and coyote woods, but other than that the gun is really ready to go.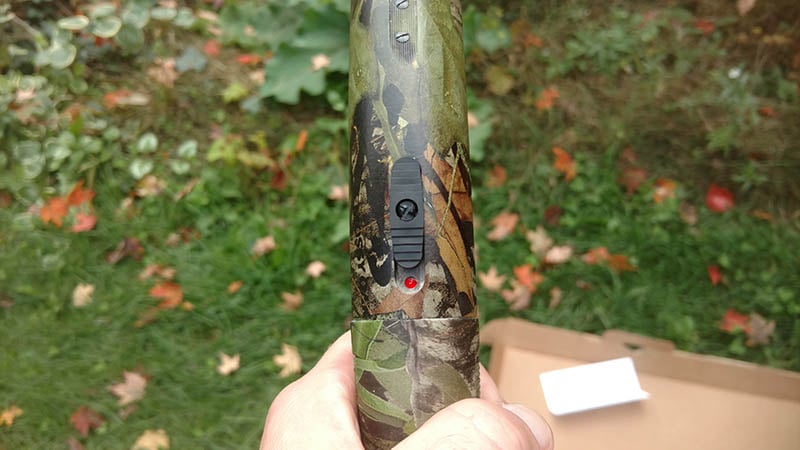 A kid receiving their first very own shotgun is a memory that they don't forget, and I know as his father I won't either. I'm having a hard time not giving him this gun right now and waiting for Christmas, but Mama Bear says that we need to wait. With three other children in the house, money is of course always tight, and I really felt that this Mossberg was the best bang for my buck. (no pun intended) Stay tuned because I hope to post pictures of him with dead coyotes, turkeys, ducks, and geese in the future.