Believe it or not, hunting season is around the corner, and so is a season that your kids are not looking forward to: back to school. Why not take the time before school is back in session to get your children ready for something they're more excited for: hunting season. Each year you need to take stock of where young hunters are before you head out on day one of the season. Of course, details like permits sometimes need to be handled well in advance, but many of the other preparations can be made now, as the season is just about to start. Let's take a look at several ideas on how you can get the kids ready for hunting season now.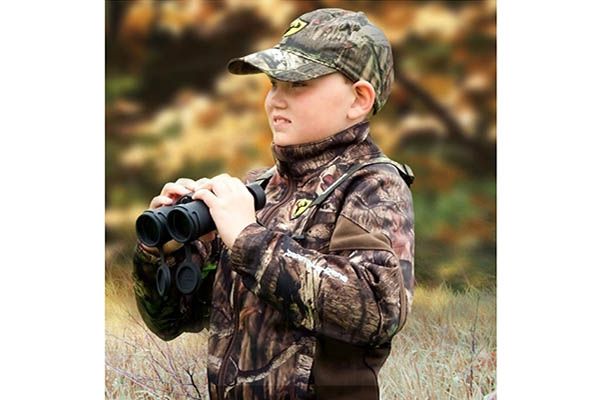 Clean And Inspect Firearms / Bows
First thing is first, you need to inspect the most important hunting tool you have. Your firearms or bows have probably spent a big chunk of the summer packed away in the cool temperatures of the gun safe or storage area, and now it's time to get them out and make sure everything is working properly. An initial clean is always a good idea, and this is also a chance to familiarize your children with the essential parts of the shotgun, rifle or bow. Let them hold your firearms / bows and remind them of proper safety techniques, even though you've done it several times before. The goal here is to get them back in the rhythm of thinking about firearm / bow usage and safety before the season ever begins.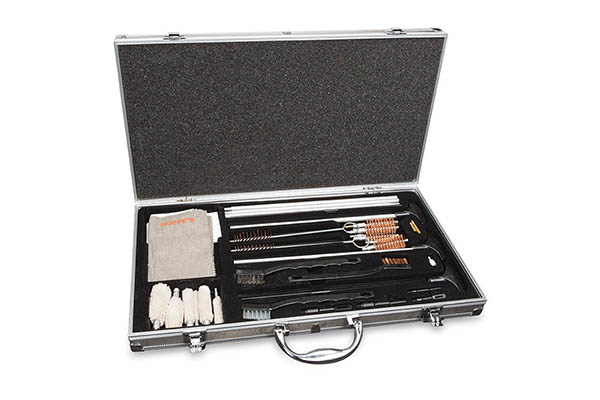 Upgrade Their Firearms
Are you sharing a firearm or bow with you kids when you hunt? Is the .410 or 20 gauge shotgun not cutting it for your kids needs anymore? Perhaps it's time to get them a firearm of their own or upgrade to something they can use more effectively. You can't really expect them to improve significantly or become 100% comfortable with a firearm if they're sharing one, and the best thing to do is give them their own when they're ready to handle it. Of course, it's natural to have budgetary concerns, but there are a lot of affordable youth and full sized models that will work for your young hunter.
Ready for a youth model shotgun? Check out our recent article Six Great Options For Youth Model Shotguns.
Hit The Range
Now that you've got your firearms ready to go or you've picked out a new firearm for the season, it's time to hit the range. The worst thing you can do is limit shooting for youth hunters to just when they're out in the field. The pressure of incoming game is enough to handle on its own, let alone the added worry that you aren't familiar with your gun. You can reduce this for them by taking them to the range often, not just once to sight in guns. If they use a shotgun, make sure they spend plenty of time tracking and shooting at clays. If they're shooting a rifle, make sure they shoot it at the range in positions other than the benchrest. After all, there isn't going to be a benchrest in the field. Lessons learned at the range will translate into accurate shots on game in the field.
Practice Calling
If calling is an important part of your hunting season, then it pays to practice at home with your kids before you're out in the field. It can be tempting to handle the majority of calling for fear a young hunter might scare away a shooting opportunity, but they won't get better at calling unless they do it live. While it's important for them to make and learn from mistakes made in the field, you'll want to give them a good base of practice beforehand. The back yard is a great place to tinker with duck calling or test out predator calls, and then as they get better, you can mimic calling with the wealth of You Tube videos available.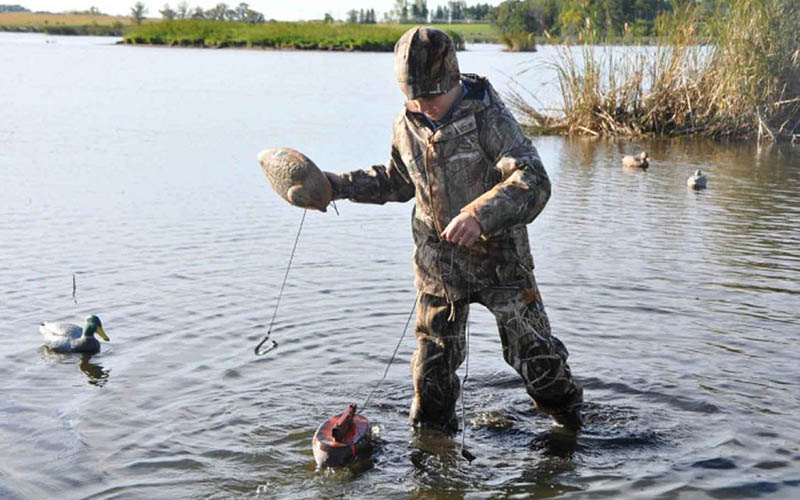 Try On Hunting Clothing / Boots
One of the most difficult aspects of hunting with children comes in keeping them properly outfitted as they grow. Some years the same clothing from last year works for this season. However in other years a growth spurt can render all of last year's hunting clothing obsolete. The worst thing you can do is realize that last year's clothing doesn't work on the morning of the first hunt. Instead, make sure to take a Sunday afternoon to pull everything out so your kids can try their gear on.
Youth hunting clothing should be slightly oversized as you'll want to allow for some room to grow and all-important layering. Boots should also be slightly oversized to allow for ample room for socks, heated insoles, etc. This said, don't get too over zealous with loose sizing. Overly baggy hunting clothing can snag on brush and obstacles and let precious heat escape. In the same vein, boots that are too big can create unnecessary friction and cause blisters or discomfort while walking. Even worse, a youth hunter may not be able to move well in them, and they miss their best chance at a shot because their footing is uncertain.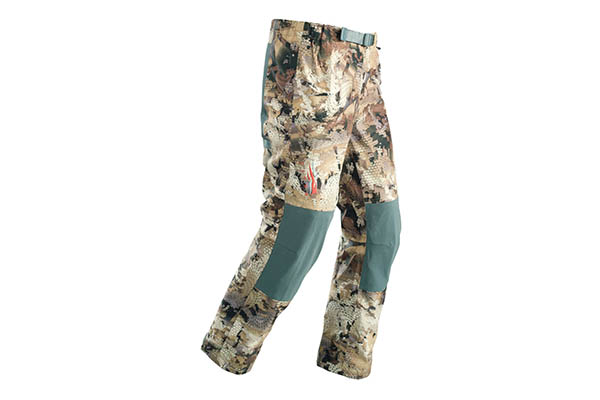 Essentially, your only choice is to buy well-fitting youth hunting clothing every so often. While this may seem like an extreme drain on your budget, many brands like Kings Camo, Sitka and ScentBlocker offer quality apparel at various price points. Remember, if a young hunter isn't comfortable, they won't enjoy the hunt as much. Your goal is to properly initiate them into the sport and build a life-long hunting partner, and the investment is well worth it.