By Vic Laboy
Most of your modern-day firearms are commonly associated with semi-automatic configurations. Whether you are a Sig Sauer, Glock, or even Smith & Wesson fans, it is hard to forget that revolvers, otherwise known as "wheel guns," are still widely available and offered in a variety of sizes and calibers. This edition of TOP FIVE will cover some of the most sought-after revolvers for conceal carry. These models range from some of the most common names in the industry to a few models that you may not be familiar with.
Smith & Wesson 642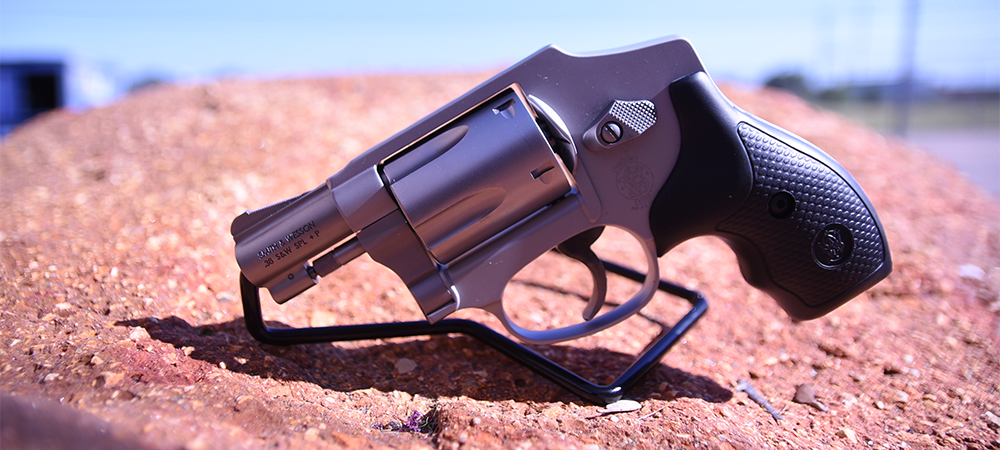 No matter how long you have been apart of firearms culture, there is no mistaking the magnitude of the brand that is Smith & Wesson. Although most may consider them to be geared primarily towards military or law enforcement, this company also has one of the largest selections of revolvers. One of their most commonly requested models for concealed carry is the Smith & Wesson 642. This J-frame revolver was designed to offer the utmost firepower in the smallest configuration attainable. The simplicity and reliability of this design has allowed this model to significantly grow in popularity amongst first-time shooters, as well as your seasoned vets. The lightweight allow frame allows for easy carry and will not weigh down your belt or pocket, making this one of the more comfortable choices. It offers a stainless-steel barrel and cylinder, allowing the user to clean the weapon thoroughly, as well as offering smooth moving parts. A notable feature of the barrel is that it is rated for +P rounds. This allows the shooter to cycle both .38 Special, as well as the more powerful +P round. Lastly, the snag-free, internal hammer is enclosed, offering a smooth, double-action trigger pull.
Ruger LCR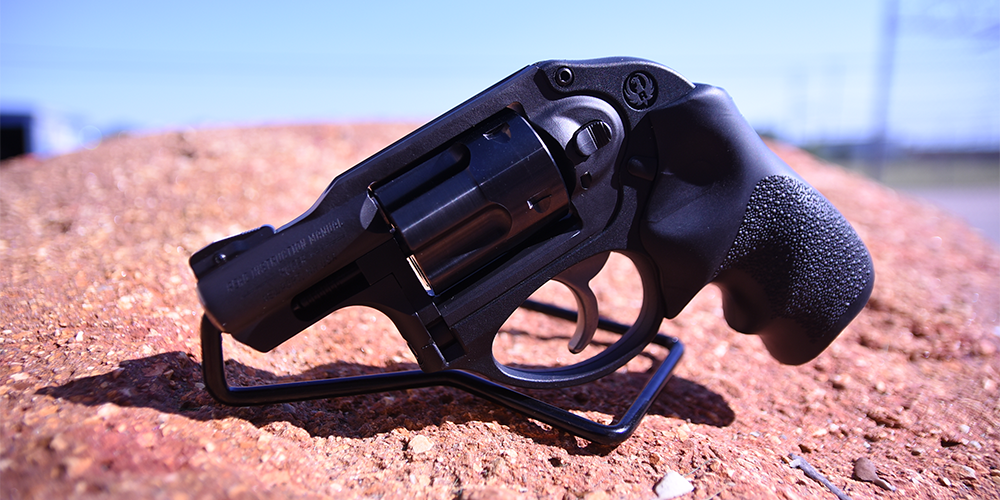 While Ruger certainly didn't get their start in revolvers, many avid wheel-gun fanatics have taken a liking to the SP101. To keep up with the concealed carry market, Ruger unveiled released what is arguably the lightest revolver on the market: the Ruger LCR. This polymer-framed, 5-shot revolver packs a punch and is one of the more feasible options for pocket-carry. Available in .38 Special, .357 Magnum, and even 9mm, this model is sure to fit the needs of almost any revolver fan. Like the 642, the simple design and chrome-lined barrel make cleaning quick and easy. With a snagless internal hammer, this design ensures a smooth draw from the pocket, or hip so you are not wasting precious time engaging a target.
Smith & Wesson Bodyguard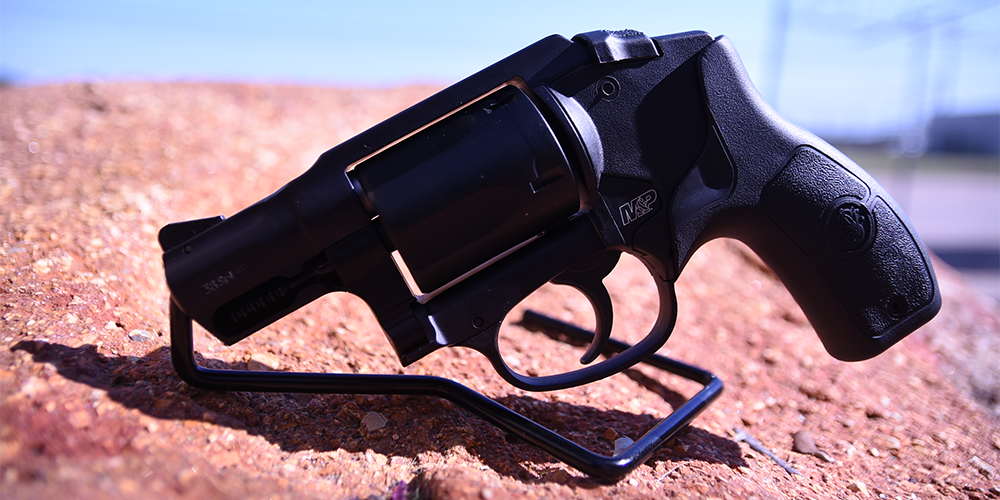 Making a second appearance on this list, Smith & Wesson offers a model that is an extension of their M&P Series, the Smith &Wesson M&P Bodyguard. Although the overall length and feel of this revolver may strike you as a bit small, it is chambered in .38 Special and is sure to pack a punch wherever needed. While fans of the .357 Mag are unable to cycle this cartridge, this barrel is rated for +P rounds, so you retain a bit more power. A noticeable feature in some variants is the integrated laser courtesy of Crimson Trace with an activation switch to the right of the cylinder release.
Kimber K6S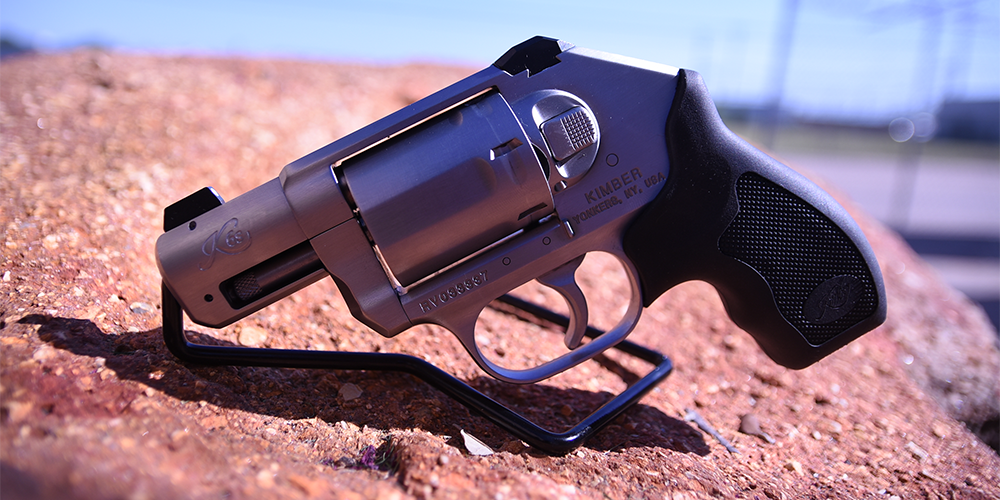 As you can guess, although the Kimber K6S is newest model listed here on the market, it is also the flashiest. Available in both .38spl, as well as .357Mag, this hand cannon is easily concealed. Some may find the double action only configuration is difficult to fire all 5 rounds in rapid succession; however, this provides the reassurance that you will not experience an accidental discharge while in a carry bag or case. If you are seeking a revolver that is easy to carry, simple to use, and aesthetically pleasing, the K6S may be the right fit for you.
Taurus Judge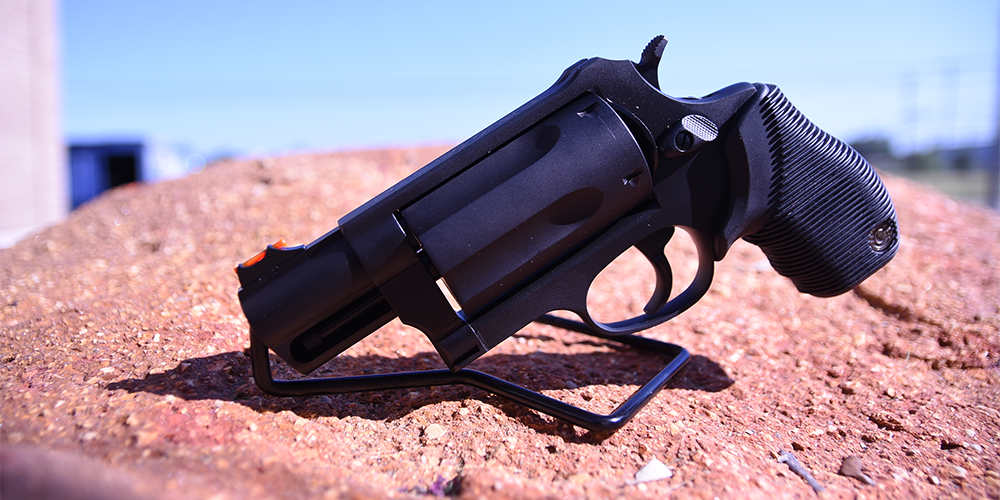 Last, but most certainly not least, the Taurus Judge initially made its debut as one of the more powerful revolvers on the market. This hand cannon is chambered in 45 Long colt, as well as the beefy .410 gauge, allowing you to fire this smaller caliber shotgun cartridge in the palm of your hand. This is a 5-shot revolver, however, it does come with a larger size, so it may not be a suitable option for pocket or ankle carry. Many shooters like the ability to switch from double to single action, and this eases the trigger weight allowing you to place rounds on target at a faster rate. One key feature that sets this revolver apart from the competition is the ability to switch calibers without removing the cylinder.
Final Regards
While some of these models we've selected may not directly reflect your personal choices, these were chosen based on the most-requested revolvers we carry at 1800GunsAndAmmo. If you'd like to get a feel for any one of these firearms, have questions that were not addressed, or would like to evaluate your options, please visit our store in Arlington, Texas or contact us. You may also browse our inventory from the comfort of your own home at 1800GunsAndAmmo.com to view available inventory. No matter your decision, any one of our staff will be more than happy to assist you in completing this purchase and sending you to the range. As always, train hard, train smart, and stay vigilant.