By Guy J. Sagi
Companies invest millions to attract customers and build the kind of brand loyalty to keep them coming back. The firearm industry does it, too, but the approach is slightly different because gun owners aren't as fad driven as the typical consumer. If we surrender to an impulse buy, it's usually from a firm we've grown to know and trust. After all, this gear has to be life-and-death reliable.

I get to test guns from a variety of manufacturers, but an inventory of my gunsafe unlocks the fact that I'm pretty loyal to certain brands. That's not to say the others are bad, in fact, I've never shot a Savage rifle that wasn't crazy accurate out of the box, but I only own one. There's not a single Weatherby in there, either, despite the fact one of the company's models helped me connect at 800 yards and change (in .308 Win.) from Sniper Ridge at Gunsight for a week.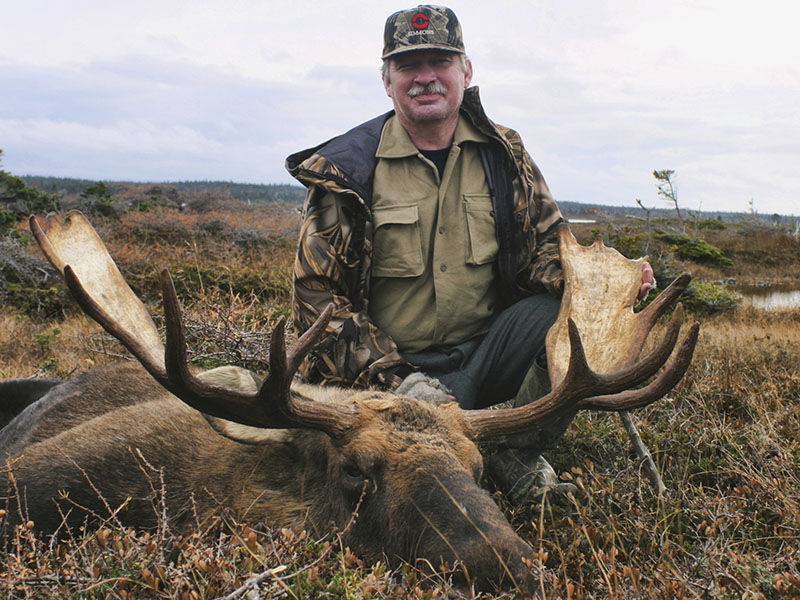 Virtually every manufacturer produces at least one product I'd love to own, but budget, priorities and tradition have still imparted something of a preference. I'm not quite sure it qualifies as loyalty, but here's a quick look at five companies that've produced the go-to gear I trust.
Rifle
Remington may be a big corporation now—one just recovering from a rather "sporty" R51 handgun introduction—but it is America's oldest gunmaker. I've inherited the Remington TargetMaster and ScoreMaster single-shot, bolt action .22 s I learned on, and despite their more than 50 years of abuse, they drive tacks. Heading afield with Big Green won't score fashion points on a Safari, but they run, and when I dropped a Newfoundland moose with my old 700 ADL at a distance that attracted every local guide to the spot, the homely polymer-stocked 7 mm Rem. Mag. gained instant celebrity status in camp—despite the rather elite company it mingled with in the gun rack. The manufacturer has sorted out the aforementioned pistol bugs, made it up to the early purchasers and this year even rolled out a lifetime warrantee. That's old-school treatment that would make founder Eliphalet Remington proud.

Shotguns
As for shotguns, how can you beat Remington's 870, the most popular scattergun ever made? With dual action bars, it pumps reliably, smoothly, effortlessly and produces that iconic sound homeowners under criminal attack find so comforting. There's no gas system to foul and it comes ready for everything from self-defense to high-flying geese.

But, most versions are utilitarian affairs, the reason a full-race Wilson Combat CQB version was my latest addition. It's built on the 870, but custom tuned with the modularity of an AR. I know what you're thinking: They're pricey. When I was named editor of the year at the NRA I was awarded one of the company's CQB Elite 1911 pistols, and for years that handgun has run, regardless of what I've fed it, despite neglect and the abuse of everyday carry. So when it was time to upgrade my home-defense scattergun, I immediately thought of the reliable gear coming out of Arkansas and decided to save a little longer—after all, I wanted something equally life-and-death reliable.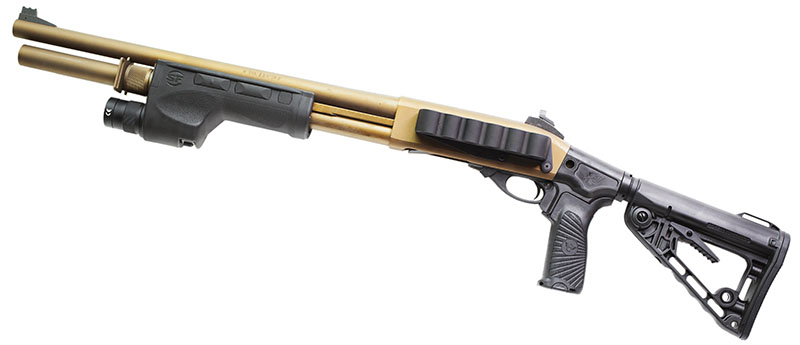 Pistol
I'm not much of a 9mm fan, but I literally fell in love with the comfort, consistency and performance of the Springfield XD when first testing one in 2005. It's light, extremely accurate and like everything I've tried from the company, utterly reliable. The grandkids are arguing over who gets this one, and they don't even know about the XDM Mod 2 now in the safe. It's chambered in .45 ACP, and once it's digest 500 or more break-in rounds, it might assume carry duties.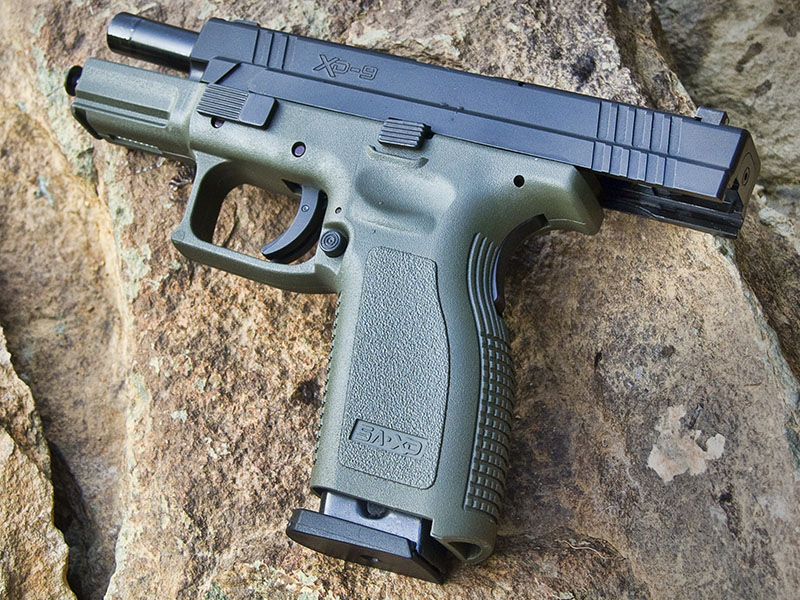 Revolver
Bill Ruger overdesigned and overbuilt everything, a legacy that continues to this day at Ruger—one of the primary reasons I'm a big fan of the company's revolvers. I love Smith & Wesson's lineup, but that Ruger Blackhawk in the safe is one of the most accurate and sweet-shooting .44 Mags. I've ever handled. My wife has an Ruger LCR in .38 Spl. as her carry gun. It's light in weight, but engineered with the company's traditional emphasis on safety, reliability and longevity.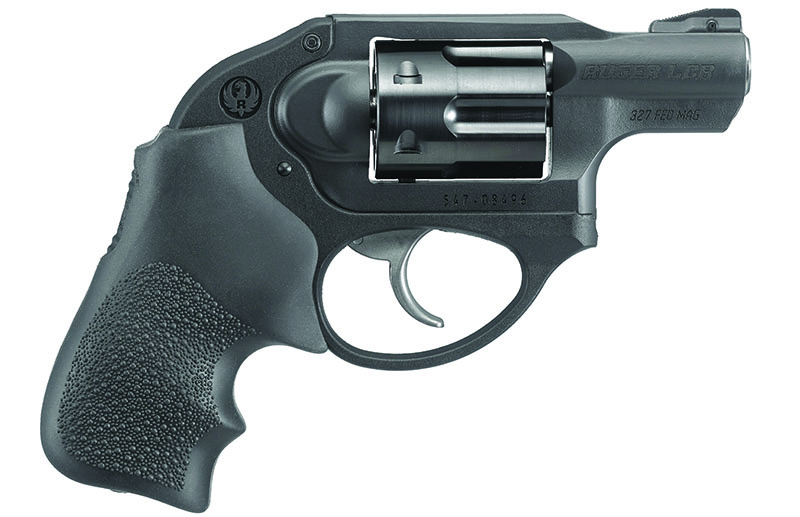 Muzzleloader
There's no contest on this one. CVA front stuffers are easy to run and clean, and accurate enough that I once used one for three days while reducing the prairie dog population on a Montana ranch. I know it sounds like an extreme application for a muzzleloader, but the pests had ruined acre after acre, and if you're really going to test accuracy claims and cleaning ease, it's hard to find a better torture test. Besides, connecting at 200 yards with that .50-caliber, one shot at a time, should be on everyone's bucket list.
When I say 200, I do mean 200. Admittedly, though, a lot of the folks around me were more consistent at that range and beyond. Those rodents aren't very large targets, either.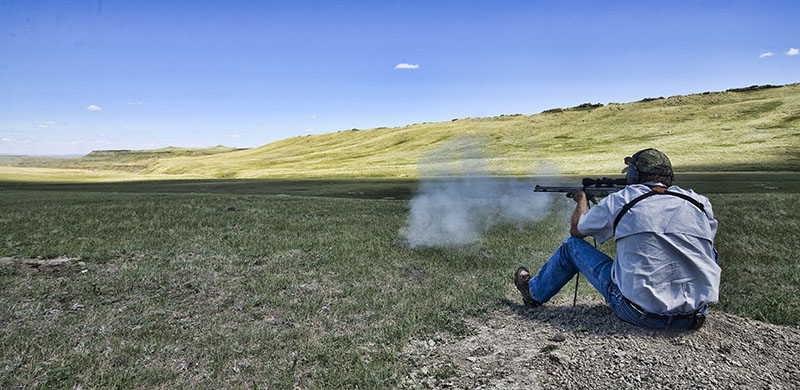 The drawback to a top-five list, especially one like this, is the fact it leaves out some awesome companies. For example, I've never met a gun made by SIG Sauer I wouldn't take home at the right price. When I think optics, my name automatically goes to Leupold. I have more Blackhawk gear than anything else and with all the cheap flotsam surfacing from China, I stay with reliable SureFires, Streamlights and Crimson Trace gear.
Marketing departments work hard at building brand recognition and a loyal customer base, but the requirements are slightly different in the firearm industry. Shooters demand the gear works first, then they add individual preferences, including construction solid enough to guarantee family heirloom status, history, confidence, comfort, accuracy, adaptability, wow factor and many more. That's one of the best things about firearms—we're all different, and so it shows our taste in guns and gear.