Shotgun shooting sports have been growing in popularity for over a century in the United States. They offer an excellent way to practice your skills or simply to enjoy your shotgun with friends. Each shooting sport offers its own unique way to shatter some clay!
For anyone new to shotgun shooting sports, there is one thing that all of the different styles or types have in common. All of them involve the shooter blasting a block of clay out of the sky. Whether you are a first-timer or a professional shooter, the simple enjoyment of watching a clay target explode in mid-air can be quite addicting.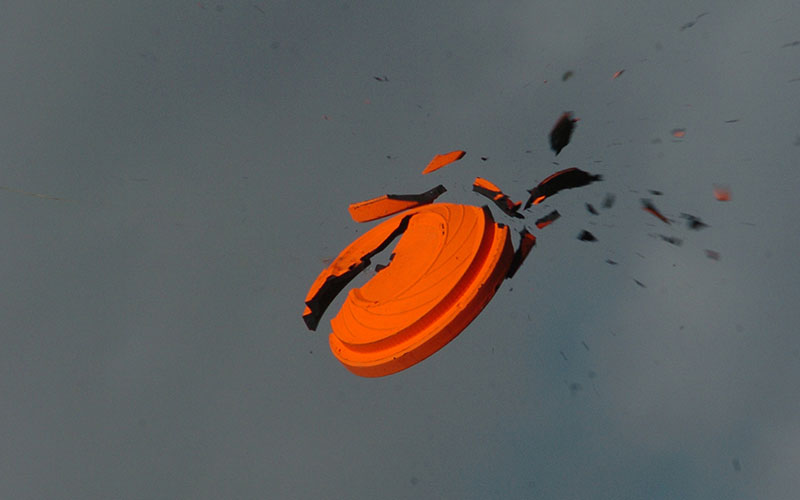 These "blocks of clay" are often referred to as clay pigeons, yet they look nothing like actual pigeons. In fact, they more closely resemble small (about 4 inches in diameter) Frisbees than anything else. Traps, the launching machines used to throw clay pigeons, can fling these discs in different directions depending on the specific shooting discipline. No matter which shotgun sport you try first, the goal will always be to hit this flying clay target as soon as possible and blow it into bits!
Trap
Developed during the late 1700s in England, the first trap shooters used live pigeons as targets. Once the shooters were in position, the pigeons were released from cages or "traps." The sport started in the United States during the early 19th century and quickly grew in popularity. Over time, the lack of available live pigeons prompted the invention of artificial targets for trap shooting in the US. The first "platter-shaped" clay pigeons were produced around 1870.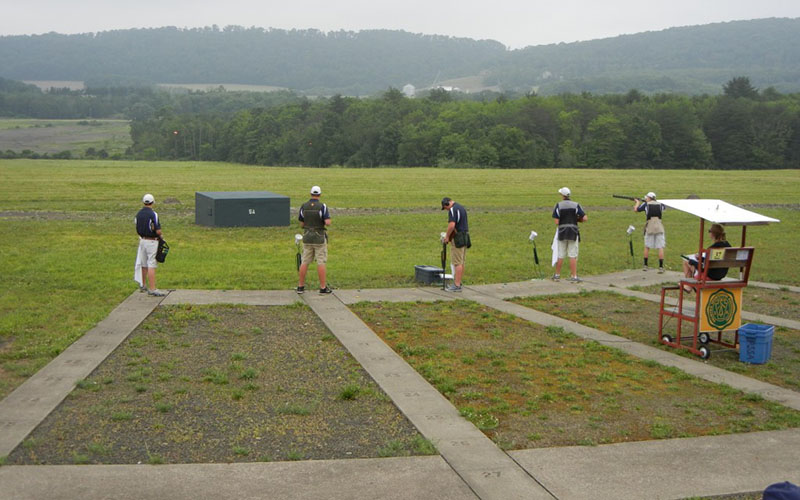 Trap shooting is all about timing, speed and movement. It requires significant skill and accuracy to consistently hit a 4 1/4-inch clay disc traveling through the air at around 40 mph. However, the sport's continual growth throughout the United States shows that people of many different skill levels and ages can participate.
Shooters begin by standing in a specified spot approximately 16 to 25 feet behind the trap house. When a shooter calls "pull," the trap house throws a clay target away from the shooter at a height of approximately 10 feet off the ground. Most official scoring organizations do not discern the difference between a solid hit that shatters the target and one that only destroys a piece of the clay.
Skeet
Unlike trap, the origins of skeet shooting are 100 percent American. During the 1920s, a group of bird hunters in Massachusetts looking for a more realistic way to practice their shooting skills devised a game they called "Shooting around the Clock." Players would set up the trap house at 12 o'clock, then take two shots at each "hour" finishing with a 25th shot in the middle of the "clock." Eventually, this game was revised so that a trap house was placed at both 12 o'clock and 6 o'clock, cutting the range in half.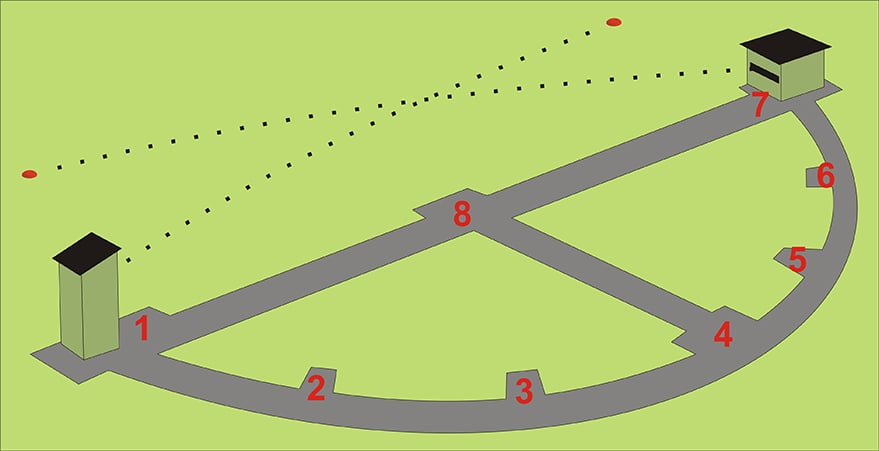 Today's game of skeet shooting is a very similar version of this "Shooting around the Half-Clock" game. Competition skeet shooting is available for those with any common shotgun gauge from 12 to .410. Skeet is played in a semi-circle formation consisting of 8 total shooting positions and two trap houses. Each shooter shoots from each of the positions starting at one trap house, working their way around the semi-circle to the other trap house, and finishing with a shot between the two trap houses.
Most beginners hit between eight and 14 of the 25 total targets during a game of skeet. With practice, beginners can improve to consistently hit between 18 and 20 targets within a few months. The perfect score of 25 hits should always be the goal, and many seasoned shooters have gotten that perfect score at least once.
Sporting Clays
Although sporting clays may be the most challenging clay target game for beginners, it provides the most realistic simulation to true field shooting. Sporting Clays courses are like golf courses in that each one is unique. They can include anywhere from five to fifteen shooting stations or more.
Each shooting station offers a slightly different shot that duplicates a bird's flight path. From incoming to crossing, flushing and angling shots, a sporting clays course replicates almost every shot you may see in the field.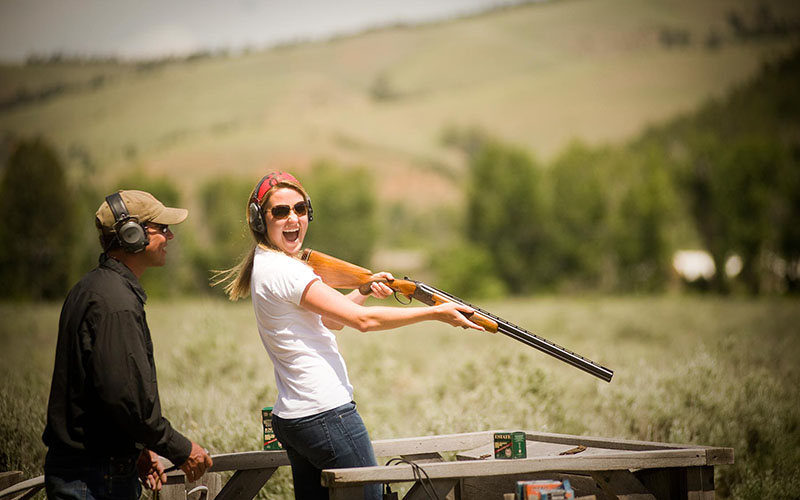 Most courses are set in natural environments with features such as ponds and wooded areas for a realistic effect. Some stations may throw more than one clay target simultaneously or directly following one another. To challenge shooters even more, some courses may use smaller targets or flat discs that change flight path. Some may even feature a few "rabbit" targets that roll across the ground.
Each course also has its own set of rules and guidelines, but safety is always a priority. It can be easy to get over-excited in the competition on the course, so many courses send an employee to score, guide, launch clays and promote safety throughout. Guns should always be unloaded when traveling from station to station.
Tips for Clay Shooting Sports
Although almost anyone can have a great time participating in these shotgun shooting sports, it takes a lot of hard work and dedication to become a great shooter.
One of the most important steps to becoming a better clay-target shooter involves choosing the right gun to fit you. This is essential to your comfort and accuracy on the range. Once you've found a gun that fits, practice mounting the shotgun when it is unloaded. Focus on making the movement of mounting as smooth as possible and on placing the shotgun in the same position every time.
Go out to the range for some practice and, while it may seem obvious, work on your target focus. Some beginners struggle with focusing on the gun bead or barrel instead of the target, a big mistake that will make you miss many shots in the future. As the experts say, "don't aim, point."
Each time you miss a few clays, take a break and think about your shots. Are you doing something different with your posture? Are you stopping the movement of your barrel too suddenly? There are many small details that can cause "lost" clays on the range.
Whether you are a hunter looking for a way to practice your shot or want to focus on target shooting only, sports like these offer a unique way to enjoy shooting in general. They can be a great starting point for youth to practice safety and technique, and at the same time, serve as the perfect setting for a meeting of old friends.