I've always wondered how many of my actual "friends and family" read my material? Sure… I get a lot of "nice article the other day…." and "I really liked what you wrote…" But are they just saying that? Well… now I'm going to find out the truth. Here's my top 10 Christmas gift ideas- most are available now, or will be soon at www.webyshops.com. We'll see who has really been paying attention.
1. Sitka Half Choke Bag – Optifade Waterfowl
As a deer, turkey, and waterfowl hunter, the Sitka Half Choke Bag – Optifade Waterfowl is simply sweet! I love the camouflage coloring, and the fact that it has a waterproof lower portion for when it gets set down in the wet grass and muck. Sitka is famous for hardcore, high quality clothing and gear, and I know this backpack wont disappoint. I like how this thing has heavy duty straps all over the place for fastening gear, grabbing a hold of, and simply wearing on one's back. I know it's specifically designed for waterfowl, with features like a duck noose, but I can really see myself getting a lot of use out of a pack like this for all the game I hunt. There are a handful of times each year when I decide to stay out all day long – be it I'm hunting deer during the rut, or guiding someone on their first turkey. I know a big pack like this can handle a day's worth of gear and supplies and be ready to go again the next.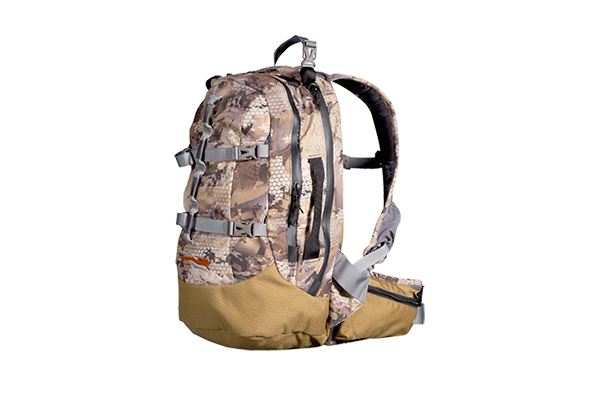 2. Vortex Recon 10×50 Tactical Scope
Not only do I not own a spotting scope… but this thing is WAY MORE than just that. The Vortex Recon 10×50 Tactical Scope is a compact, high quality spotting scope (which every red-blooded American hunter needs to have in his truck at all times) and it's also a rang estimator! My regular range finder is only good to about 100 yards, whereas this baby will give accurate distance measurements much further. With a picatinny rail mounting system- the uses for this are endless. I like to scout from a distance, and use binoculars whenever possible as to not disturb the deer in their bedding or feeding areas. Good optics allow a hunter to scout from very far away. Something like this will also be handy when scouting waterfowl hunting areas, gassing trees for roosted turkeys, and ranging long shots at rascally coyotes. Like I said… every hunter could use one of these.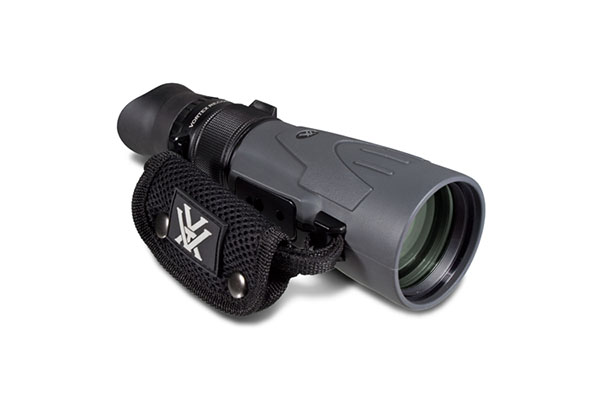 3. Leupold RX-1000i TBR Laser Rangefinder
What self respecting bow hunter doesn't need a decent rangefinder like the Leupold RX-1000i TBR? With the company's DNA technology, "soft" targets like a deer against the brushy field edge show up well, allowing for accurate range readings. Various modes for rifle or archery hunting help calculate accurate distances anywhere from 6-100 yards! I like to get in my tree stand and play guessing games with my rangefinder when I'm bored… memorizing reference points just in case I don't have time to range a specific deer before I shoot. And if the deer are standing still, I like to range them one last time before shooting just to be safe. With the capability to properly calculate for angle from treestand, etc., there are no good excuses for a miss with this thing. On second thought…maybe I don't want one! I guess I can still always blame the batteries.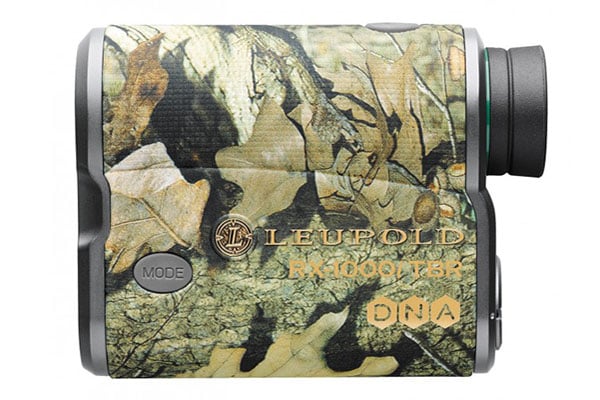 4. Nikon Inline XR 3-9×40 BDC Muzzleloader Scope
I know for a fact the Nikon Inline XR 3-9×40 Muzzleloader Scope w/ BDC Reticle is sweet because I already own one. I currently use it on my CVA Accura muzzleloader. I want to get another one to throw on my new muzzleloader, another CVA I got for my kids. I really like the functionality of this scope with its sturdy performance and easy adjustments. I also appreciate their BDC reticle with SpotOn ballistic technology. Basically all I had to do was go to the company's SpotOn website and enter the powder/bullet combination I was to be using. Then, after a simple click, the website gave me the accurate distances for each descending crosshair. To be sure, I went to the range to confirm and they were in fact "spot-on." I was very impressed, and I continue to be with this scope. I also like how it doesn't fog up easy and how convenient it is to find the field of view when I draw it up to shoot. I've had scopes in the past that were so finicky that I would miss shot opportunities at deer because I couldn't get the scope to align properly when I raised the gun.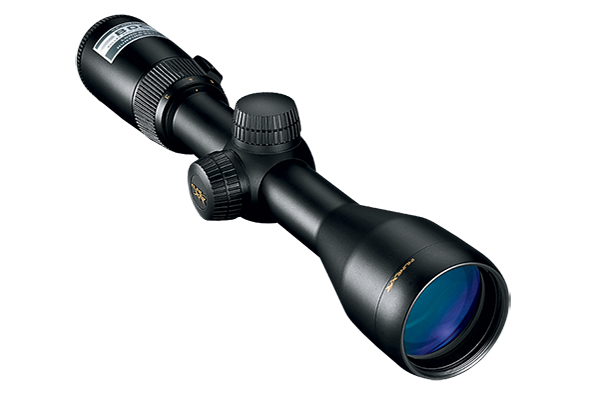 5. Simms RipRap Shoes
One thing I don't like is wet, soggy feet. Another pet peeve is when I am limited – in general. These Simms RipRap shoes will solve both of these problems. These casual shoes are designed to deal with Mother Nature's worst water and mud, rocks and sticks. I like how they dry quick, are synthetic, and have anti-odor technology. With these I can go anywhere when fishing, scouting, playing in mud with kids…you name it. I know I'd probably live in these shoes in the summer, especially when we are on vacation in the Upper Peninsula at the beach. Simms is a great name with a strong reputation, and I know these shoes will hold up to anything I can dish out.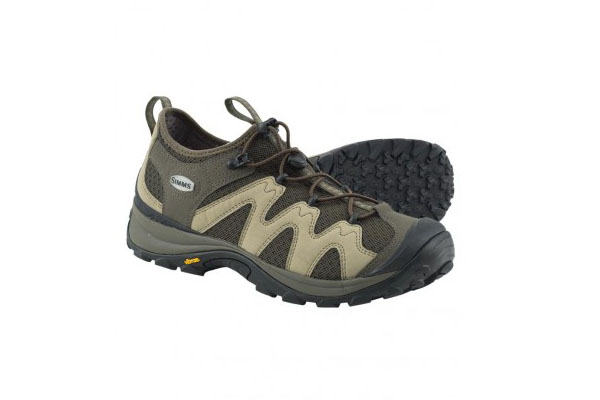 6. Eberlestock Warhammer Pack
Talk about a "Bug Out" bag! This thing is cool, and I want one. Currently my Bug Out bag is one of my kids old school backpacks that didn't quite make the cut for them this school year. So, its time for me to upgrade. I like how heavy duty these Eberlestock packs are. Completely built to be military grade tough, this pack has straps and pockets everywhere. With a total of 2,050 Cu. In. of storage, I will also hold about everything we'd need for an emergency evacuation. There are all sorts of add-on's to customize this pack for every situation. Ideally I'd have three Bug Out bags: one in my truck, one in my wife's van, and one in the garage just in case. With a family of six, four of us being adult size, I could easily stock and transport four full size bags. On second thought, I might just need to ask for at least two of these.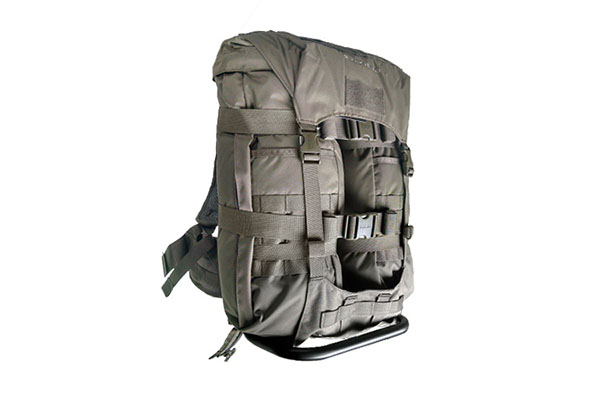 7. Benchmade Griptilian MDP Folding Knife
The Benchmade Griptilian is one tough knife, and I want a least two of them. One for my truck and one for my Bug Out bag. I like the simplicity of it – a basic locking, folding knife. But it's far from simple. An ambidextrous thumb stud and reversible side clip make this perfect for right or left handed people. The high quality stainless steel blade is superb, and everything about this knife lives up to Benchmade's strict standards and reputation. A good knife is worth it's weigh tin gold, especially in an emergency situation. With so many cheap, foreign-made crappy knives available on the market, I do not want to trust my family's safety to a $10 dollar discount special. You get what you pay for, and in the case of knives like this, be sure to buy a high quality item.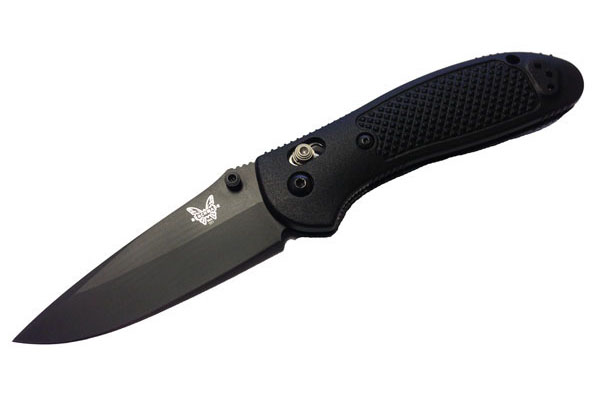 8. ScentBlocker DUI
I don't know who's more addicted to this stuff, the deer or me! Either way, I need more because I use it everywhere. I was able to get my hands on some of ScentBlocker's DUI (Deer Under the Influence), and I am very impressed with the results. A plant based cover scent/attractant, the theory behind DUI is that it has a curiosity and relaxing effect on the animals. A hunter properly using DUI will condition deer to form a habit of checking the particular location it is sprayed. For instance, I've been using it on a food plot, and so far I've had pictures of deer all fall. I've also personally seen them myself regularly visiting the site. To be honest, I like the smell of it too, and whenever I spray it out for the deer, I take a whiff myself. I also use it on my boots and anything else I touch in addition to or instead of my Trinity Blast scent eliminating spray. I know DUI is also working on elk, bears, and hogs throughout the nation and in my opinion, a hunter can't have too much. In fact, be careful with it. One of my buddies literally had a bear walk INTO his ground blind while using DUI in Canada. Try it on trail cameras, bait piles, food plots, mock scrapes, etc…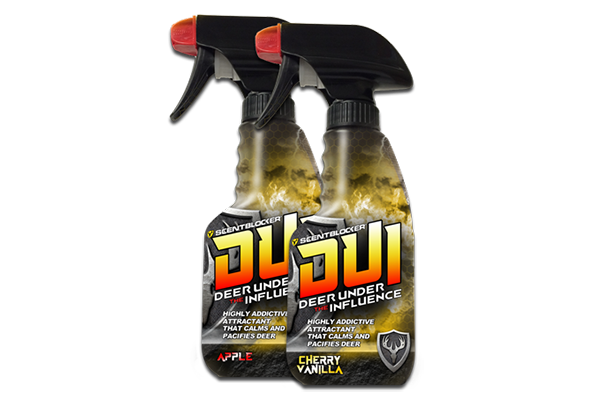 9. HAWK Treestands and Accessories
I LOVE anything these guys make. Truly a company created by hunters, for hunters, I haven't met a piece of HAWK gear yet that I didn't like. Their stands are fairly priced, very comfortable and come with all the bells & whistles to make them completely unique. One feature I really appreciate is their Memory Foam seat cushions, and another is their muddy paint finish. Some of their stands even have patio furniture style contoured seats! Another seat they created is based on the old form fitting tractor seat that grandpa used to live on each spring and fall. HAWK has a variety of hangers that will hold on to any bow or gun, plus many other accessories. With items at every price point, from $5 stocking stuffers to a full on portable tri-pod hunting stand that converts to a deer hauling cart, HAWK has literally thought of everything.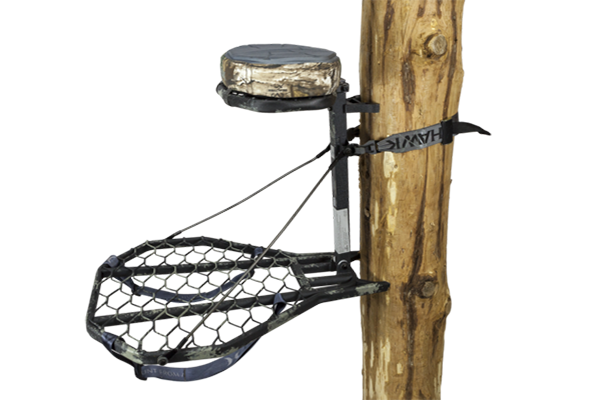 10. Moultrie D555i Trail Camera
Last up is the Moultrie D555i Trail Camera because who couldn't use another trail cam? I've used Moultrie for years and have been very happy with them. I like how simple they are to use and program, and the quality of the pictures they take. There have been several times at night where I can't believe the camera even picked up movement or even took a decent picture, but somehow it did. I like to place my cameras in high traffic areas where human presence doesn't spook the deer. I then tend them all fall, taking an inventory on the local bucks ad monitoring for daylight movement. Once the buck I want is moving during the day, I analyze the wind and weather, create a plan, and get in there to TRY and kill him. My plans don't always work, but when they do, it's sweet. There's a few bucks hanging on my wall that I got introduced to from my Moultrie trail camera, and with more cameras, I hope that tradition continues.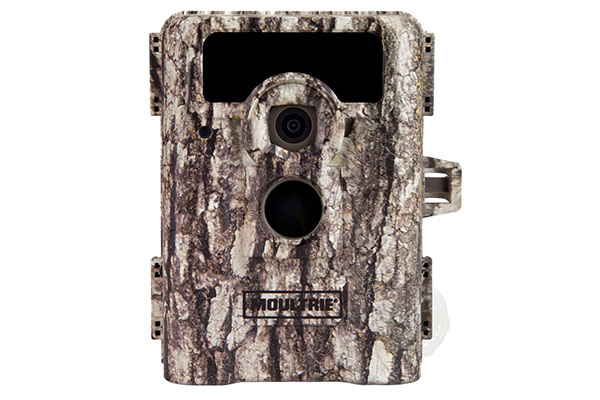 The Real Reason for the Season
Please don't get me wrong. The entire reason for the holiday season is to celebrate Christ's birth, and God giving him to us on this world. I love giving WAY MORE than I like to get, and God has blessed me way more than I deserve, so I try to give back as much as I can. But…just in case a loved one really wants to get me something, any one of these will suffice. Happy holidays everyone!