What are the reasons one would want to attend a shooting range? Of course, most people are heading to the range to become more comfortable with firearms and improve their shooting skills. Whether you are an avid gun enthusiast or still need to learn how to shoot a gun, there are shooting range rules and etiquette that must be observed. They ensure you enjoy a very safe day at the shooting range and get a positive experience.
GENERAL SHOOTING RANGE RULES
All shooting ranges are different and have different rules. If you don't see the rules posted – ask for a copy. Be sure to read them thoroughly. If you have any questions, ask them before entering the actual shooting area. It is easier to clear up confusion before you start shooting.  Some general rules remain unchanged for every range and they are: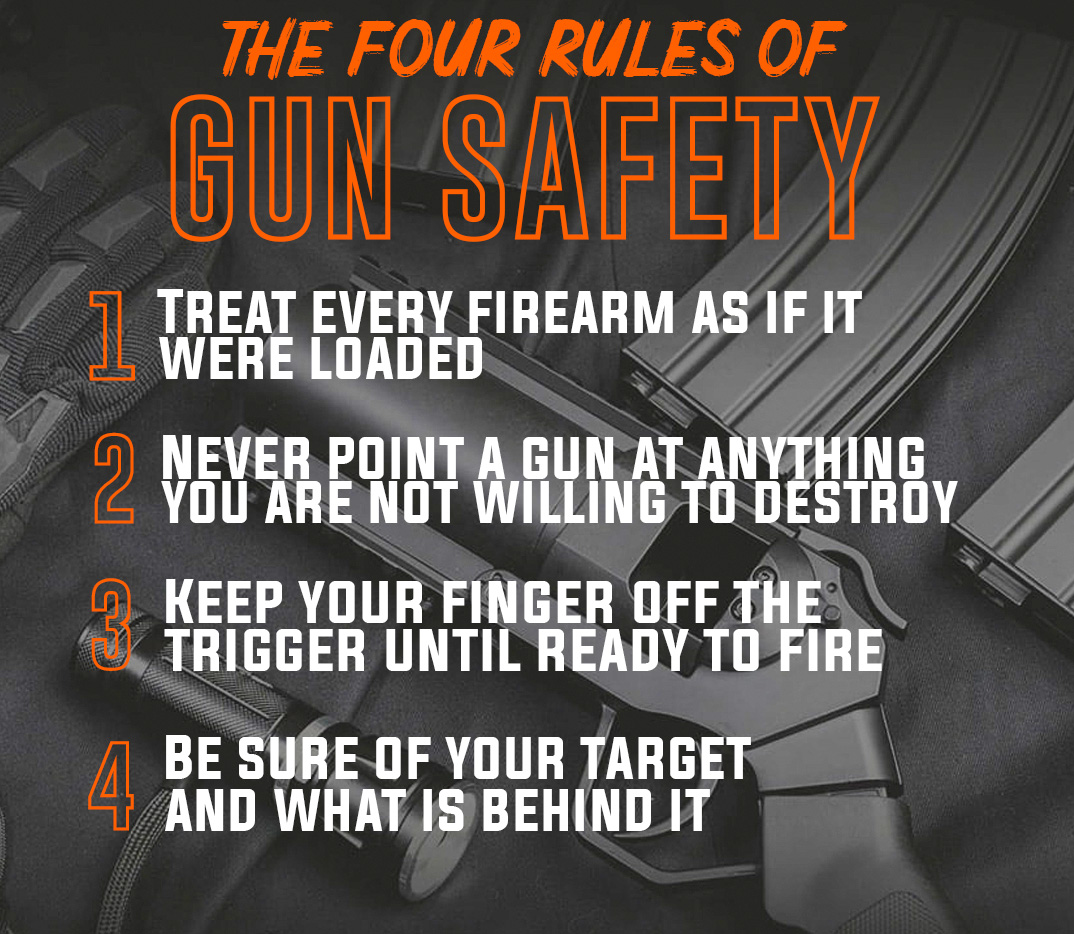 These may sound basic, but they are EXTREMELY important to follow to keep you and your party safe when handling a firearm.
RIGHT FIRST-TIME PISTOL
The shooting range is the perfect place to test out a firearm you may be interested in or you want to get familiar with. For more experienced gun shooters this question is not a problem, while beginners may become puzzled. Start with a larger version of a small-caliber pistol. 22 caliber, .38 caliber, or 9mm are the best options in this case. But if you are still cannot make up your mind – a Range Safety Officer is there to help you all the time.
SHOOTING RANGE COMMANDS
When at the range, the Range Safety Officer is your/king/emperor/god. His/her words must be everything for you as their job is to make sure that you and everyone else in the room are as safe as humanly possible.
There are certain commands that you need to know and immediately obey. They are very easy to understand and follow once you crack the code.
CEASEFIRE – means you must stop shooting immediately, remove your fingers from the trigger, keep the firearm pointed downrange and, wait for further instruction from the Range Officer.
If there is anything that you see is dangerous or you are uncomfortable with – you should immediately call – CEASEFIRE.
UNLOAD command – your cue to unload the gun.
SHOW CLEAR – means you need to show your Range Officer that your gun is clear of all ammunition.
Remember! The muzzle should always be pointed downrange, the action should be open, the ejection port or cylinder should be up and the magazine should be removed.
When the range is declared "HOT" all shooters are permitted to commence firing. When the range is "COLD" – no one is permitted to handle firearms or stand at the firing line while there is a cold range
PROPER CLOTHING
Shooting practice may not seem like an active sport at first glance, but it still requires wearing active clothing and follow a shooting range dress code no matter which range (indoor/outdoor) you are using. The clothes you are wearing must be conservative, comfortable, and allow you to move without distraction. Pants, shirts with higher necklines, and closed-toed shoes are essential.
It goes without saying – ear and eye protection are a must-have.
RESPECT THE SHOOTING RANGE
This safety tip involves cleaning the range – picking up your brass and placing trash into the correct receptacles. Be respectful and allow the people who come after you to enjoy the range.
LAST BUT NOT LEAST – COME AND VISIT OUR GRITR RANGE
Our Range features 22 state-of-the-art lanes with touch screens & 360 degree turning targets. All lanes accommodate handguns and rifles (calibers up to and including .308). Each bay offers wide lanes, LED lighting, and 2 lanes with an adjustable table height. Our bays are equipped with a custom HVAC system, rubber traps with ballistic rubber tile, and more to minimize lead dust and ricochets. For improved customer experience and safety, as part of our standard operating procedures, a trained Range Safety Officer (RSO) or instructor staffs each bay whenever they are being used by the general public.
Be sure you will get an unforgettable experience!
If you got interested:
Gritr Range website – https://range.gritrsports.com/
Gritr Range Location – 7901 Boulevard 26 #200 North Richland Hills, TX 76180
Gritr Range LTC Class
All aforementioned tips and rules are true for indoor shooting range as well as for outdoor.
Stay safe and enjoy shooting!