By Guy J. Sagi
There's good news, and some bad, if you have an AR-15 owner on your holiday shopping list. More quality gear and accessories are available than ever before, which should help erase memories of last year's root canal-rivaling pain.

The bad news is the AR-15's adaptability means many accessories are designed to help them perform better in specific tasks—providing that race gun more speed at a 3-gun match, better standing guard at home, punching paper more accurately or bringing home the bacon. Most of these items are tailored to the application, and when combined with shooter preference, it's easy to pick the wrong gift and come off feeling like the Grinch.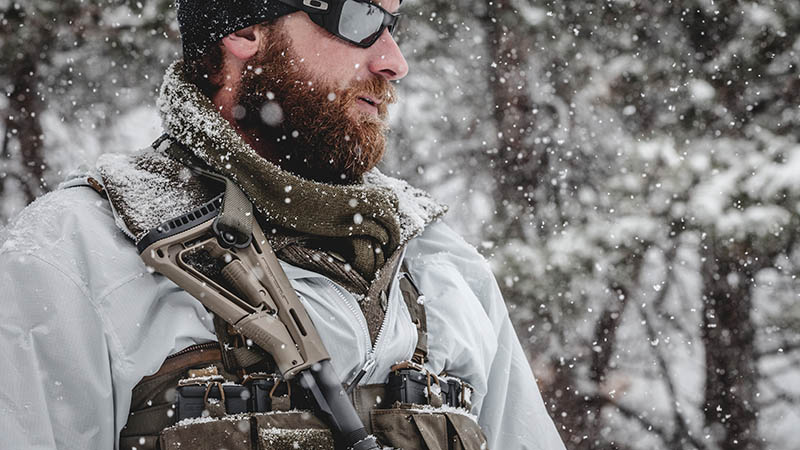 Thankfully, the platform's unparalleled modularity means most of these guns aren't relegated to a single task, and regardless of the mission some of the gear is universal. Here are a few of those stocking stuffers—at $100 or less—that'll more than likely be used, regardless of the gun's latest costume change. Bear in mind, too, we're naming names, but other companies are making similar quality products. So if the shelves are empty when it's time to buy, ask.
Magazines
AR owners with too many magazines are like Santa's elves: You've been told they exist, but you've never met one. Magazines are necessary for every application. They save precious range time, will be a great asset when the zombies attack, wear out anyway, and thanks to the industry's innovation there are new and better versions available.
Magpul's PMAG design is renowned for its longevity and reliability, and there are more versions available now than ever before. The odds are good the shooter on your list doesn't have one of its PMAG 40s. Who wouldn't want a 40-round capacity instead of a measly 30? This and the fact that all Gen M3 versions also have side panels designed for easy marking make it a sure hit. Pick up a white paint pen while you're at it, too. For enthusiasts who like sneaking peeks at their gifts early, try a PMAG 30 Gen 3 Window. It holds that reliable 30-round count, but the ability to keep an eye on remaining cartridges should satisfy their urge to rummage around for that special gift you hid way at the back of the tree behind junior's 800-piece robot dinosaur. And good luck finding one that doesn't match the recipient's new 3-gun jersey.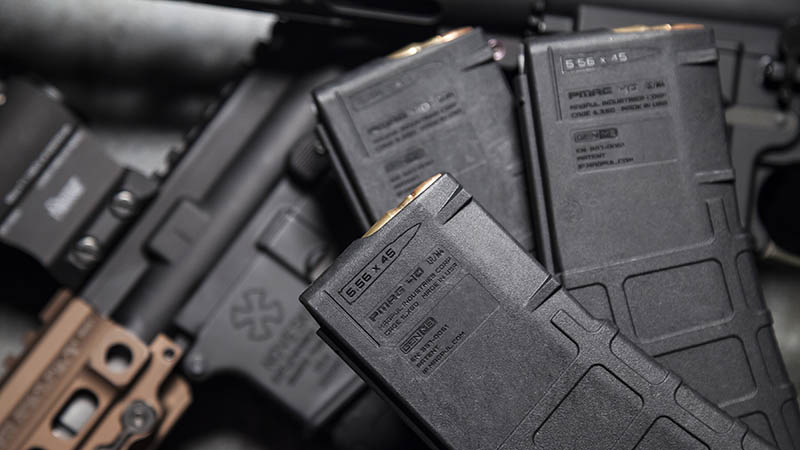 Standard capacity 30-round magazines aren't legal in every corner of the nation, but there's no reason to surrender the sex appeal with Mission First Tactical's new 10- and 15-round 10/30PM556 Mag and 15/30PM556 Mag, respectively. They look like they hold 30 rounds, come with the company's renowned performance and still feature that famed tool-free removal of the floorplate for cleaning. It's a sure hit in more restrictive states, but check regulations before buying because we're not attorneys, and the last time we played one on TV we got sued.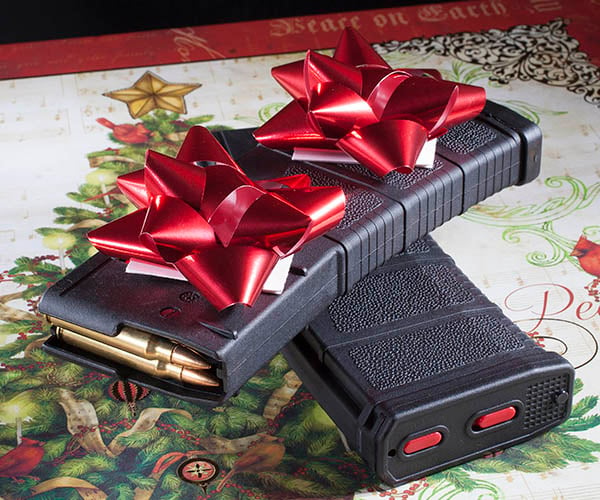 Looks and politics aside, there are some serious reasons for shorter magazines. For starters, many game and fish departments limit capacity when hunting. And, if you've ever tried to stabilize an AR off a bipod or sandbags with a 30-round magazine—on a relatively even surface—you understand how things can start to monopod off a floorplate. Look for SureFeed 10- and 20-rounders. They're made from metal, unlike the others mentioned, work flawlessly, and even if the person you're shopping for only uses it a couple of times a year to dial into a new load, it'll be appreciated when they don't have to toss cartridges into the chamber, one at a time.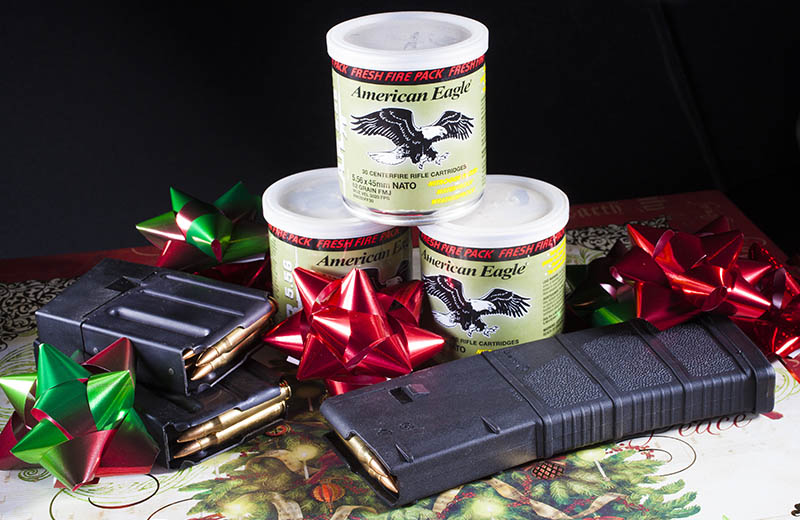 Ammo
Ammo doesn't have to be as taste-free as Aunt Viola's fruitcake. Go with a 20-round pack of Hornady's Zombie Max with 55-grain ZMax, green-tipped bullets, and it's a sure hit with every "Walking Dead" fan on your list.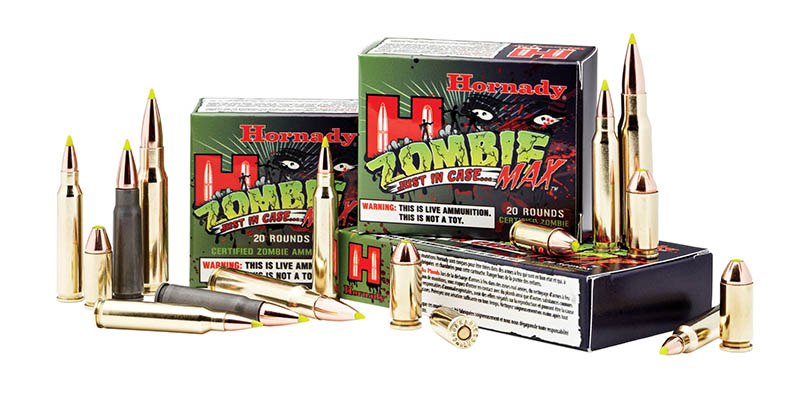 If they're a little more serious about their prepping, American Eagle's Fresh Fire Pack, AR 5.56, comes in what looks like a Spam can for camouflage from naysaying neighbors, but inside there are 30 5.56 NATO cartridges. Each are tipped with 62-grain FMJ bullet and the waterproof, resealable metal container is nitrogen purged at the factory—it's apocalypse impervious.
Empty Chamber Flags
Everyone knows a shooter whose significant other isn't quite comfortable handling firearms. Add those unavoidable relatives always asking, "Is that thing loaded?" and an empty chamber flag can be a real energy savor. They're required at most matches, many ranges and a good extra safety precaution for anyone worried about unauthorized (youthful) access.
If that AR is a home-defense gun, though, the problem arises when responding to a criminal attack and you're forced to fumble to remove it, probably in the dark and under stress. Fail-Safe Safe-Chamber Indicators go right into an AR-15, glow in the dark—after being charged in bright light—proclaim the gun's status loudly in the daytime with a bright yellow handle and, best of all, the extractor grabs the plastic piece's rim when inserted, ejecting it effortlessly when you work the charging handle. Most of us can do that in a dark room. Keep a loaded magazine in the gun, work the handle, and now you're ready to neutralize the threat. Rechargeable silica gel in the unit keeps rust-causing humidity at a minimum.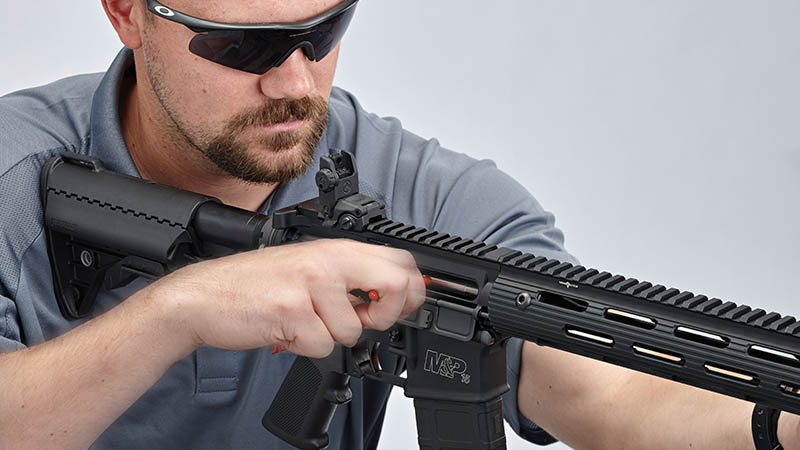 Hornady took a slightly different approach with its Rapid Rack. The bright red color tells those annoying guests they can safely return to the egg nog, but if that knock at the door turns out to be a home invasion…..grab the handle, pull back, the rack flies out as the bolt carrier group is cycled, which in turn picks up a cartridge from the loaded magazine below, chambers it, and you're in the fight. It's amazing, too.
Bipods
Not everyone needs a bipod, but a lot of AR owners also don't know how much time, effort and frustration they can save. If that shooter ever heads to the range to test accuracy and dial their scope into new ammunition—and assuming they don't have one already—it's a sure hit. If they hunt they'll also appreciate the precision and stability they offer.
There are a couple of things that made me a true believer in my VersaPod version. It goes on and off the rail fast. Mine has an oversized paddle that makes the entire process so efficient that I'd rather bring it along instead of sandbags. My AR-15 doesn't wear it all the time, because I'd rather my gun stay lightweight and nimble….but when it's hunting season, or I need precision shots, it's on.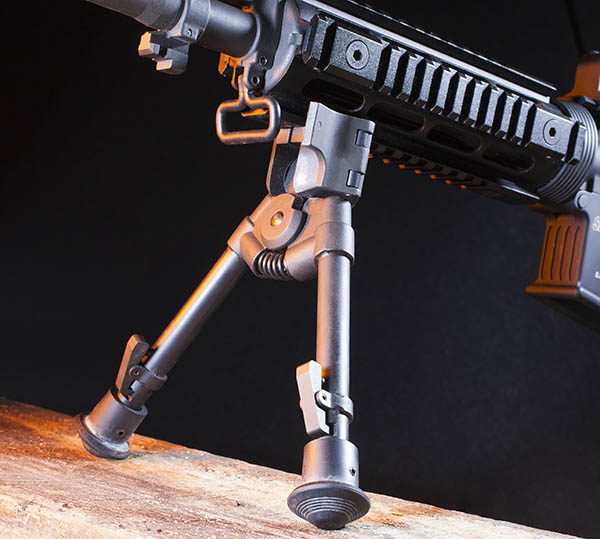 The legs should be of adjustable length, preferably driven by springs so they click into place fast and with a positive "click." Sturdiness is required, so are folding legs and feet wide enough to get a purchase on the ground. It probably won't become one of the gun's regular appendages, but it also won't take long for that shooter to rely on the performance.
Magazine Pouches
Despite the fact not every shooter wears a load bearing vest, or has a range bag with molle attachment points, good magazine pouches will always be appreciated. They keep things organized and minimize dirt, dust and grime.
Versions with molle, like the Blackhawk M4 Double Mag Pouch, do all the above, but they can be mounted quickly on most similarly equipped nylon gear. It's something every shooter can appreciate. Go with one that has molle, because even if it isn't used right away, the odds are good they'll be upgrading soon, maybe even Christmas morning.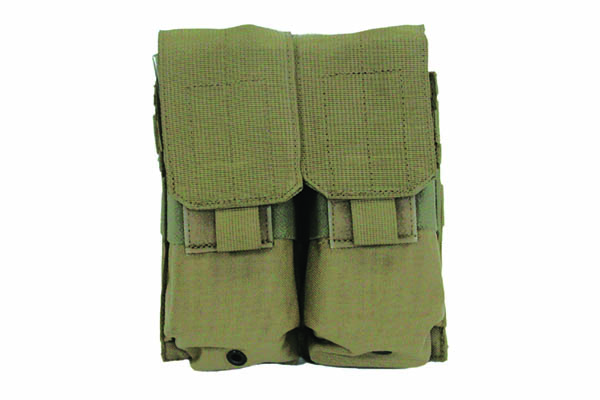 Cleaning Kits
You might as well deal with cleanup at the range, and a soft-sided kit for travel in range bags is ideal. They weigh less, contain all the right ingredients and can be stuffed into virtually anything.
I love my M-Pro 7 kit, but there are many other great ones out there. Don't forget to toss a Bore Snake or two in that stocking. They're fast, efficient and can't be beat for speed and convenience.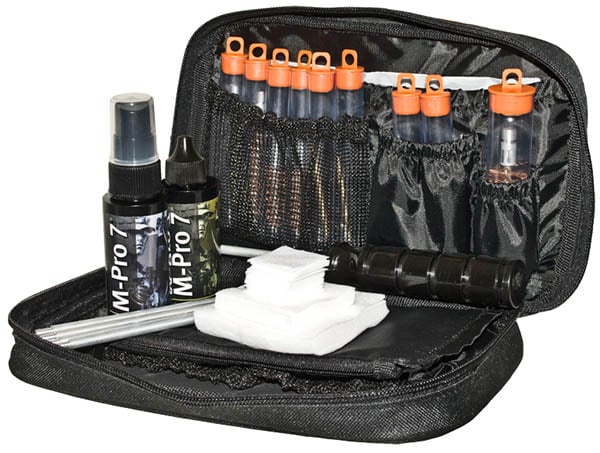 Word of Warning
Every AR-15 owner uses his firearm differently, so be cautious and ask before you make a serious investment in a gift. You can spend thousands on a long-distance scope, not knowing the person on your list is a 3-gun shooter who once or twice a year might engage steel at 300 yards. Conversely, gift a red-dot sight to someone who pushes the limits of precision at distance, and it may never even go on the gun.
Just to illustrate how complicated even seemingly simple gear can get, the Strike Industries slanted fore-end grip simply slides on and anchors on the bottom rail. It's awesome because it can be pressed against a barrier for a precision shot and it doesn't force a modified hand grip on the fore-end.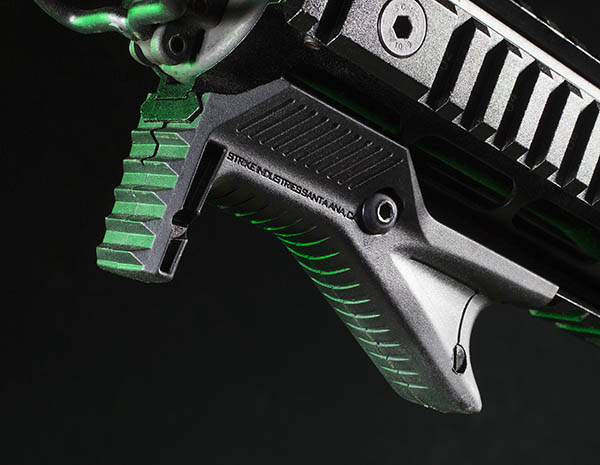 But it's overall length means it occupies a lot of valuable rail space. In fact, it goes right on the preferred weaponlight position for an AR-15. The answer is a vertical, "broom handle" grip, but then again, if the gun is a short carbine, that won't work with a light, either.
Charging handles, barrels, lights, sights and even buttstocks have to be tailored to the gun and shooter—so ask if that's what your planning to give. There's still a lot of "surprise" available and with a little planning, they'll appreciate that thought that went into a gift that won't go to waste.
From all of us here, happy holidays and we hope you have a joyous and prosperous New Year.