This past week, 1800GunsAndAmmo helped sponsor a free CHL course for active members of any military service branch as well as their spouses and civilian staff. The free course was taught by Dalworthington Gardens Police Chief Bill Waybourn, and it was held in nearby Arlington, also the home of 1800GunsAndAmmo. The free course was announced in early August, but due to security concerns, the location was not released until close to the August 22nd class date.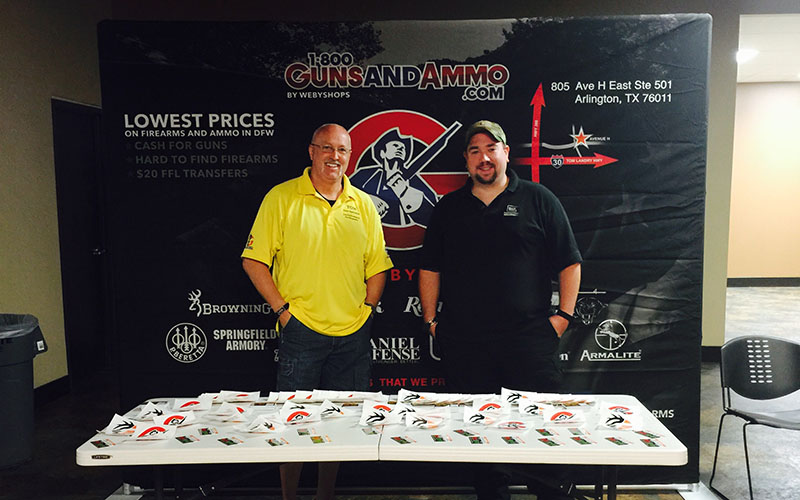 For those not familiar, CHL stands for Concealed Handgun Licensing, and in the state of Texas, it is part of the process required to carry a concealed handgun. The course must be taught by a licensed CHL instructor, and it is only part of a process that includes applications, background checks, and a firearm qualification. There are also renewal periods after the initial CHL is issued to ensure that CHL holders are still eligible. A CHL course takes five hours not including the firearm qualification.
Waybourn came up with the idea after talking with a decorated Marine in the wake of the recent attacks on military recruitment centers in Tennessee, but this isn't the first time that Chief Waybourn has offered a free CHL course. He first examined the idea with his late friend, Navy SEAL sniper Chris Kyle.
CHL For Teachers
Before Waybourn held his course for military members, he had talked with Chris Kyle about the idea of holding a CHL course for teachers. After Kyle's tragic death, Waybourn moved forward with the idea and held a CHL course for teachers in Kyle's honor. Today teachers are more worried for their safety than ever, and since they do so much for their communities, Waybourn wanted to give something back. The turnout for the class was remarkable, and nearly 750 teachers turned out to take the course at Kennedale High School in Texas. In addition to Waybourn and a host of volunteers, Taya Kyle, wife of the late Chris Kyle, was also in attendance as a guest speaker.
CHL For Service Members
Following the success of the CHL course for teachers, a tragic event in July brought attention to another group in need of CHL training. Two recruiting centers in Chattanooga were attacked by a single gunman, and the second attack at a Navy Operational Support Center and Marine Corps reserve center resulted in five deaths: four Marines and a Navy sailor. Two other people were wounded: a Marines recruiters and a responding police officer. The attacks shocked the nation, and it soon had Waybourn thinking about how service members are in need of CHL instruction just like teachers.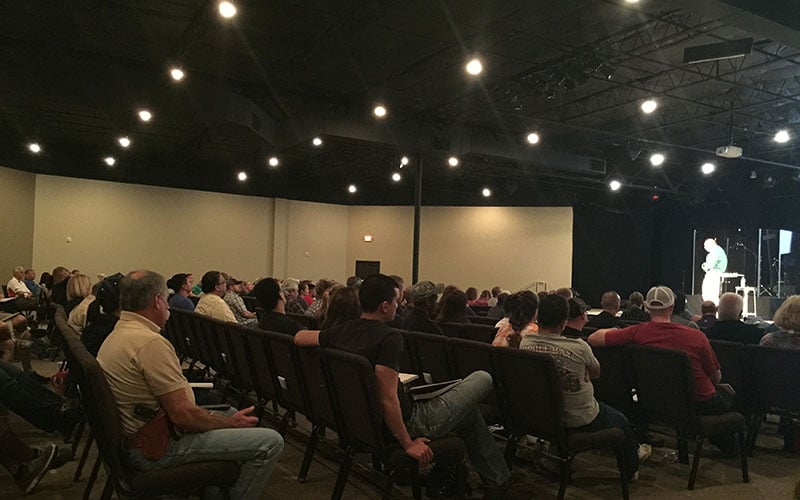 Military recruiters are not allowed to carry weapons in recruitment centers, but after the attacks many states are reconsidering this. Even so, recruitment centers are purposely situated in places where the public can easily access them, namely places like shopping centers or strip malls like the recruitment centers in Chattanooga. Some states have responded to the attacks by moving their recruitment centers on-base, but this doesn't help a service member when they are at home or away from the base. The fact remains that service members can be targets when they are away from the base, and they are in need of CHL training as much as any concerned civilian.
Better yet, active service members are exempt from the firearm qualification portion of CHL training. This made the event even more appealing for active service members as they could take the course for free and have much of the work of a CHL out of the way as long as they passed the written test.
After the course was over, Waybourn cited one of the reasons he was eager to put on the free class: "We trust these young people in combat with this weaponry, I don't understand why we wouldn't trust them here in our own environment."
Closing Thoughts
We would like to thank Police Chief Waybourn as well as the volunteers and attendees for coming out to the event. We look forward to future chances to support our community as well as service members and their families.
Video courtesy of WFAA8 ABC Dallas.